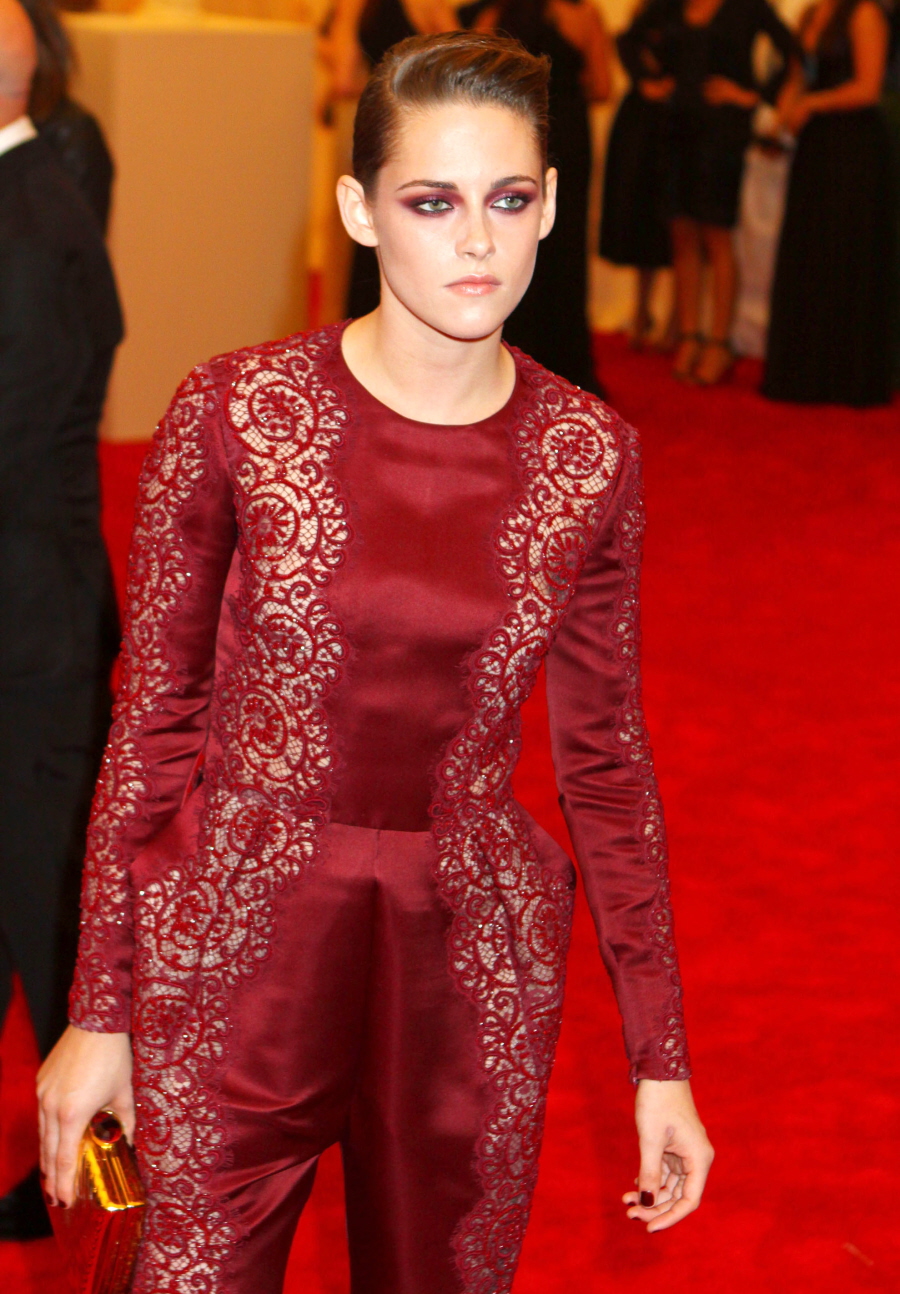 In my mind, Robert Pattinson took one look at Kristen Stewart in that hideous Stella McCartney onesie at the Met Gala and he decided right then and there that they were over. As a matter of fact, that timeline might be somewhat on target – Rob was in NYC during the Met Gala, but he didn't go with Kristen. They allegedly met up later, and that was one of the last times they were out together. Kristen and Rob didn't spend his birthday together and people are saying Kristen has been acting odd (stranger than usual) lately. So how did Robsten fall apart?
There have been recent signs of trouble in paradise for newly-split couple, Robert Pattinson and Kristen Stewart. The exes, who were inseparable just weeks ago, grew distant since Pattinson returned from New York to Los Angeles on May 8.

"They again went from spending every second together, to spending more time apart at their separate houses," a source tells PEOPLE. "Kristen has been in a terrible mood, and it was obvious that things were not great with Rob."

A major sign pointing to the demise of their romance was the absence of Stewart, 23, on May 13, the date of Pattinson's 27th birthday.

"It was very strange that they didn't celebrate Rob's birthday together," the source says. "He had friends over at his house, but Kristen was not part of the celebration. For the past few days, they have not spent any time together."

Reacting the same as when they last split after Stewart's fling with her Snow White and the Huntsman director Rupert Sanders, the source says the actress once again "[hasn't left] her house for days, but [has] surrounded herself with friends 24/7."
Us Weekly has something about Kristen's "moods" too, hilariously. Most Twihards think People is Team Kristen (in that People gets leaks from KS's people) and Us Weekly is Team Sparkles. Us Weekly's source claims: "All this stuff came up [around his birthday] about the cheating, about how selfish she always is, about how moody she always is…I t was a lot of issues that came up." The impression is that Rob is still dealing with how she cheated on him but Us Weekly's source also concedes, "He is so torn . . . They could get back together."
Hollywood Life has been all over the breakup too, to mixed results. HL is like Twihard Central, and just a short time before People Mag announced the split on Saturday night, HL had published a story about how Rob and Kristen would never breakup. So what does HL have to say now? Their sources claim: Kristen has been keeping busy post-split, trying to keep her mind off of Rob; they're still living together in Kristen's house and they're taking care of their dogs; Kristen is frustrated and she feels like she has to "prove" herself to Rob after she cheated on him. Which… yeah, she does. As for the question of whether they're still living together – all of the non-HL sources seem to think that he's in his house and she's in her house. Life & Style even claimed that Rob moved his stuff out of her house on Sunday. And he took custody of the dogs.
Does anyone else think that there could have been more to that story that Kristen met up with Rupert Sanders in April? Everyone tried to fact-check that story, claiming that the Rupert look-alike was just a valet. But what if it was actually Rupert? What if Kristen is still fooling around? Epic.
Oh, and you know it's bad news when your boyfriend balls his hands into a fist so he won't have to hold hands with you.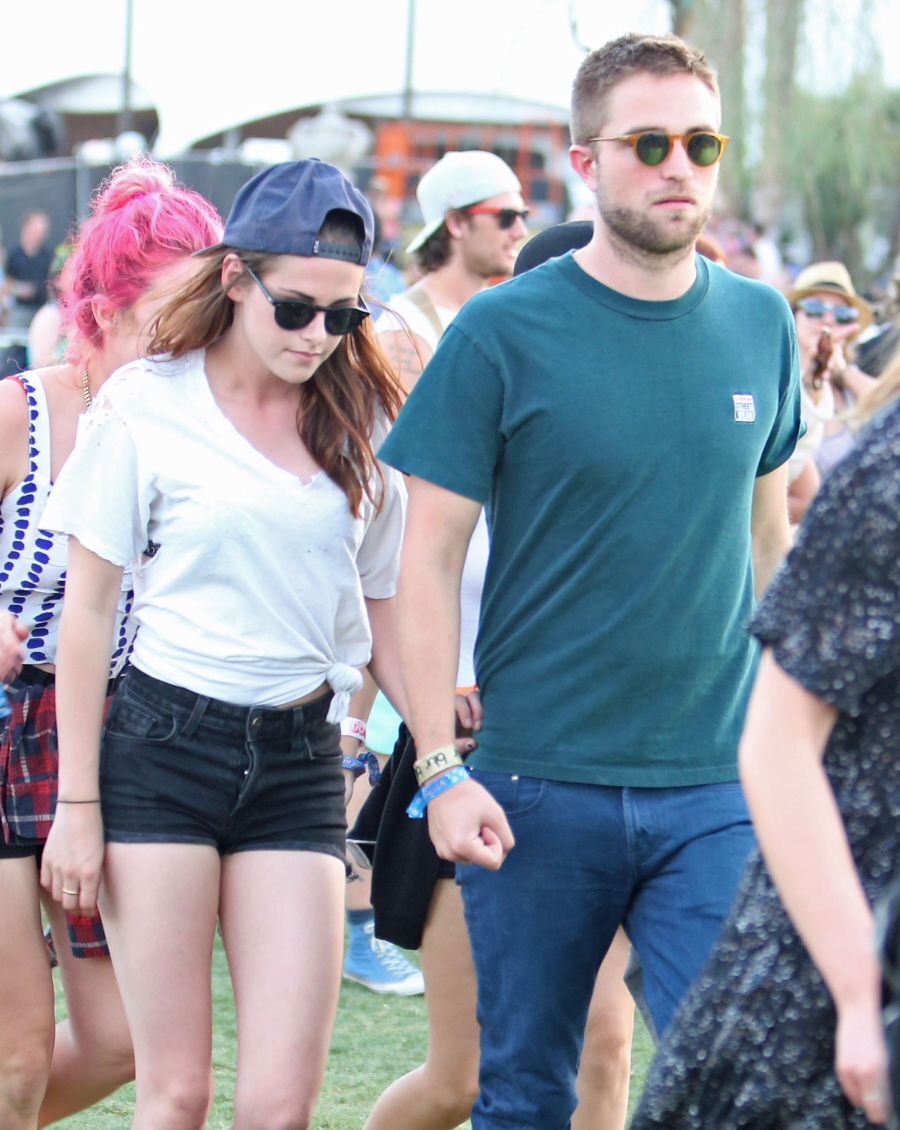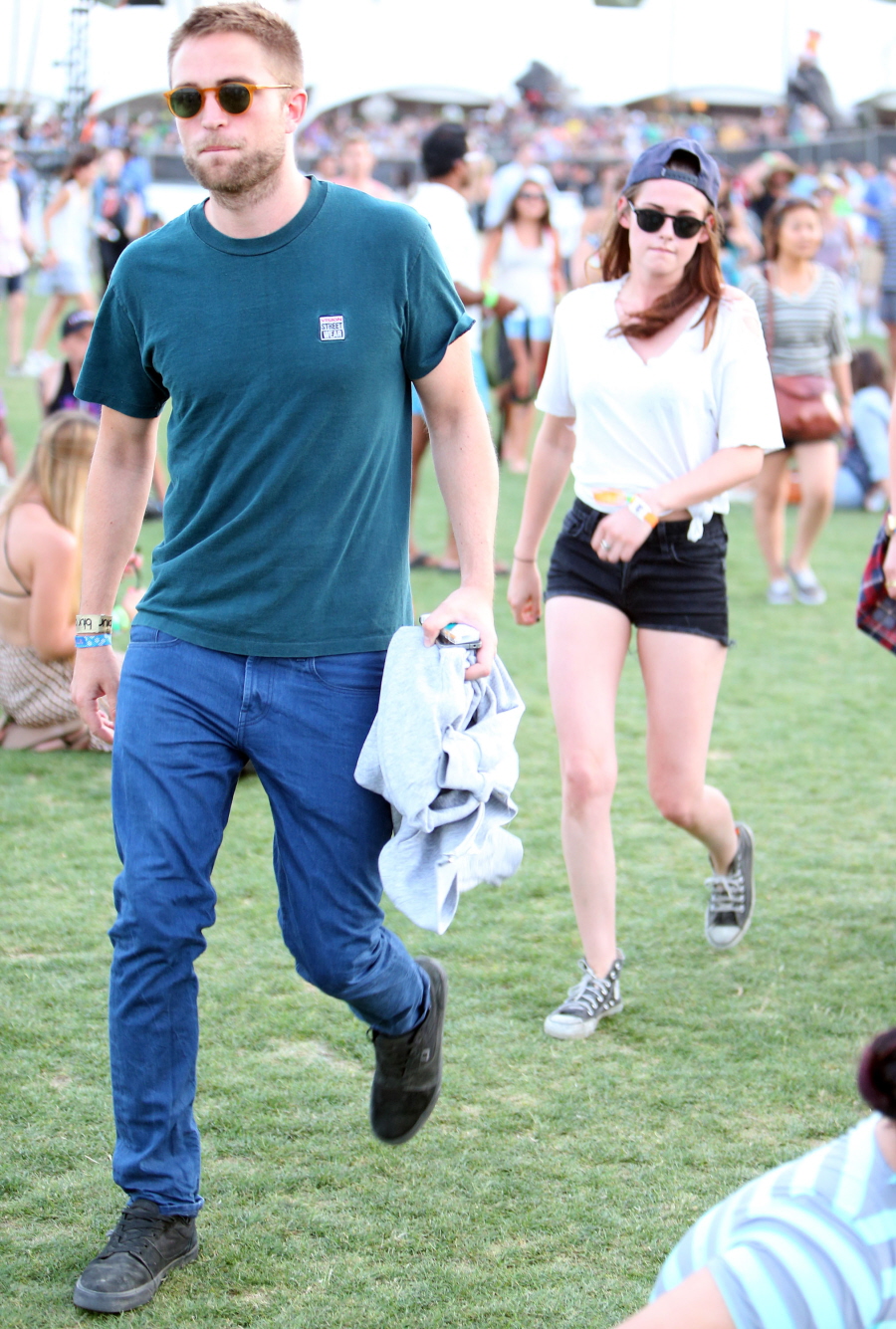 Photos courtesy of Fame/Flynet.