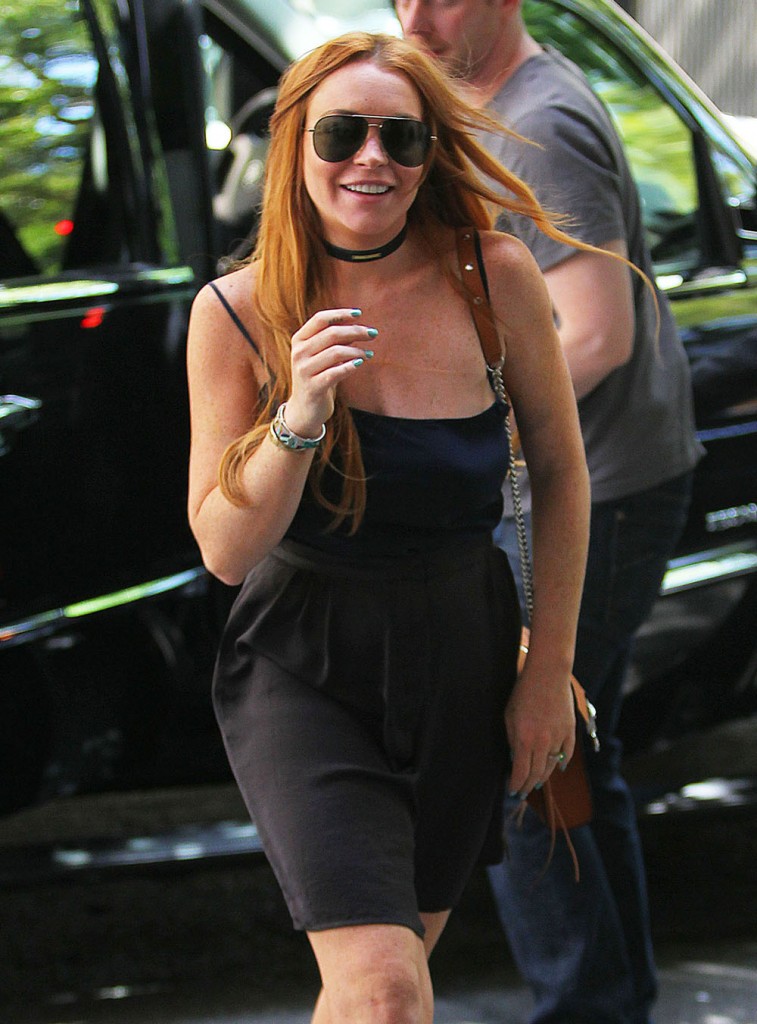 This story has been floating around for a while. It sounds like Lohan is now putting her own spin on it, like those Febreeze commercials where people think they're in paradise and it's really just a filthy mess that someone sprayed with chemicals. To recap: in late July, right before Lohan got sprung from rehab, we heard that Ben Affleck had visited her there and was considering hiring her for his film, Live By Night. That story originated in Roger Freidman's column, and Friedman insisted that he heard from two separate sources that Ben talked to Lindsay about a specific starring role.
Well Affleck's people shot that rumor down quickly, with a source telling US Magazine that Lohan "will not be cast in any role in the movie. She is not being considered for any role in the movie. She won't be in the movie." Alright, we get it, Lohan isn't going to get cast. Fast forward a couple of weeks and now Lindsay is calling her best buds at TMZ and spinning it like Ben was just there give her a pep talk and tell her to stay sober.
Lindsay Lohan got a surprise visit while she was ensconced in rehab — we found out Ben Affleck had a secret meeting with her as a show of support.

Affleck — who himself was in rehab back in 2001 — met Lindsay somewhere away from the Cliffside rehab facility in Malibu where Lindsay was getting treatment. We're told Ben gave her guidance on how to maintain sobriety after rehab for someone in Hollywood.

We're told Ben talked to Lindsay about how to make a comeback in Hollywood — a subject on which he's an expert. Ben talked to Lindsay about her career — on how talented she is and how she has the ability to turn things around.

Ben also told her how supportive the entertainment community is for people who make a real effort to get better and stay clean. Our sources say the meeting really touched her.

The meeting was not about Lindsay appearing in Ben's new movie, "Live By Night." Lindsay will not be in the flick.
Translation: Ben put some feelers out to see if Lindsay was sober and coherent enough to stunt cast. He quickly realized that she was in no way fit to act or to insure. He realized that the publicity for hiring Lindsay would have been so bad that he should deny ever considering her for a film. Note that he didn't deny visiting her in rehab, so that probably happened. Once Lohan started talking in that raspy voice about how she was misunderstood and just wanted to focus on work, it dawned on Ben that she was as much of a mess as the press claims. He fed her a bunch of lines about how she should stay sober and how she would make a comeback, but in no way was he going to gamble his movie on it. Instead of realizing that she'd been passed up for a role, Lohan decided to say that Ben was there to show "support." She hasn't gotten through life this far without an very unhealthy dose of self delusion.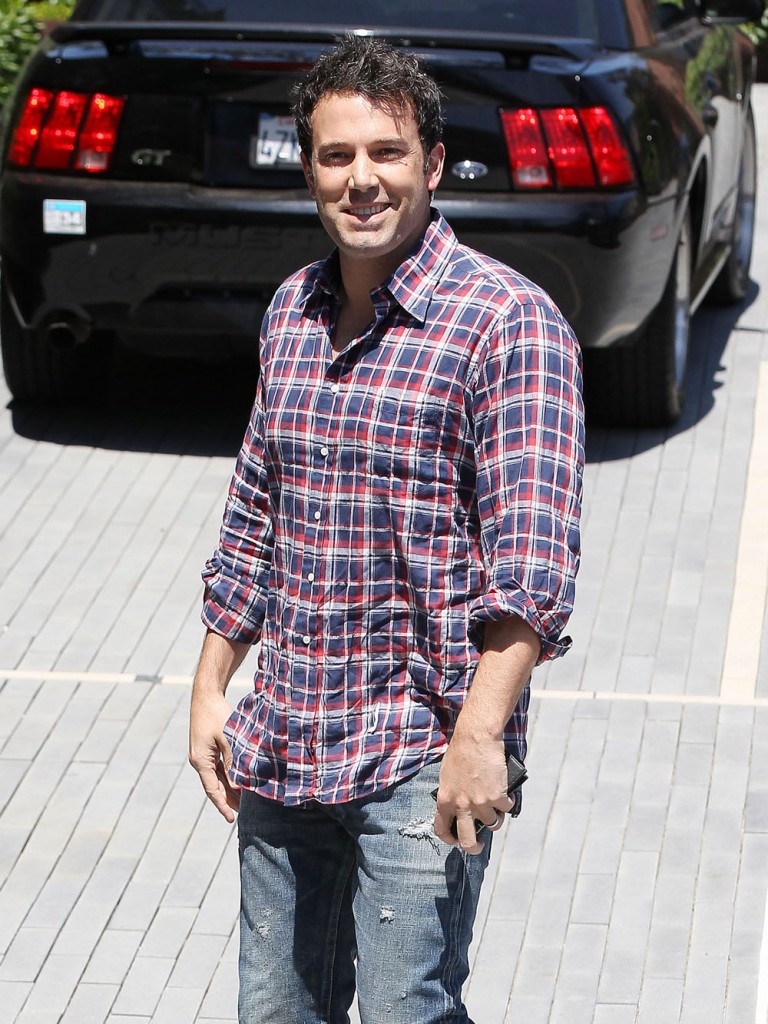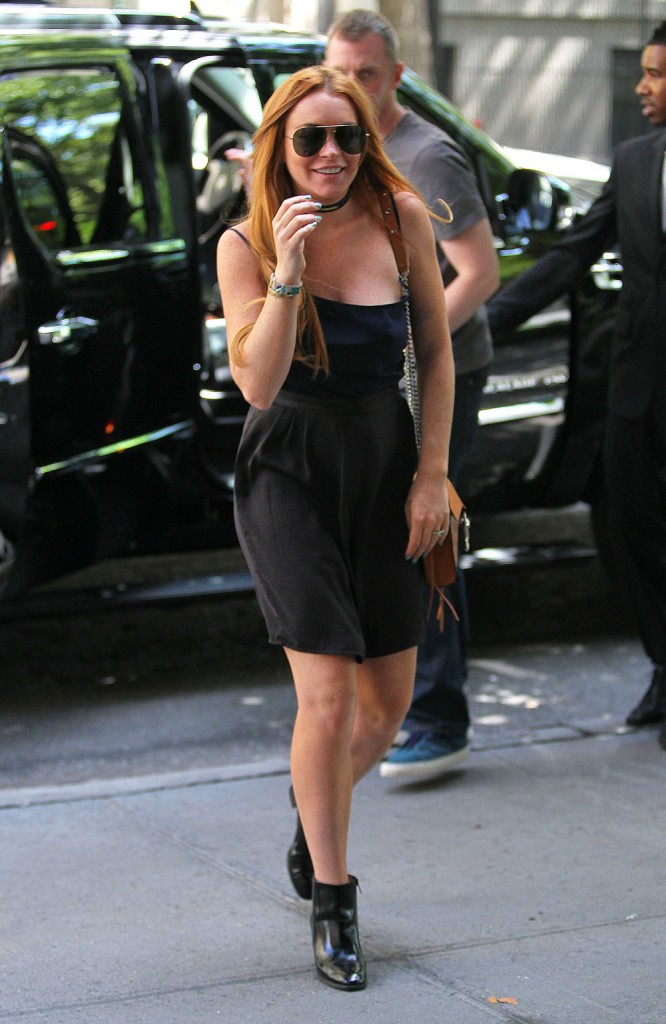 Ben Affleck is shown out on 8-2-13 and 7-29-13. Lindsay is shown out on 8-5-13. Credit: FameFlyne