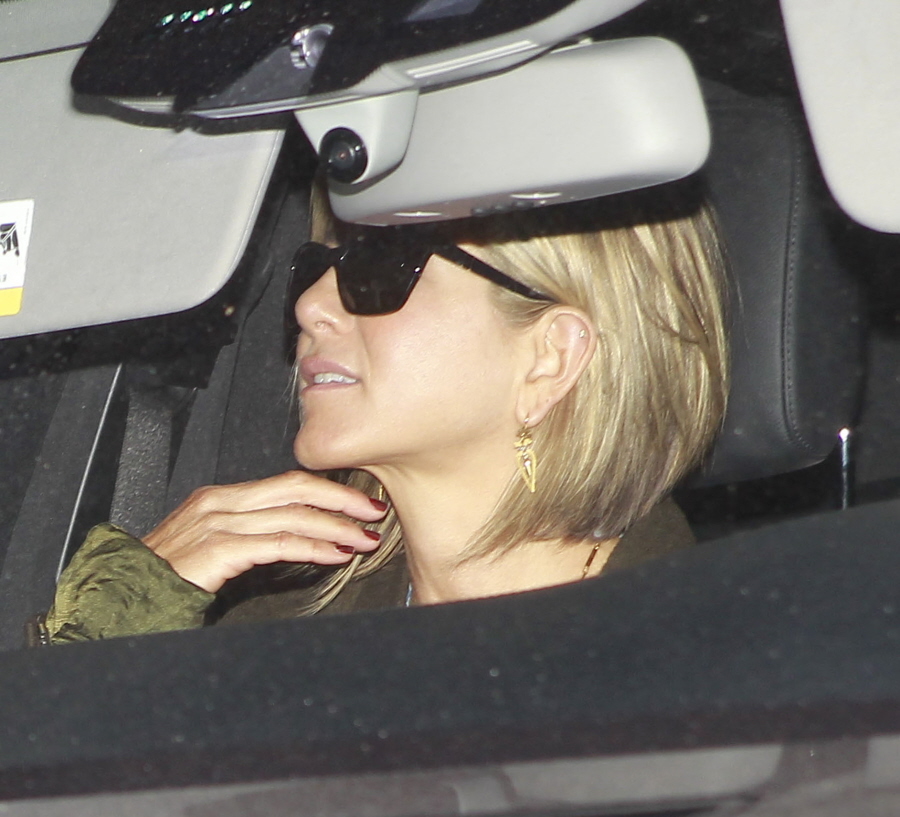 Here are some new photos of Justin Theroux and Jennifer Aniston over the weekend in LA. Justin was photographed solo, doing some Christmas shopping at Blackman Cruz, and then Justin went with Jennifer to Emily Blunt's baby shower. Well… it was either a baby shower or a Christmas party, but The Mail says Jennifer was carrying a present wrapped in lilac paper, which says (to me) that it was a baby shower, not a Christmas party.
Anyway, we're supposed to understand and acknowledge that Justin and Jennifer are still together, despite the rampant tabloid reports that they're really struggling and that the wedding may be off, etc. I think both can be true – they're together, they're working through some stuff, but they're having some real problems. From what I keep hearing, Justin has spent much of the past few months in NYC, barely seeing Jennifer, but he was in LA for Thanksgiving and he'll probably be there through Christmas. And then he'll go back to New York in January or February to begin filming his new HBO show. My prediction: by March, they will be over. Justin might hang around through the awards season (especially with Brad Pitt getting so much awards buzz, amirite?) and through Jennifer's 45th birthday, but my prediction is that they'll be over by St. Patrick's Day. Maybe I'm wrong, of course. It's just my gut feeling.
Meanwhile, if you're still wondering why Ed Sheeran seems to be spending so much time with Jennifer and with Courteney Cox, it's because Ed is a matchmaker and now he's totally down with that crowd. Ed told a media outlet:
"My housemate who I've lived with for a year, I introduced him to Courteney Cox. They started dating, are now crazy about each other and I ended up just spending a lot of time living in her beach house… bumping into all these random people. We spent Thanksgiving Eve at Jennifer's and Thanksgiving Day at Courteney's. At Jennifer Aniston's I passed out. Her house is crazy – she has these big steps that you walk down to a pool. I'd drunk a bit too much, needed the time out and… lay on one of the beds outside the pool and passed out there. But yeah, Courteney's was a bit more tame."
Cute story. Is Ed talking about the Bel Air mansion? There are steps you have to navigate to get to the pool? And surprise, surprise, Jennifer's parties are soaked in liquor!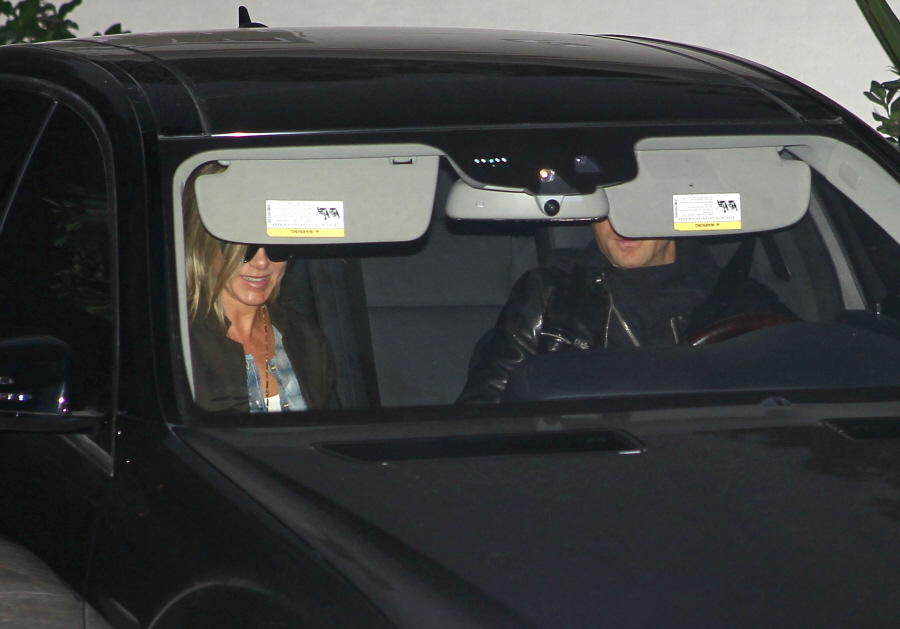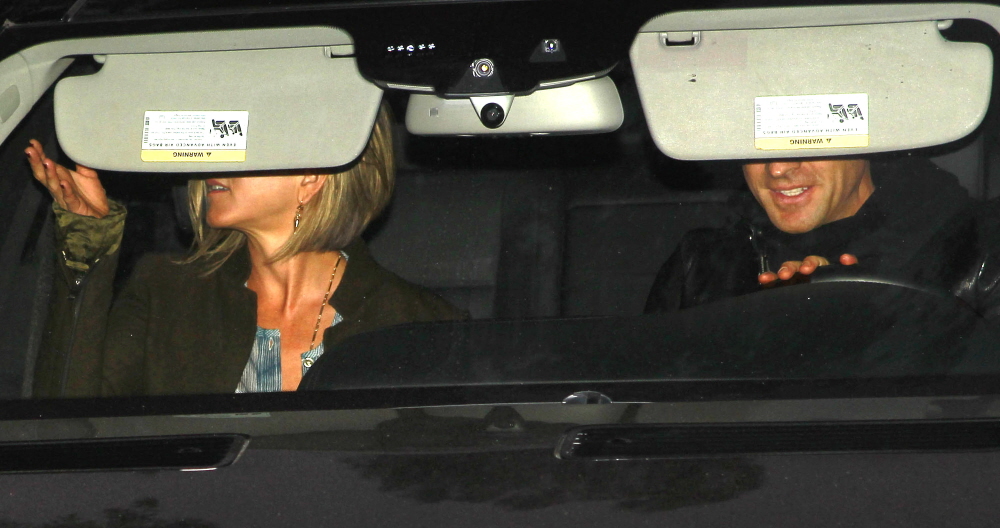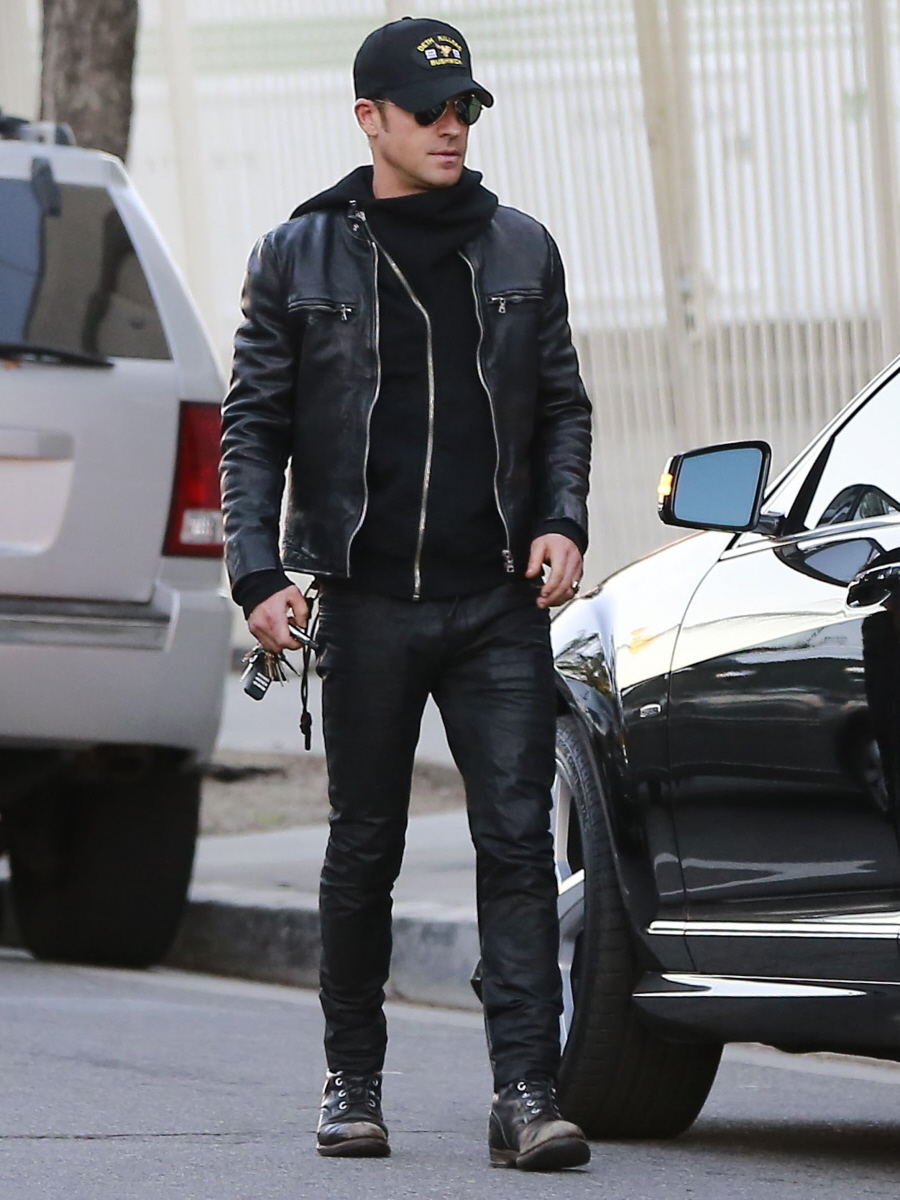 Photos courtesy of Fame/Flynet.