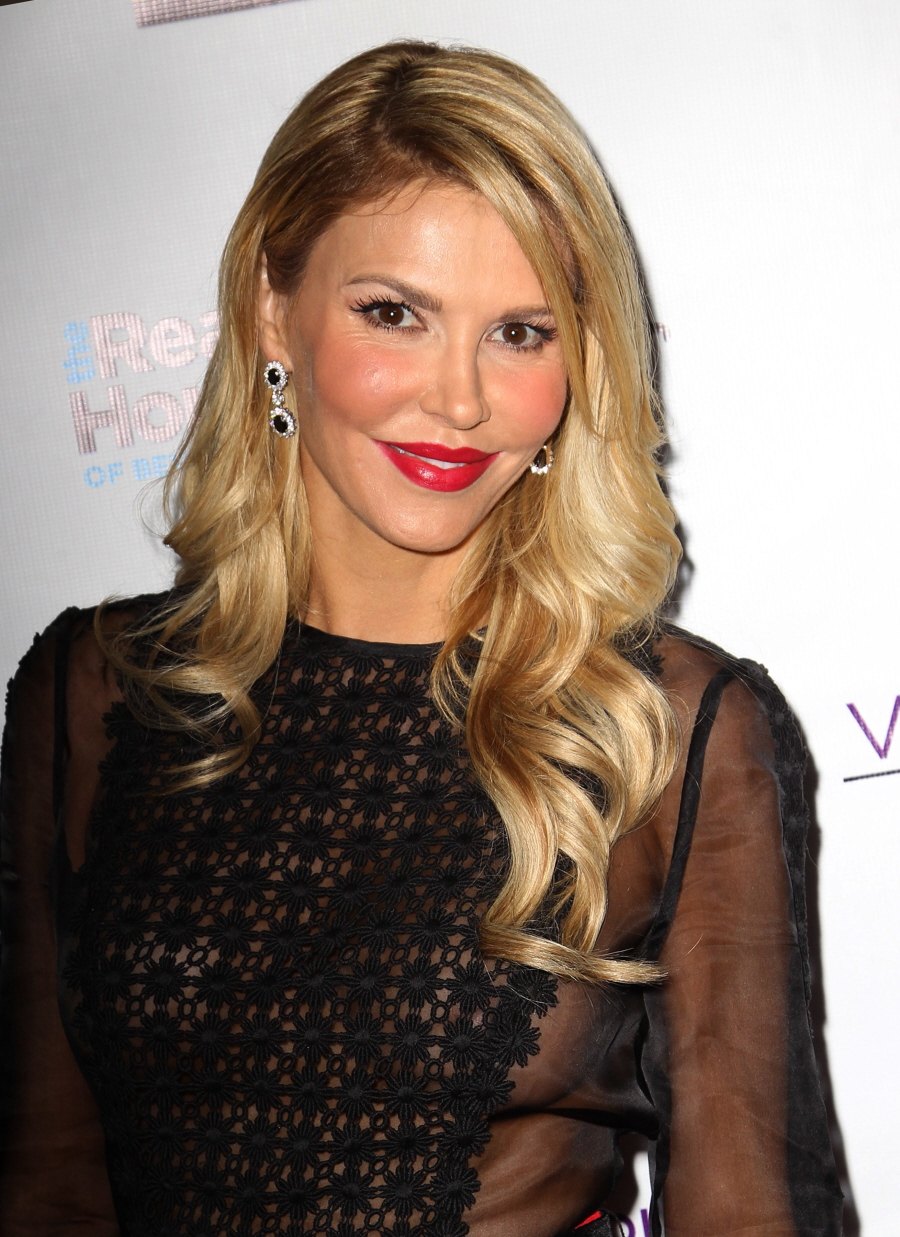 I don't know how else to say this: STOP TALKING, BRANDI. The biggest problem Brandi Glanville has right now is Brandi Glanville. What could have been a relatively minor "that's kind of racist" moment snowballed into a terrible "Good lord, Brandi is REALLY racist" catastrophe just because Brandi would not stop going on and on about how horribly she's being treated and how she can't be racist because she bangs black dudes and on and on. When we last checked in on Brandi, she was ranting in a lengthy Facebook post, all about how if we REALLY knew what was happening behind-the-scenes with Joyce Giraud then we would totally take her side. There was a lot of other shiz in there too. It was a study in delusion and lack of self-awareness. So, Brandi has more crap to say to her "haters". She went HAM on the haters in a post on her Bravo blog:
As of today I have a new outlook. No more feeling sorry for myself because I had a rough year or some pathetic, phony famewh— can't stop talking about me and throwing bulls— labels my way. I know exactly who I am — and that is a good person who says stupid s– sometimes and lives without prejudice in my life.

I was a hot-mess for part of this season, and I fully f—ing admit that. I'd like to say thank you to the people in my life that love me through the good times and the rough times and who don't jump ship because I'm not having my best year. Also thank you to my friends in the Twitter-verse and on social media that have been a huge support to me, even before I started this rollercoaster of a ride on reality TV. THANK YOU!!!

For the assh—s that write hateful tweets or said mean things to me because I am not perfect and clearly you are, please, please, please F— OFF, F— YOU, GO F— YOURSELF, AND FINALLY SHUT THE F— UP! 2014 is a new year and it's going to be good! I can't wait for this reunion. It's about to be f—ing on!!! Bring it bitches.
"Some pathetic, phony famewh— can't stop talking about me and throwing bulls— labels my way." That's Joyce, I guess? What "labels" have been thrown at Brandi? Just the big two that I know of: "drunk" and "racist". Both of which Brandi proves over and over, right? As for the people who say "mean things" about Brandi… yeah, I'm not perfect. I never claimed to be. No one is. We all make mistakes and hopefully those mistakes become teachable moments, and we grow from those experiences. It's an evolution. The problem seems like Brandi is devolving, right? Every year she gets drunker and meaner and it's like she has less self-control.
As I've said before and I'll say again: there is absolutely no reason this past month of "Brandi's kind of racist" had to end up this way. She mishandled herself and her image completely, probably because… she lacks some crucial self-awareness, or possibly because she thought she would always enjoy her sympathetic "wronged woman" status, even when she has made some glaring mistakes.
My wish for Brandi's 2014? Perhaps a good publicist who knows how to talk some sense into her. And rehab.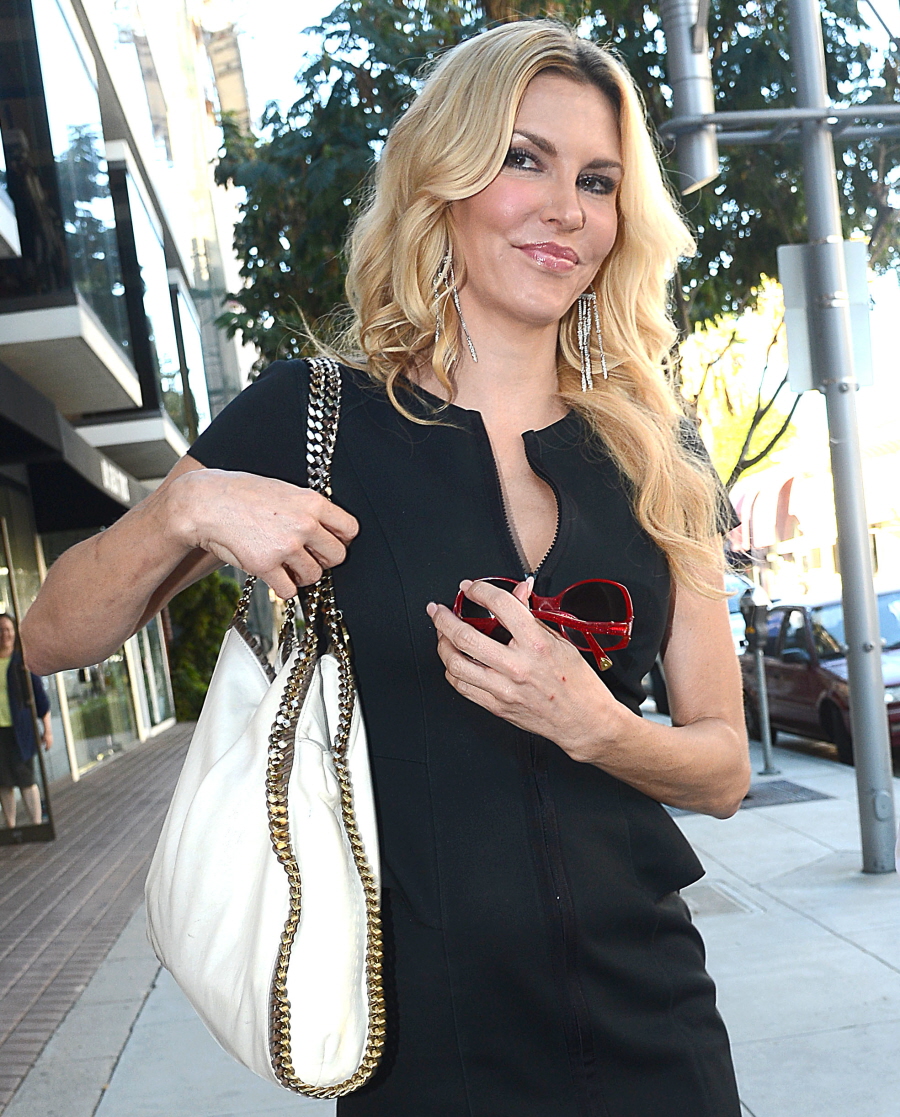 Photos courtesy of WENN.