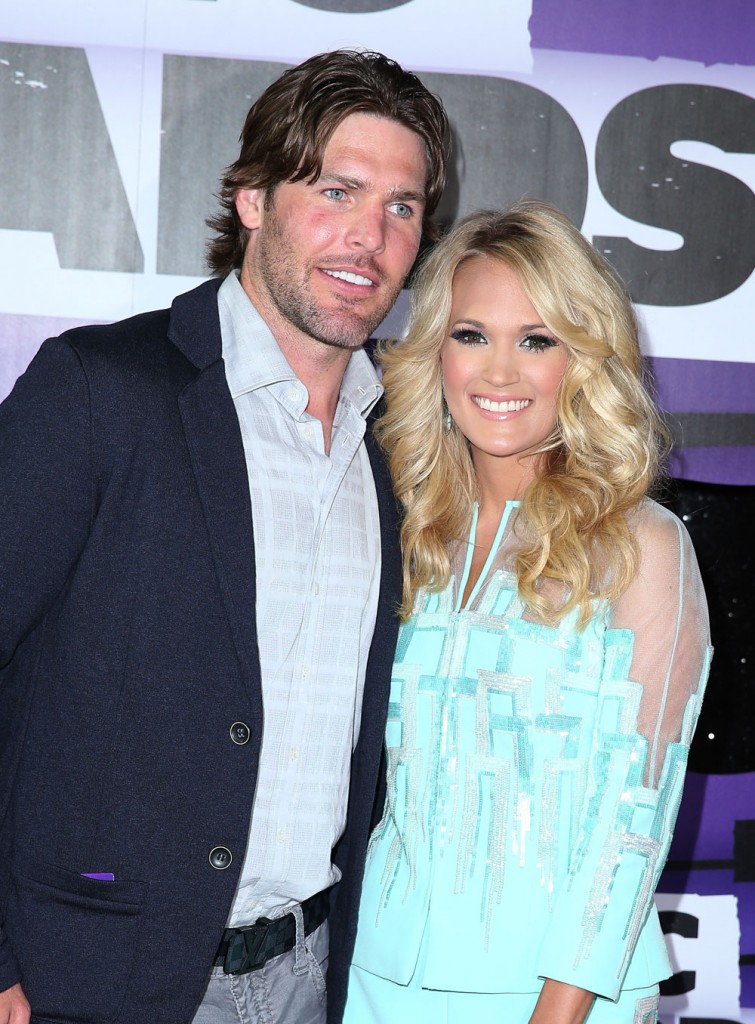 Carrie Underwood has consistently said, for years now, that she doesn't want children with her husband, hockey star Mike Fisher. She's referred to their busy schedules, along with the fact that they both travel often for their careers. Carrie calls her dogs her kids, which is cute! I appreciate the fact that Carrie is honest about not feeling ready to be a mother or just not wanting that responsibility. Only what if her husband wants kids? According to Star Magazine, Mike has been holding out for a family and is upset that Carrie still doesn't want to have a baby. They've been married for about three and a half years now. They supposedly never see each other and when they do, things are incredibly strained between them.
"Between his schedule with the Nashville Predators and her rehearsals [for The Sound of Music] they barely saw each other the last three months," explains a friend close to the 30 year-old country queen. "When they did steal some alone time, Carrie was wiped out physically and emotionally. The ordeal left Mike feeling neglected and ignored."

According to the source, Mike, 33, only put up with Carrie's consuming role because she promised to work on starting a family when the show finally wrapped. But despite getting blasted for her wooden acting and stiff presence on the NBC special, other musical theater offers are now flooding in – and Carrie is reneging on her baby promise.

"Mike is fuming," adds the source. "Carrie is thrilled about all the opportunities, but she's very conflicted and confused. She and Mike are barely speaking."
[From Star Magazine, print edition, January 6, 2014]
I love how it's Carrie's fault for working, and Mike "only put up with it" because she promised him a family. It has nothing to do with the fact that she brings in millions of dollars as one of the world's top country stars. I hope that angle of Star's story isn't true. Carrie doesn't owe it to the guy to stay home and wait while he's at work. She's always been dedicated to her career, Mike knew what he signed up for.
I looked through Carrie's Twitter and Instagram and she hasn't posted any photos of Mike since September. She sent a tweet to him recently, retweeting a cute classic family photo of his, but that's it. He likewise hasn't tweeted any photos of her since the summer. So I tend to think that something is up between them, but who knows. We've been hearing rumors about their relationship problems for years. The last we heard, Carrie was getting too close to also-married Brad Paisley. Whatever is going on, I do think that Carrie and Mike will hang in there. She's not one to let the cracks show at all.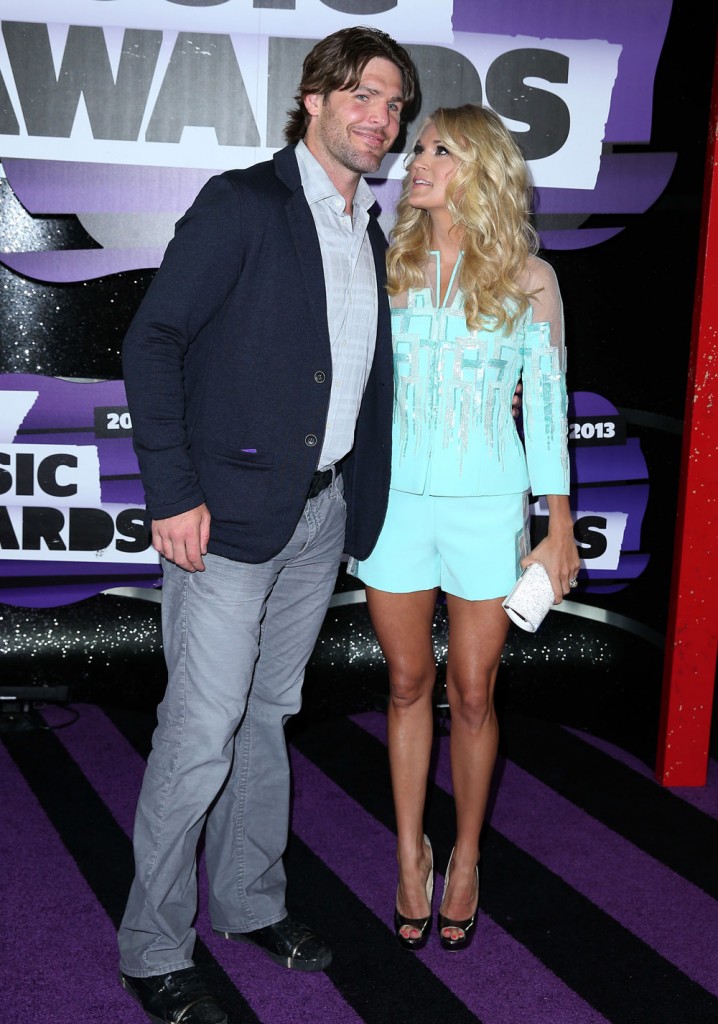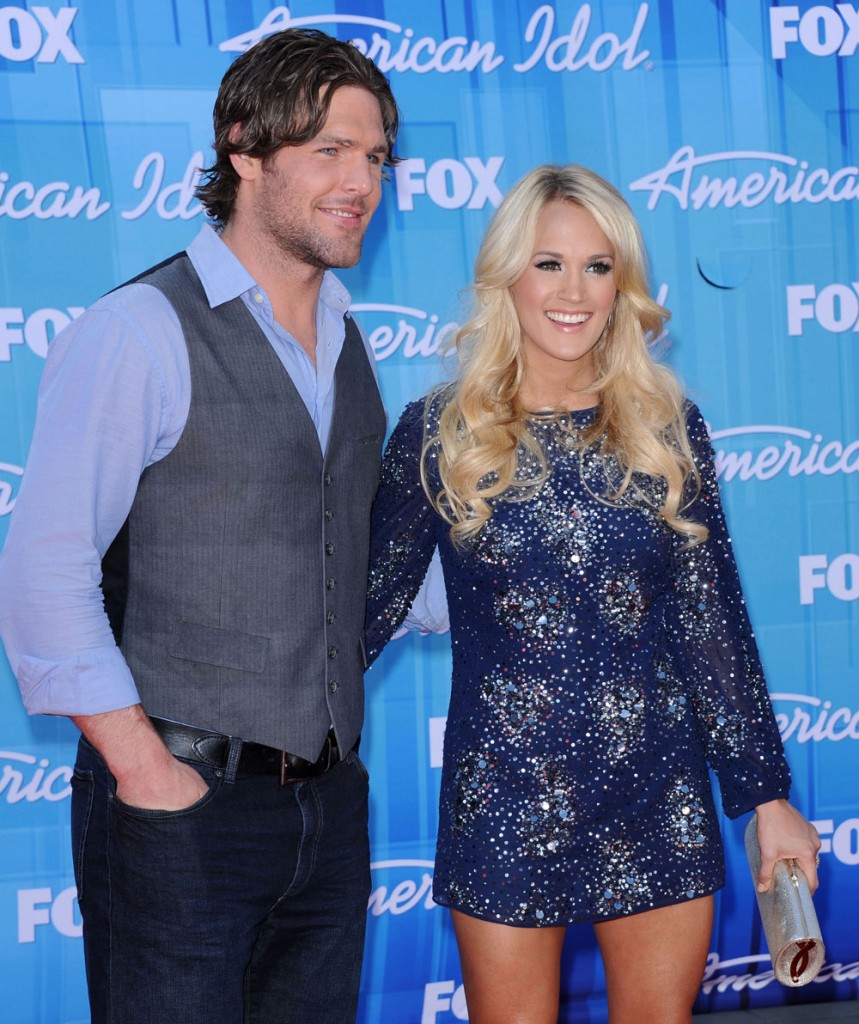 Header image from June, 2013. Other photos from May, 2012. Credit: WENN.com and Fame Flynet