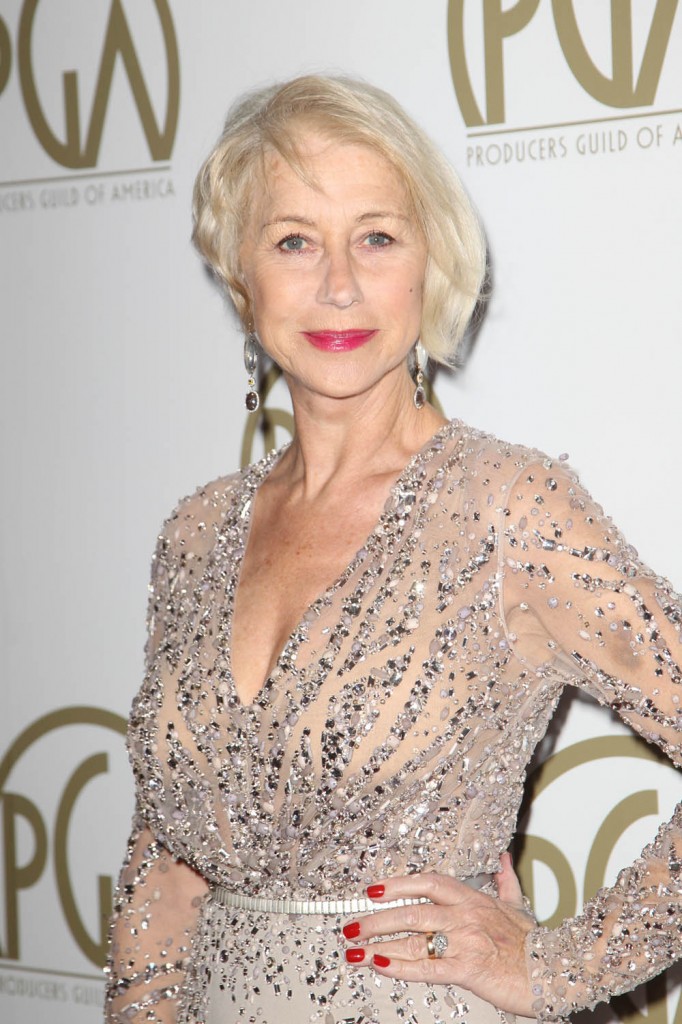 This is our third and last fashion post on the Producers Guild Awards. We also covered the hot guys and other notable attendees, including the lovely Lupita Nyong'o, who makes every dress look like it was made just for her. If you're just tuning in today after a weekend away, check out our extensive SAGs coverage too.
Helen Mirren showed up to the Producers Guild Awards in an amazing Elie Saab gown that I wish she would have saved for a bigger event, like the Academy Awards. Maybe I'm overselling this dress, maybe it's not "formal" enough for the Oscars, but damn it makes her look incredible. I wish I had a rack like Helen Mirren, and she sure is working that asymmetric hair. She is styled and accessorized just perfectly. Fierce.
Helen's HBO film with Al Pacino, Phil Spector, was up for best TV movie or miniseries, which went to Behind the Candelabra. She did take home the SAG on Saturday night, for lead actress in a TV movie or miniseries.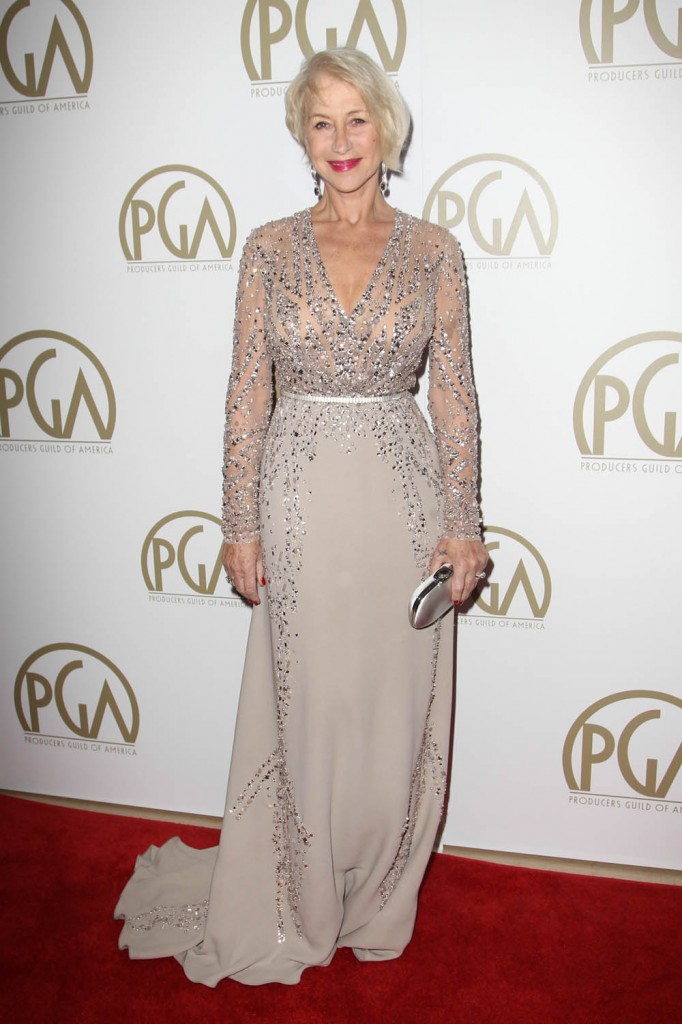 Julia Louis-Dreyfus was in Max Mara, the design house responsible for Jennifer Garner's snooze of a SAGs gown. I feel the same about this very plan black cocktail dress, but at least this was an occasion to wear it. Julia is shown with her husband and Veep director, Brad Hall. They're a cute couple! Veep was up for Best Comedy Series, but Modern Family won instead.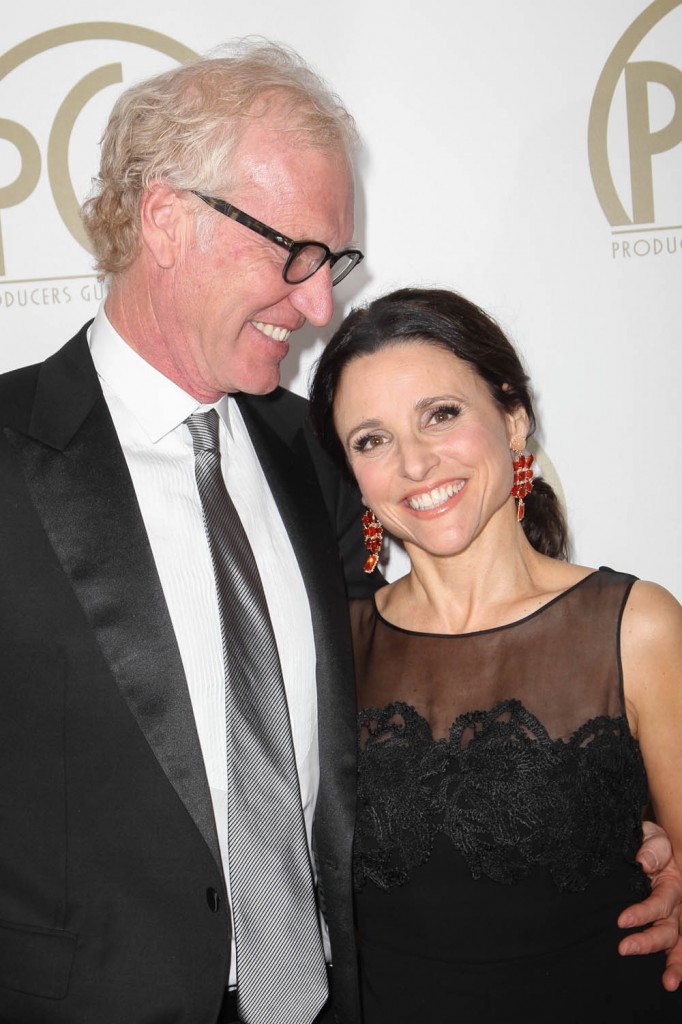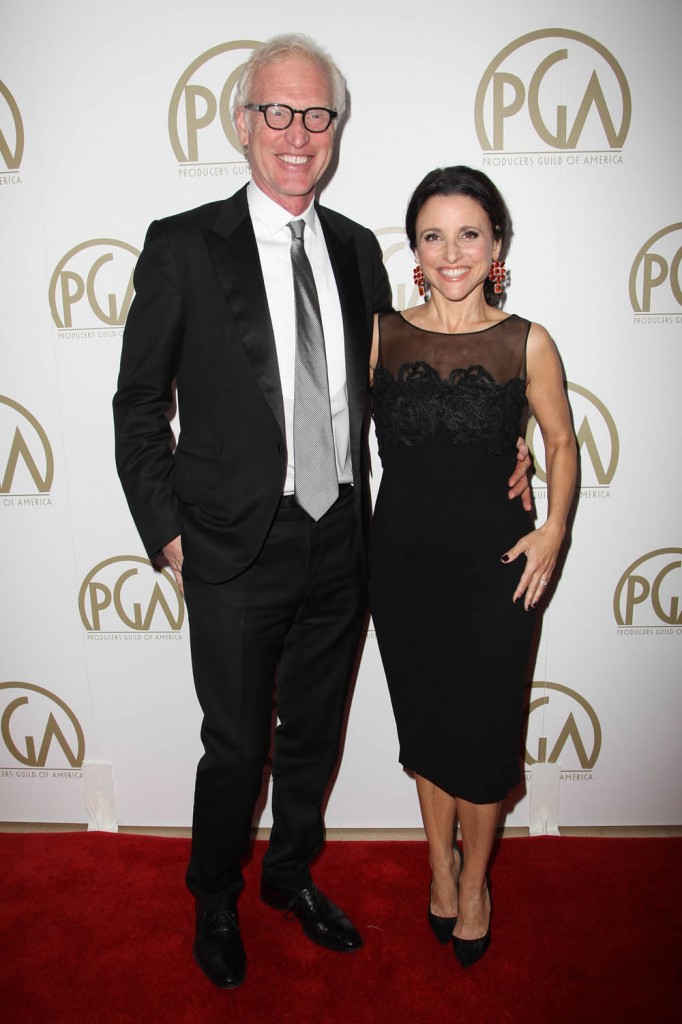 Gillian Anderson was in a silver metallic lace gown, which would have looked better with different styling. I don't like her new haircolor, it's too brassy or something. Maybe it's for a role. She'll always be a redhead to me, I guess. She also looks better in a different shade of blonde.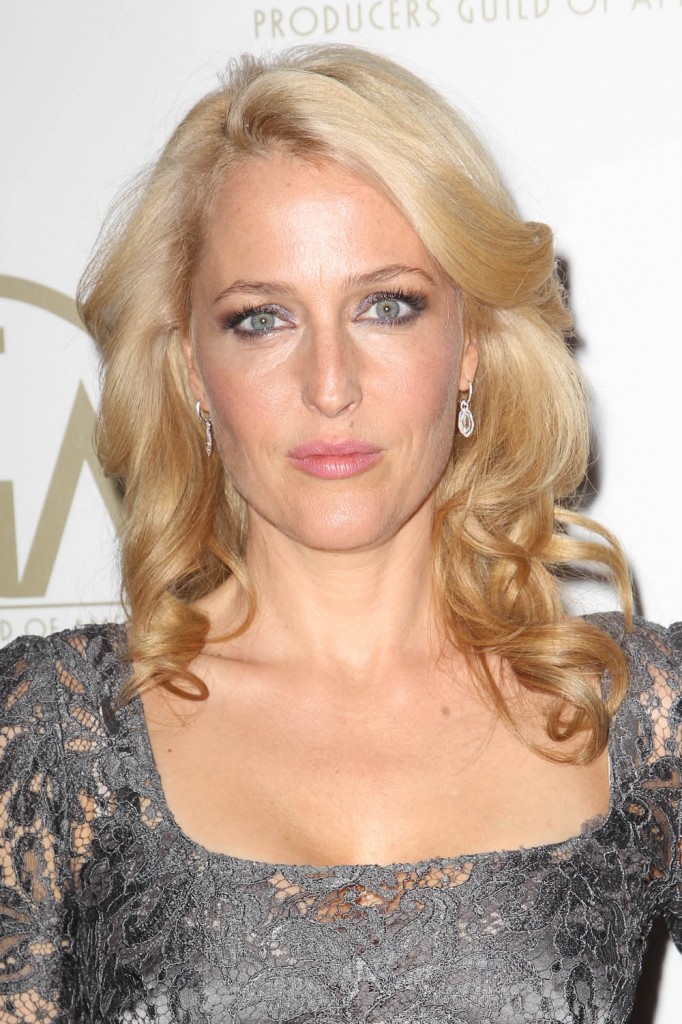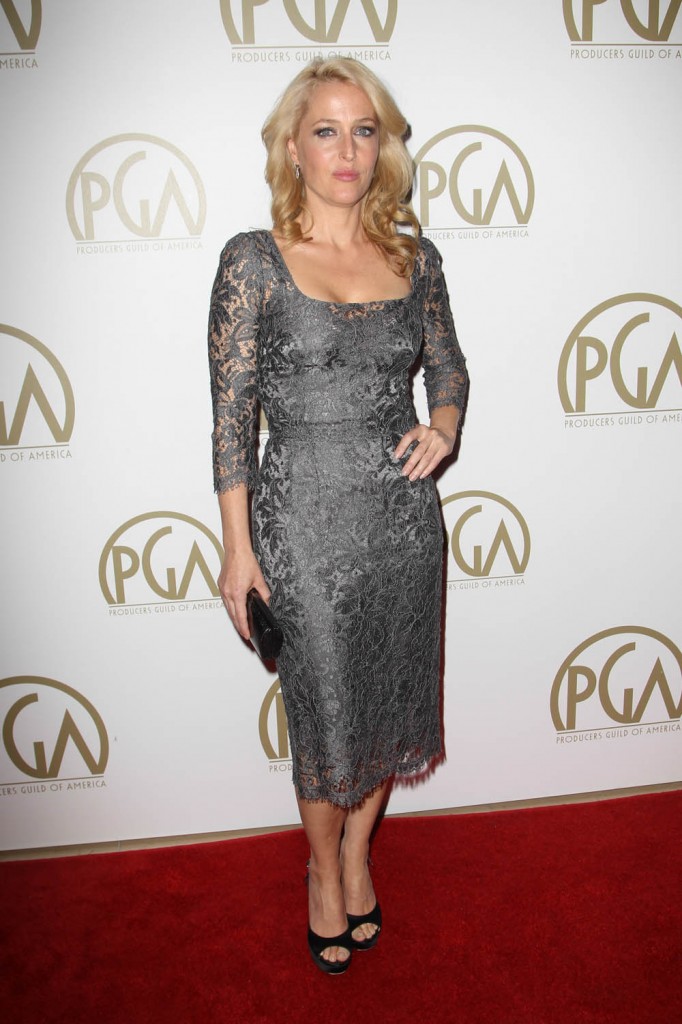 Kristen Chenoweth is sporting the hairstyle that's so popular now, that even Pamela Anderson has. A friend asked me about the popular hairstyles and I showed her Charlize Theron and Robin Wright's hair and she said she's considering it. It takes some cojones to pull this off, and Kristen is doing it well. This dress is another story though, I don't want to see half her boobs.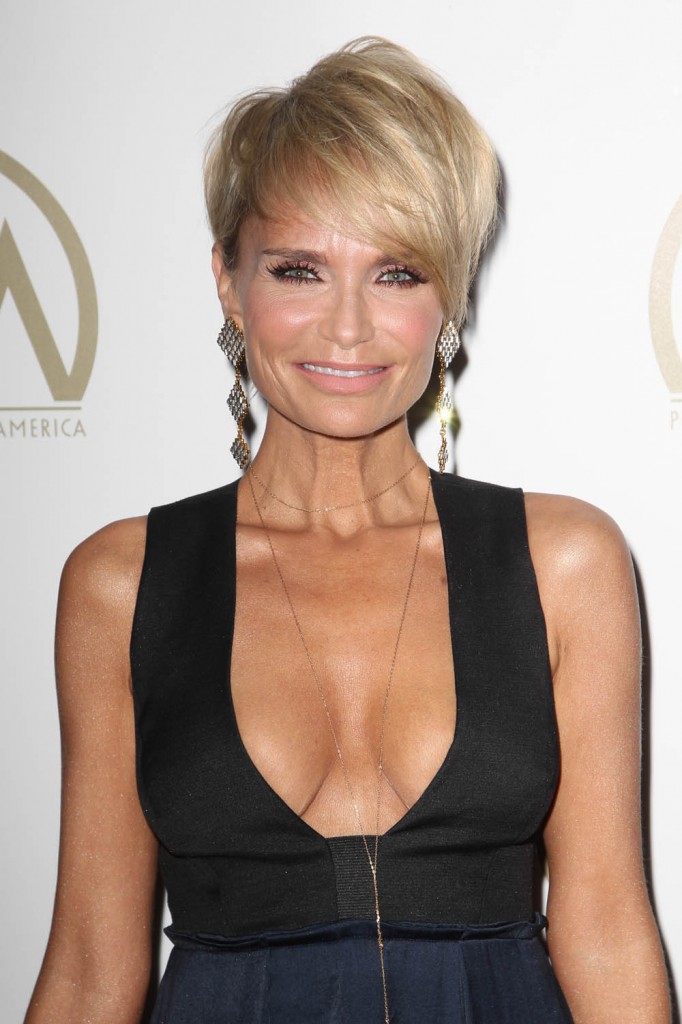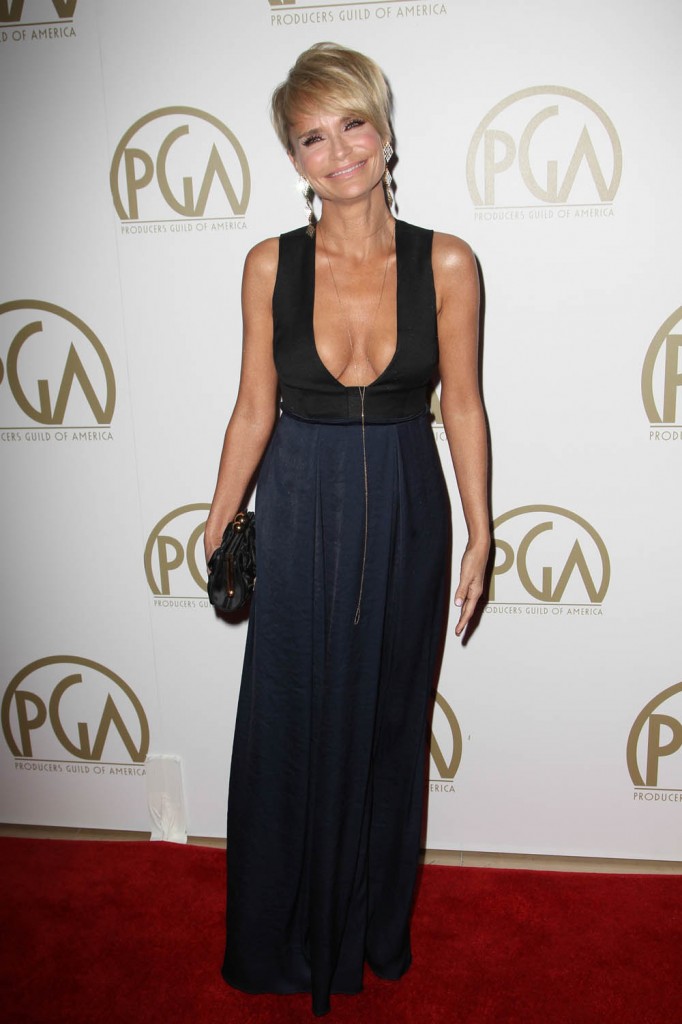 Photo credit: WENN.com