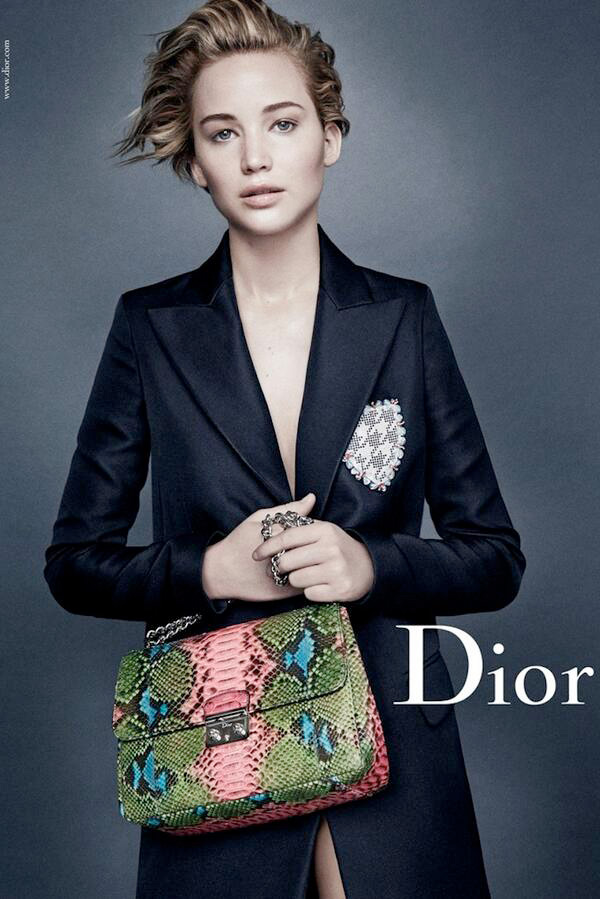 These are the latest Jennifer Lawrence ads for the Dior line of luxury handbags. I like them a lot even if they have Photoshopped her face, but that's almost unavoidable. Beyond the retouching, JLaw seems more at ease with her role as a spokesmodel. Her first Dior campaign was unnatural and plastic. She was more natural in the second set and then hit it out of the ballpark in last fall's tailored businesswear ads. This set seems more graceful even if technology has had its way with this starlet. JLaw goes "topless" (but not really) for one of the shots at the bottom of this post.
You may have noticed that Jennifer has been almost absent during this awards season. She has shown up for the "important" gigs but for the most part has been laying low. Variety noted a few weeks ago that JLaw qualifies (along with Michael Fassbender) in the "Almost Invisible" category for this year's Oscar campaigning circuit. I've already said that she does not want to win a second consecutive Oscar, and I think she's safe. Lupita Nyong'o will likely take this year's Best Supporting category, and JLaw can hide from the internet for awhile until she has to promote her next movie. Smart move.
She can't stay completely invisible. Jennifer will be presenting at the Oscars. She will follow the tradition where the previous year's Best Actress winner presents for the current year's Best Actor category. This means she'll be speaking individually to each nominee. It could be a disaster, but maybe not. Word on the street is that Dior shall soon release a video of JLaw selecting her vintage Dior Oscar dress. I have a feeling she's not really "selecting" anything. Dior is telling her what to wear, which is fine. I love this girl, but she cannot style herself at all.
Jennifer seems much more comfy in these ads than she has in the previous ad cycles, which is good considering she signed on for three more years of them. Here's a Dior video where JLaw talks about last year's Oscar dress. She tones down her usual "nitro" vibe but does admit, "they need to make it more accessible for stairs in my opinion." Dior must love JLaw's "everyday" vibe if they're letting her say this stuff.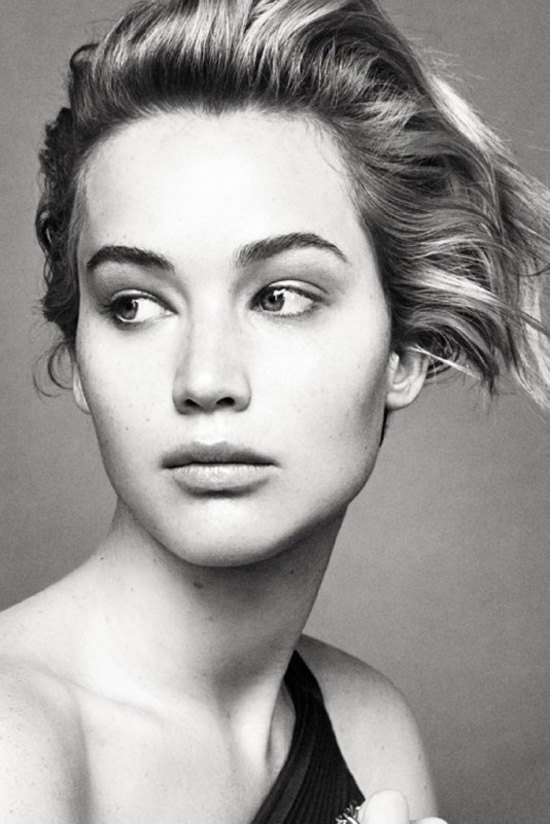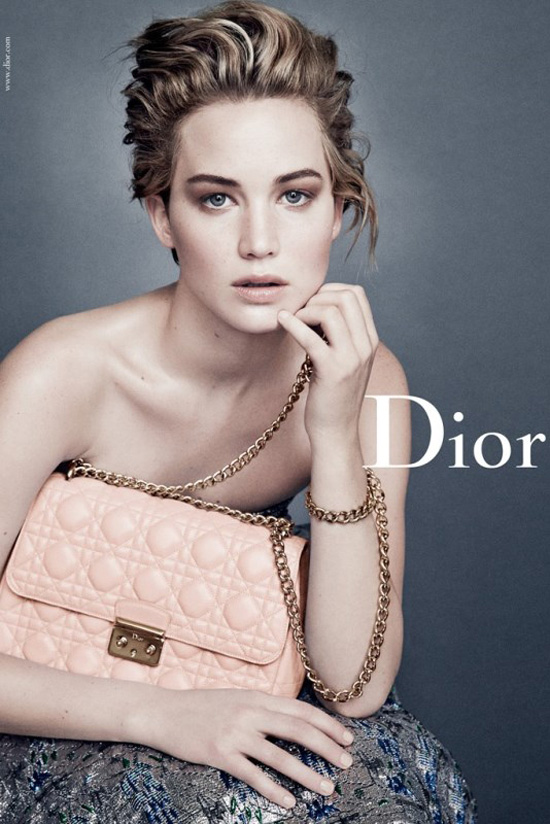 Photos courtesy of Dior