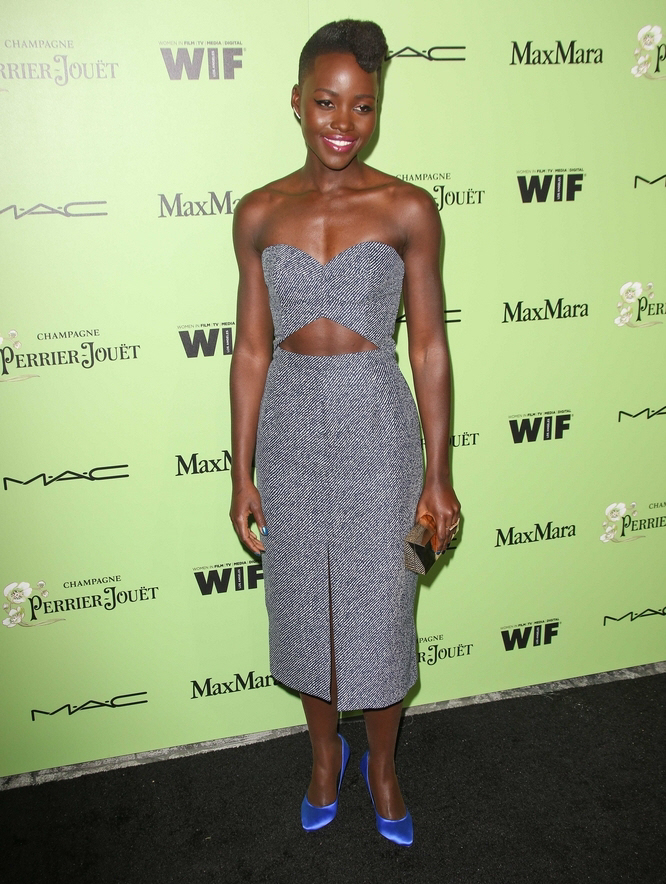 Here are photos from last night's Women In Film pre-Oscar party. I should also say this: there were so many pre-Oscar events in LA last night, there were several women who just wore the same dress to like two or three or maybe even four events last night. I sort of like that! I like the fact that they didn't do different looks for each party, they were like "Screw it, this is my Friday night networking dress and it will work for every event."
Lupita Nyong'o only did one event from what I can see, and it was this Women In Film event. This is – without a doubt – the worst thing she has worn all the way through her Oscar campaign. It's Michael Kors. I HATE IT. I could deal with the Stella McCartney, I could deal with the Giambattista Valli, even though both of those looks were questionable (to say the least), but I cannot with this Kors. WHY? I hope – seriously – she's just getting all of the bad fashion out of her system before she kills it at the Oscars. Please. Also: I agree with all of you about how she needs to up her shoe game. I'm not even a shoe person and I've noticed that her shoe game is lacking.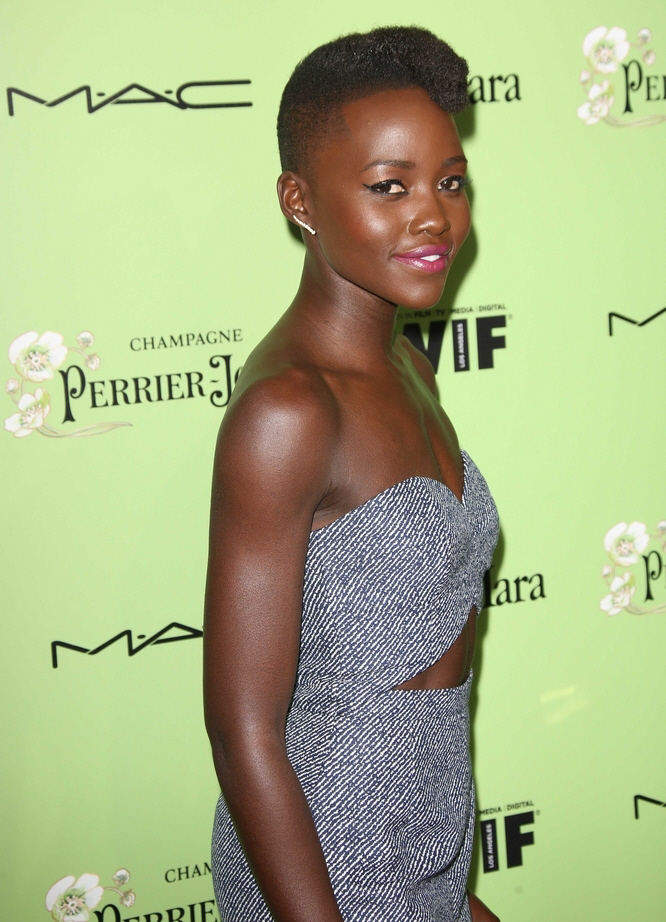 I swear, Helen Mirren might just be one of the most perfect people ever. Look how gorgeous she is in a simple suit, gray tights and a corsage. PERFECT BITCH.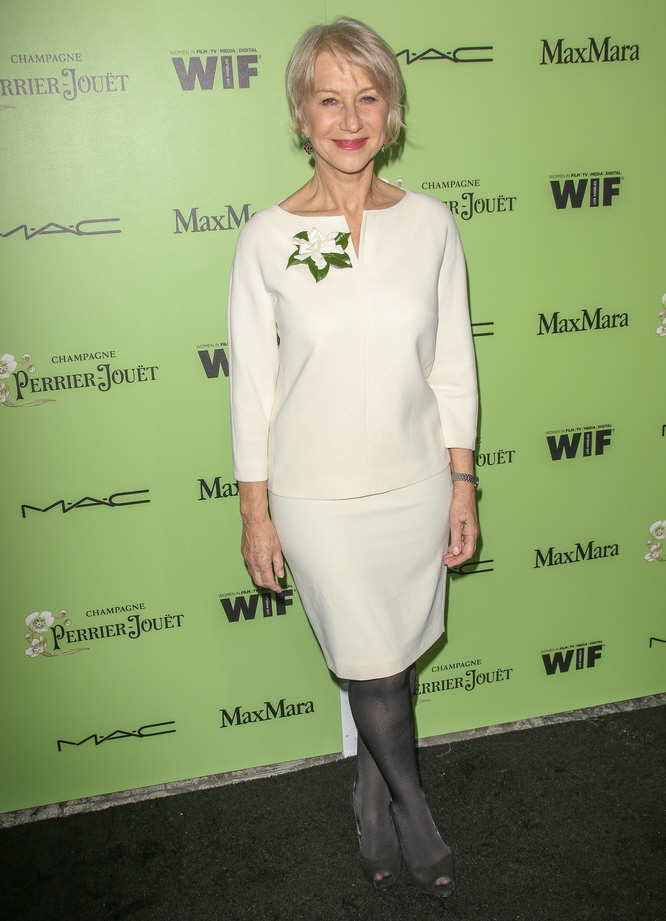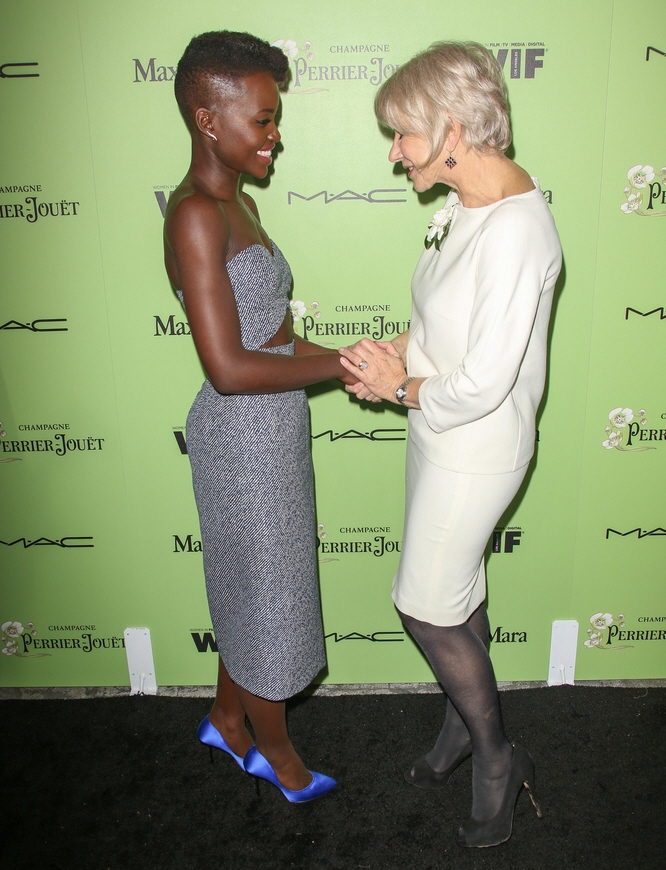 I don't usually notice Mandy Moore, but she looked really cute here.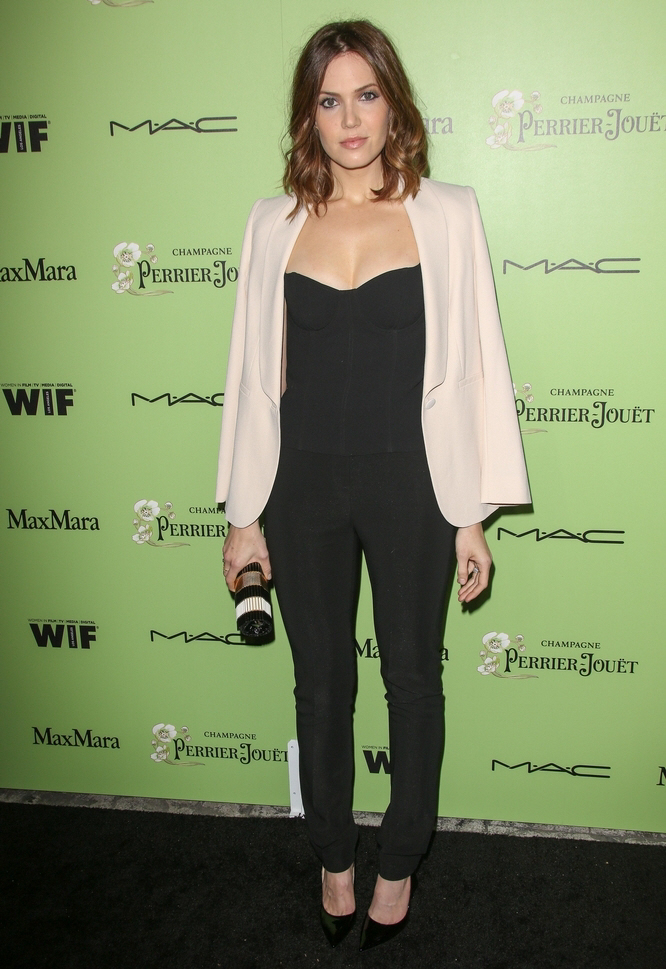 Jamie King in Dior – she wore this Dior outfit to at least one other event last night. And why wouldn't she? It's a great "pre-Oscar cocktail party" outfit. The shoes are some '80s BS though.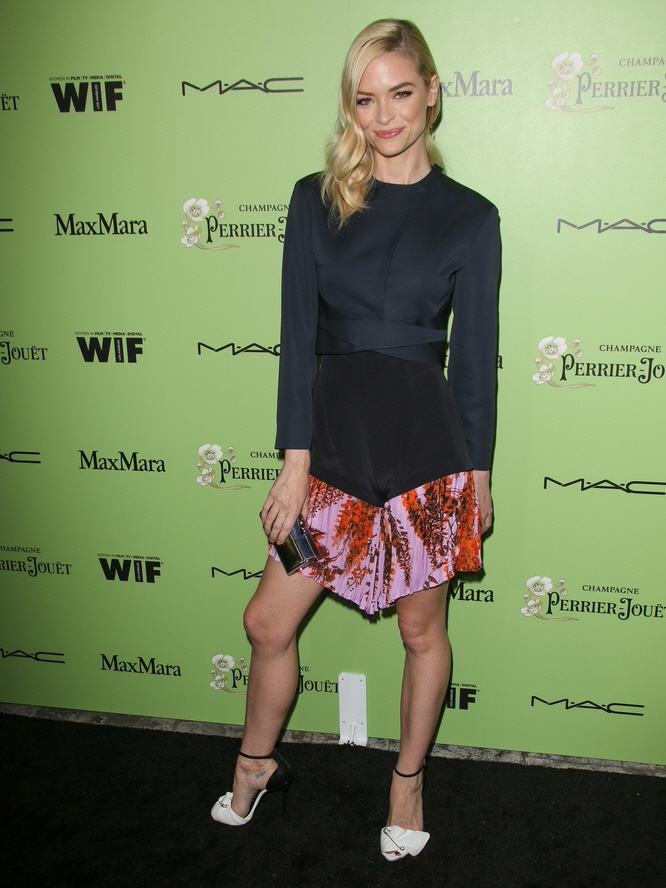 Here's Lake Bell, coming to terms with the fact that those bangs were the worst decision she's ever made in her life.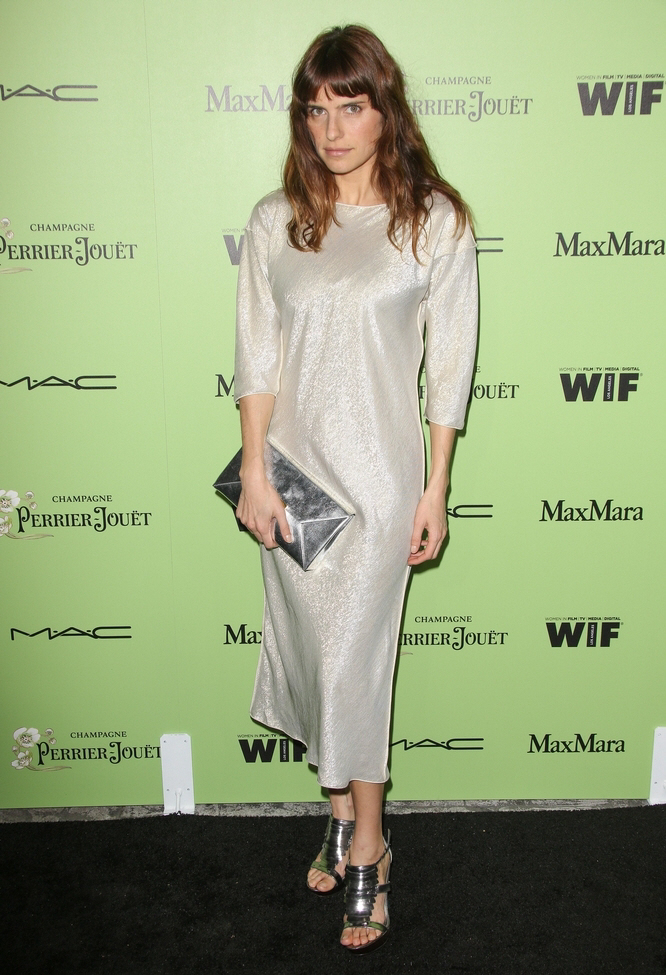 And finally, here's Julie Delpy in Basler. She wore this old-fashion party dress to other events too. It's cute, but it's a little "young" for her. She should be taking tips from Helen Mirren.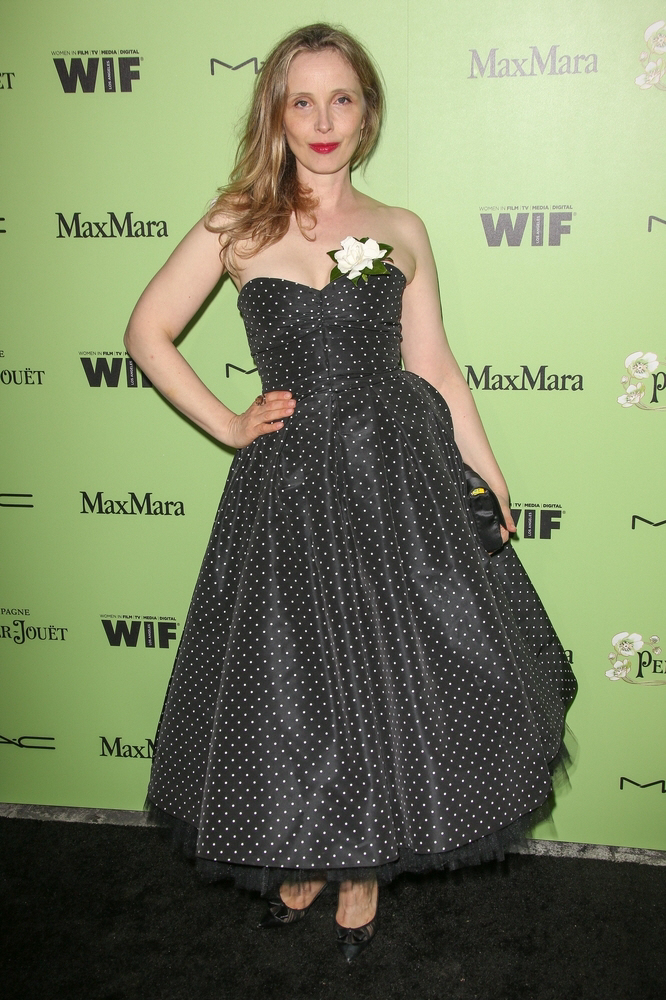 Photos courtesy of PR Photos.