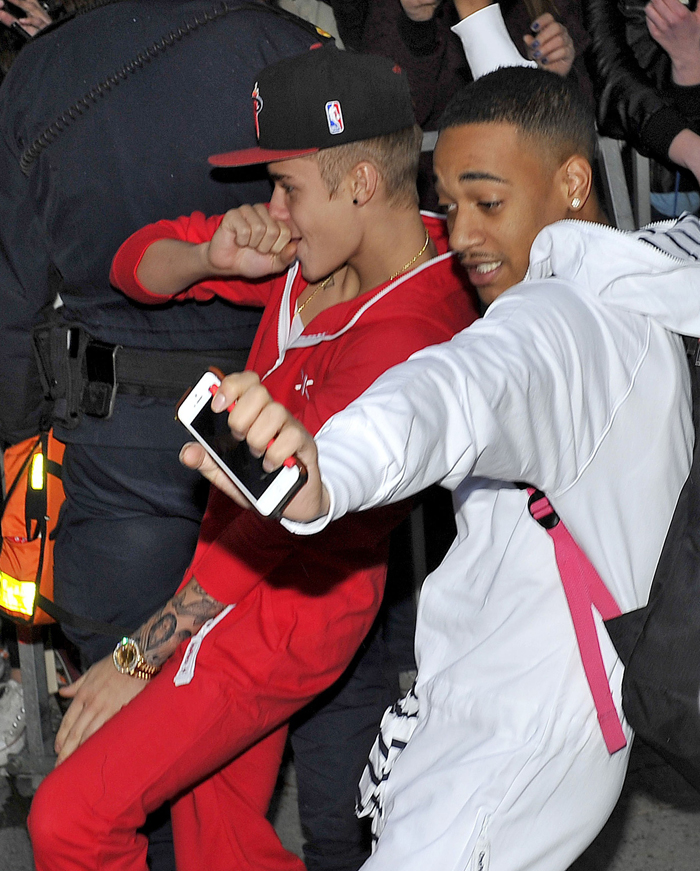 I apologize for using some older photos of Justin Bieber. He's been hiding from the paps lately, and his Instagram is a wealth of half-face shots. Small blessings.
Yesterday saw the release of some amazing deposition tapes that showed Bieber acting like the whiny baby we all knew he was. The internet's reaction to the depo tapes has been fun to watch. Everyone is unanimously branding him a jerk, and Bieber is copping even more attitude about the reaction to his attitude. He refuses to apologize for anything and is acting like the victim. All because he had to sit through a depo and answer questions from some "Katie Couric"-like lawyer. How horrible:
Love how some people love to twist and justify the horrible action of others. We all have a right to defend ourselves and feel harassed

— Justin Bieber (@justinbieber) March 10, 2014
They can't break us. They can't get us down. We are too strong. We love too much. #mybeliebers

— Justin Bieber (@justinbieber) March 10, 2014
Do you get that? The Bieber "cannot be broken." He doesn't understand why "people are always assuming the absolute worst about me." He's all, "people forget I'm a human being." What the world doesn't realize is that "what I represent is positivity and amazingness." Why can't you let Bieber be great?
Oh and if you were wondering how Bieber won back Selena Gomez's heart (again), all he had to do was call 1-800-FLOWERS. Radar Online says he threw down big bucks on flora, and sources say he loves her so much. He'll do anything for her except stop visiting brothels. This story is so revealing that I excerpted in full:
When Justin Bieber and Selena Gomez reunited for breakfast last week in Texas it might have had something to do with the $10,000 in flowers the Canadian pop singer sent his ex after boasting about how beautiful she was at the Vanity Fair Oscars party, RadarOnline.com is exclusively reporting.

The lovestruck "Baby" singer had been missing Gomez since their New Years split – a breakup in which Gomez entered a secret rehab treatment center to deal with in January – and has been hell-bent on winning her back ever since.

"Bieber has hardcore been after Selena," a source close to the couple revealed.

"After he posted the Oscar picture of her calling her a princess, he sent her $10,000 worth of flowers. Like a sh-t ton of flowers!"

An extravagant flower delivery is just the tip of the iceberg when it comes to what the 20-year-old Canadian will do to win Gomez back, the source told Radar.

"Justin will do anything, literally anything for Selena," the source said. "I don't think he'll ever stay monogamous, but he loves her. He really does."

According to the source, Gomez and Bieber can't give each other up because they share a special bond that only the two of them can understand.

"When they first got together they were America's sweethearts – they were both famous, but sort of on the same level as a lot of stars, but then it exploded and now no one else they date can relate to that or understand it," the insider told Radar. "Nor can they trust anyone else. So they gravitate towards each other because of that."

Indeed, as Radar exclusively reported on Monday, Gomez can't stay away from Bieber – despite her parents' wishes. "It's definitely against her parents wishes," a source close to the 21-year-old "Come and Get It" singer told Radar of her reunion with Bieber.

"But they don't have any control over her. She's pulling the, 'Who makes the money around here?' card! It's a sh-t show behind-the-scenes."
[From Radar Online]
This is a scary story for Selena. She can't quit the twit. I don't want to believe she's acting like a bratty child behind the scenes and lashing out at her family. She is attracted to the biggest brat of them all, so it's not much of a stretch to believe she's turning into one too. Sad.
Here's a video of Selena and Justin dancing last weekend. The two lovebirds hit up a Texas studio together. Selena has decent moves, but Justin looks ridiculous. The kid slouches so much that he's unable to stand up straight while dancing. The song is John Legend's "Ordinary People." Poor Johnny.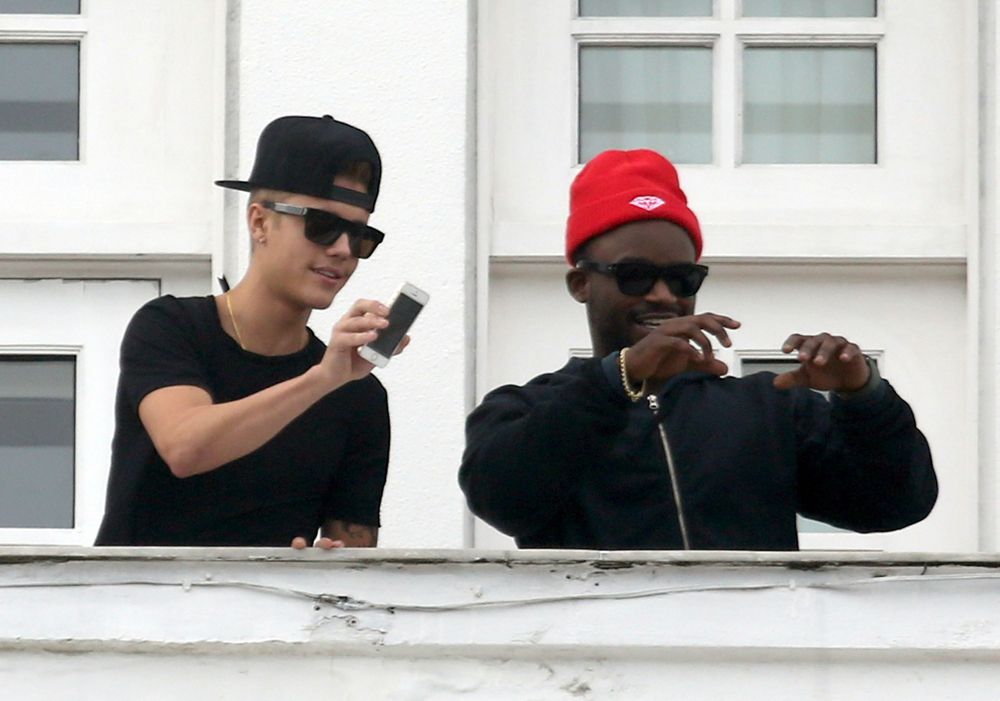 Photos courtesy of Fame/Flynet & WENN