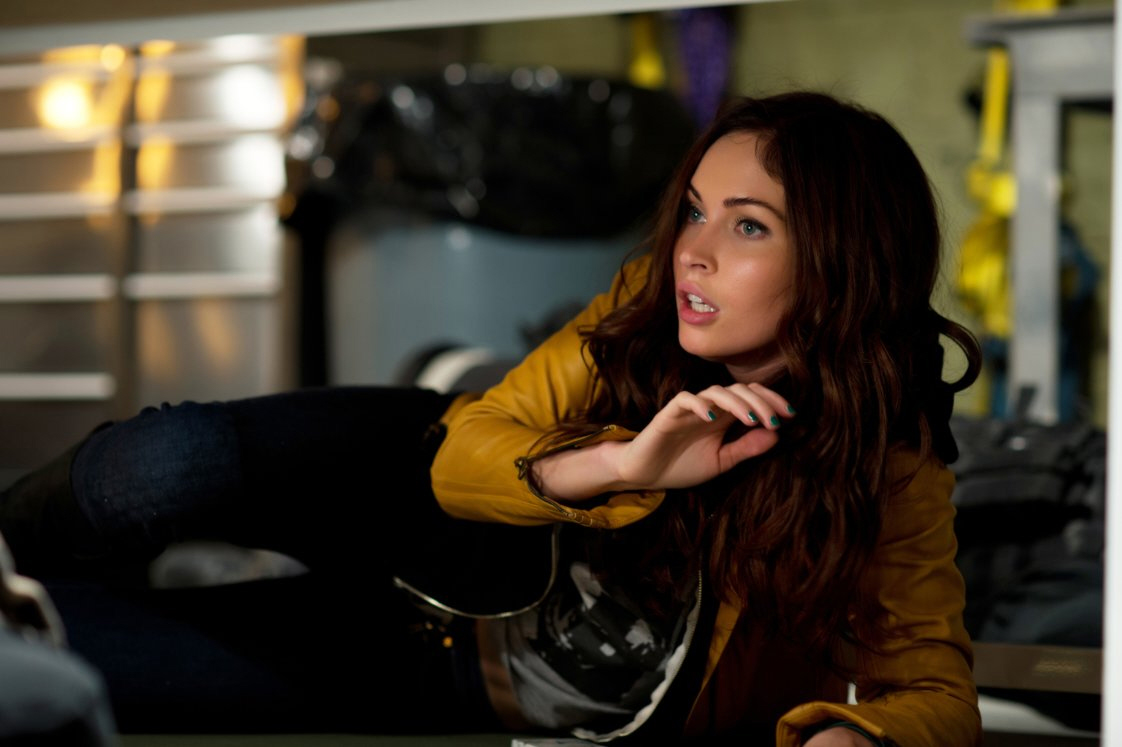 I've been trying to ignore the fact that Teenage Mutant Ninja Turtles is being released soon. The American release is on August 8th, two Fridays from now. But in Australia, it's being released in September 11th, which is a Thursday this year. It will be the 13th anniversary of the 9/11 attacks which killed nearly 3000 people and brought down the World Trade Towers. It's a solemn anniversary and nearly everyone in America takes time out of their day every year to weep for our fallen and to remember. Paramount Pictures is totally cool with that, but they'd also like to remind all of the Australians out there to go see TMNT, so they sent out this completely f—ked up tweet yesterday: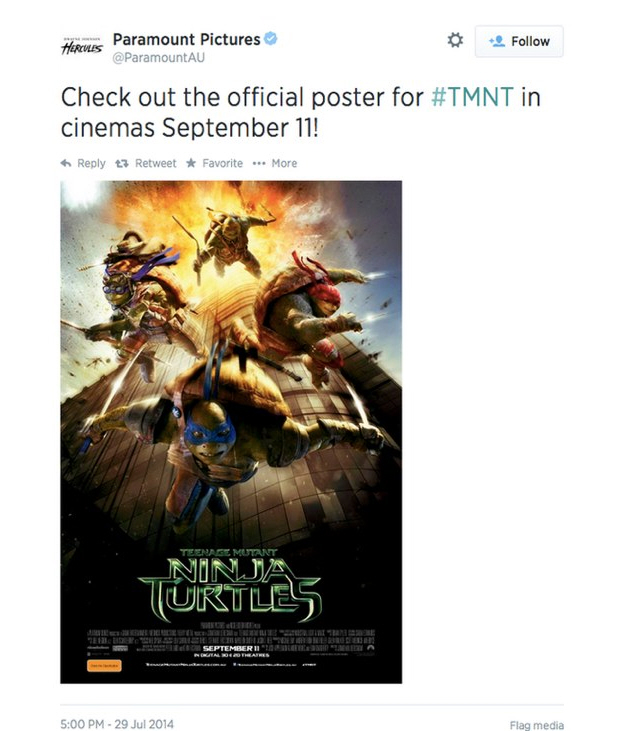 To their credit (I guess?), they deleted the tweet quickly. While I don't doubt that Michael Bay (the producer) has no sh-ts to give about 9/11 – or he cares about it because one day he'd like to make a Transformers film with a 9/11-based script! – I really don't think this tweet was his call. I think this was some lowly publicity person at Paramount who glanced at the image and thought, "AWESOME! Must tweet immediately." I don't know – do you think Michael Bay approved all of the posters/publicity stills? Doubtful. Especially since Bay is only the producer – this crapfest was directed by Jonathan Liebesman. Way to go, dude.
Also – I guess I should point, this is just further evidence that small studio blunders can blow up into huge international controversies because of social media. If this image had just been a poster used only in Australian theaters, I doubt people would have cared that much. It would have been localized and Australia-specific. But because this was tweeted out (and on Paramount's Facebook), it became a much bigger deal.
Last thing: while I am offended by the terrible poster, my blood runs cold when I see these turtles. They are TERRIFYING. I cannot believe anyone thought this movie would be a good idea.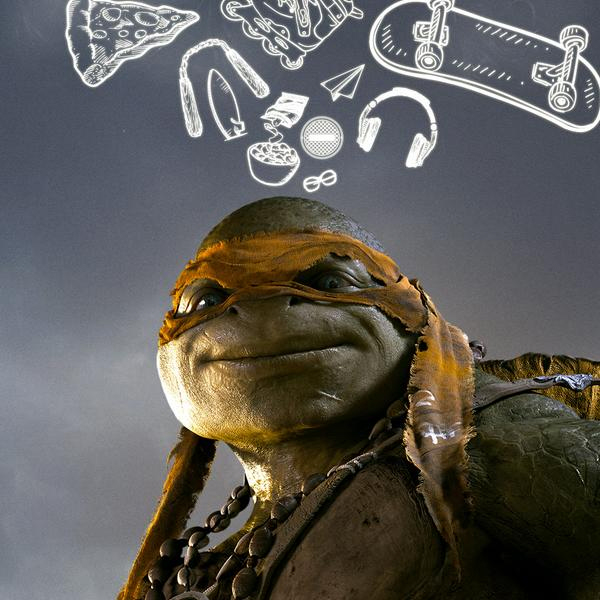 Photos courtesy of Paramount, WENN.