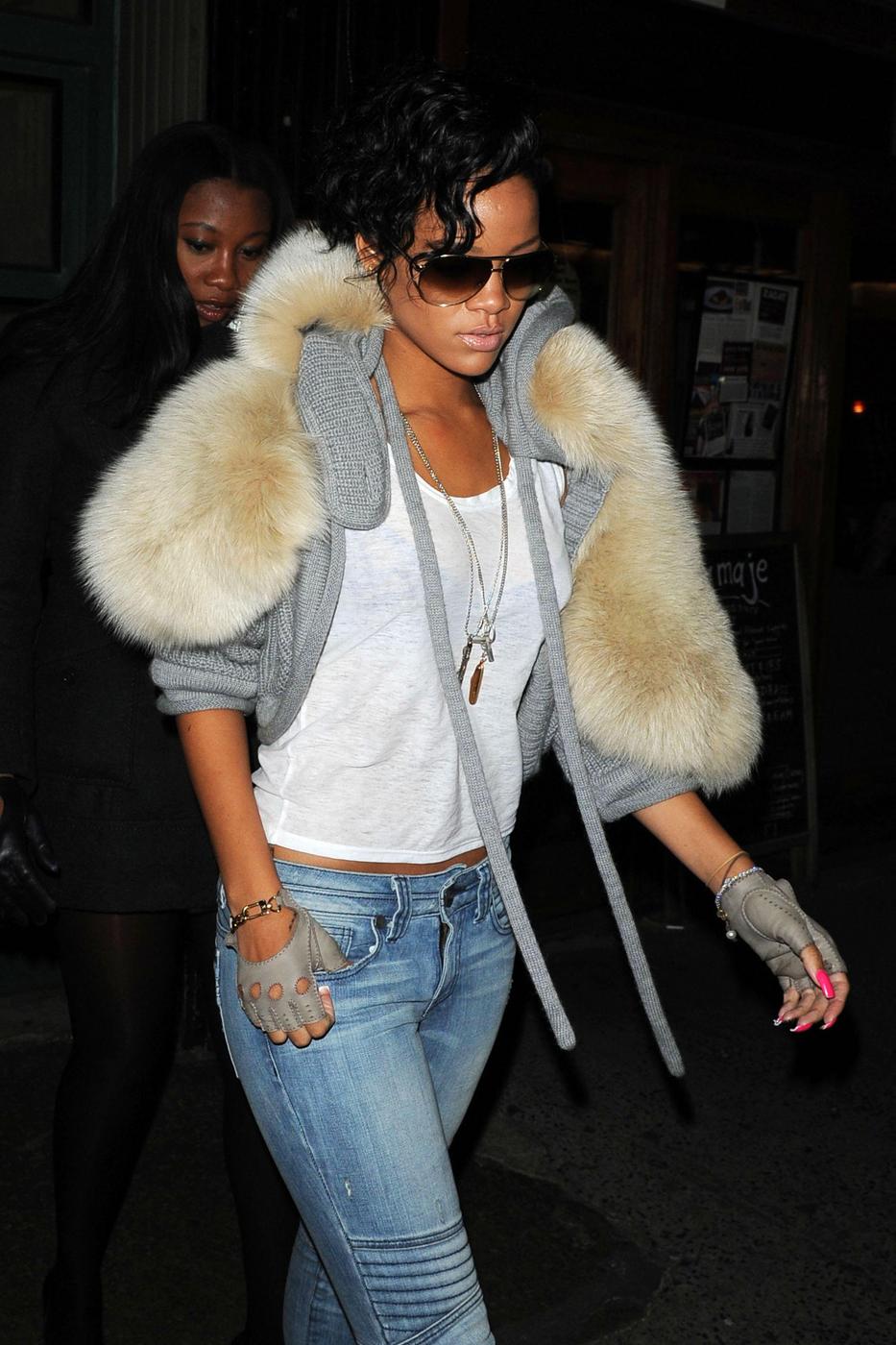 Rihanna's team is working hard to keep her career on track after her violent altercation with Chris Brown. She's finishing her next album, which will be released at the end of the year, and is also considering offers to star in several movies. In NYC recently, she met with execs to discuss possible roles in a new Charlie's Angels movie, and a remake of The Bodyguard, the 1992 movie starring Whitney Houston and Kevin Costner. The movie is about a pop star who begins to receive death threats and hires a former Secret Service agent as security.
The battered pop star made an impromptu trip to the Big Apple over the weekend to have some meetings about impending projects: one of which is a proposed remake of 1992's Whitney Houston/Kevin Costner flick, "The Bodyguard." Rihanna would be taking on Whitney's role in the updated version, which an insider says would be a "young and sexy take" on the favorite film. "GI Joe" hottie Channing Tatum's name has been bandied about to take on Costner's role.

"Before the situation with Chris, Ri was getting a lot of scripts. She's been wanting to do movies for a while now," our insider reveals. In addition to a proposed "Bodyguard" remake, Rihanna is also considering working on a "Charlies Angels" sequel, as well as potentially starring alongside Justin Timberlake, with whom she released her hit single "Rehab." Rihanna's camp denied the songstress has taken any meetings with any directors, producers or production companies.
[From NY Daily News]
Rihanna was pushing to do movies even before the altercation with Chris Brown, and it doesn't surprise me that she's jumping at the bit even now. The offers are probably coming in even more regularly, considering how her celebrity has increased since the incident. It's a sad fact, but studios know that people will be interested in seeing her acting chops now more than ever. According to her IMDB page, she is also associated with Mama Black Widow, the story of a black family in the 1930s migrating from Mississippi to the slums of Chicago. This movie will probably require even more acting than Charlie's Angels or The Bodyguard, and it will be interesting to see which project she picks to take her career to the next level.
Here's Rihanna keepsing her head down and her shades on as she dines at Da Silvano's in New York City on Saturday night. Images thanks to Pacific Coast News.