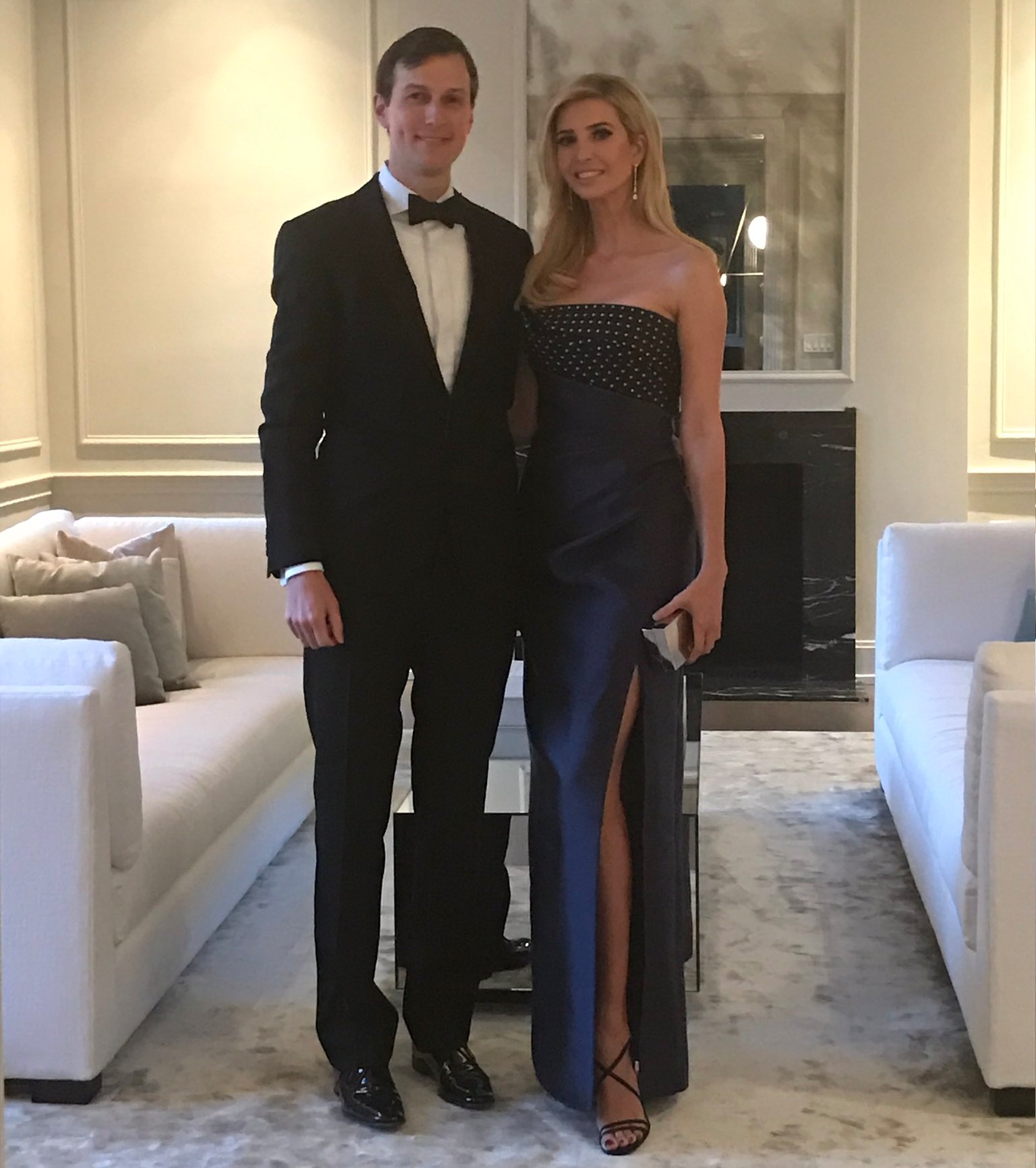 While hundreds of department stores have dumped Ivanka Trump's brand, her sh-t is still selling. Her perfume (Complicit!) is selling like crazy, and online sales of Ivanka's clothing line have skyrocketed. What does it all mean? It means the Deplorables – the Americans who love everything about the Trump Family – are trying to "send a message" with their wallets. The Deplorables believe that Poor Ivanka has been unfairly maligned by the media and the ethics experts and the Constitution. They feel sorry for their Martyred Favorite Daughter so they're making a point to buy her sh-t. The thing is that many Trump supporters can't afford to buy an Ivanka-branded $10,000 bracelet just to prove a point. So Ivanka is making it easier for the Deplorables to buy her sh-t.
It's been a busy couple months for Ivanka Trump's fashion and accessories brand—and now, it appears the company has decided to undergo some big changes as a result. First reported by Vanity Fair last Friday, the Ivanka Trump brand is officially getting rid of its fine jewelry line, and replacing it with a more affordable line of fashion jewelry in an effort to better appeal to its customer base.

"As part of our company's commitment to offering solution-oriented products at accessible price points, we have decided to discontinue the Ivanka Trump Fine Jewelry collection," president Abigail Klem told Racked in a statement. "We will be focusing our efforts on existing and new categories that are most relevant to our loyal customers—including fashion jewelry, which successfully launched last fall with price points that are aligned with the rest of our collection."

As both Vanity Fair's Emily Jane Fox and Racked's Eliza Brooke point out, the decision appears to be a part of the Trump family's greater attempts to better relate to working class Americans by playing down their wealth. The New York Times reports that the Ivanka Trump fashion jewelry line is "aimed at a mass-market audience," with many items priced at under $100—considerably less than her fine jewelry line, where multiple items cost well over $10,000.
If Ivanka was just some normal C-list celebrity, I wouldn't care. Like, if this was Lauren Conrad, I would actually think it was a smart move, except that LC already does an inexpensive mass-market line at Kohl's and it sells really well (I bought my mom some cute LC earrings for Christmas). That's the demographic Ivanka is trying to appeal to now – middle class consumers who will spend $20-80 on a cute necklace and some earrings. My problem is that Ivanka is still in control of her brand while she "works" in the White House, which is unethical. It's unethical for Ivanka – or Kellyanne Conway, or Baby Fists – to promote her label or make business decisions about the label while she works in the White House. If Michelle Obama had even tried to do even a fraction of this, Republicans would have thrown a six-month-long party decrying MObama as a tacky, unethical grifter.
Photos courtesy of Getty & Ivanka's Twitter.