Jenny McCarthy in Victoria Beckham: modern and pretty or weird?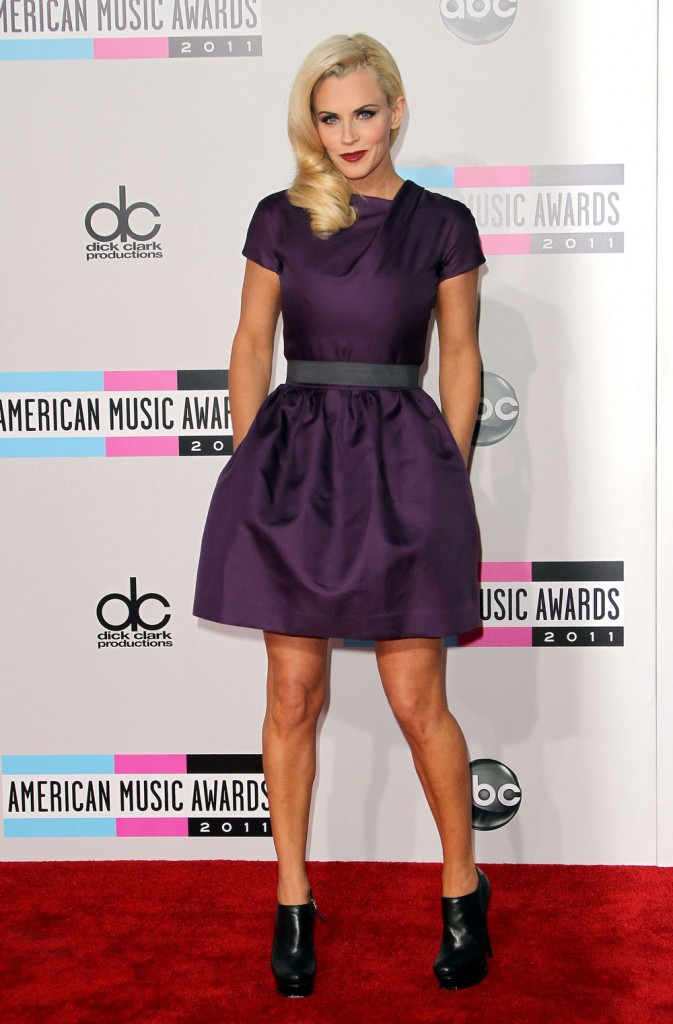 Kaiser covered the bigger names at last night's American Music Awards, but here we have some more fashion for you. To start there's Jenny McCarthy in purple Victoria Beckham. I would like this dress with some sexy strappy heels, but those booties are too informal for the red carpet. I really like her hair, that sideswept look is so pretty. Jenny's makeup is a little severe, but it's not terrible.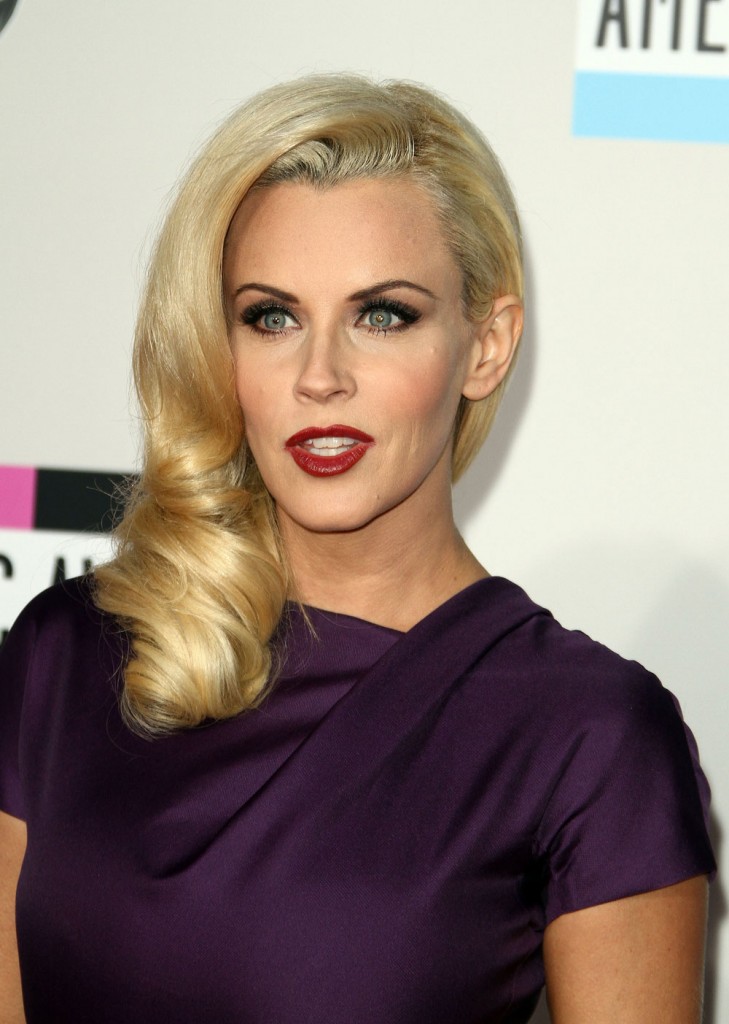 Audrina Patridge still working it like it's 2006. She has a killer body but that's a dress for Vegas, not an awards show. Look at her ridiculous stripper heels!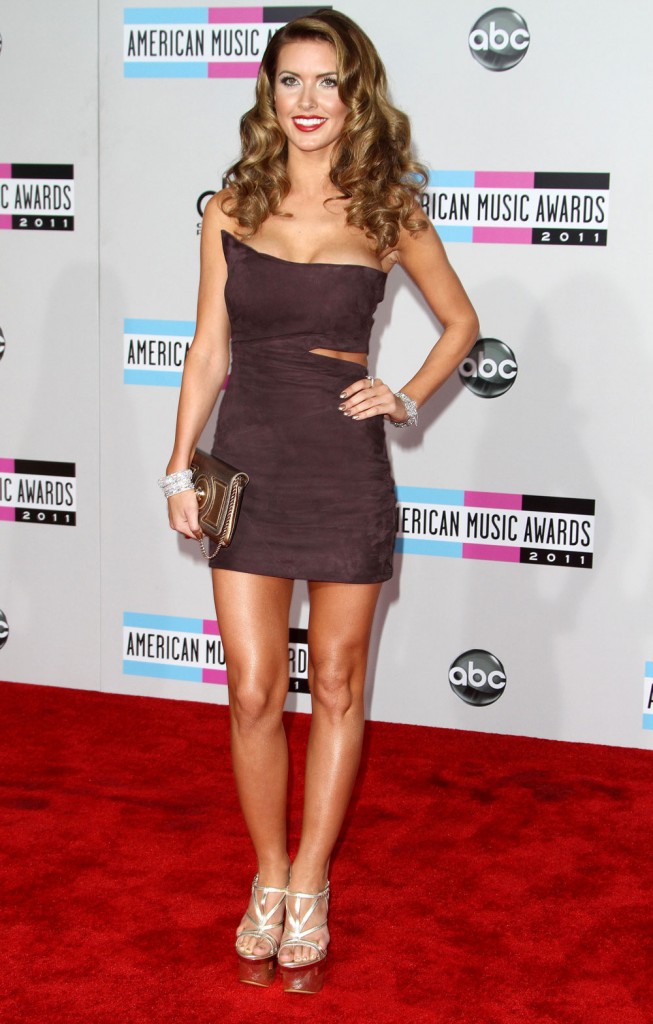 Here's Julie Bowen getting it wrong again in a sparkly stripe tube dress. Her legs look great, I'll give her that, but she's looking gaunt otherwise, and that hair! It's too messy looking.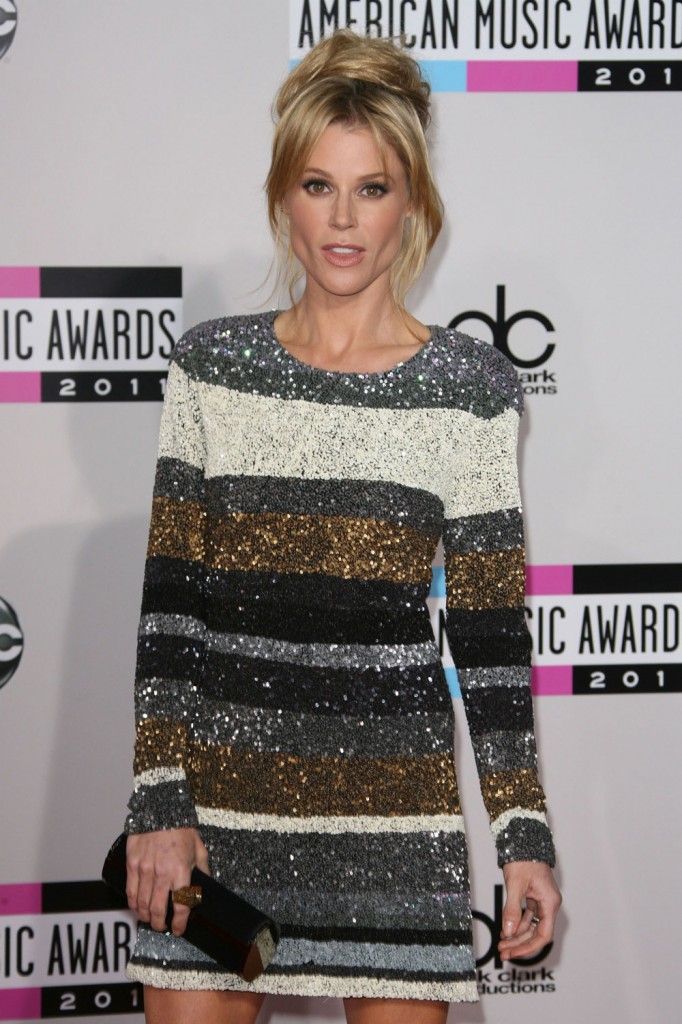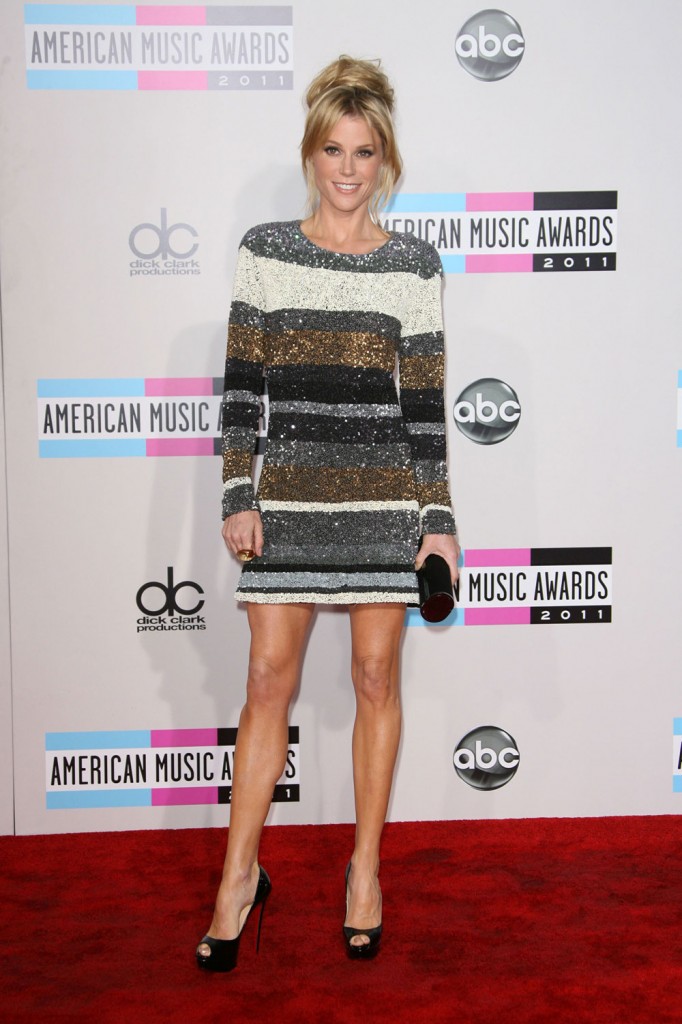 Mary J. Blige was bizarre in animal print Cavalli. The print on that dress is way too realistic and it has a weird effect on the eye. It's like she's wearing a Halloween costume, not a dress. Plus she's got on huge earrings that don't really go with the look. Fug.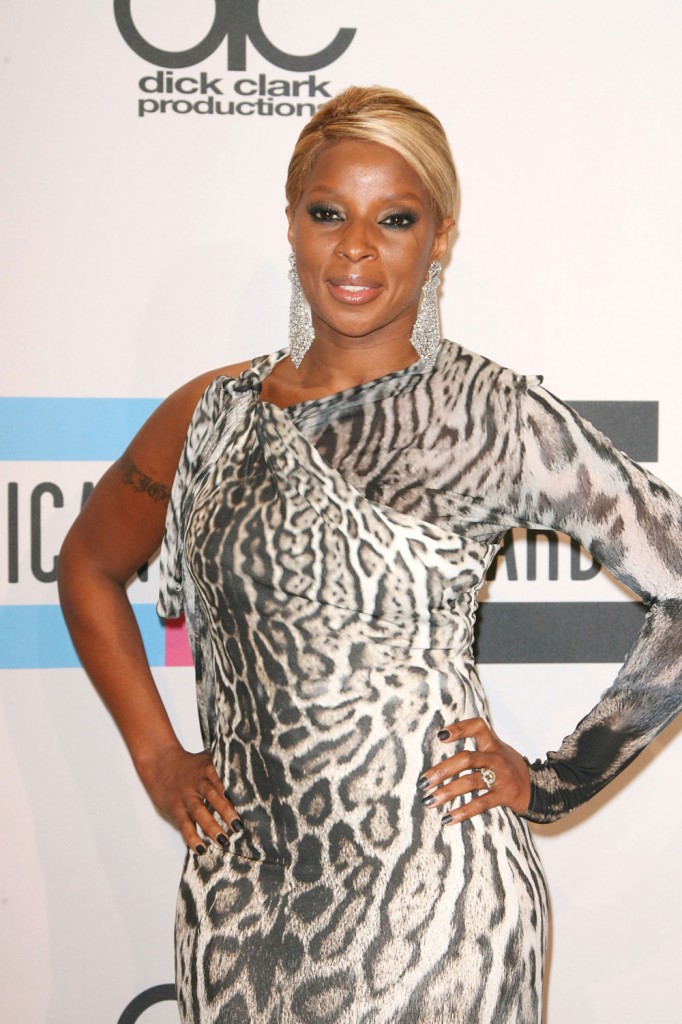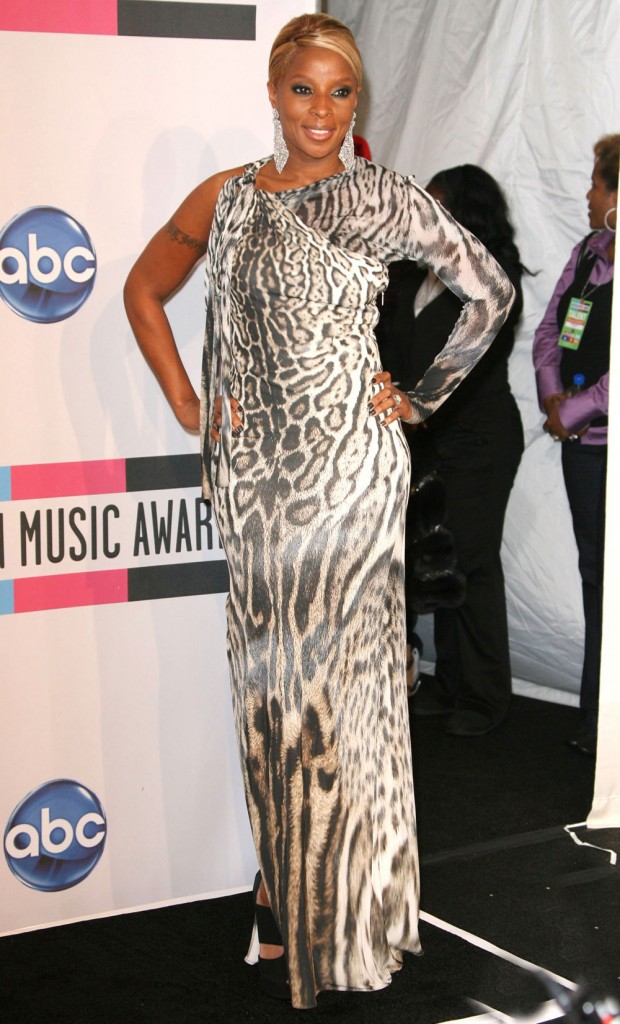 Katherine Heigl was also in Cavalli, in slightly more flattering plunging chiffon. I swear I can see her implant scar in one of these photos, and that dress just emphasizes how fake her boobs look. Her hair is not cute at all like that, but it's short now so she probably didn't know what to do with it. Katherine and her husband, singer Josh Kelley, presented the award for best Favorite Country Album, which went to Taylor Swift.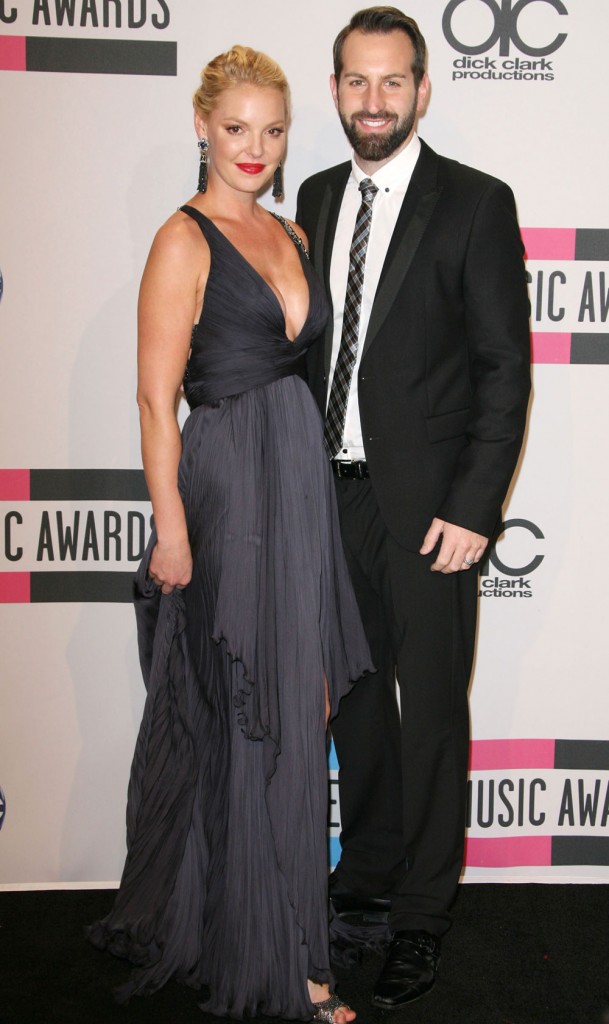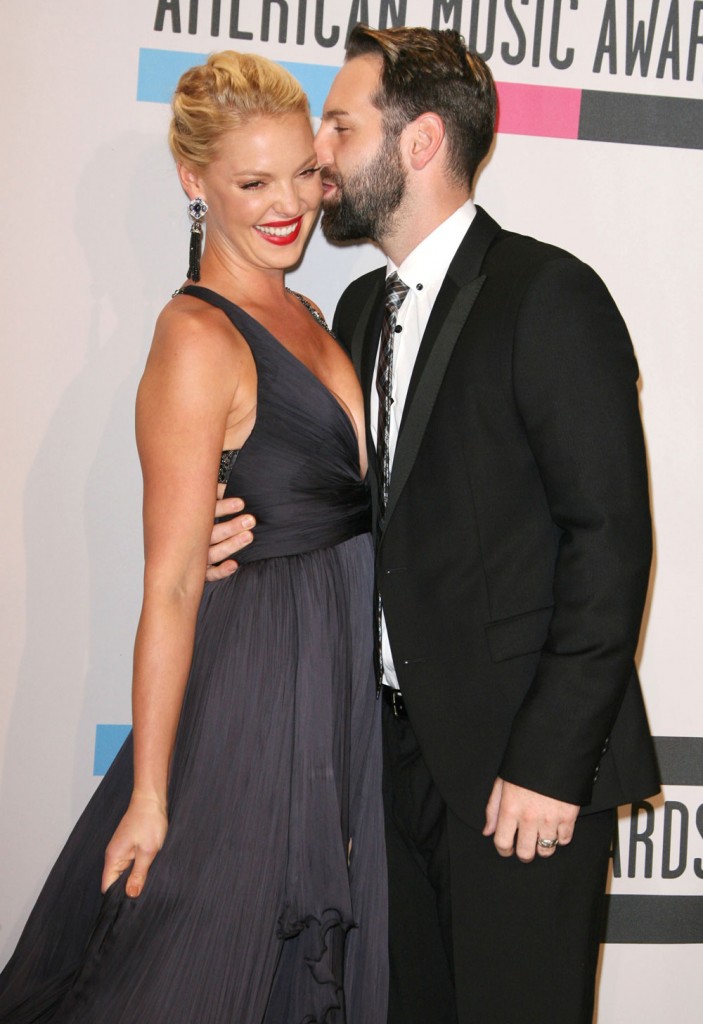 And Nicki Minaj wore an Oscar de La Renta gown with a lace bodice and lime green bubble skirt. It's like she's channeling Lady Gaga with her fashion and Katy Perry with her hair. Minaj took home awards for Favorite Rap/Hip-Hop Artist and Favorite Rap/Hip-Hop Album, for "Pink Friday." I do like her shoes, she picked some nice strappy heels that didn't overwhelm her already overwhelming outfit. For her, this look is pretty decent.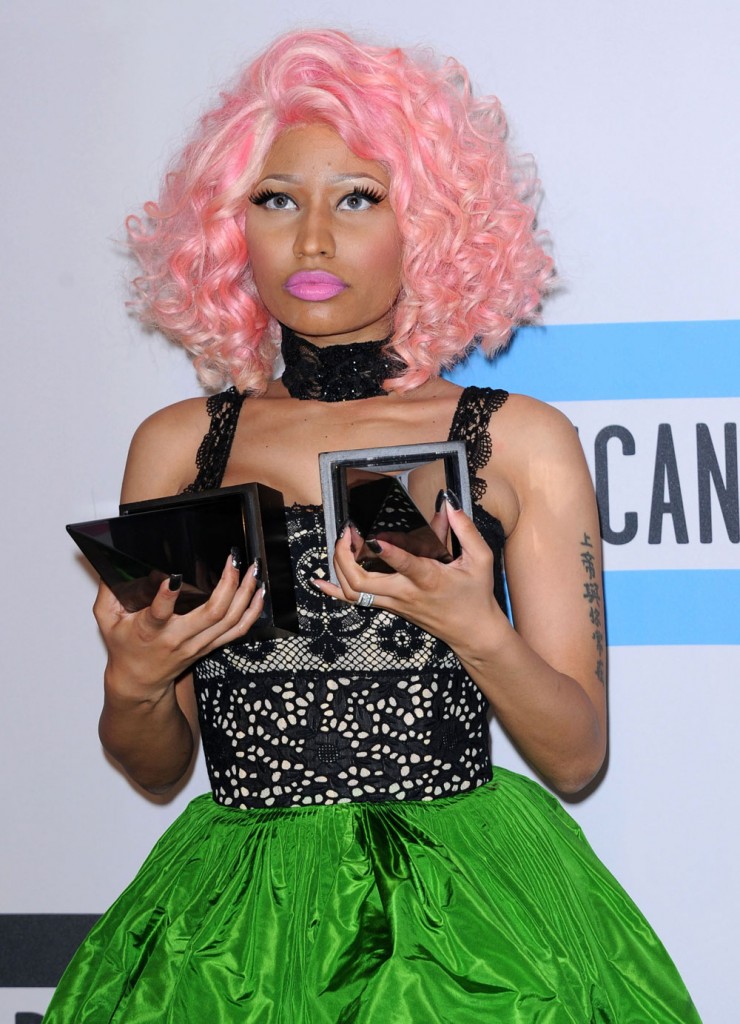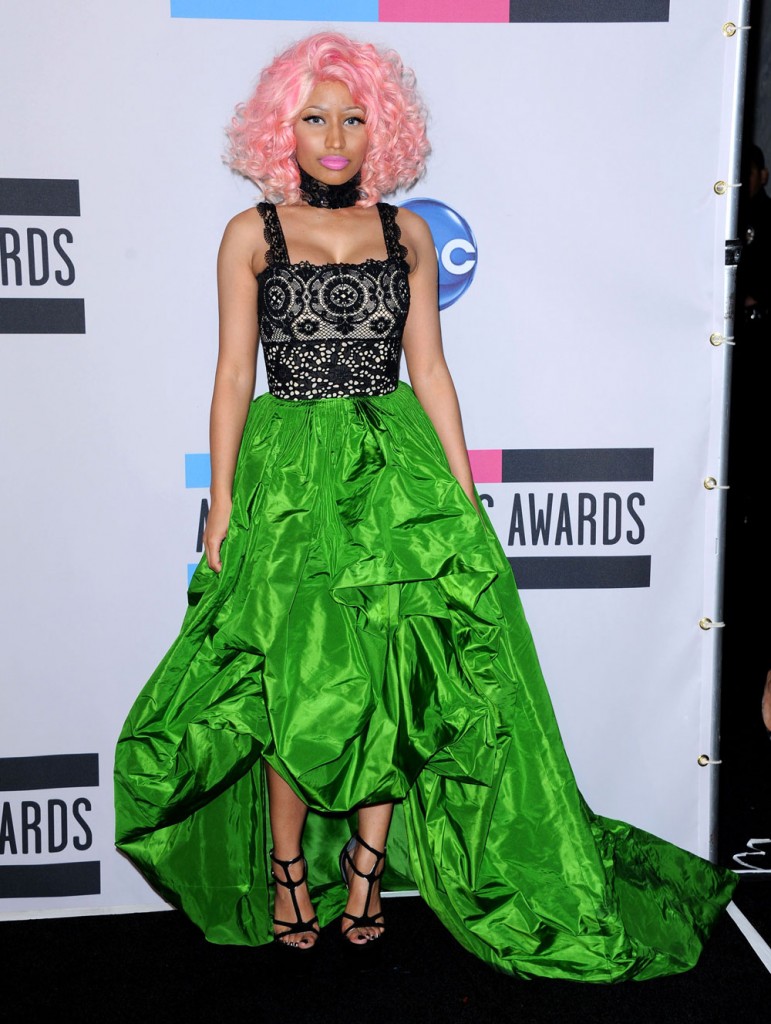 Thanks to JustJared and RedCarpet-Fashion Awards for the designer IDs. Photos are credit: Apega/WENN.com and Juan Rico/Fame Pictures
Posted in
Audrina Patridge
,
Awards Shows
,
Fashion
,
Jenny McCarthy
,
Julie Bowen
,
Katherine Heigl
,
Mary J. Blige
,
Music
,
Nicki Minaj
,
Photos