Britney Spears does two video interviews: somewhat scripted and much improved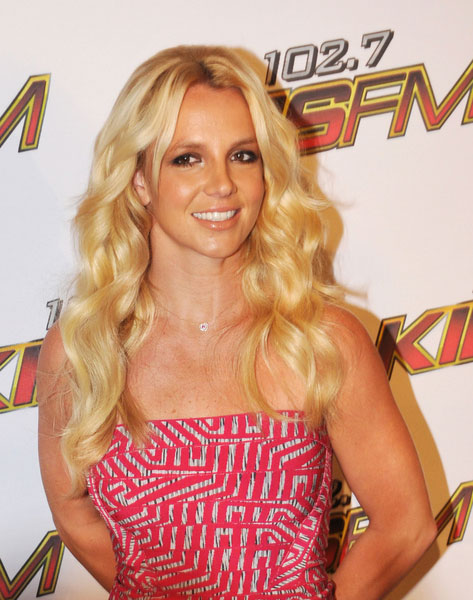 Britney Interview starts at :58 in and goes to 3:30. At 2:45 she puts on a slight British accent that sounds like an accident, remember when she did that constantly?
Britney Spears' new Femme Fatale tour stars this Friday and goes until the end of November with a whopping 54 shows in 53 cities around the world. She gets a six week break at the end of summer before she starts her European tour, which means she'll do about four shows a week when she's in the states. I would say that I doubt she's up for it, but I said that before her Circus Tour in '09 and that went off almost without a hitch. Britney is a money-making machine, and this time around she seems like she's ready for it emotionally. She's still kind of strutting around the stage and lip syncing, but as many of you have pointed out she has a bum knee and might not be capable of the more demanding moves she was known for before she had knee surgery.
Anyway Britney hasn't done any non-pretaped video interviews, as far as I can find, to promote this latest album. She's done some print interviews that sound written by a PR team with Britney-isms added for authenticity. Carson Daly tweeted in late March that Britney's people had some incredibly strict demands on any video interviews. They had to be pre-taped, pre-approved and presumably edited before they could be released.
So here are two new interviews with Britney that were probably scripted and were both pre-taped and likely approved by her people. She still comes across as genuine and as trying, especially in the British interview above. She lapses into a British accent at one point that seems inadvertent but then she puts on the accent again on purpose for effect. She's funny and seems somewhat natural and comfortable. I love what she says about how she tries to make her tour buses and dressing rooms like home by using the same shabby chic style she favors. (I'm not a fan of that style, but it's Britney and if she's into it more power to her.) It's also funny that she says she keeps slim by eating "clean," considering the rumors that her tour has banned hot dogs and cookie dough.
In the Entertainment Tonight interview below she's more "deer in the headlights" but still seems to be trying and to really care about her fans. She gets excited when explaining how pumped she gets to hear the fan response right before she sets foot on stage.
There's something kind of sad and reluctant about Britney in that second interview, but at least she seems like she really enjoys touring and seeing her fans. It's more than I expected from her, and gives me hope that she's doing fine and is ready for this. It's not the first time she's toured and it's worth noting that her last tour went off very well.
Oh – on their website ETOnline is going with the angle that Britney would do a reality competition show, like Christina Aguilera on The Voice, but I think she's just being positive about it and isn't ruling it out.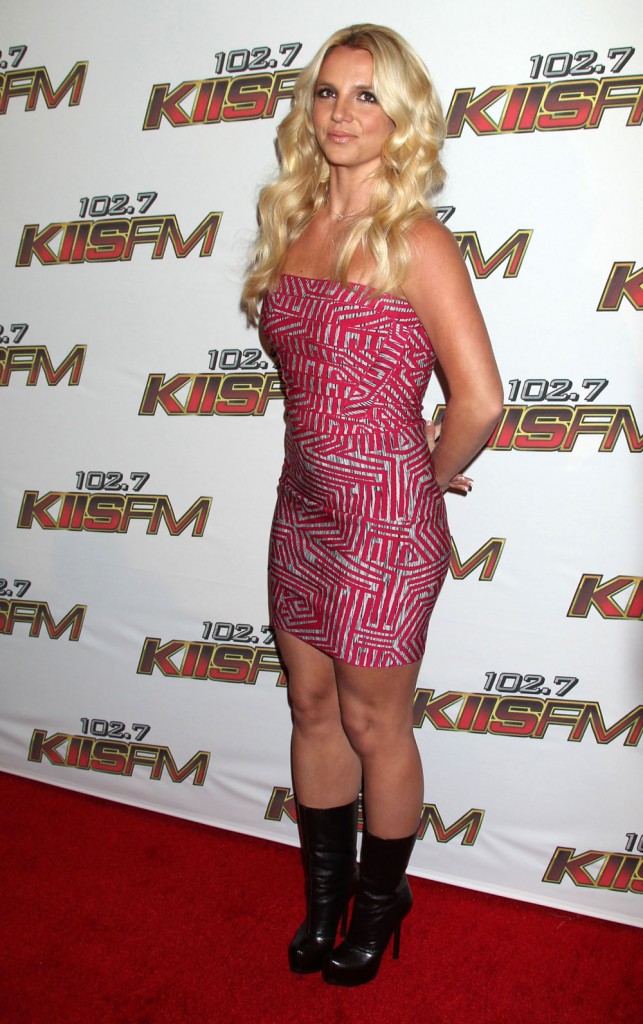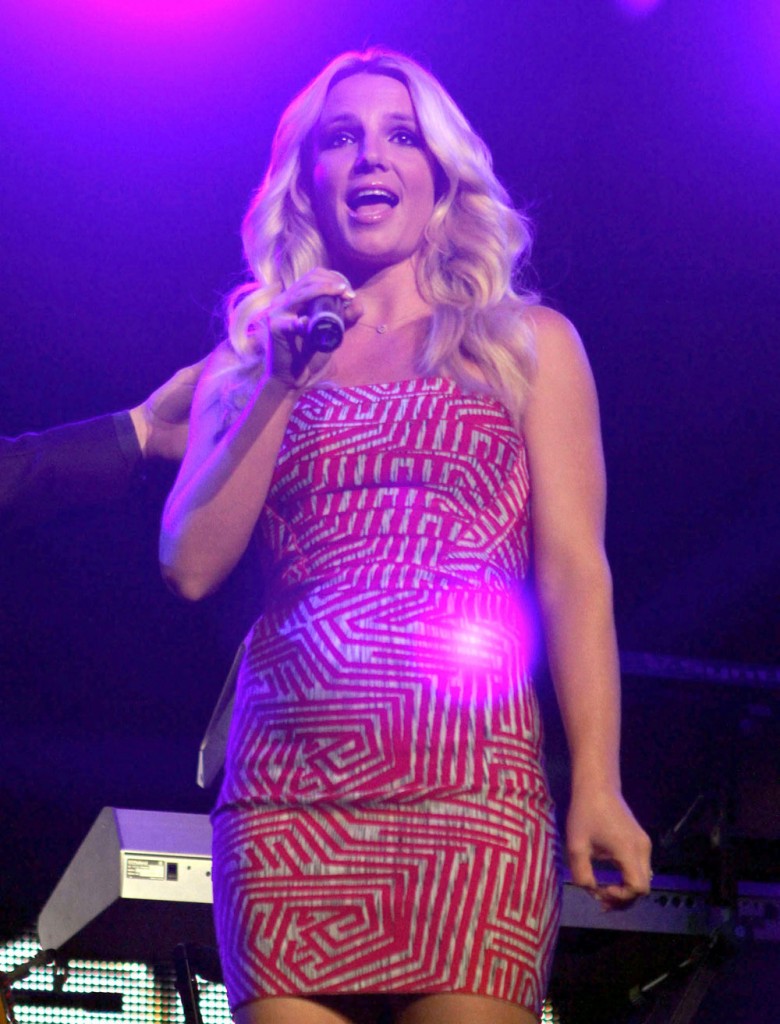 Interviews via ONTD. Photos are from 5/14/11. Credit: PRPhotos and WENN.com
Posted in
Britney Spears
,
Careers
,
Music