Josh Duggar on family planning: "We have no control over that. God has the control"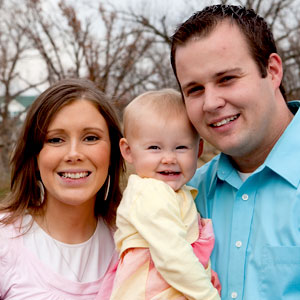 Yesterday we heard that Josh Duggar, 23, the oldest son of the prolific famous Duggar family, was expecting a son which would be his second child with his wife Anna. Josh has 18 brothers and sisters and co-stars on the Duggar's reality show on TLC, 19 Kids and County. The big premiere for season five of show aired last night and centered around Josh and Anna finding out that they were expecting a baby boy. The news was delivered to Josh, Anna and all of the Duggar family via skywriting, no kidding, after they asked their doctor to tell Josh's mom and keep it a secret until they could use it to promote the show.
In an interview with E!, Josh answers the question many of you have been wondering about – just how many kids does he plan on having with his wife? He sort-of says that's not up to him at all, but he does acknowledge that there are things he can do to prevent pregnancy. He also has some thoughtful things to say about how expensive and difficult large families can be, but it sounds like he wants one anyway.
So what happens after the arrival of baby boy Duggar? Will he be the second child of many to come, or will Anna and Josh stop once they have "one of each"? If nothing else, having kids gets pretty darn expensive!

According to Josh, "'We've decided we're going to have 25.' I always say that jokingly, but there's a lot that goes into a family, and a lot of hard work, and that point often gets overlooked, especially with the harshness the economy is going through now. [The cost of children] is something we think about, but it's often a sacrifice to be able to raise a child and do it well, whether you have one sacrifice or 19. It's really not about the number of children you have, but how well are you doing with the children that God has given you. We're just focusing on Mackenzie right now and this little boy that God has given us. We're really just going to take it one at a time. I don't think you can say we're going to set out and say we're going to have five kids or four or three. We have no control over that. God has the control. Obviously, we can do things to prevent that, but I'm glad my parents didn't just settle to have three or four children. There are definitely a lot of advantages to trusting [in God]. Anna's glad that her parents didn't stop at four, because she was number five."

But isn't there a limit to how many ways you can realistically slice up the family pie? Josh responds that, "I would look at it from the other side: There's always room for one more. There are arguments on both sides, and obviously we hear them all, and everybody has their own opinion, and that's something we have to realize every day as well. We've been doing this in the public eye for a long time, and you get a lot of scrutiny and a lot of negative comments, but we also hear a lot of positive comments. I think any one of my siblings could attest to the fact that you could say what you want to in a general worldview, but when it comes down the individual child, there's not any one of my siblings that I wouldn't want to have in my life. Each person has to make that decision for themselves, but right now we're in the state where we've got a little one that's under our feet and a little one that's on the way, but we're just enjoying the time and the precious moments that we have at this time, and taking each moment as it comes to us."
[From E! Online]
Under the Duggar evangelical Christian "Quiverfull" belief system parents are supposed to have as many kids as God "wants them to" and not try and prevent pregnancy at all. In Quiverfull, free will doesn't exist when it comes to fertility.
While my first impression might be that Josh is saying he's letting God give them as many kids as He/She sees fit, he also seems to acknowledge that it's complicated and that it's important to raise children well and focus on the ones you have. It's hard to tell whether he's saying that God controls free will when it comes to fertility or simply that there's no way to control and predict fertility when you want to have children.
I hope for Josh and Anna's sake they make their own choices and realize at some point that they're not obligated to have children indiscriminately until Anna is no longer physically able. Josh, Anna and the rest of the Duggars may seem like a huge happy family but that doesn't mean they're typical for a Quiverfull family. Many women in the Quiverfull movement lead incredibly difficult lives of poverty and there's a movement to help them escape and recover from years of oppressive patriarchy and child rearing.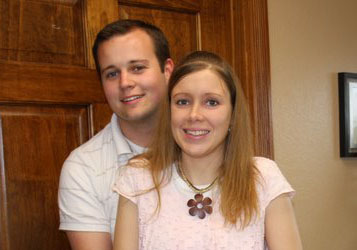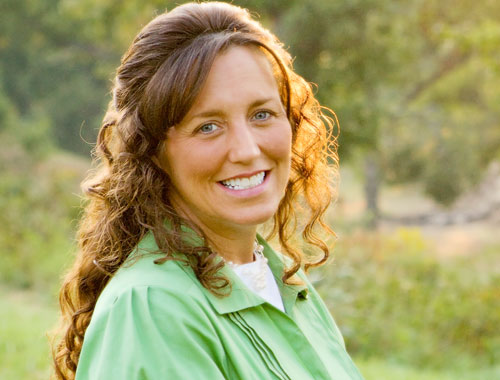 Posted in
Duggar Family
,
Photos
,
Religion