Michael C. Hall & Jennifer Carpenter might be back together, sort of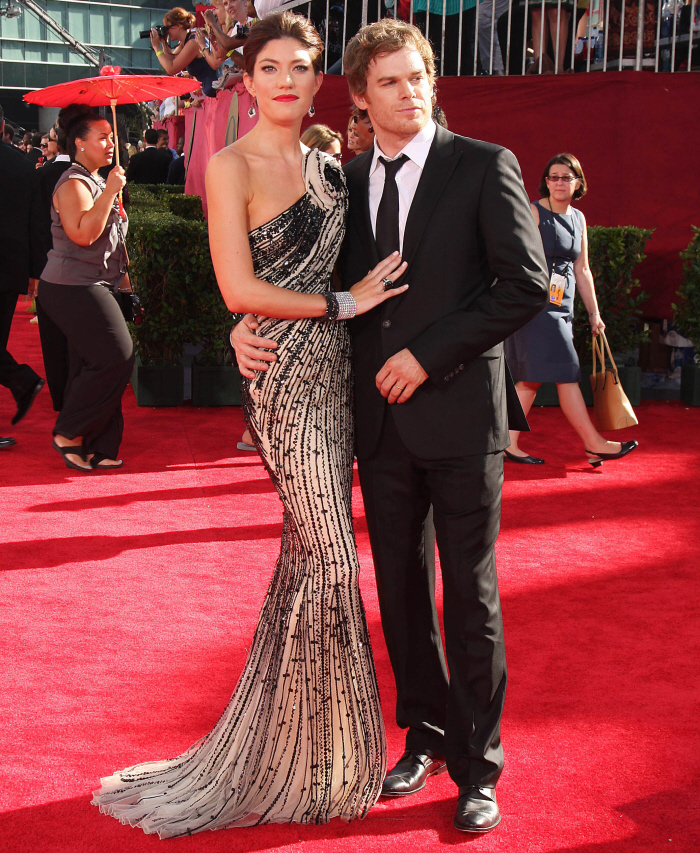 Last week, a handful of blogs got access to new photos of ex-spouses Michael C. Hall and Jennifer Carpenter looking especially chummy and affectionate together in LA. It's not like they were at work – they apparently just went out to eat together, not caring if they were photographed. It warmed my heart a little bit, mostly because I actually liked both of them, and their divorce had made me think that Hall was rather skeevy. I was also thinking to myself, "Watch out girl." Because Jennifer Carpenter really loved the hell out of Michael, I believe, and I think she got her heart broken really badly with whatever went down. In any case, Us Weekly's print edition has this little blurb about what's going on with them these days, and it seems like Michael might still be a d-bag.
Exes Jennifer Carpenter and Michael C. Hall seemed very friendly February 8, snuggling as they watched the sunset in LA's Venice Beach. The Dexter costars were affectionate during a January 18 coffee date and hung out at Amanda Seyfried's December birthday bash (just days after their divorce was finalized!).

So what's up with their relationship staus? In a word: complicated.

Carpenter recently split with a new beau "and is desperate to get back with Michael," says an insider.

"Their friends think they're sleeping together. But he's not into commitment."
[From Us Weekly, print edition]
"…But he's not into commitment"???? He's been married twice!!! Why get gun-shy now? Besides that, their divorce JUST became final. It's not like Jennifer is begging for another ring (hopefully she's not). Maybe she just loves him and wants to be a part of him life? The big douchenozzle. I can't believe he'd play Deb like that.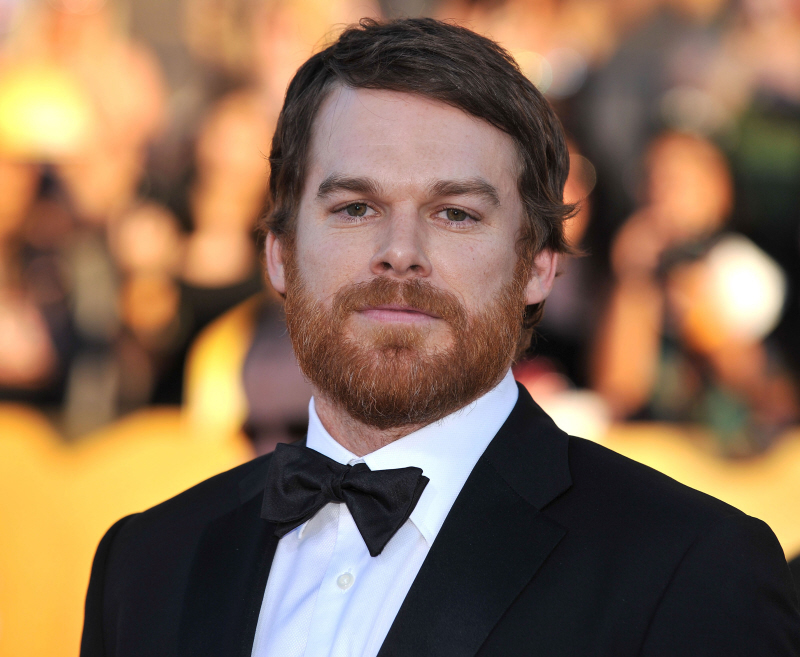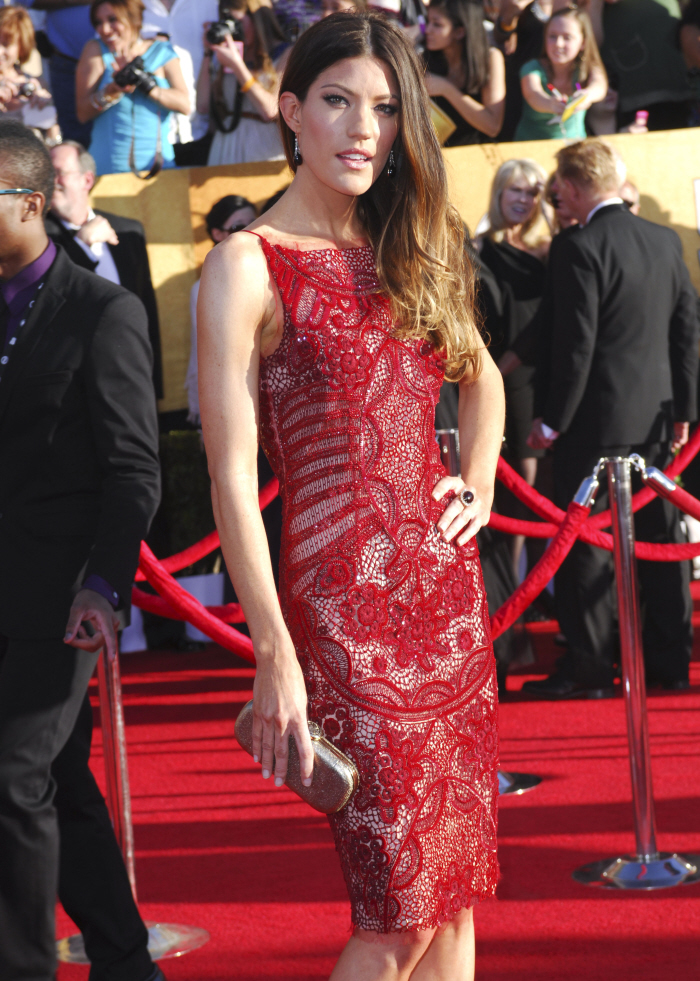 Photos courtesy of WENN.

Posted in
Jennifer Carpenter
,
Michael C Hall