Tila Tequila attacked on stage during concert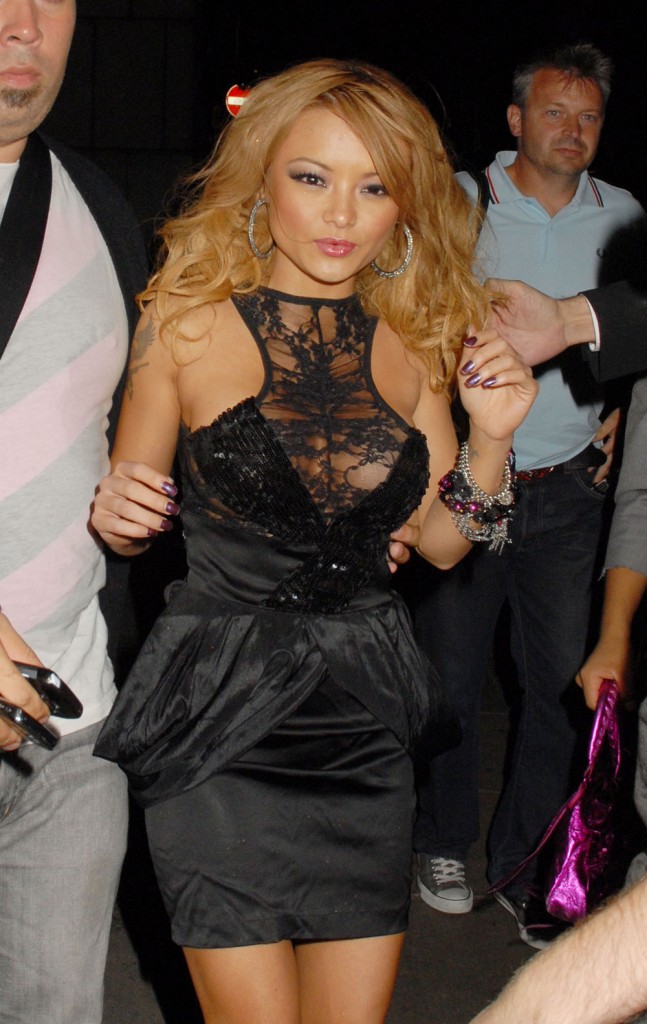 Tila Tequila was pelted with bottles, rocks and feces while performing at a gathering of the Juggalos, or Insane Clown Posse fans, in Hardin County, Illinois. Somehow Tila was singing or rapping I guess you would call it, and was targeted by the crowd. TMZ has video (audio is NSFW) that seems to support her claims about how she was injured. You can see bottles and stuff flying nonstop toward the stage. She also shared photos of her injuries to TMZ. This isn't the first time Tila has shown bruises of injuries, but her last story didn't have as much evidence behind it as this one does. I'm sorry to put it that way, but given this girl's history my first instinct is to doubt her. Sadly she seems to be telling the truth. TMZ even has the county sheriff backing her up. It was a rough situation that went overboard and could have resulted in much more serious injuries.
Here's Tila's statement to TMZ:
According to Tila, she took the stage at the Gathering of the Juggalos in Illinois — a concert featuring such acts as Insane Clown Posse and Kottonmouth Kings.

Tila gave TMZ a very detailed account of what happened, saying: "I went onstage and immediately, before I even got on stage, DUDES were throwing HUGE STONE ROCKS in my face, beer bottles that slit my eye open, almost burnt my hair on fire cuz they threw fire crackers on stage, and they even took the sh*t out of the port-0-potty and threw sh*t and piss at me when I was onstage."

She went on to say: "These people were trying to kill me. So then after the last blow to my head with the firecracker they threw at me exploded, my bodygaurd and the other security grabbed me and ran as fast as they could to the shitty trailor. Since their security SUCKS, the 2 thousand people ran after us, trying to kill me. They almost got me so they finally reach the trailor, blood all over myself, cant stop bleeding, then all of a sudden, all 2 thousand people surround the trailor and busts the windows!!! Even the guys INSIDE with me were shaking! Their hands were shaking cuz they were so scared! So 3 guys inside the trailor had to grab a table and push it over the broken windows and grabbed all the chairs they could find so hold the people from outside back. It was scary as hell!"
[From TMZ]
I feel for Tila if it all went down like that and she feared for her life. As hard as it is, I'm going to try and tone down the snark in this story because no one deserves that. Will this convince her to shelve the music career that no one was paying attention to anyway?
Meanwhile Tila swears that she's not going to do porn as has been rumored and claims that she got the money for her Lamborghini from her media career. Radar Online has very specific details about the film, allegedly shot by Vivid, including the names of her female co-stars. Radar quotes a source who says "Tila has false hopes for the success of the film. She wasn't paid anywhere near what Vivid paid Kendra Wilkinson for her tape." I would bet that she's moving forward with that, which sounds like a much safer career move for her.
Tila is shown out on 7/20 and 7/21/10. Credit: WENN.com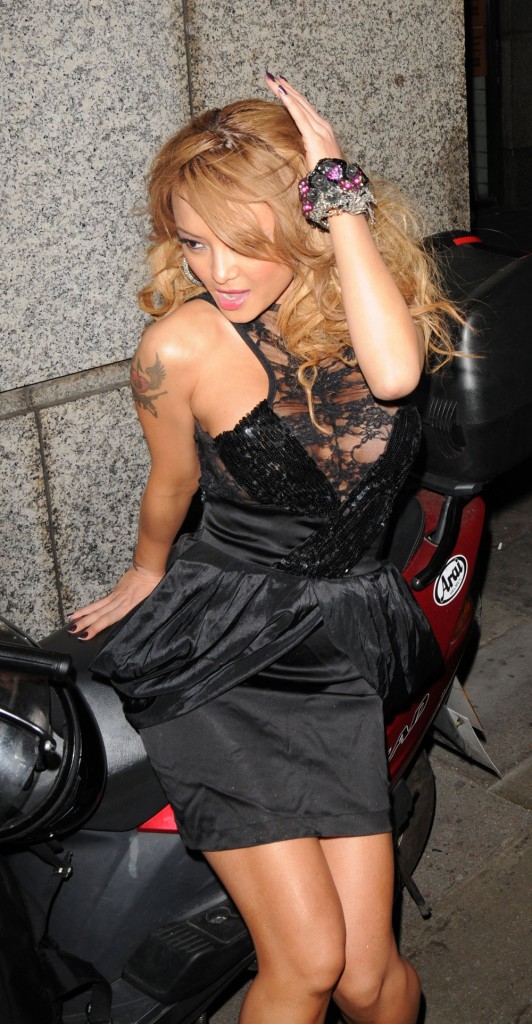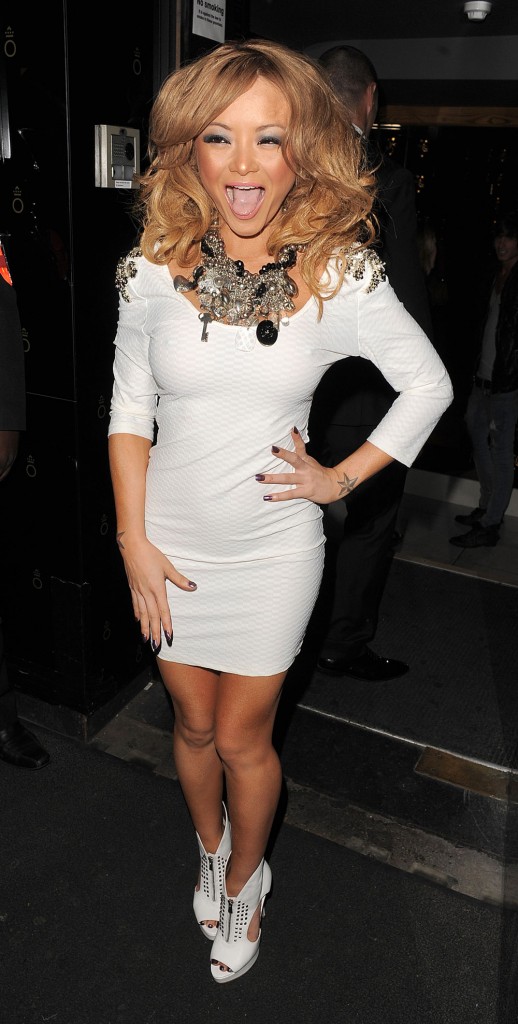 Posted in
Tila Tequila