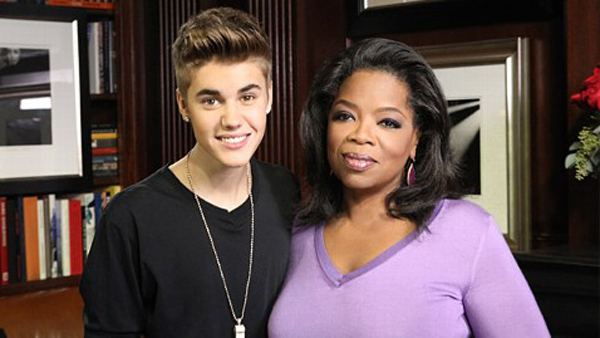 Poor Oprah. I mean, she did this to herself. After ending her long-running syndicated talk show, she could have retired young and enjoyed a very long life counting her millions and enjoying fruity, umbrella-topped drinks on some random private beach. Instead, O's massive ego forged ahead with an ill-advised network that has been flailing for over a year now and has been fraught with bitchfights with Rosie O'Donnell and has culminated in Oprah's loss of executive control. Never mind that, at some point in the interim, Oprah had actually begged John Travolta and Tom Cruise to do reality shows for the network. How awful.
Now Oprah is still floundering with her "Next Chapter" show which has turned into a desperate grab for ratings. Remember when Oprah used to actually interview interesting people who were perfectly happy to travel to Chicago to be on her show? Well now Oprah is the one doing most of the legwork to various celebrities including the time she flew to Barbados to chat with Rihanna, and now she's pulling out the big guns by sitting down with love monkey Justin Bieber for an interview. Like, she really needs those Beliebers to tune in, right? Oprah even told Biebs that she was her "biggest interview since 1993." Man, Lady Gaga is going to be pissed about that one. Here are some excerpts from the Bieber interview, which was conducted in October before the big Selena Gomez breakup: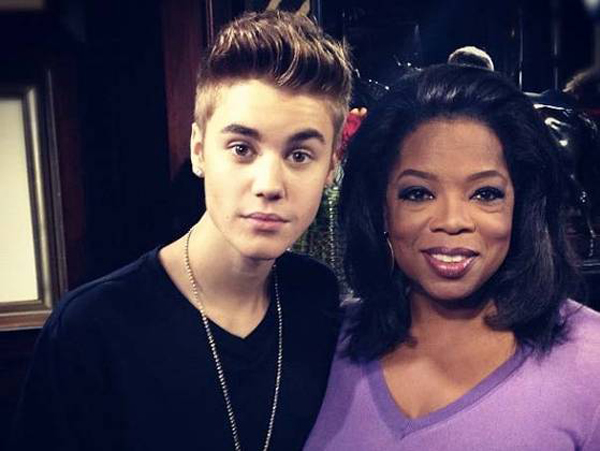 It's not easy being at the top: "I really don't have a lot of friends. I have three close friends. I get lonely sometimes, yeah. You just feel sometimes like you need someone to be there with you —that can be lonely. I get days where I'm just down and gloomy, just because I'm human. Some days you just feel what you've gone through…"

On transitioning to adult musician: "I think this is the time where people are going to be like, 'OK, he has it,' or 'OK, he doesn't.' I just want people to see me and not just hate on me because other people hate on me."

He gets compared to Michael Jackson: "I see myself looking up to his [Michael Jackson's] career, how hard he worked as an entertainer, but also I want to be remembered for being myself. Someone seeing a dance move and saying oh yeah, that's Justin Bieber. With his videos, with his performances, you felt his emotion."

The trade-offs of fame: "It's definitely not normal and there's so many sacrifices that I've had to do, but at the end of the day, I've been able to do so much."

Why he loves Selena Gomez: "I am all about genuine people, and I feel like she's just one of the most genuine people. She just has a good heart. And I can talk to her about anything. I never make her separate from me because I don't ever want her to feel like I'm ashamed with her. If we getaway, we're getting away together, at least."

On those Selena death threats: "People are mean and people say mean things. But at the end of the day, I still have to be happy. I can't be single my whole life."

His real celebrity crush: "Beyonce. She's amazing to me."
Justin's been on a bit of a tirade against his "haters" lately, and I can see why he might be frustrated that everyone either loves or intensely dislikes him. There's really no middle ground when it comes to the Biebs. He sort of doesn't get why people don't like him though. It's not because he makes really insufferable music (which he does), but I think most people who can't stand Bieber really aren't fans of his attitude. They don't like that he claims to be a total badass when he's really a big brat who regularly endangers lives by speeding through traffic in excess of 100 mph. They don't like his obnoxious gold sneaker line or his weird claims that he's just so manly and "a swaggy adult." If he didn't walk around acting so entitled, Bieber would only be as annoying as the average pop star, which is to say that he'd stil be irritating but not worth freaking out over.
Justin has also responded publicly to the near unanimous disgust at him wearing a pair of overalls and a backwards baseball cap to meet Canadian Prime Minster Stephen Harper. According to Us Weekly, Justin maintains that he was very busy during a meet and greet at a performing venue, and he just didn't have time to change clothes: "[I]f you . . .expect me to have a change of clothes let a loan [sic] a suit at that specific time that's crazy, It wasn't like it was like I was going into his environment we were at a hockey arena. Wow am i ever white trash." Whatever, dude.
Oh, and did you want to watch the full, four-part interview? You're welcome!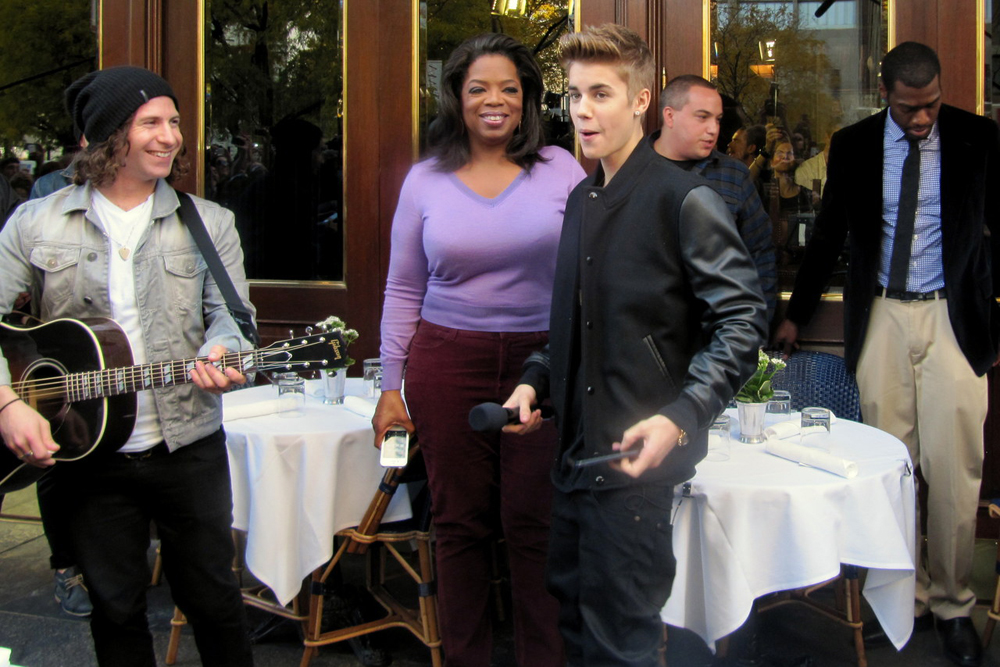 Photos courtesy of OWN