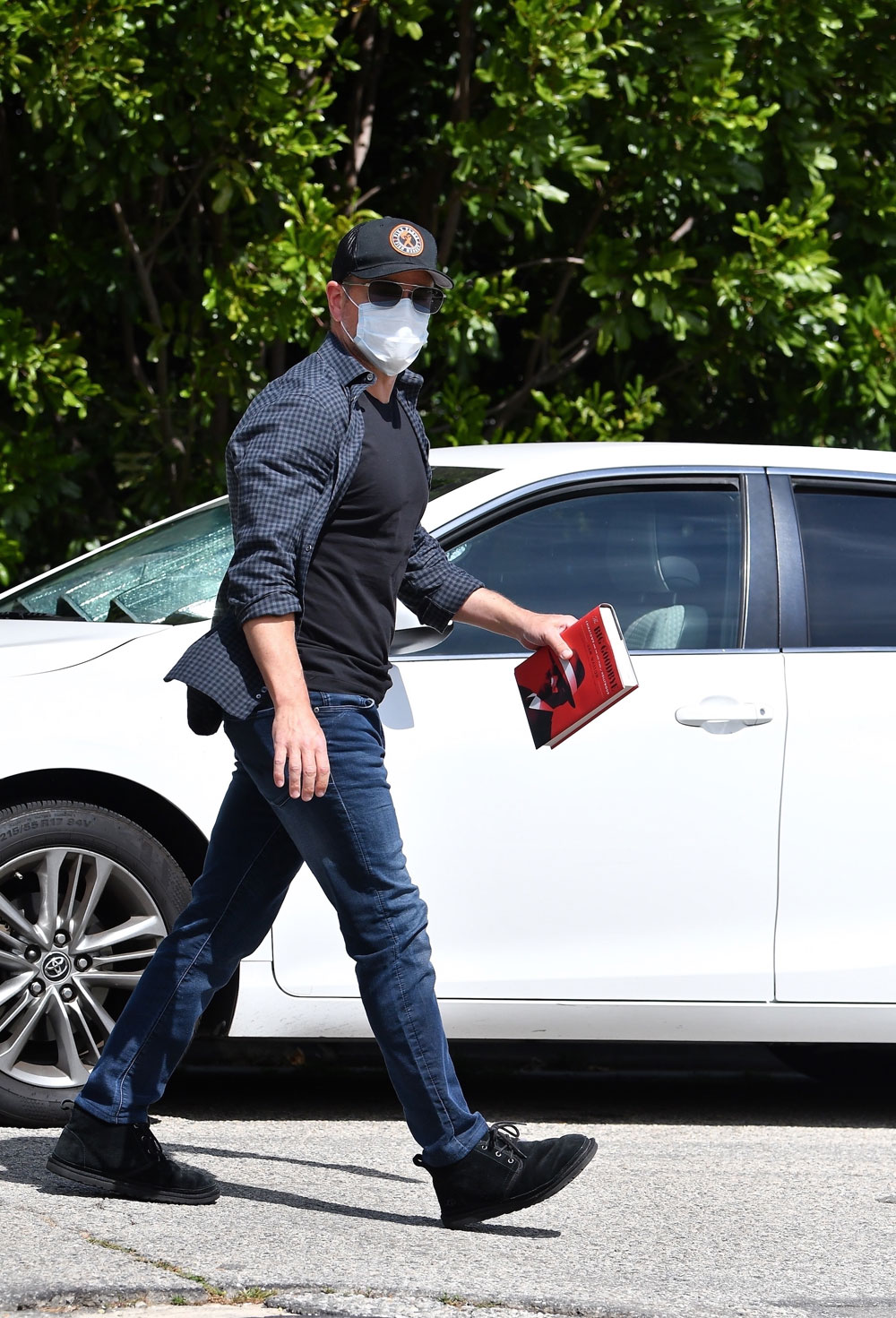 These are photos of Matt Damon headed over to Ben Affleck's house with a copy of a book called The Big Goodbye: Chinatown and the Last Years of Hollywood. It's by Sam Wasson (Fosse, Fifth Avenue, Five A.M.) and how much do you want to bet this was somewhat of a business meeting and that Damon and Affleck are considering optioning that book? It's the story of how Polanski's 1974 classic, Chinatown, was made, and is billed as "one of the greatest movie-world books ever written." Damon knows he's being photographed and he's angling the book so we can see the cover. Of course these two would consider themselves fully qualified to tell that story and of course it will have absolutely no nuance or depth. Remember, they're also working on an historical fiction rape revenge movie. They're the only two bros who can tell these stories!
So Damon is back from Dalkey, Ireland and he's hard at work trying to tell other people's stories from his unique perspective as a white guy from a suburb in Boston. Remember how there were rumors that Damon's wife, Luciana, didn't want him hanging around with Affleck after Affleck was caught with the nanny and separated from Jennifer Garner (who took him back multiple times after that)? We've heard rumors that Luciana and Jennifer don't get along either. The photo agency reported that Damon was with his wife, Luciana, when he visited Affleck, but they didn't have any photos of her. How did that meeting go and how do you think Luciana feels about Ana? I bet she's tolerant as Damon is still working with Affleck, but I also bet she's not happy with this situation at all. I don't mean that Lucy wouldn't like Ana, just that she sees Ben for who he is. For all you can say about Damon, he does seem faithful-ish, at least as far as the press is concerned.
There are new photos of Ben out with Ana on back of his motorcycle. You can see them over on The Daily Mail. I'm wondering if Ana already had that jacket in her closet or if she bought it special to ride with Ben. She would have gotten him a matching one so it's probably not new.
Ben Affleck takes his girlfriend Ana de Armas for a ride on his sleek Harley-Davidson motorcycle https://t.co/lKor0Dd6aB

— Daily Mail Celebrity (@DailyMailCeleb) June 2, 2020
Damon looks good. Do you think he shaved his really bad quarantine facial hair?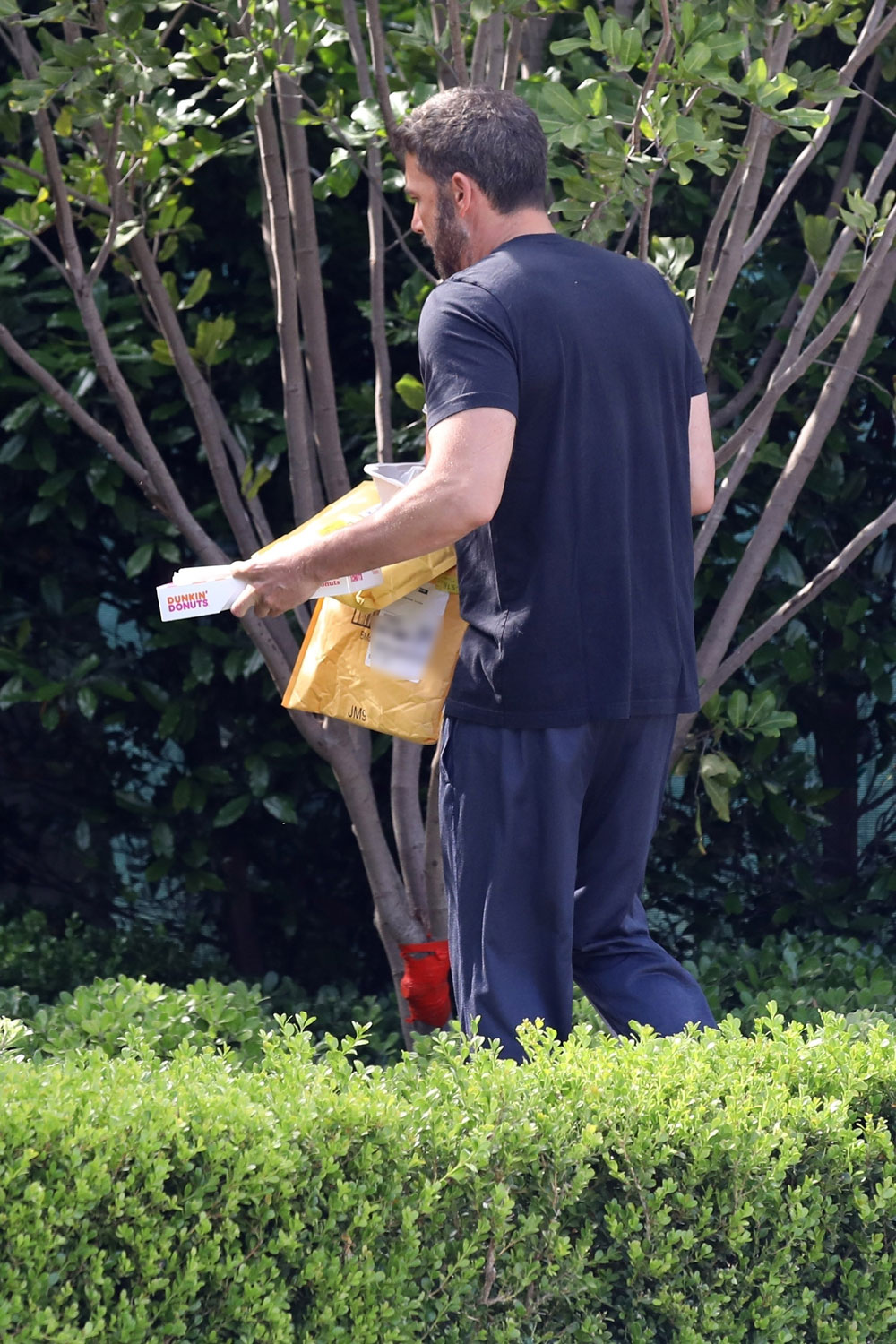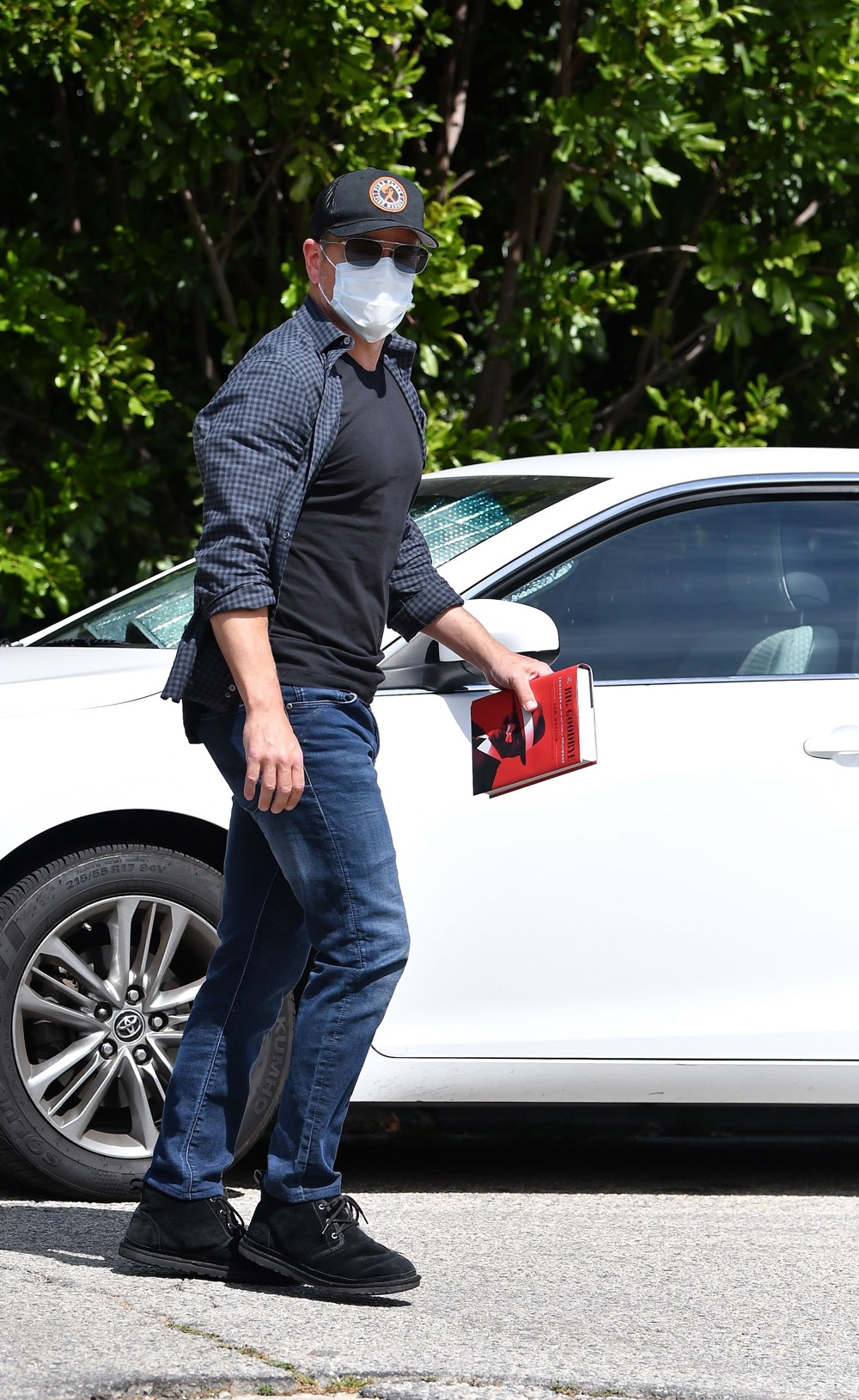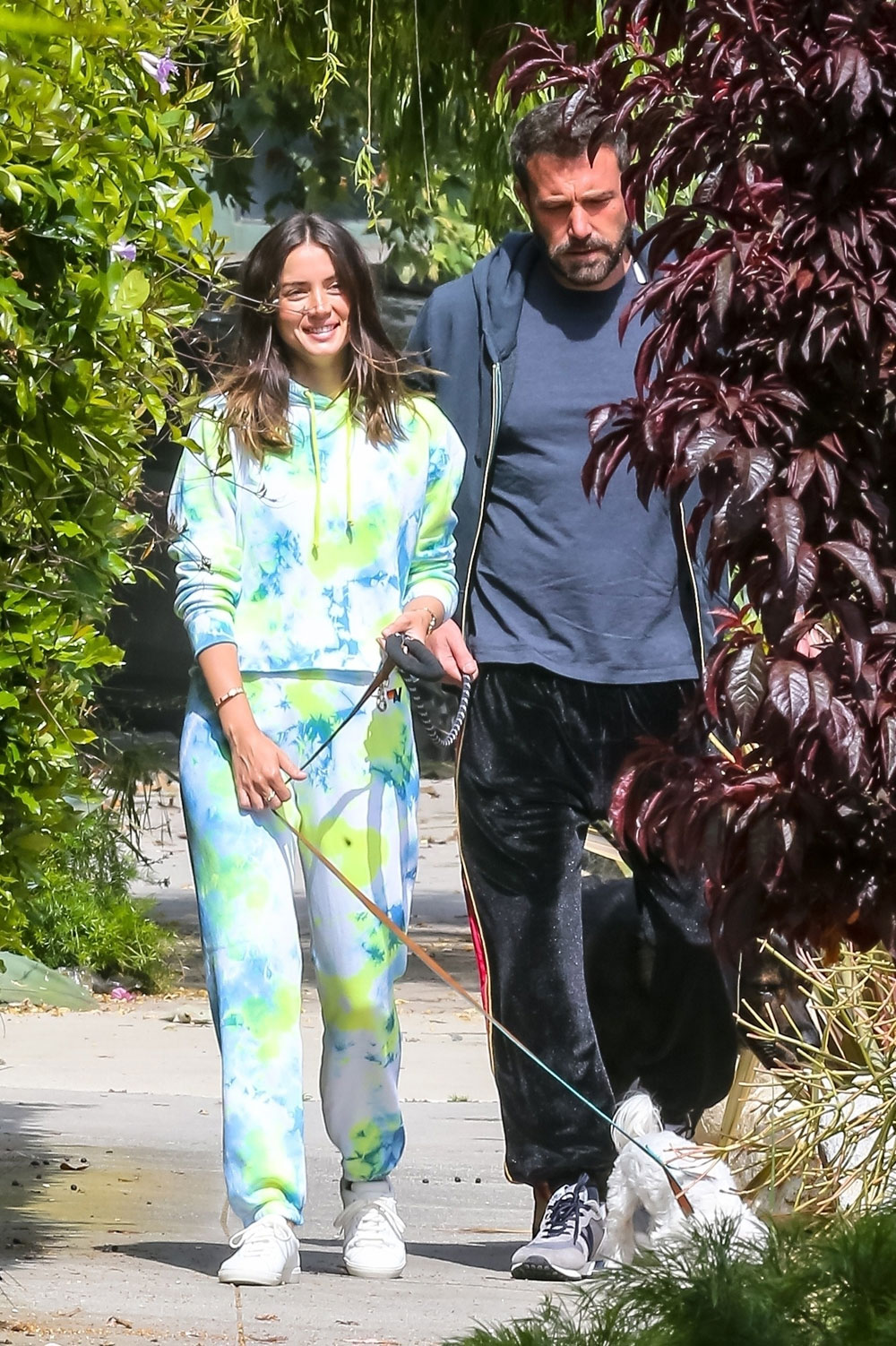 Photos credit: Backgrid