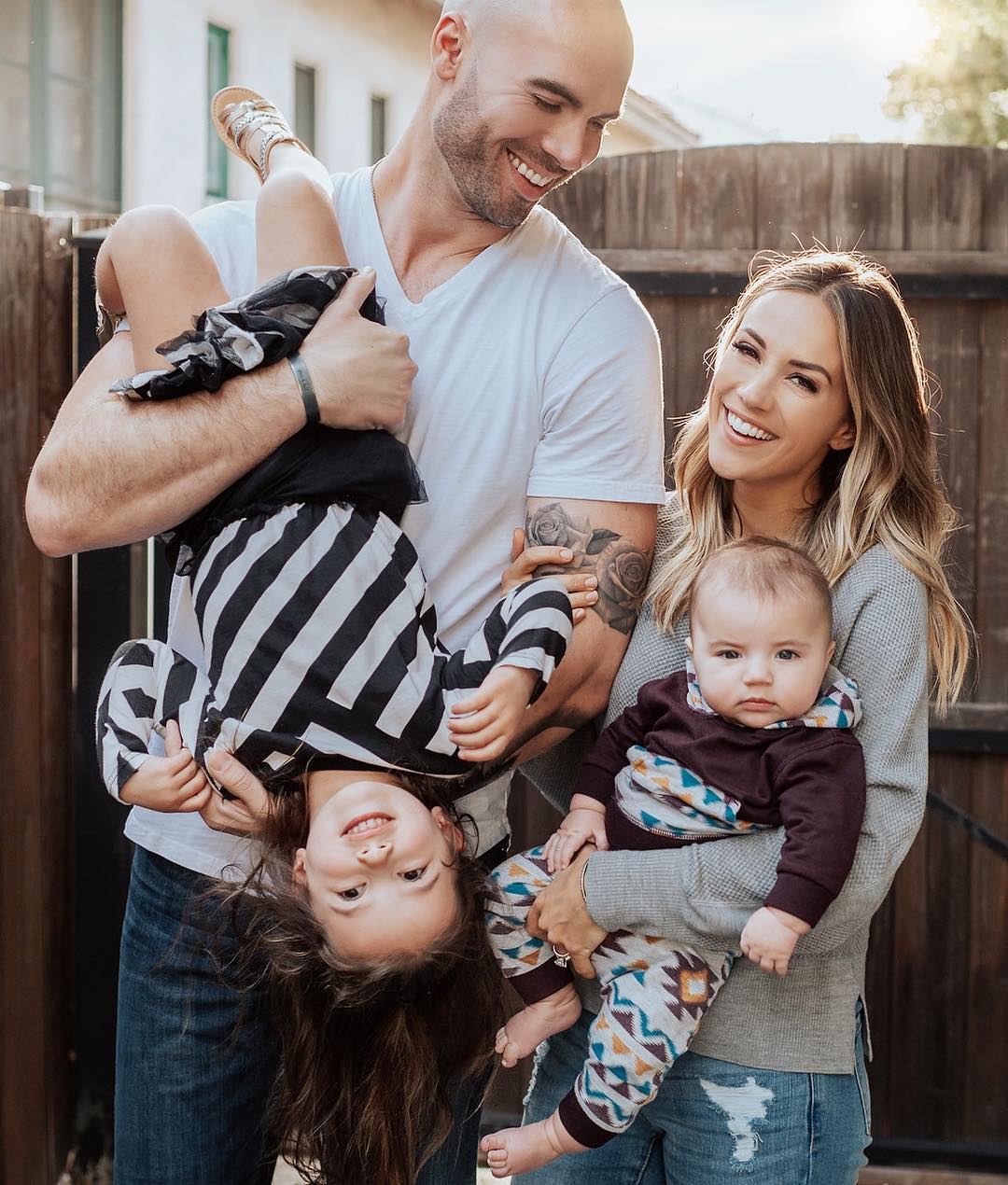 Jana Kramer made a sort-of vague announcement on Instagram that seems to suggest she's divorcing Mike Caussin, finally. If you're not familiar with these people I'm jealous of you and you can catch up by viewing some of the recent stories about them. Their whole brand is built around making their relationship work despite the fact that Mike is the most cheatingest of cheaters. They use psychobabble and therapy speak to try and sound reasonable about this when they talk about it on their podcast. Mike has been in sex rehab at least twice, and during one of his stints there he filed for divorce from Jana. He's cheated on her several times that she knows about, including while they were dating. Every time she's taken him back. They also have two children together, Jolie, 5, and Jace, 2. For some reason it sounds like Jana is done. I'm not going to try and unpack what happened as Mike clearly cheated. She's said that she finds cheating texts on his phone "every time" she looks. Here's US Magazine's writeup on this. They have run a lot of stories on these two and have "confirmed" that Jana has filed for divorce.
It's over. Jana Kramer announced she and husband Mike Caussin have split after six years of marriage.

"'It's time.' As I try to make sense of a reality I never wanted to believe could be possible again, those words have now become a reality," the 37-year-old country singer began on Wednesday, April 21, via Instagram. "I've fought y'all. I've loved hard. I've forgiven. I've put the work in. I've given everything I have, and now I have nothing else to give."

Kramer, who has documented her and Caussin's tumultuous relationship via their podcast, "Whine Down," added that she still "wholeheartedly" believes in "marriage, love, and rebuilding."

She continued: "I just can't fight any longer. It's time to heal. Thank you for all the love, heart, and support, in many ways you have fought on this journey alongside me, and for that I am grateful. I'll always encourage you to continue the good fight, but you can't fight it alone. 💔"

Us Weekly can confirm that the One Tree Hill alum has already filed for divorce.
OK so we know Jana told US that she filed for divorce, but did she really? Because I expect her to take him back yet again. That's been her pattern for years. I know she's been through so much in her life and that she survived a horribly abusive relationship before Mike, but at this point I don't think she can be without Mike or the drama. She built her whole career around it. I hope that she really did file and that she means it this time.
Also I have to mention that these two published a relationship advice book exactly seven months ago.