Paula Patton in GQ: Is she too sexy for a Tom Cruise movie?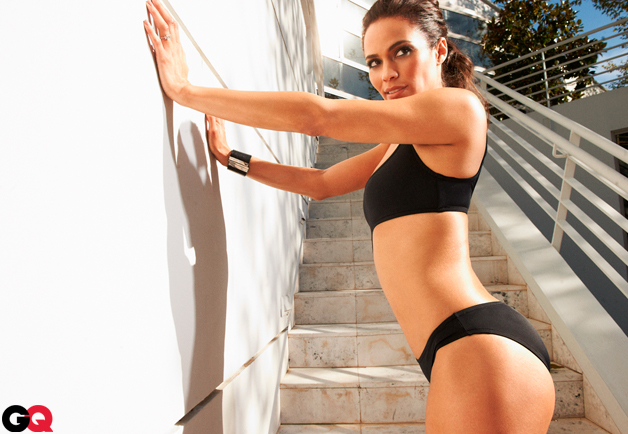 Paula Patton is featured in the January issue of GQ as part of the promotion for Mission: Impossible — Ghost Protocol, and I finally now have an opportunity to say something that's been on my mind for quite some time. I honestly think that Paula is far too alluring to play the romantic love interest (or leading lady) of Tom Cruise. Sure, he's good looking in a very anticeptic, plastic sort of way, but Tom is so not sexy, and he hasn't been for quite some time (and I'm talking about the pre-couch jumping era too). So putting him up onscreen next to a woman with such obvious sensual allure is almost comical. Really: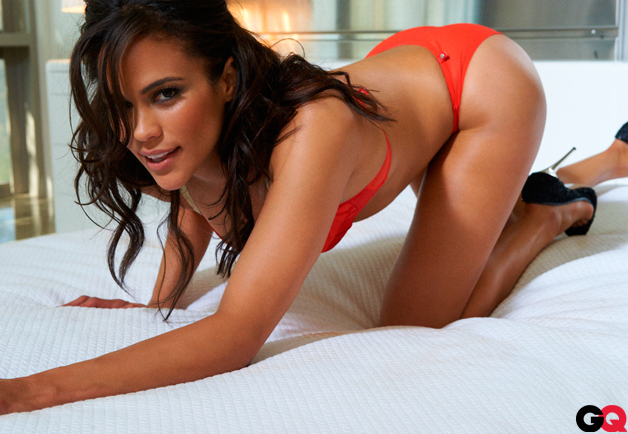 On Her MI4 Role: Paula joins Tom Cruise's gang as a sexy lady-spy-as if there were any other kind—who vamps it up and gets dirty in equal measure, per the international lady-spy handbook Vamping It Up and Getting Dirty in Equal Measure: A Primer. "I was doing physical stunts," says Patton excitedly, "feet in the mud, fingernails full of dirt, shooting and fighting for my life."

On Her Husband: Sadly for you, she is married to singer Robin Thicke-son of Growing Pains patriarch and proud Canadian Alan. Somehow she has figured out how to bridge the vast cultural divide between her and her in-laws: Canadians are a lot like us, actually," Patton jokes. "I've figured out how to blend in." Spoken like a true lady-spy.
[From GQ]
There's really not much of an interview available as of yet, but the photoshoot is just phenomenal and makes me giggle at how inadequate Tom must feel next to Paula. Don't get me wrong — I know that she signed onto MI4 because it's a great opportunity to get the kind of exposure that the Tom Cruise circus would necessarily promise. Still, most of his recent leading ladies have been somewhat lacking in the sex appeal department — his last cinematic love interest was Cameron Diaz, who is pretty (I guess) in her own unusual way but certainly not a knockout like Paula.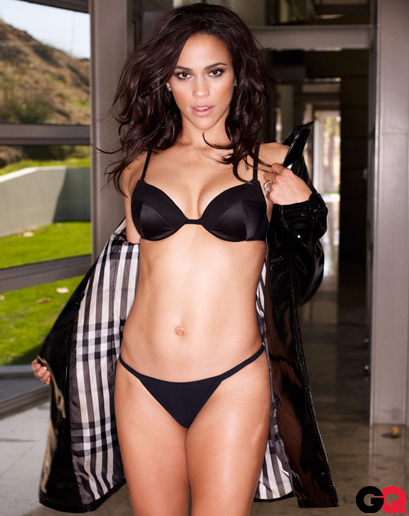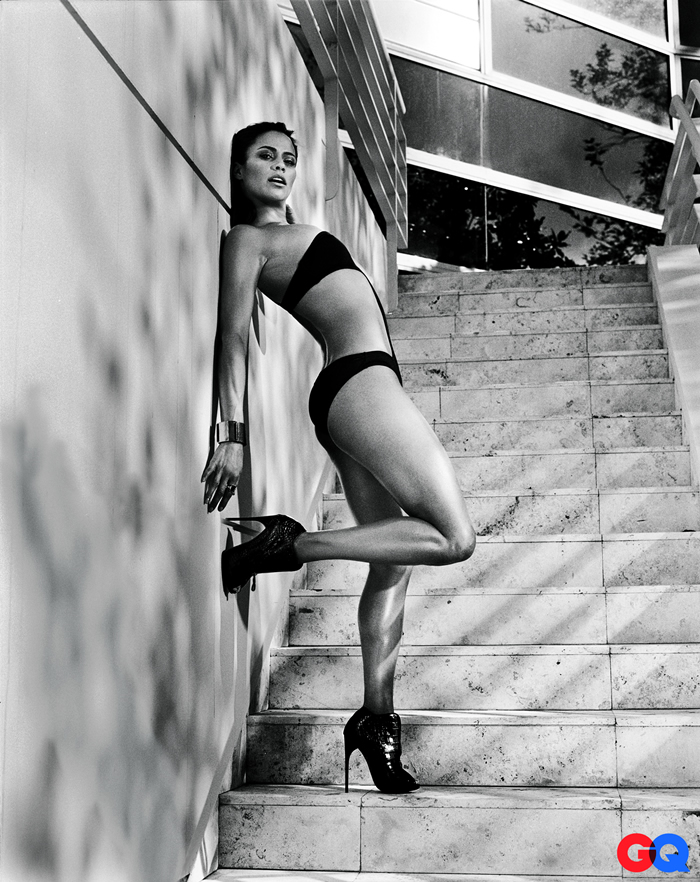 To provide a point of reference, here's Paula with Tom in a still from MI4. Awkward, much?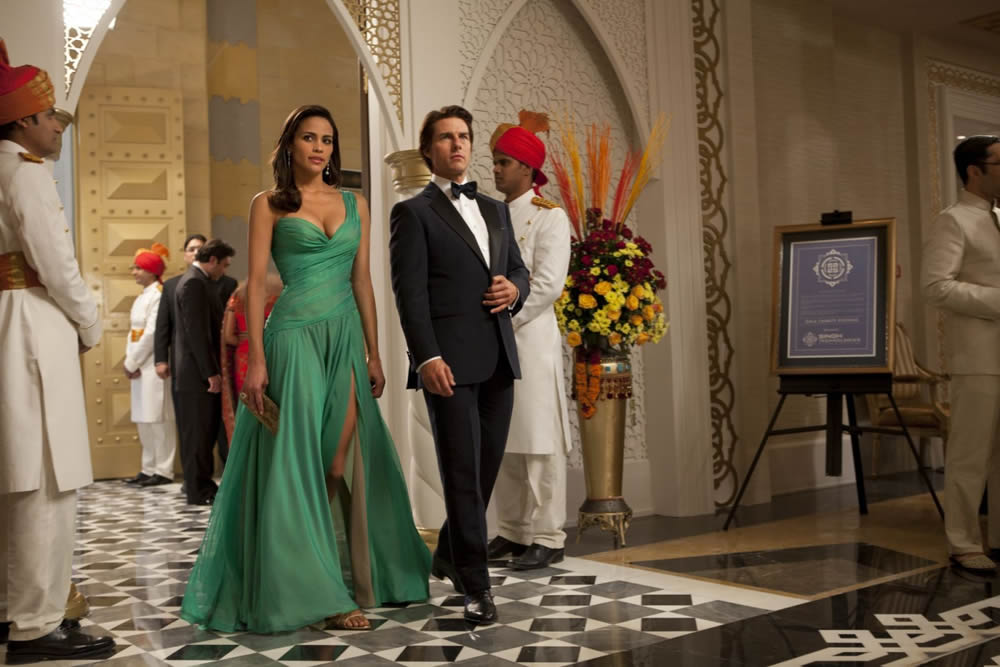 In addition, I'm also rather conflicted over Paula's strange fashion choices for the MI4 international red carpet tour. Here she is in a not-so-bad Georgio Armani dress in Dubai: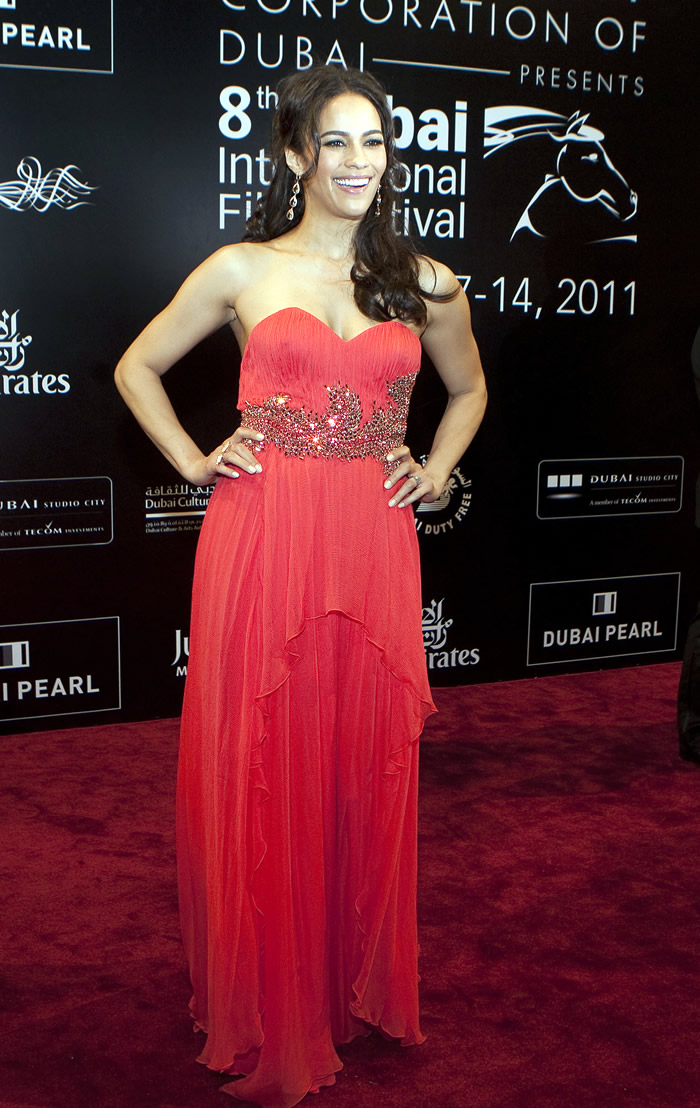 Also just okay was Paula's Naeem Khan minidress in London: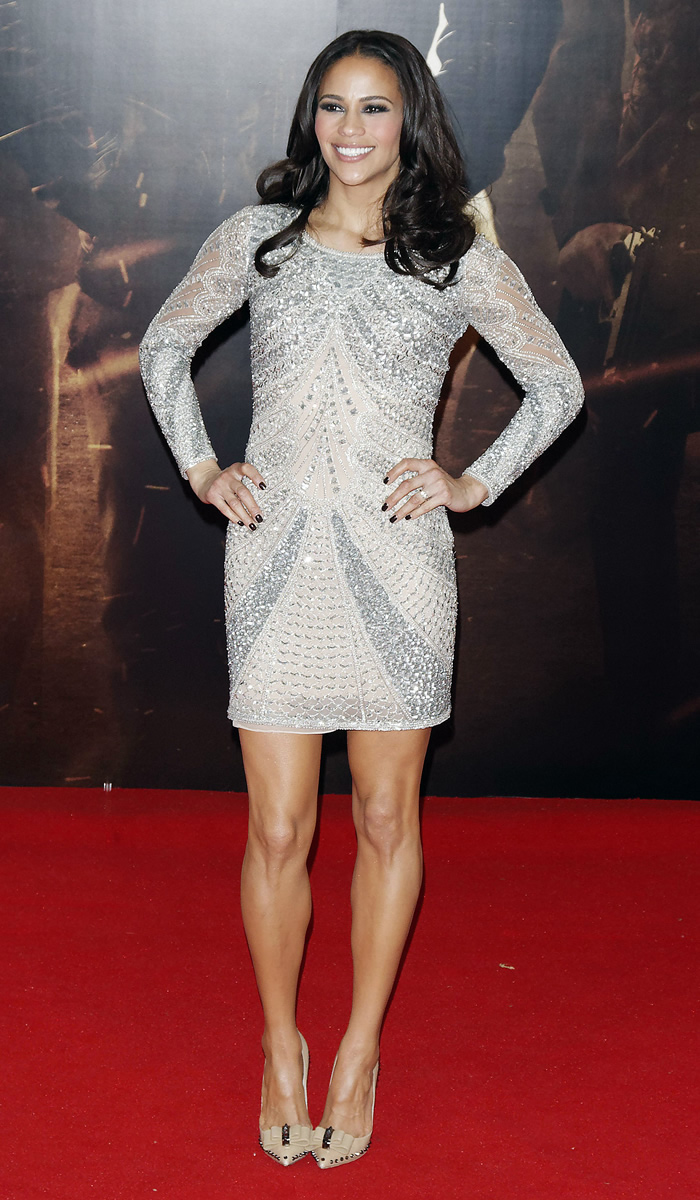 Things took a turn for the worse with this Kardashian-esque Dolce & Gabbana dress in Madrid: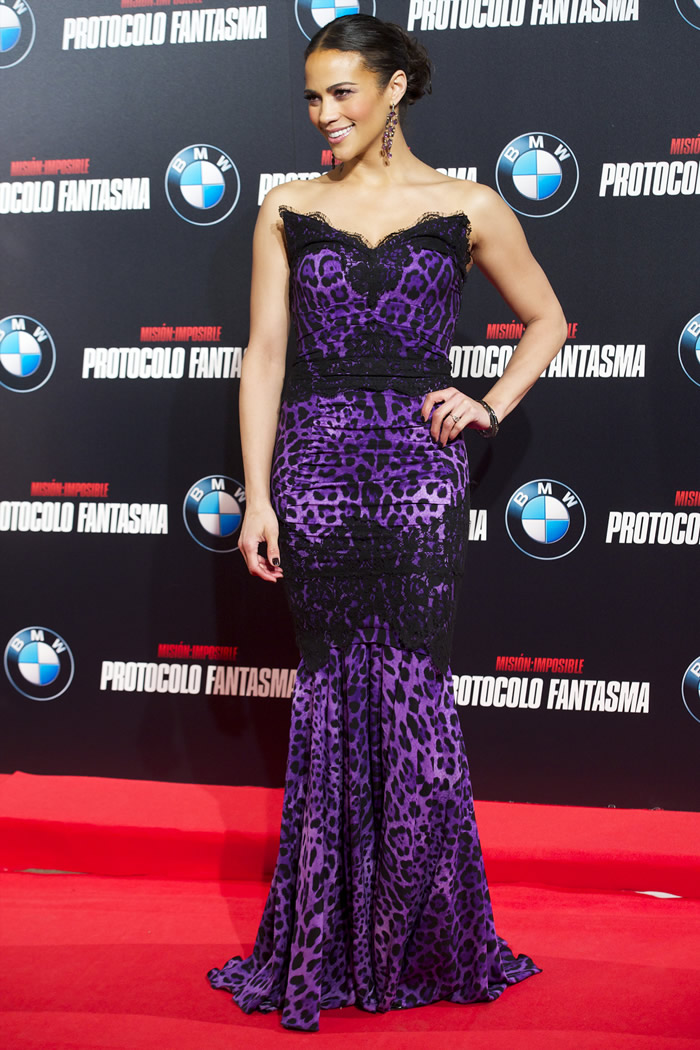 And here's Paula wearing Dolce & Gabbana once more at the Rio premiere. This terrible tent dress does nothing for her figure: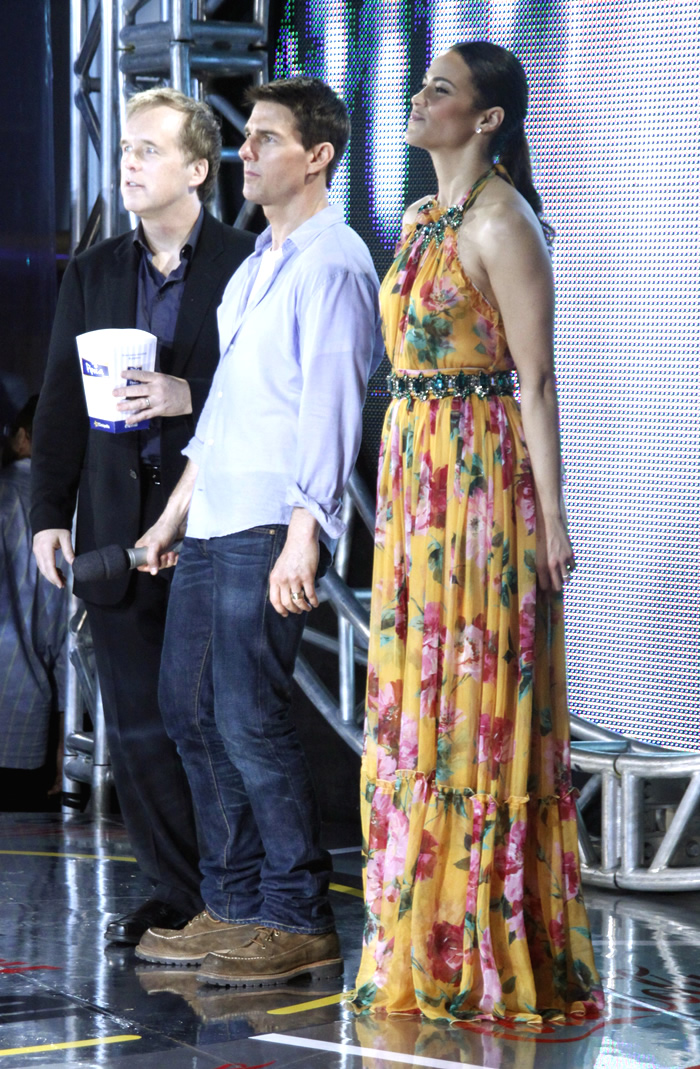 Photos courtesy of GQ, Fame, WENN & AllMoviePhoto
Written by Bedhead

Posted in Fashion, Paula Patton, Tom Cruise

- Mariah Carey lip synced on American Idol [CDAN]
- Colin Firth is looking good [Lainey Gossip]
- Internet celebrity charged with murder! [D-Listed]
- What is Paz Vega wearing? [Go Fug Yourself]
- New bachelors on The Bachelorette [Reality Tea]
- Goodbye to The Office [Pajiba]
- Bachelor Sean's fiance cheats on him [Evil Beet]
- Britney Spears out with her man [Popsugar]
- Nina Dobrev works it [Popoholic]
- Cindy Crawford needs to lay off the 'tox [Celebslam]
- Who said it: Carrie Bradshaw or The Dalai Lama? [Buzzfeed]
37 Responses to "Paula Patton in GQ: Is she too sexy for a Tom Cruise movie?"