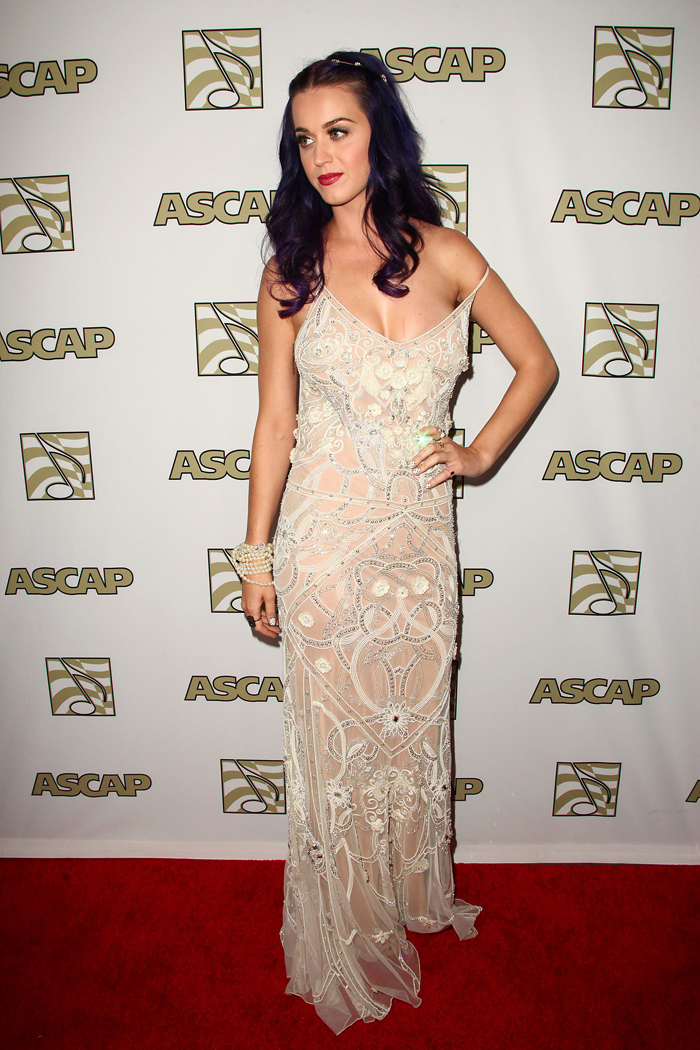 Here's some photos of Katy Perry at last evening's ASCAP Pop Music Awards in Hollywood. Her hair isn't bad here, and it looks like the brand-new violet hue has faded a bit with a few (presumed) washings. The dress is Temperly London in white lace, and it's a gorgeous gown in and of itself. However, this is Katy Perry we're talking about, so just she had to trash it up a bit by letting the left shoulder strap fall by the wayside and, in the process, risking a major nipple slip. With a rack as big as Katy's, such a move even risked her entire boob falling out too.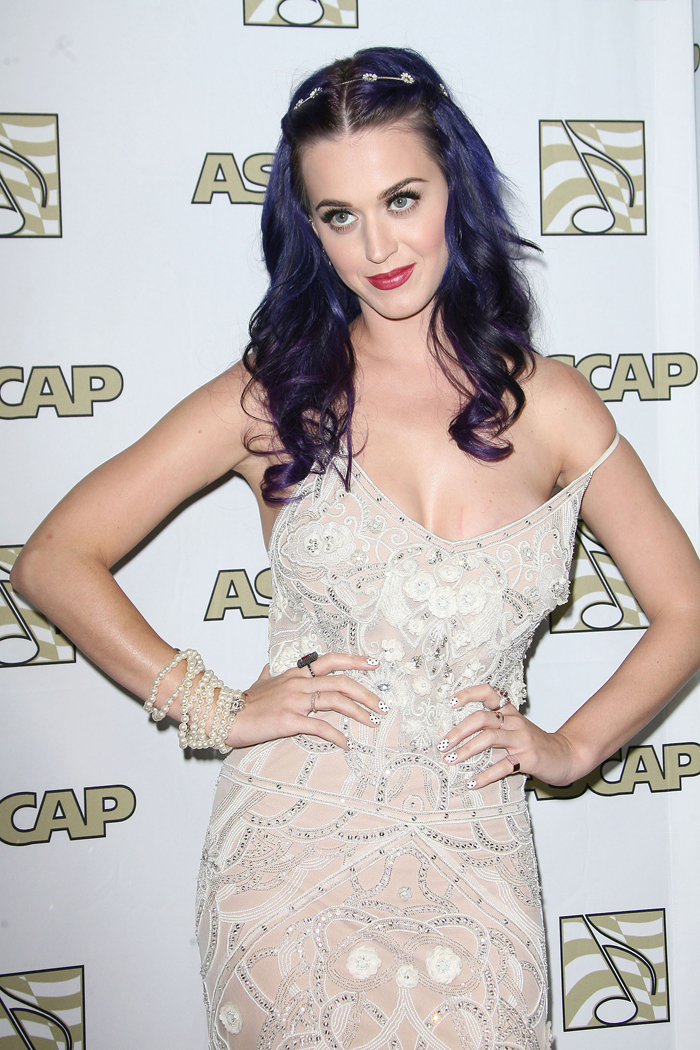 Here is the moment when Katy "discovers" that she's about to go topless in front of the world: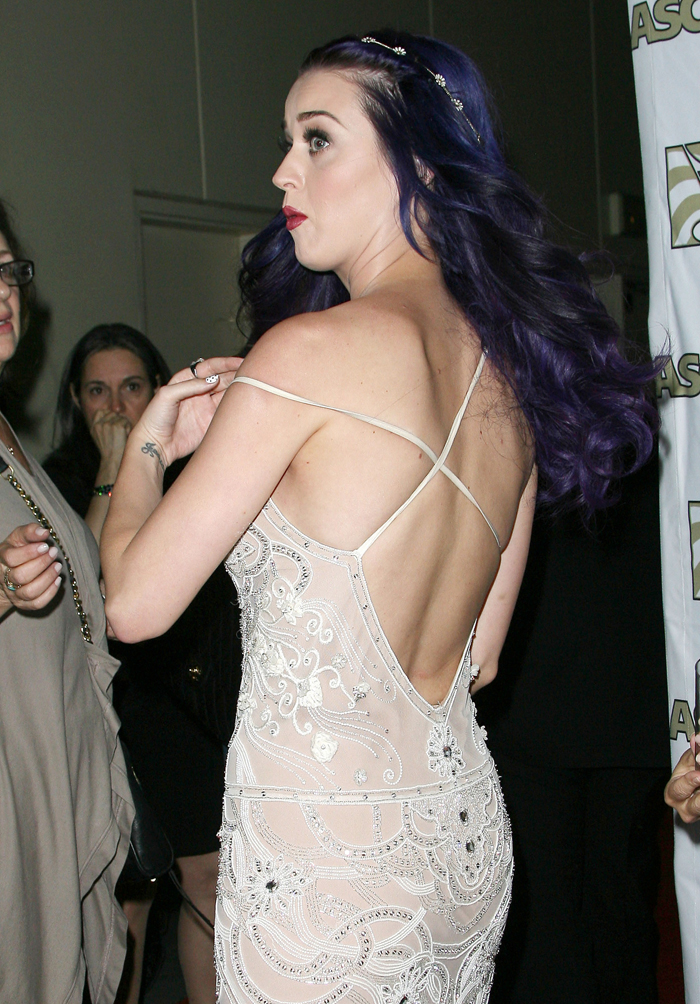 I have to wonder whether Katy did this on purpose or if it was merely an accident. We've already seen how she often wears dresses that, while lovely, don't flatter her girls, and it's truly like she doesn't know what to do with them. Or are these suspect fashion choices all part of her plan? Personally (and my rack is above average but not as big as Katy's) I'm always very conscious about any potential wardrobe malfunction and go to great lengths to prevent such an accident from occurring. So I'm sort of wondering exactly how Katy could let that strap dangle without even noticing her error until it was almost too late. Her good-girl-gone-bad image seems too calculated for such a red-carpet appearance to not be entirely mapped out. She totally planned this, right?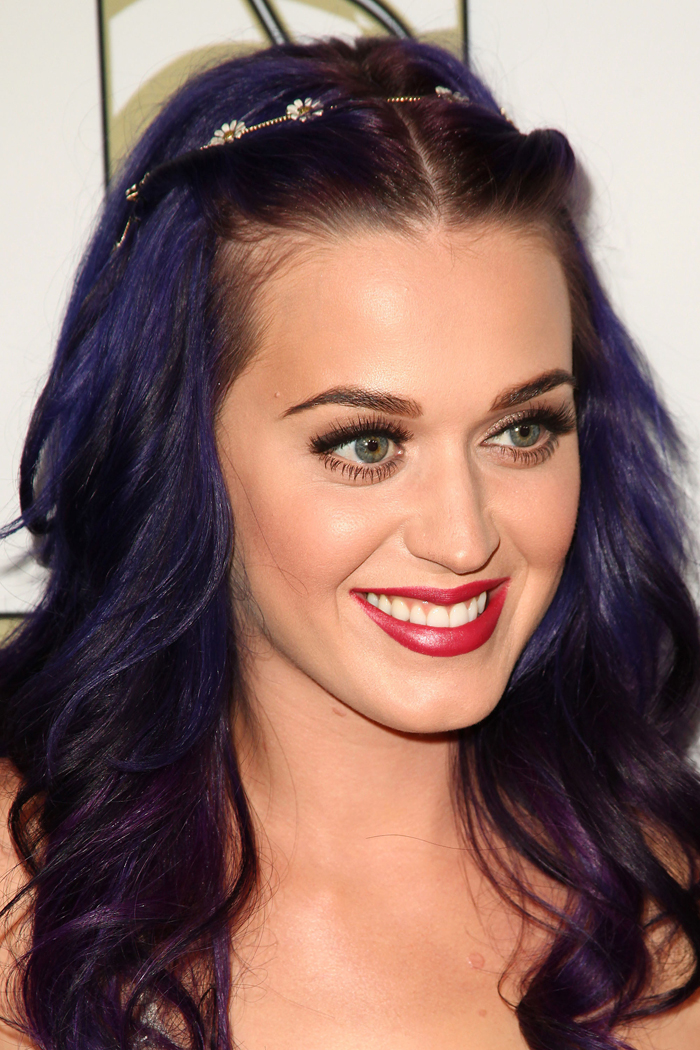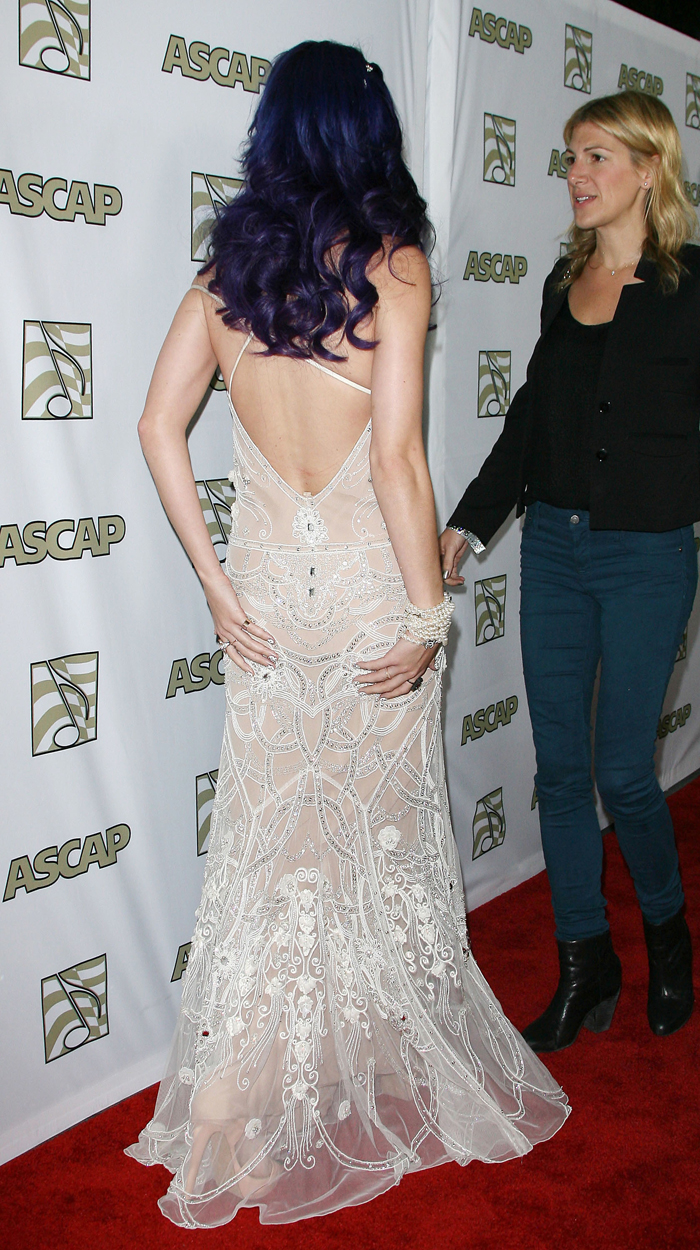 Photos courtesy of WENN