Simon Cowell on Britney: "you think she would be confident, but in real life she's shy"

It looks like Britney Spears has the first phase of judging auditions for the X Factor in the can. Apart from frequent breaks and some lingering questions over whether she would be able to do the job, she seems to be competent enough and we haven't heard any rumors lately to suggest that she's having a hard time. Everyone was kind of worried about Britney given her history and the fact that her people worked hard to shield her from the media during her two recent tours. You would think that Britney's new boss and co-judge, Simon Cowell, would be aware of this prior to hiring her for a reported $15 million dollars. You would assume that he would review recent interviews with her (although they're few and far between) and see that she's a shy person who isn't always comfortable speaking off the cuff. Maybe he might glance at some of the many candid photos of her and realize that she still seems kind of fragile. Simon's recent comments suggest that he was blinded by Britney's star power, handed her a bag full of money, and then waited to see what would happen. Here's what he told People: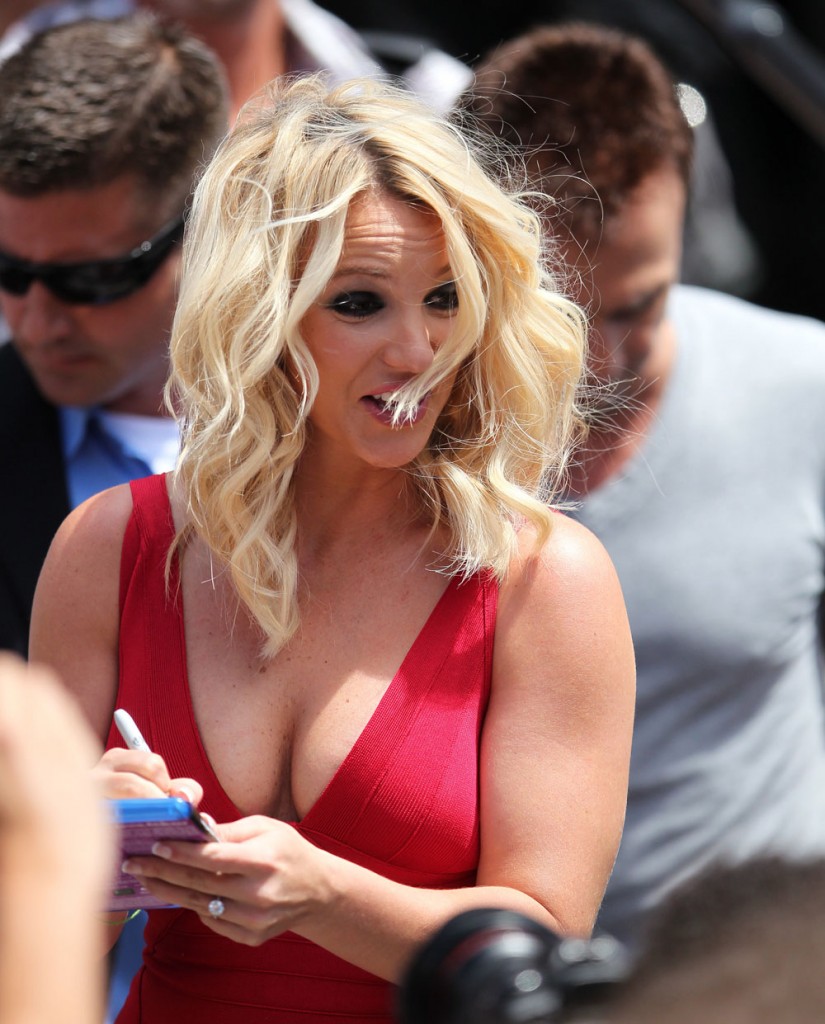 Simon Cowell says Britney Spears is serious when it comes to finding talent.

"She's not on the show to be Britney Spears on a TV show," the X Factor boss, 52, says of the "Till the World Ends" singer, 30. "She's actually there to prove to the world there's more to her, and she's got the ability to do this job really well. She's taken the role really seriously."

Part of what Cowell likes most about the pop star – with whom he is "fascinated" – is her down-to-earth nature.

"It's quite interesting because when someone has done what she's done as she has with her career, and being such a public person, you kind of think she is going to be very confident, but in real life she's shy," he says. "There's kind of a mystique about her which I think is what kind of attracted me to her in the place."

As for fellow judge Demi Lovato, 19, Cowell calls her a "total brat," explaining that she's "completely fearless, irreverent."

Adds Cowell, "A lot of people who watch our show are 16, 17, 18 and younger, so we had to have someone I thought on the panel that could reflect that younger audience, and I've never done that before, and I wasn't sure it was going to work."

So far it's working, Cowell says, and the new judges are opening his eyes and ears. "Because the two girls are on the panel," he says, "I'm kind of seeing and hearing this in a totally different way."
[From People]
Is this true, did Simon really expect Britney to be confident? He's a savvy enough businessman, it's more than possible that he's playing all this up for ratings. I remember what he said after Susan Boyle couldn't handle her concert obligations after she shot to fame on British X Factor. He admitted he'd made mistakes with her, but said that he didn't see how he could have done anything differently since he kept asking Susan if she was OK and she kept saying "yes." So he doesn't seem like he's the most intuitive guy when it comes to interpersonal relationships. Maybe he really does find it fascinating that Britney is shy. To the rest of us, the ones who have paid attention to her for years, we're kind of fascinated that she's still doing her thing in the spotlight.
Britney went to Maui with her two boys and her fiance, Jason Trawick, over the weekend. These are some photos of them at the airport in Hawaii on Saturday with a burly bodyguard-looking guy. (She's also shown in that red bandage dress at auditions in Rhode Island on 6-26-12.) I know she's just getting off a flight, but the way she does her makeup and hair kind of contributes to the idea that she's still having issues. Someone needs to teach her how to apply her eye makeup so it doesn't look like she's been rubbing her eyes with her hands all day. She doesn't look bad here comparatively I guess.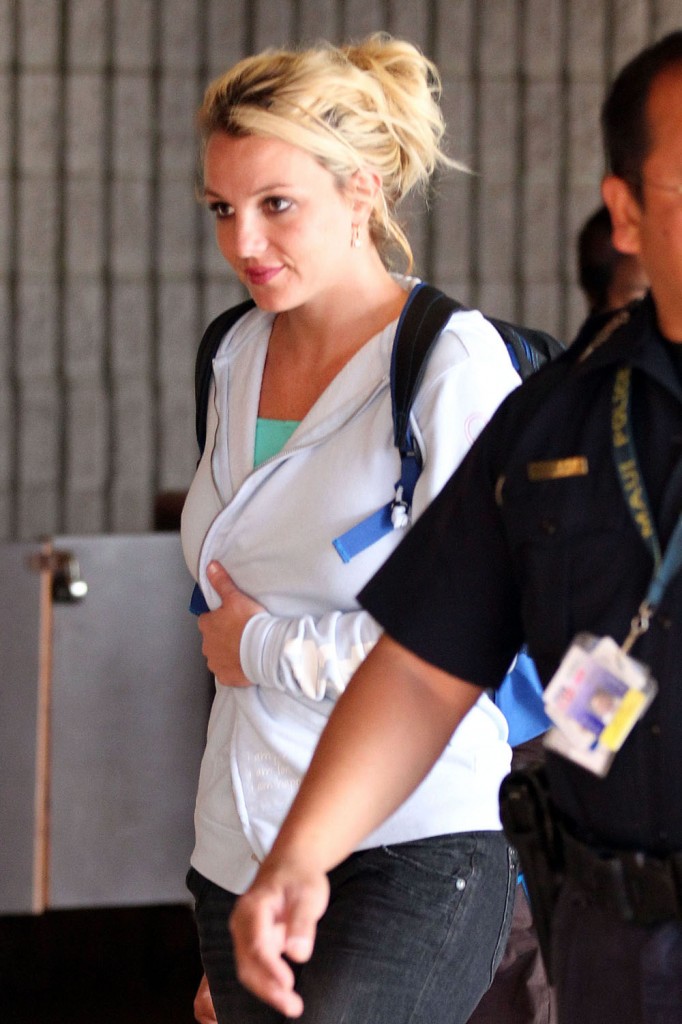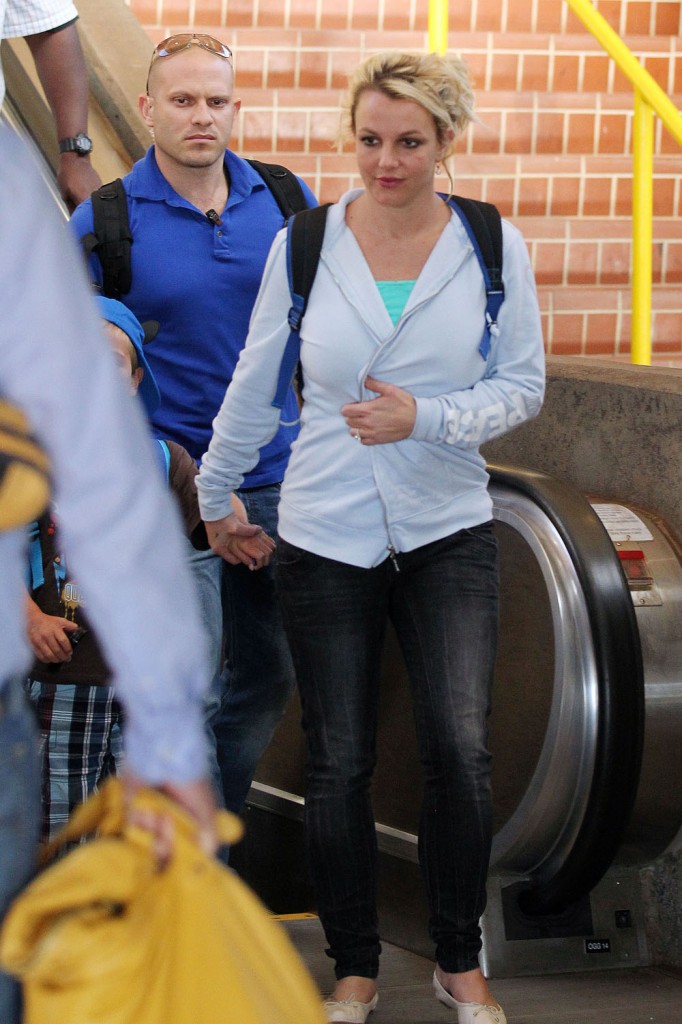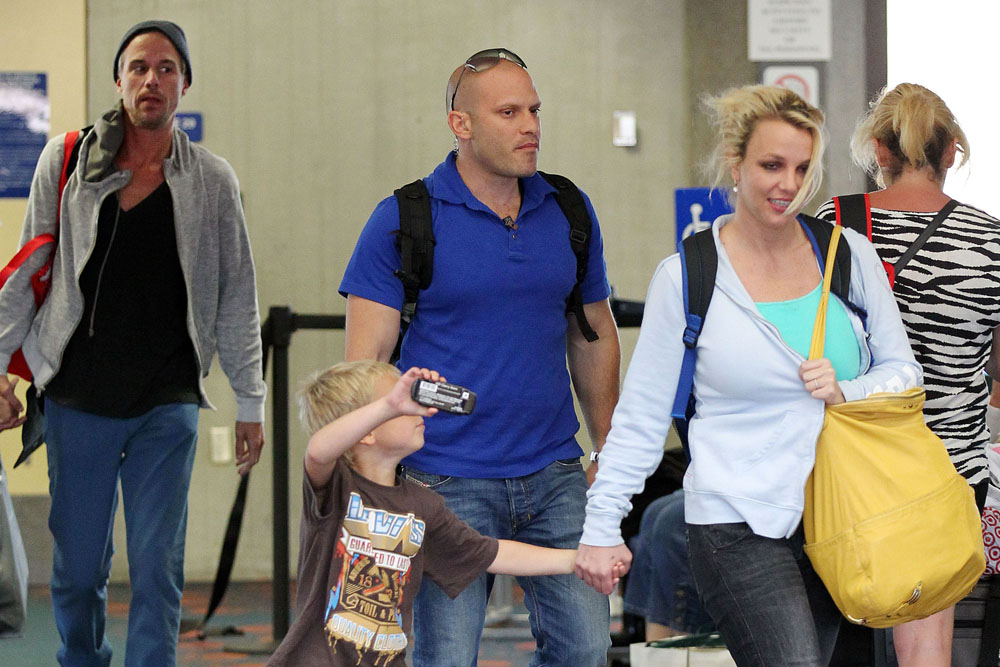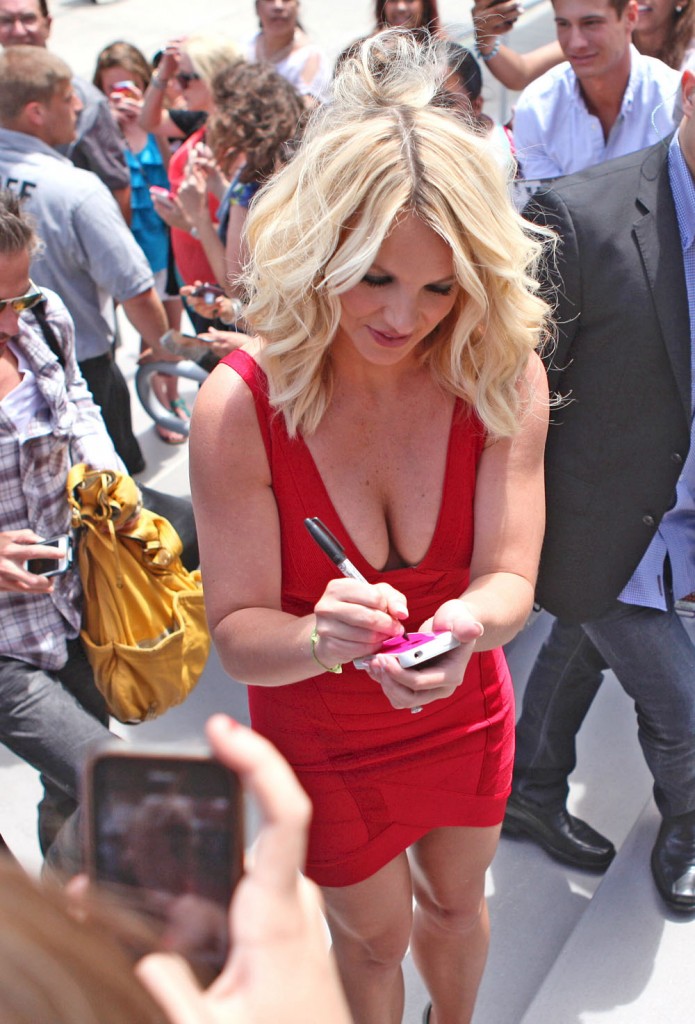 Photo credit: WENN.com and FameFlynet
Written by Celebitchy

Posted in Britney Spears, Simon Cowell

- Mariah Carey lip synced on American Idol [CDAN]
- Colin Firth is looking good [Lainey Gossip]
- Internet celebrity charged with murder! [D-Listed]
- What is Paz Vega wearing? [Go Fug Yourself]
- New bachelors on The Bachelorette [Reality Tea]
- Goodbye to The Office [Pajiba]
- Bachelor Sean's fiance cheats on him [Evil Beet]
- Britney Spears out with her man [Popsugar]
- Nina Dobrev works it [Popoholic]
- Cindy Crawford needs to lay off the 'tox [Celebslam]
- Who said it: Carrie Bradshaw or The Dalai Lama? [Buzzfeed]
25 Responses to "Simon Cowell on Britney: "you think she would be confident, but in real life she's shy""