When I first heard that the Coen Brothers were rewriting/remaking the old classic heist-comedy Gambit, I was actually kind of disappointed. The original film starred Michael Caine (back when he was one of the biggest movie stars on the planet) and Shirley MacLaine, both playing con artist characters. The 1966 film was completely flawed, of course – I believe at one point in the movie, MacLaine's character puts on brownface and pretends to be an Indian princess. But it a classic film of the 1960s, and considering the Coen Brothers were just coming off of another "remake" (True Grit), I was just disappointed. Fortunately, the Coens are just the writer/producers – they are not directing the film. And fortunately the studio did invest in an interesting cast for their remake – Colin Firth stars in the role originated by Caine, and Cameron Diaz plays the spunky American con artist originally played by MacLaine. Other cast members: Alan Rickman, Stanley Tucci and Cloris Leachman. So… it sounds interesting.
This is the first time I'm hearing that Cameron wasn't the first choice for the part, though. If you're looking to hire an actress for a part that's part action-drama, part screwball comedy, who would go for? Wouldn't Cameron be near the top of your list, if not the very top? Pretty much. But not so, according to Star Magazine. Star claims that Aniston was originally up for the role, and that Aniston wanted the part very badly, but Cameron out-maneuvered her. Ha.
First Brad Pitt and now a coveted role? Poor Jennifer Aniston can't seem to hang on to anything! Aniston is furious that Cameron Diaz beat her out for a part in the upcoming Coen Brothers comedy Gambit.

"Jen believed that Cameron stole this part from her, plain and simple," says a source close to the A-list actress. "Jen spent the better part of five years campaigning for the role of PJ, a beautiful but nutty rodeo queen. But she took too long deliberating over the terms and in swooped Cam. Now Cam is getting rave reviews, and it's really bugging Jen."

The film centers around an art curator turned con man, played by Colin Firth, an actor Jen was desperate to work with. But Star's insider says that Jen's envy extends off camera as well.

"Jen is very insecure about her looks, but her sense of humor is the one thing that she can always fall back on when she's comparing herself to other women," says the spy. "When Brad left her, it always made her feel better when friends would say, 'Angelina's not funny, there is no way she can make him laugh the way you did.' But Cam has the looks, the body and the sense of humor."

Even worse for Aniston, Cam also seems to have beguiled Jen's boyfriend Justin Theroux!

"Cameron and Justin have been friends for years, and it really irks Jen because Justin always describes Cam as 'adorable' – which is the same word he often uses to describe Jen!" says the insider.
[From Star Magazine, print edition]
Having seen the original film, I just don't think Aniston would have been right for the part. We bash her for a lot of stuff, and yes, she really doesn't have that much range as an actress (or any range, really). But I've always said that she's a deft comedienne – because she is. People forget that because she's made too many awful movies, but if you give her a good comedic script in an ensemble, and she'll shine. Sidenote: she really should go back to TV, right? Find some great writers, create a great show in which she can be the "star" but give her a solid ensemble to work with, and she would shine.
As for the potential Aniston-Diaz bitch-fight… my money's on Diaz. Bitch is scrappy.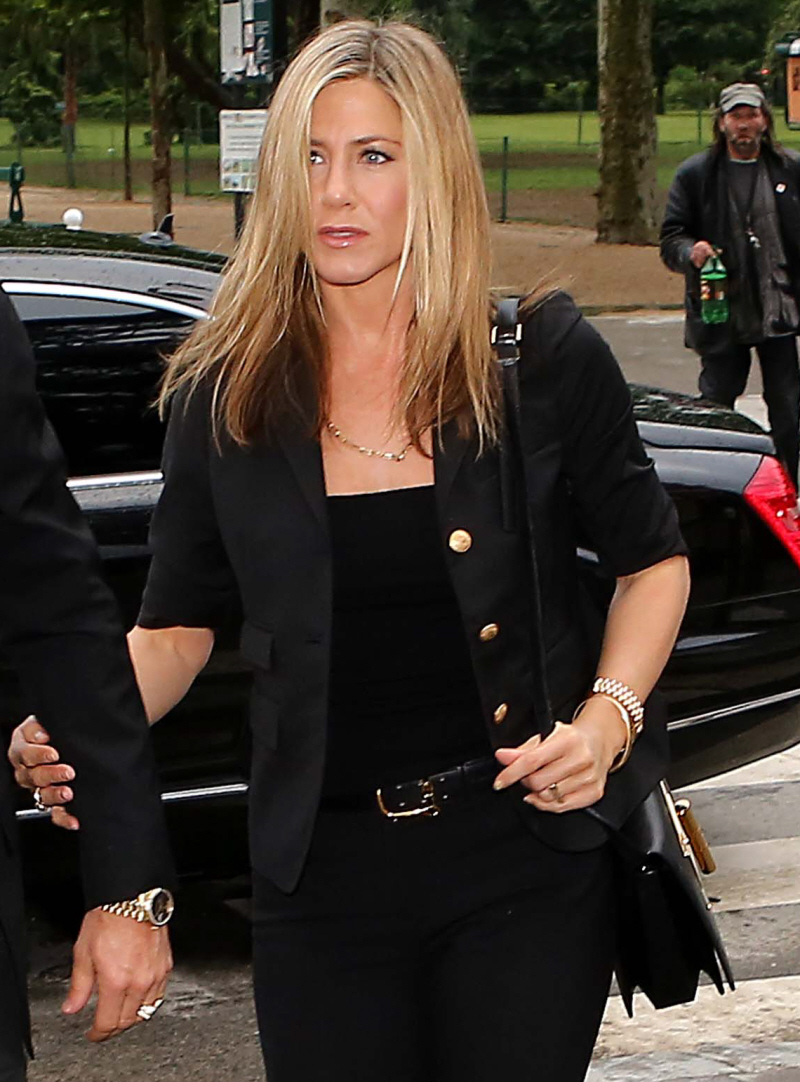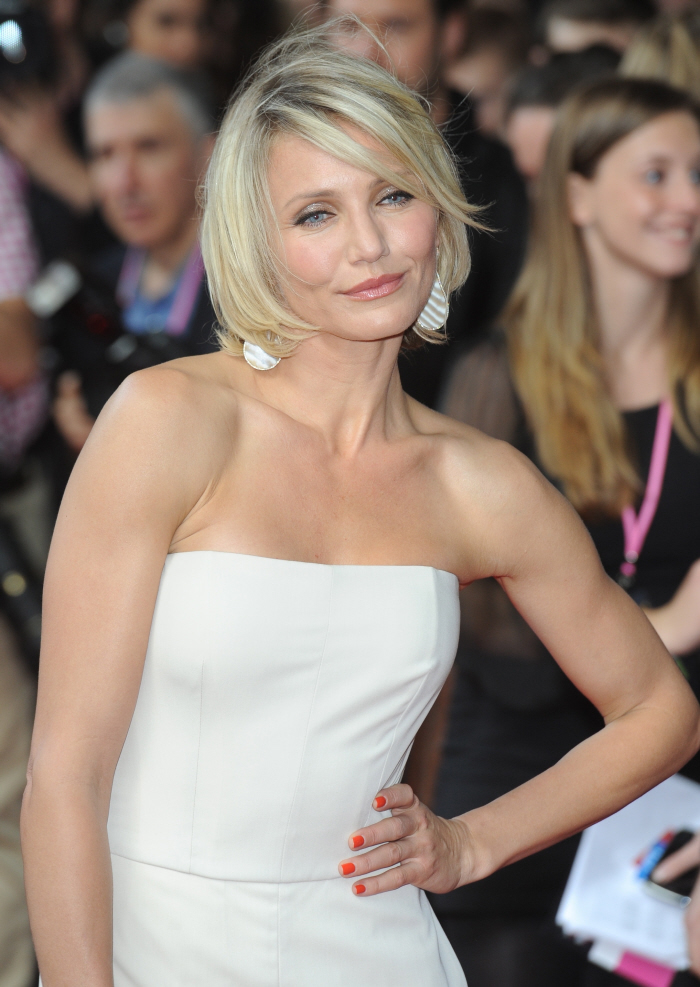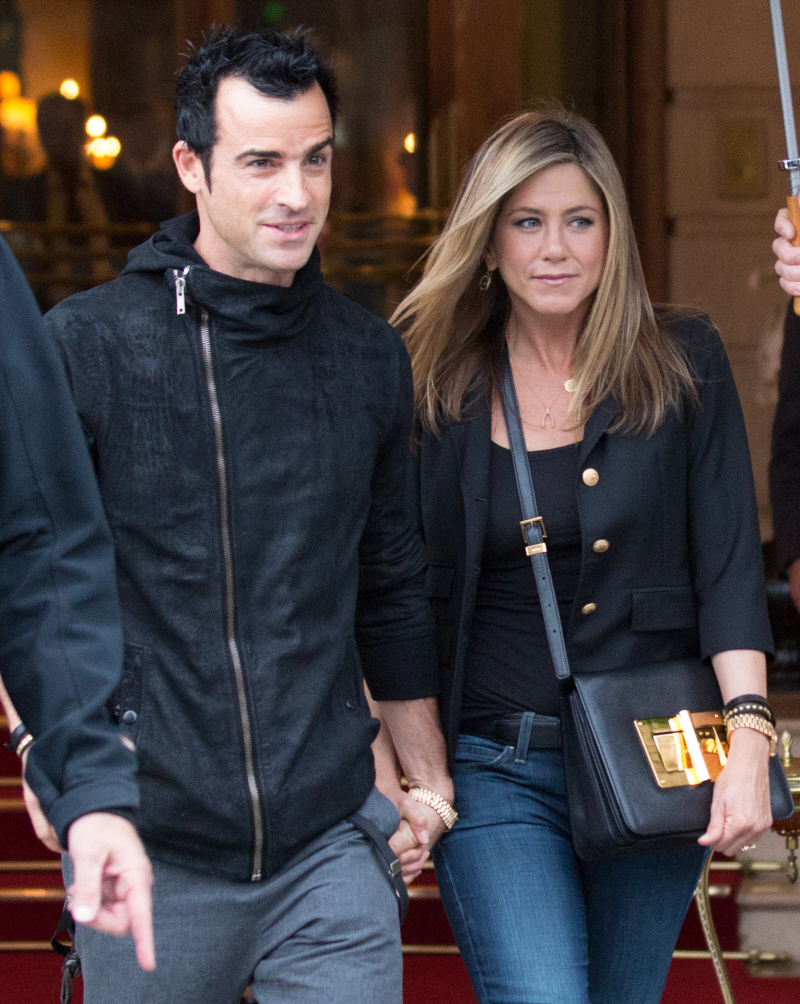 Photos courtesy of WENN, Fame/Flynet.