Susan Sarandon's casting couch story is really a sexual assault story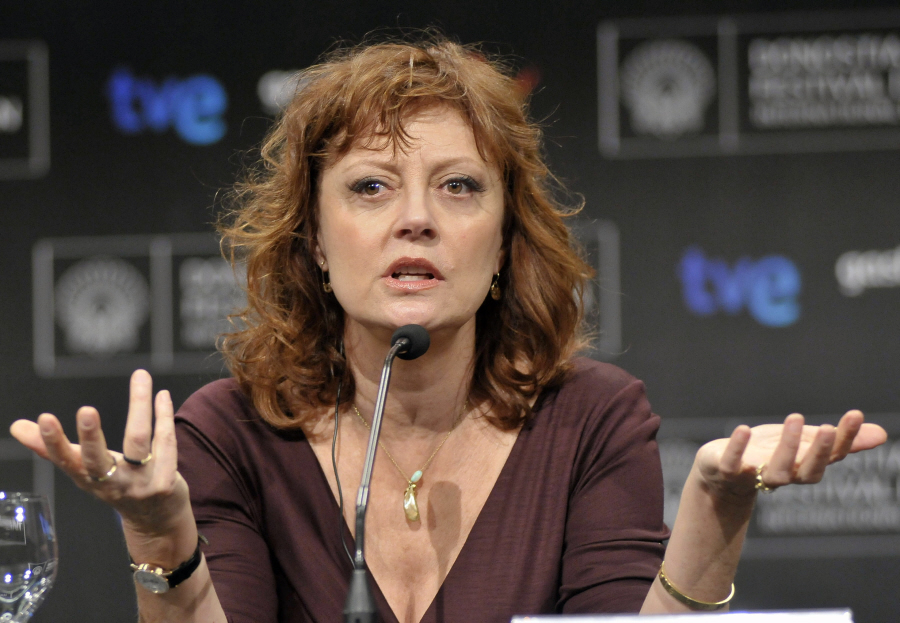 I tend to underestimate the interest in stories about casting couches and who "got the part" for reasons other than "talent". I'm trying to figure out why so many of you are so fascinated by the stories and why I'm almost always just kind of "meh" about it. Am I really jaded? Could be. I think the casting couch is a real thing, and I think we see the effects of horny producers making terrible casting decisions all the time in Hollywood. But I do think we should differentiate between the casting couch and the simple fact that – at least in my mind – people in Hollywood hook up and sleep with each other a lot. Like, I think the majority of producers, actors, directors and assorted personnel treat the Hollywood experience as a chance to bang as many people as they can. So, does every affair between an actress and a producer or director automatically equate to "casting couch"? Eh, not really. It depends.
But this story is particularly creepy, and it's not the kind of story that even little ol' jaded me could throw some shade on. Susan Sarandon says that in her early days as an actress, she was pretty much sexually assaulted when she came in to audition for a role:
Susan Sarandon isn't afraid of letting her skeletons out of the closet! The 66-year-old actress opens up to Elle magazine in the November 2012 issue about a "disgusting" casting-couch experience that happened in her younger years – and RadarOnline.com has the details.

"It was not successful – for either of us," Sarandon admits, when asked if she had ever had a casting-couch experience.

"I just went into a room, and a guy practically threw me on the desk. It was my early days in New York, and it was really disgusting. It wasn't like I gave it a second though, it was so badly done."

As RadarOnline.com previously reported, the Academy Award winner also defended her romance with her much-younger boyfriend, ping-pong entrepreneur Jonathan Bricklin.

"People make him out to be much younger than he is – and me older," Sarandon "wryly" explained to the fashion magazine, clarifying that he is 35, not 33 as the media has widely reported.
Ugh. I kind of don't understand what happened in between "the dude threw me on a desk" and "he's disgusting and it wasn't successful" – did she slap him? Did she fight back? Did she kick him in the balls? Did she laugh at him and threaten to slice him up? How did it stop being a story about a horrible sexual assault and become a tale of some pathetic dude in her youth? And no, I don't consider this a casting couch situation. This is straight-up sexual assault. I would love to know what Susan Sarandon would do with someone like Michael "You Have to Wash My Ferrari While I Videotape You" Bay.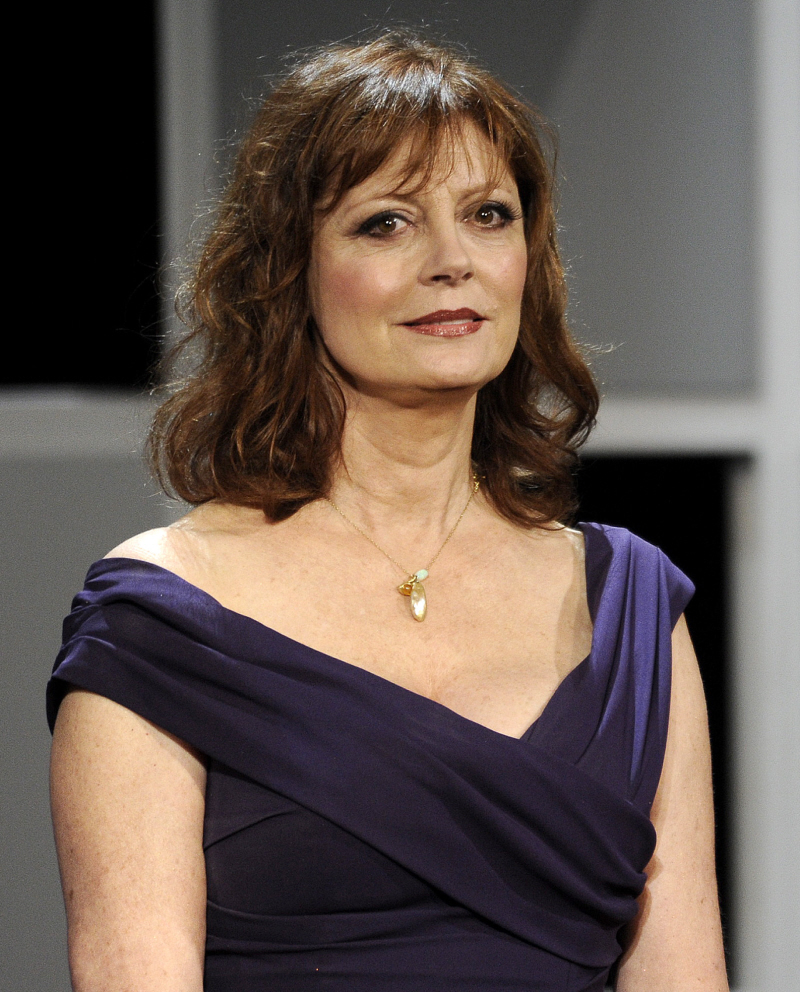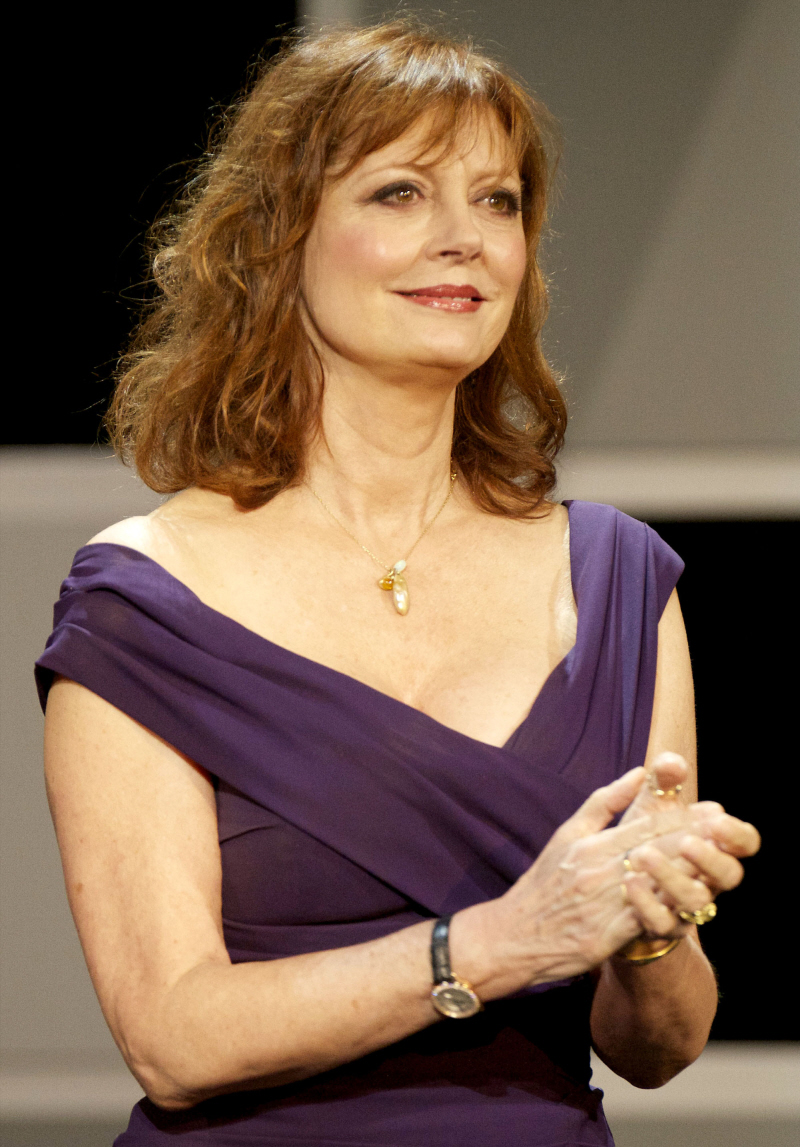 Photos courtesy of WENN.

Written by Kaiser

Posted in Assaults, Susan Sarandon

- Harry Styles & Kimberly Stewart going strong [Lainey]
- Demi Moore's new man is gross [D-Listed]
- Fug or fab: Emma Stone [Go Fug Yourself]
- Arrest warrant issued for Jenelle Evans [Reality Tea]
- Only God Forgives review [Pajiba]
- Hugh Jackman, scooter master [Buzzfeed]
- Who does Drew Barrymore call her sister? [Evil Beet]
- Cannes couples past and present [Popsugar]
- Arrested Development supercut [CDAN]
- Lea Michele's see through skirt [Celebslam]
- Cheating wife's lover escapes out of window [Movin925]
- Joe Francis is crazy [Starcasm]
36 Responses to "Susan Sarandon's casting couch story is really a sexual assault story"