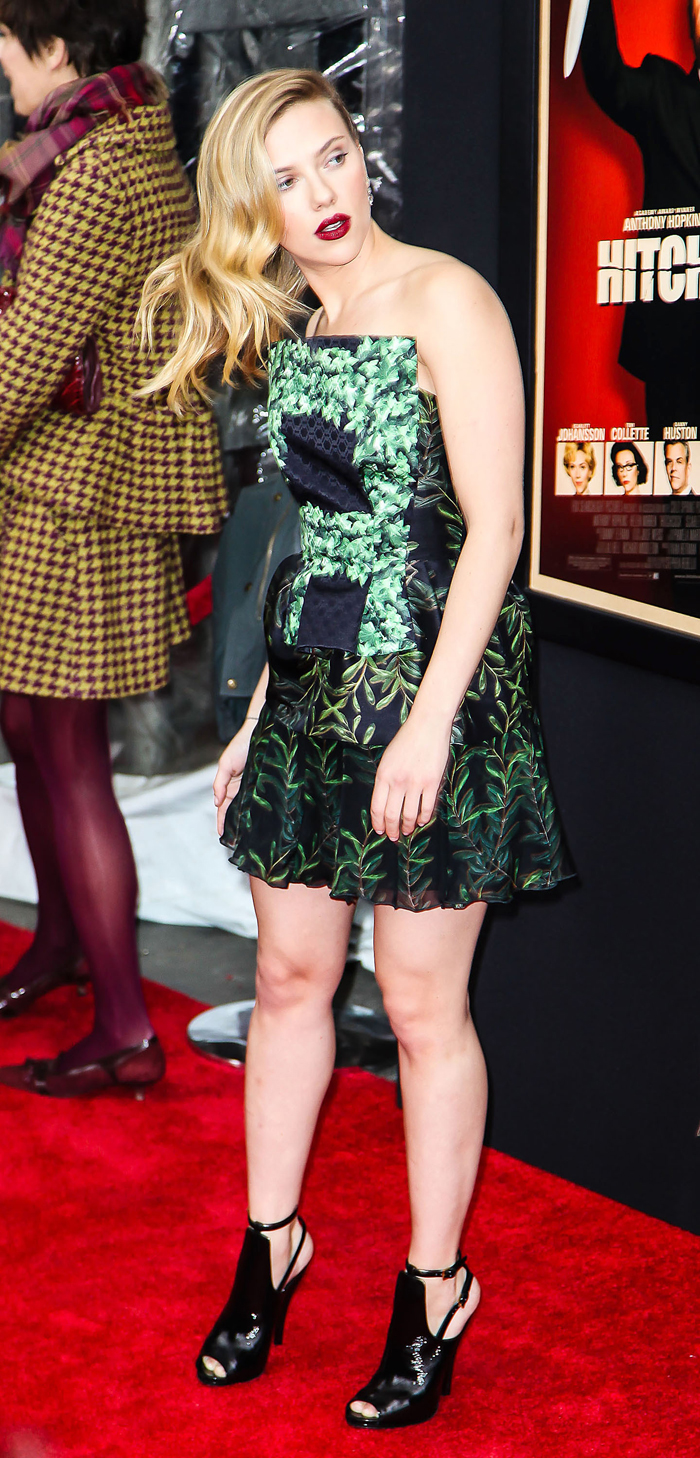 Here are more photos of Scarlett Johansson and that awful boob vine dress that she wore to the Hitchcock premiere. Scarlett's been all over the place lately and even filled in for Al Roker on the "Today" show, which was pretty cute. She's also got a new French hipster boyfriend, but a new article in this week's Star would have us believe that ScarJo is really torn up about her love life of recent times. Not only has Scarlett bid farewell to Nate Naylor (the most beautiful man in the world), but she's also watched her ex-husband, Ryan Reynolds, marry Blake Lively in very short order. If I were ScarJo, I'd probably be the most depressed about dating Sean Penn and his tragic toupees (Florence Welch, this could be your future). Here's the story from Star: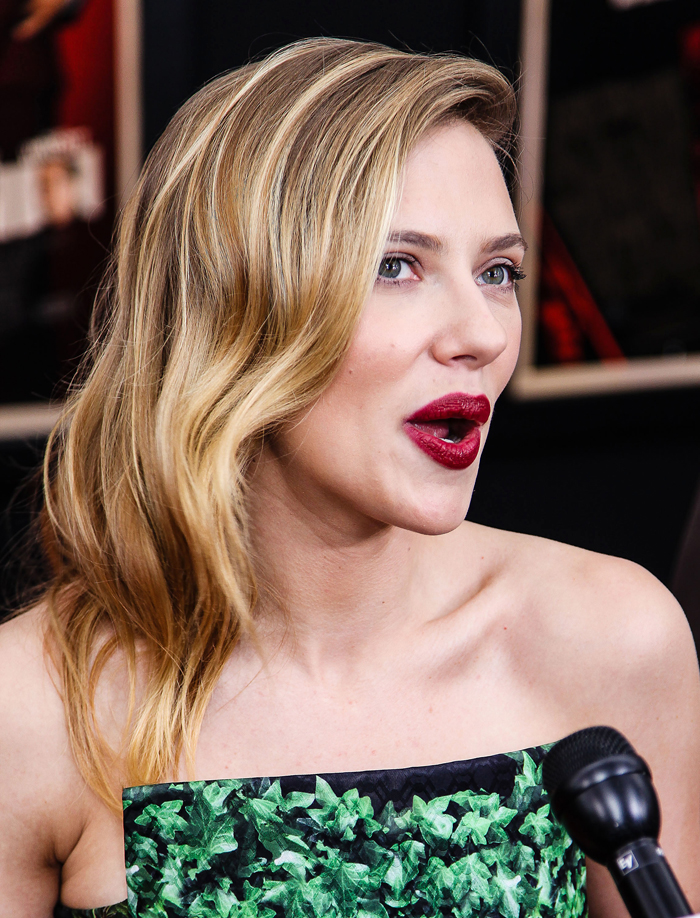 Scarlett Johansson has a body — and bank account — that most women would kill for. However, Star has learned that the Avengers actress is distraught over ex-husband Ryan Reynolds' new marriage to Blake Lively and has thrown herself into a dangerous wild-child phase. "Scarlett's been partying pretty hard every night," tattles the insider. "She was totally out of control in Moscow recently during a promotional event for Moet & Chandon champagne. She was drinking nonstop and barely slept. IT was obvious that she was trying to numb her feelings."

Adding to Scarlett's pain, says the insider, is her recent split form ad exec Nate Naylor. "She's not used to going home alone — it's a shock to her system. The fact that Ryan is happily married while she's single again has done a numbe ron her. And the drinking is taking its toll — she's been crying because she feels so fat."

To lift her spirits, Scarlett decided to get a permanent pick-me-up. "She went out and got this 'Lucky You' tattoo on her rib cage because she's feeling a bit unlucky," reveals the source. But that luck failed her when she looked for comfort in the arms of former beau Jared Leto. "She thought a fling with Jared would make her feel better, but since it was only a hookup, it only made things worse," the tipster admits. "Scarlett is so depressed … I've never seen her like this."
[From Star, print edition, December 10, 2012]
To be fair, Scarlett never really (even though she was a relative child star) had a "wild-child phase," so I don't really see the harm in her letting loose for a bit as long as she doesn't do something stupid like drive drunk. I can believe this story though because Scar herself has admitted that she's never been single for long, so I guess she's one of those people who always has to be with someone. She probably did hook up with Jared Leto recently too, but at least it was before he shaved his eyebrows and purposely became emaciated. Even if this French artist guy isn't really a thing, ScarJo will likely get her MoJo back in no time at all.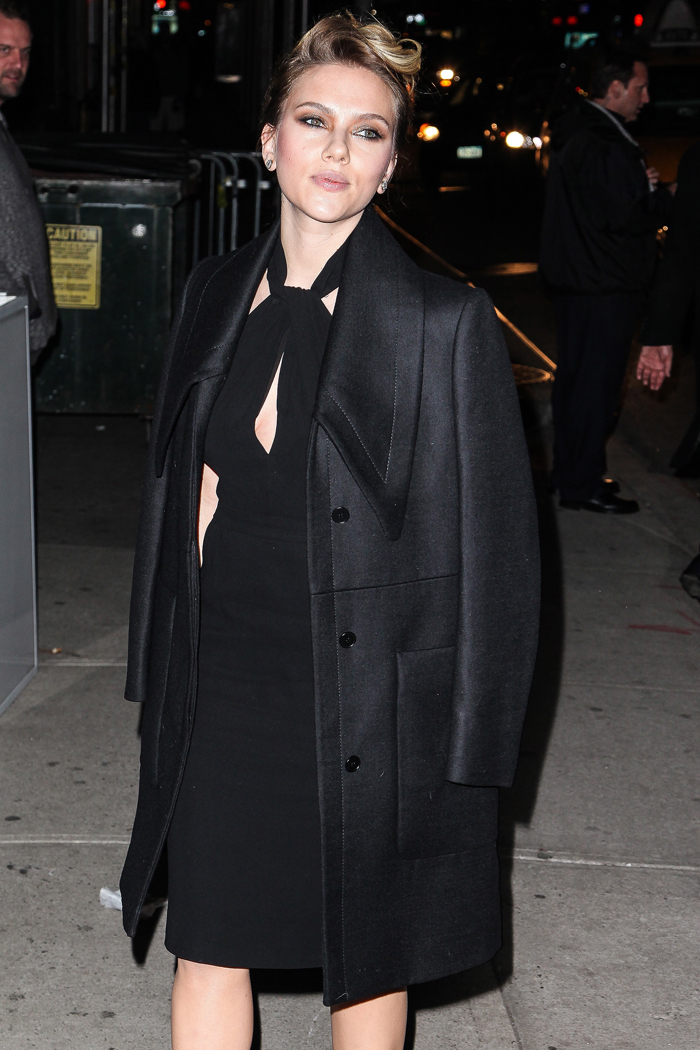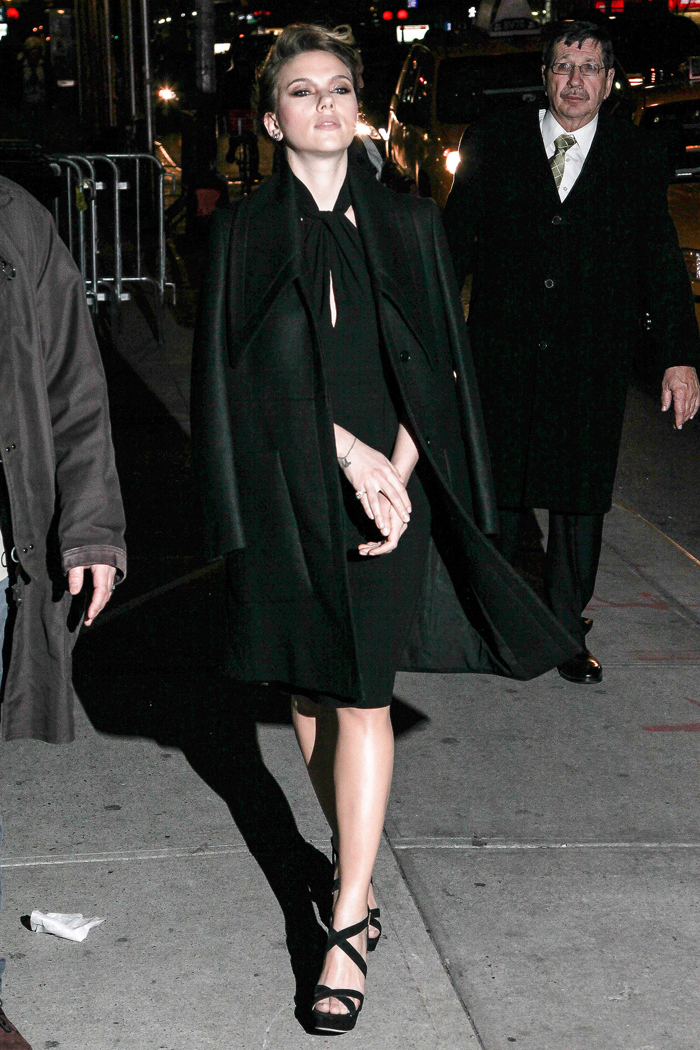 Photos courtesy of WENN