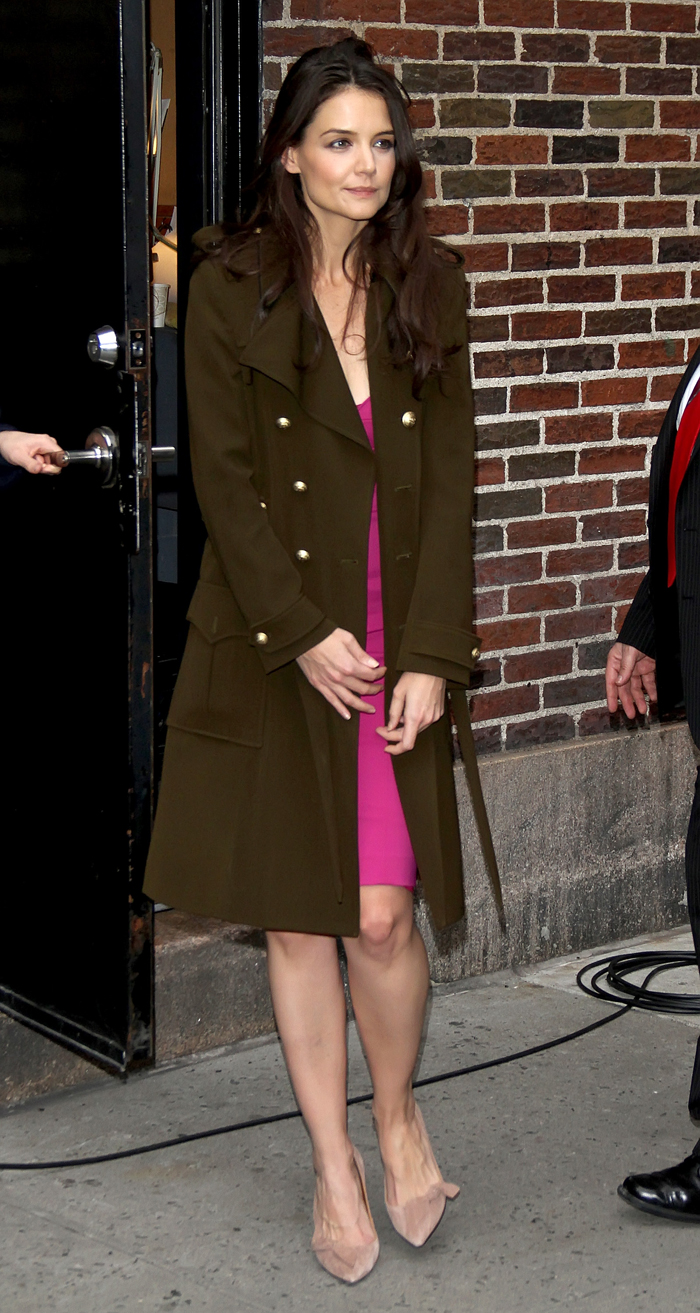 Here are photos of Katie Holmes yesterday outside the Ed Sullivan theater ahead of an episode of "Late Night with David Letterman." It must have been really creepy to have to sit in the exact same seat as Tom just a few days ago when Letterman dropped his F-bomb. Like, I bet she could pick up his advanced, OT Level VIII scent in the chair. Maybe Dave swapped out chairs in advance for her. I'd hate to put my butt where Tom's lift-wearing butt has been, and I haven't even slept with the guy.
Look at what Katie's wearing! She looks fantastic in this body-hugging, hot pink dress, doesn't she? Nice coat too. Katie is definitely not sleeping with Tom now, and she might even be dating again, according to an eyewitness report from the NY Daily News:
Katie Holmes may have dived into the New York City dating pool. The Dead Accounts actress and mom to 6-year-old daughter Suri was spotted with a handsome guy who walked her inside her Chelsea building late Saturday night and lingered while they said an extended goodbye.

"They were saying a long, long goodnight, talking and looking pretty romantic in the lobby around 2 a.m.," an eyewitness tells Confidenti@l's Marianne Garvey. "He looked like a finance type, was wearing classic Cole Haan shoes and a navy pea coat. He walked her to the elevator and then she said 'good night' and smiled."

Our spy also says Holmes, who turned 34 on Tuesday, looked "gorgeous," dressed simply in a white Burberry trench with jeans and flats and was leaning against the wall "twirling her hair with one leg up. She was very pretty and very flirty."
[From NY Daily News]
I hope this story is true, and Katie had a certain glow to herself last night. Girl is working it.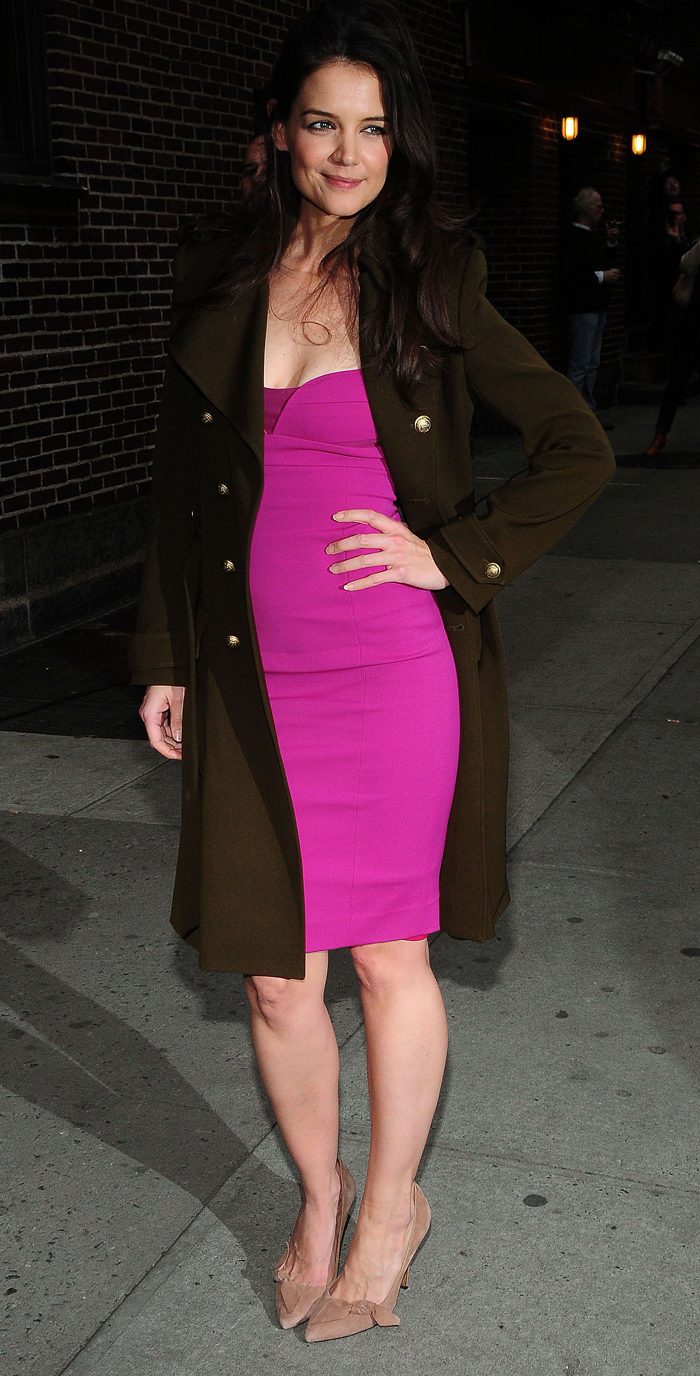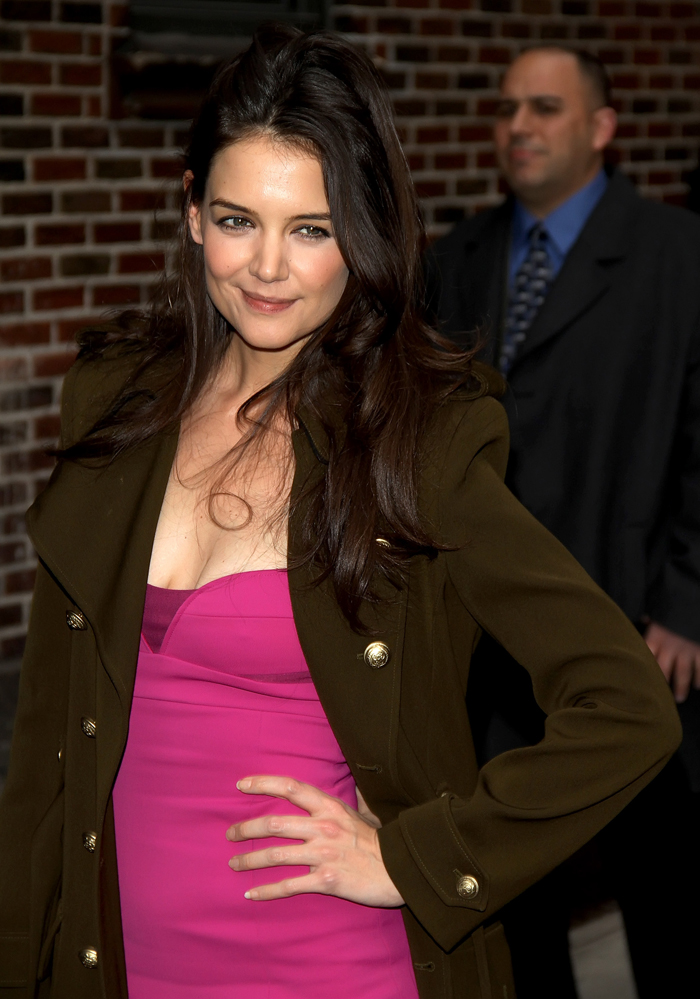 Here's a clip from last night's Letterman episode. It's not really noteworthy (Katie talks about forgetting part of her speech for Dead Accounts) except to see a full view of the dress. Also, the difference between this and her 2008 Letterman appearance is pretty signficant. Bye bye, Katebot.
This week's tabloids are all worked up about whether Suri will spend Christmas with Tom or Katie. As we've already heard, Tom claims that all of his kids will be with him for the holidays. However, he allegedly spent Thanksgiving with Suri, so it must be Katie's turn for Christmas. Of course, we just covered this week's Star story that says Katie and Tom were doing it while he was visiting NYC to promote Jack Reacher, and the full story has even grosser (totally made-up) details about how "Katie's physical passion for Tom never subsided," and they're going to spend Christmas together as a cohesive family unit in Telluride. Whatever.
Unfortunately, Katie changed outfits after the taping of "The Late Show," and I really don't know why she was wearing this. She kind of lost me here.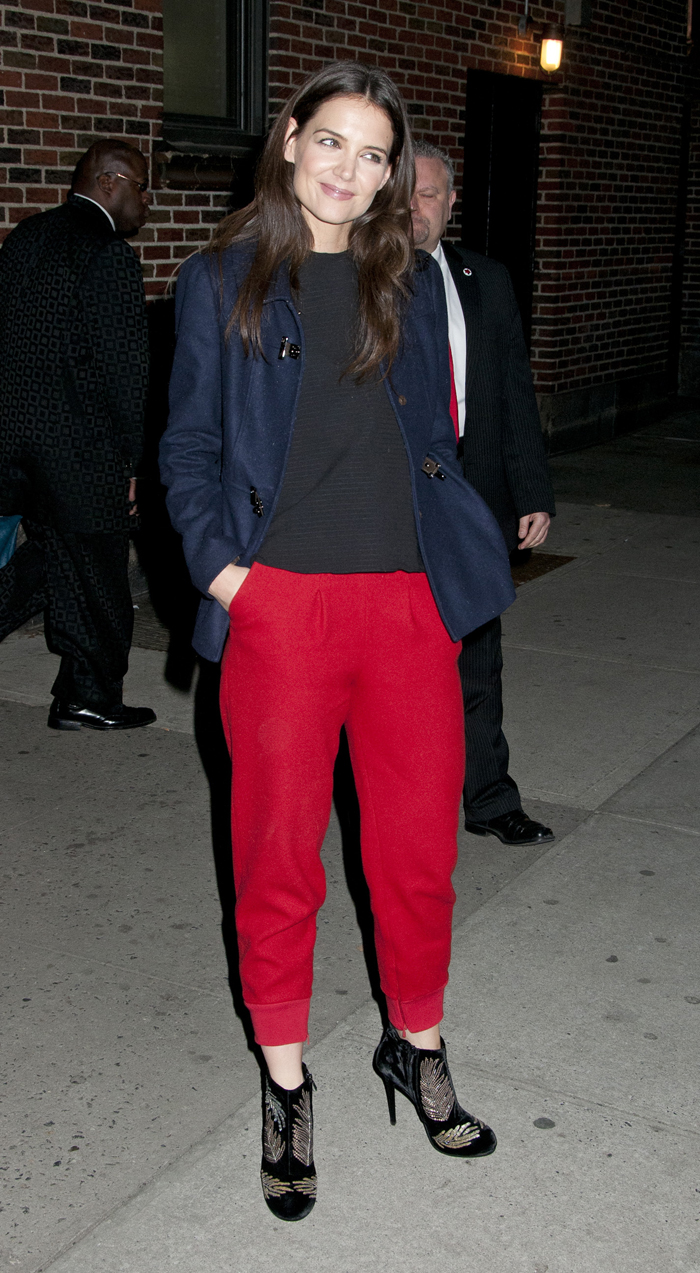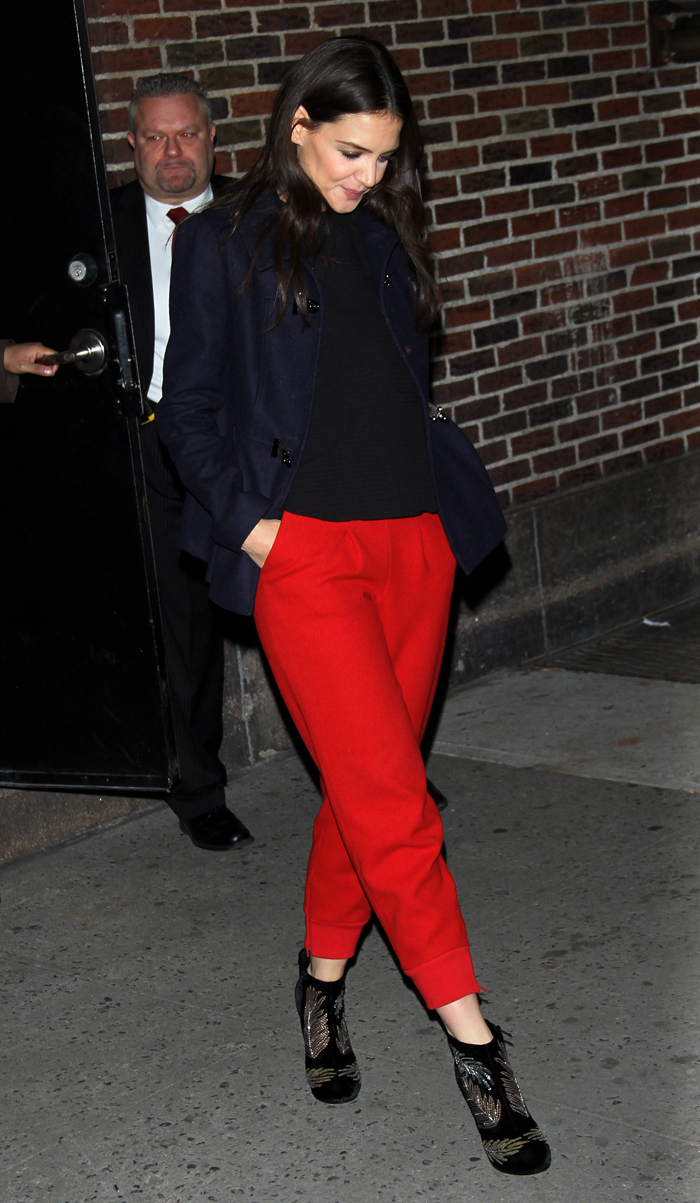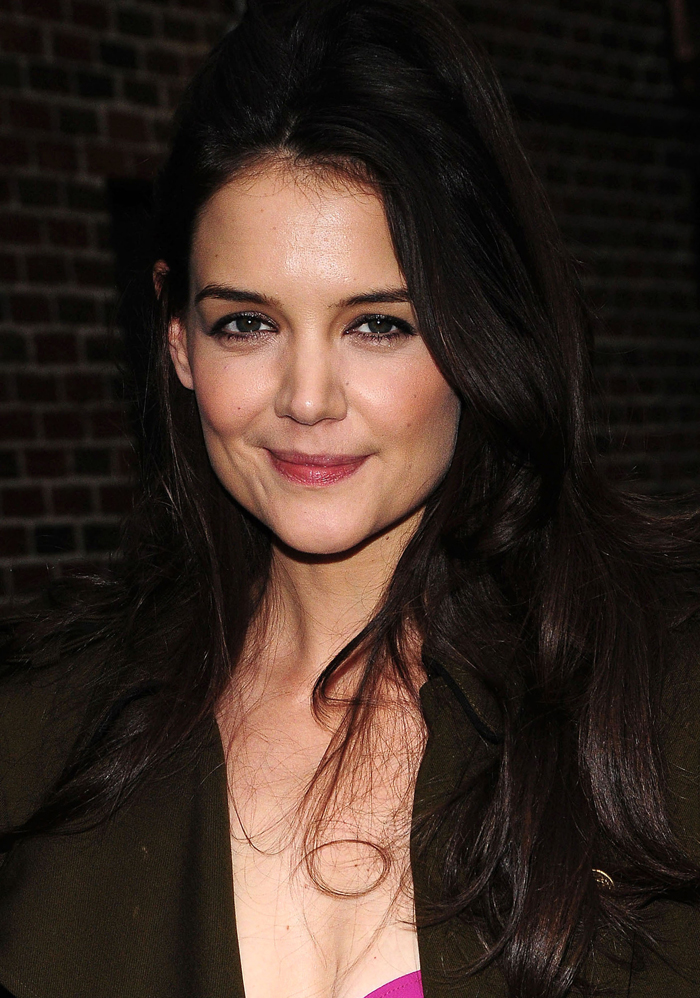 Photos courtesy of WENN