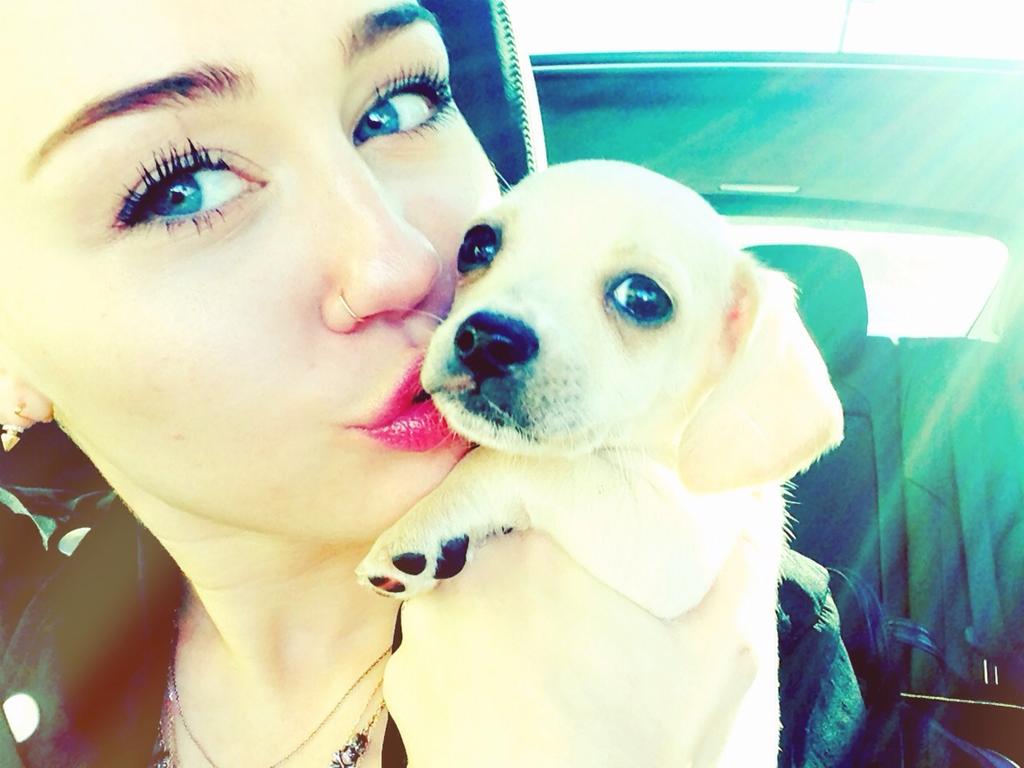 Here we go again. Miley Cyrus has adopted yet another dog and duly posted photos of the little critter to her Twitter account. This doggie, a chihuahua mix, is named "Bean," and I cannot fault Miley for consistently adopting rescue pups over designer breeds, but she just has so many dogs now. I have two dogs of my own — one came from the pound, and the other was tied to a telephone pole on the side of the road — and this duo is more than enough for me. I can't imagine having so many of them. Also, one would think Miley would take it easy after little Lila was attacked and killed by another member of the Cyrus puppy pack, but I suppose Miley feels like that was an isolated incident. Hopefully, she's correct on that front.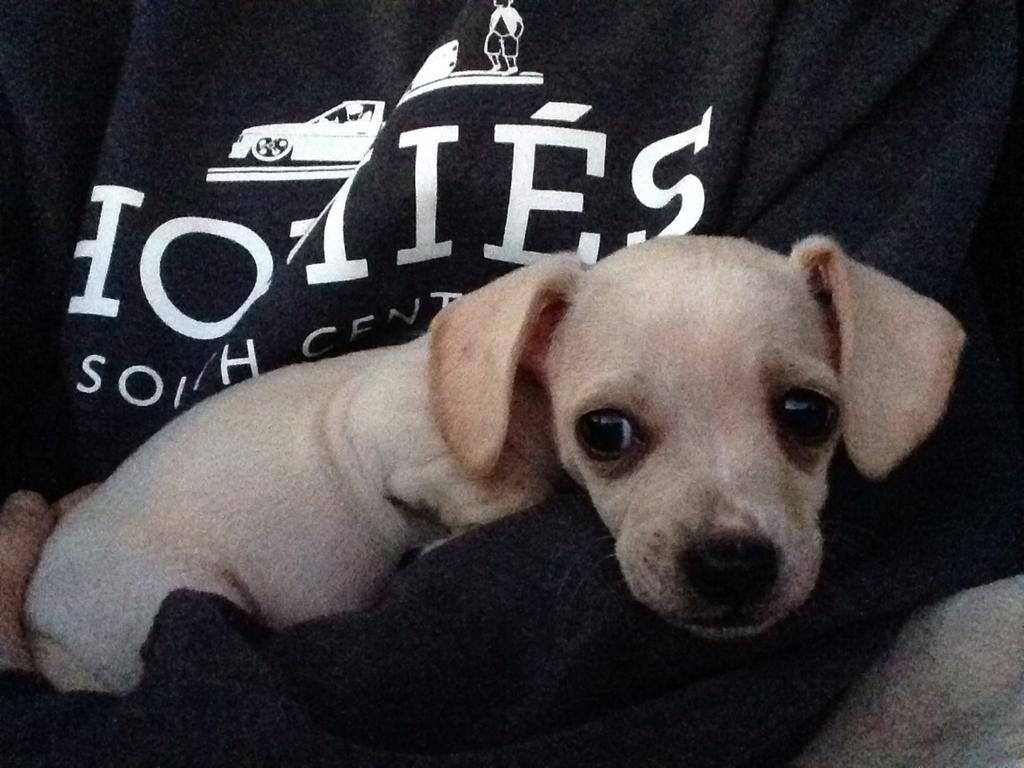 Speaking of Miley's social media addiction, a new story in this week's Star elaborates on last week's "wedding ring" photos that starred Miley with fiancé Liam Hemsworth. According to the story, a friend of Miley's says that those photos were posted specifically to start marriage rumors (which is obvious), but the tale goes even farther to say that Miley is using Liam to stay relevant, and she'll stop at nothing — even a baby — to keep people interested in her. That seems a little bit excessive, but here's the story: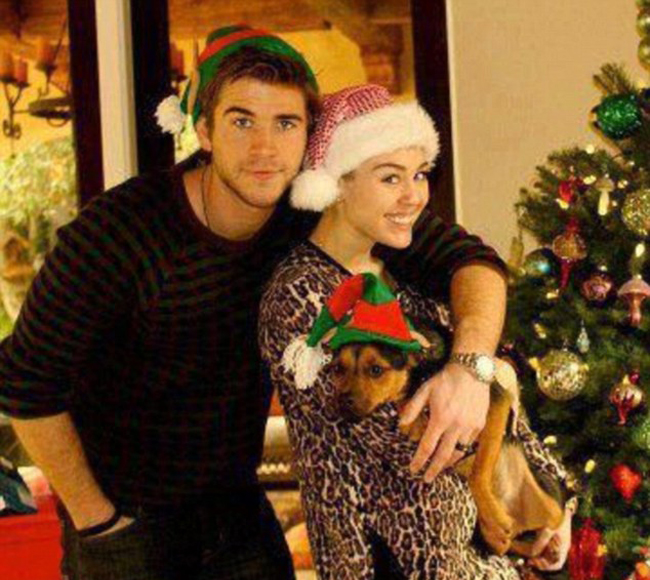 Did Miley Cyrus and Liam Hemsworth secretly get married? That's what everyone's asking since Miley, 20, posted pictures of herself and Liam, 23, on Christmas Day wearing what looked like wedding rings! Although the singer, who has been engaged to the Hunger Games star since last summer, hasn't confirmed or denied the rumors, a friend of the pop star says the speculation is exactly what Miley wanted. "Miley knew if she tweeted a picture of herself and Liam wearing rings, everyone would go nuts," a friend tells Star. "She is constantly coming up with new ways to keep everyone interested in her. She is terrified that people will forget about her or ignore her. Liam has no idea how much she needs attention from people. It's getting worse and worse!"

Miley has certainly upped the ante on attention-seeking antics, over the past year in particular — from her sexy punk appearance to tweeting pictures of herself with a blowup doll, Miley seems to be on a mission to move as far away from her wholesome Disney image as possible. "She isn't exactly busy with her career these days. She tries to get Liam in as many pictures as possible because she knows he has a huge fan base, and this way she gets even more attention," says the source. "Once this dies down she will take it to the next level — don't be surprised if her next stunt is a picture of a baby bump!"
[From Star, print edition, January 14, 2012]
On a certain level, I find it slightly amusing that Miley is such an attention whore yet has no problem invoking Princess Diana's death while tweeting about the paparazzi. Still, I don't think she's quite as bad as this Star story would suggest. I mean, she loves the attention that her twitpics bring, but I really don't think she's "using" Liam to get more hits to her account. It's probably more of a case of "Look at my man, y'all!" And I don't think Liam has as much of a problem with her tweeting as previous stories would suggest. I really think they're a very like-minded couple.
Here are more Miley-tweeted photos of her "family." Those dogs pretty much rule her house, right?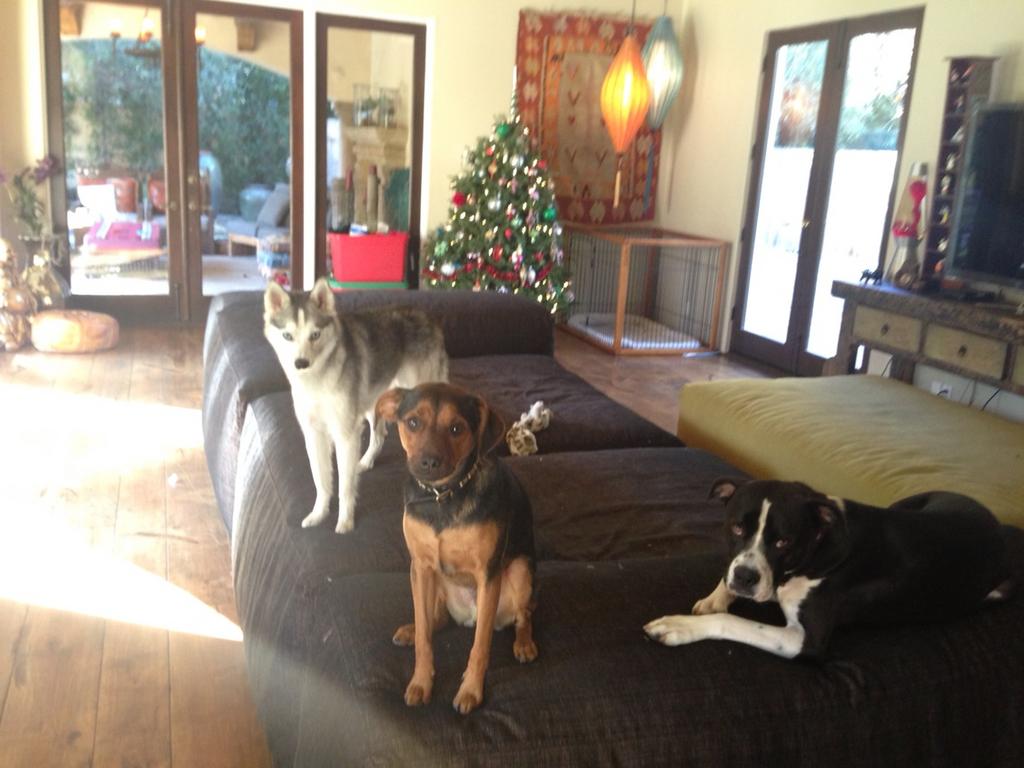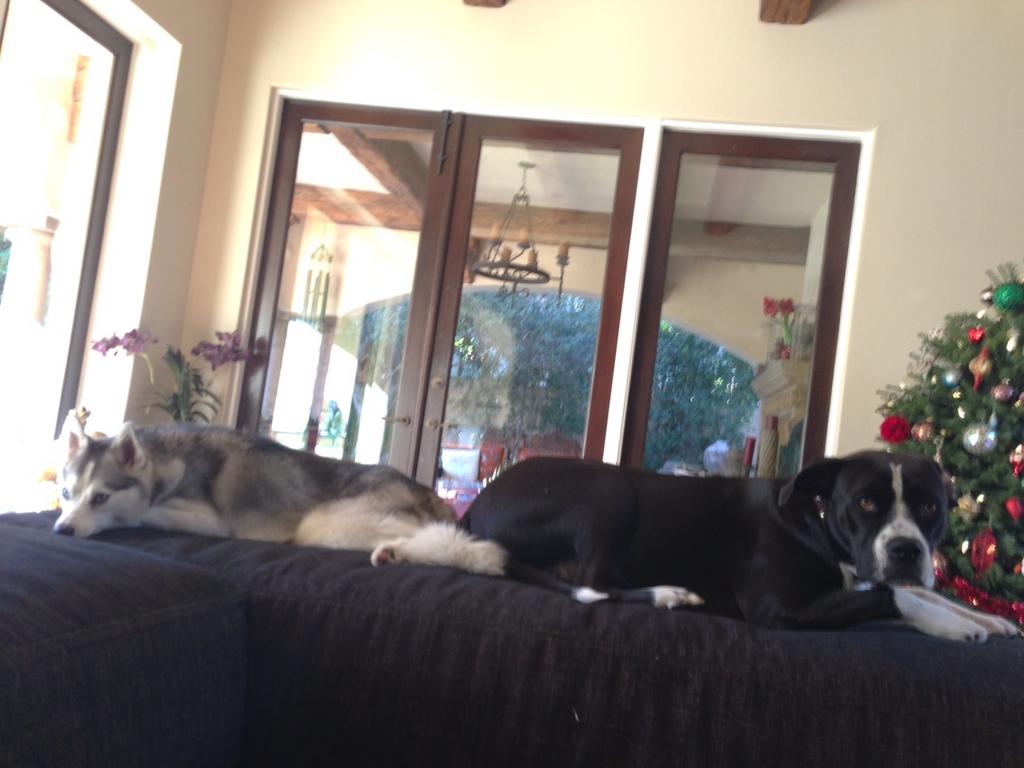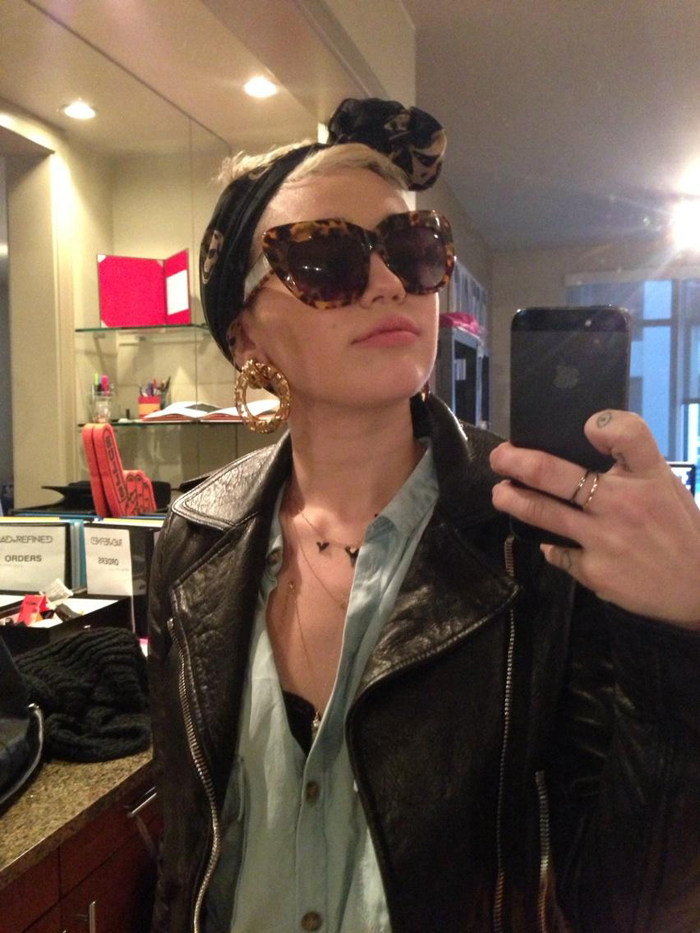 Photos courtesy of Twitter