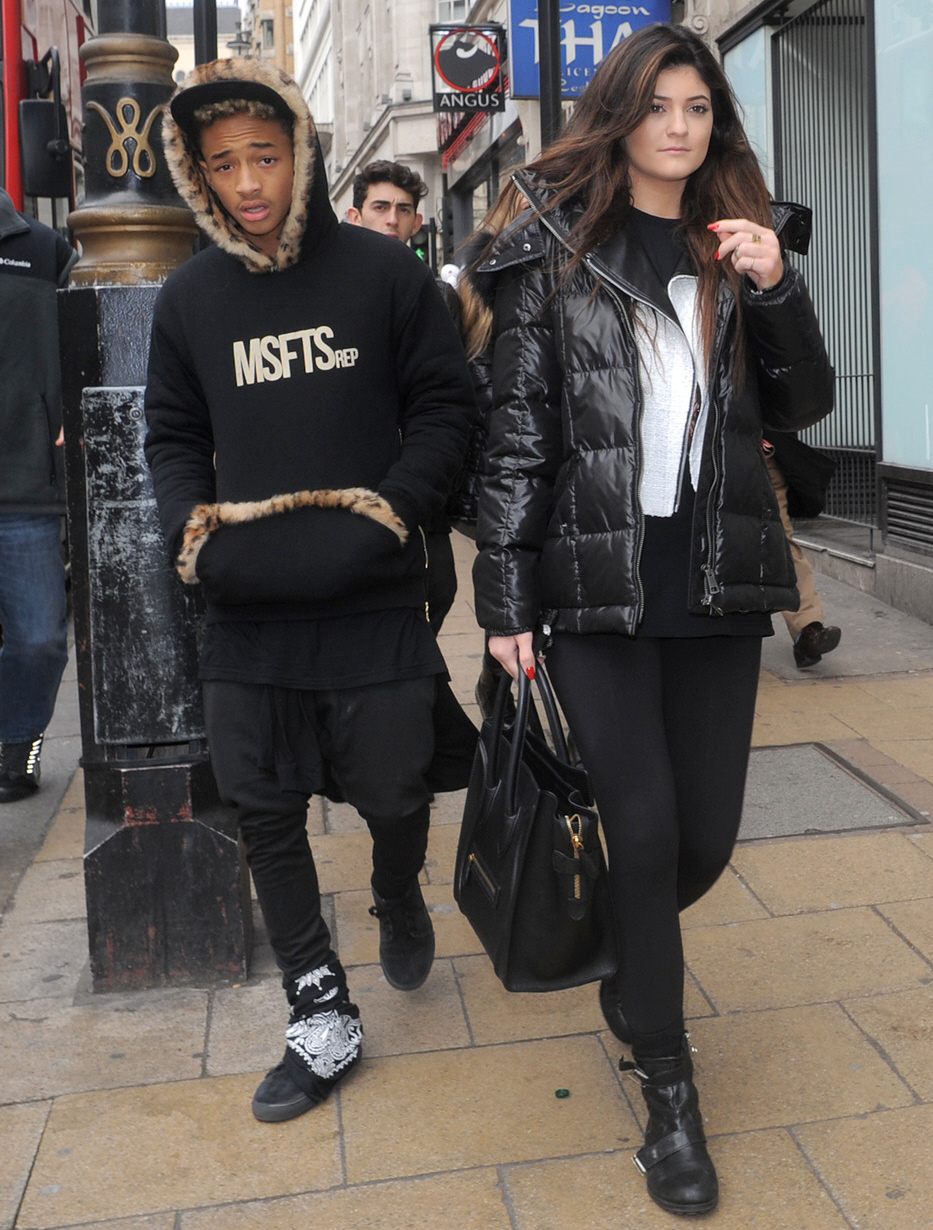 I shouldn't be laughing at this story, but I just can't help it, and the giggles keep slipping forth. Perhaps this story is somewhat amusing to me because it involves Kris Jenner being completely caught off guard. As Kaiser reported not too long ago, Kylie Jenner (15) has been hanging out with Jaden Smith (14), and the two supposedly went on several dates in London. Now there's the "ick" factor involved with their very young ages, but there's also the strangeness that arises from the Smith families ties to Scientology. Well, Kris apparently wasn't aware of this latter fact, and now she's all surprised just like when Agyness Deyn was terribly shocked to discover the hardcore CO$ devotion of her new husband, Giovanni Ribisi. Sadly hilarious.
Will Smith and his family have always downplayed their afflication with Scientology, but Will himself has made sizable donations to CO$ "causes," and Will and Jada actually opened a private academy that's a CO$ school. Yes, there were denials by school officials, and then Will and Jada fired the head of the school and replaced her with a Scientologist. So that family is definitely in the cult, and Kris is allegedly all beside herself with worry. Naturally, she's probably not worried about Kylie's welfare as much as she is with the money-sucking reputation of the CO$. Oh Kris, this is why you research your daughters' dates before the dates actually start happening. Here are the details from this week's Enquirer: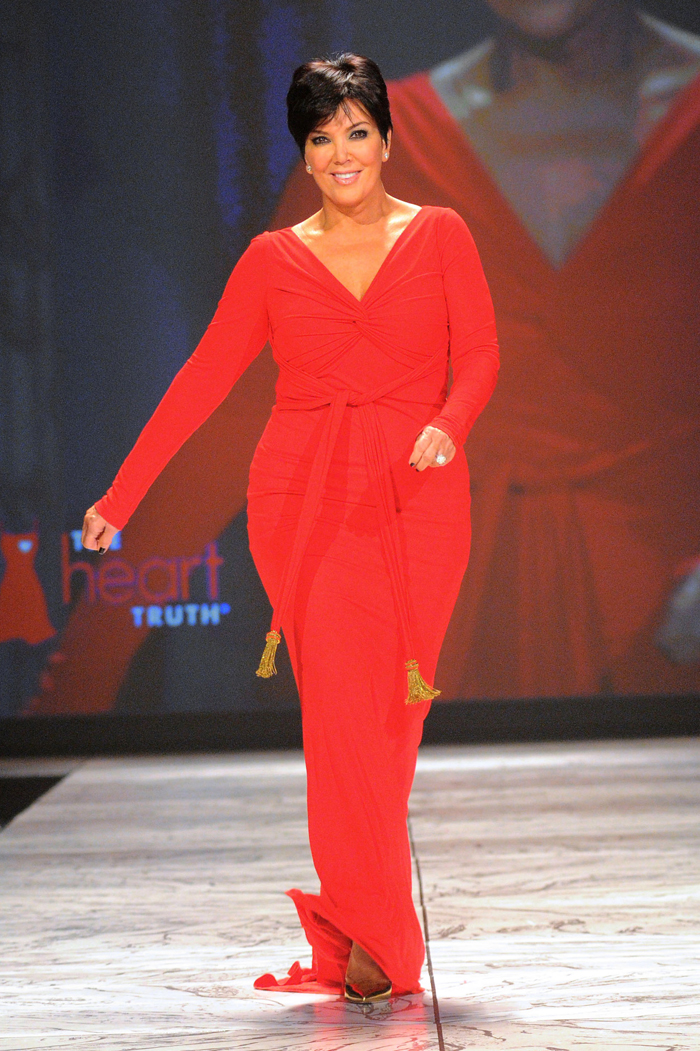 Kris Jennifer is terrified that her youngest daughter, Kylie, is going to get sucked into the sontroversial Church of Scientology if she continues to date Karate Kid star Jaden Smith — the son of Will and Jada Pinkett Smith.

The budding romance between Kylie, 15, and Jaden, 14 — who were spotted on a series of dates in London in early March — originally earned "momager" Kris' stamp of approval.

"They were going to be the new Kardashian 'celebrity couple,'" said an insider. "Kris' mind was going a mile a minute thinking of all the business deals she could make in the teen market. But after pals alerted her to the Smith family's attachment to Scientology, she started having second thoughts about the relationship."

According to the insider, Kris is concerned that Jaden will pique Kylie's interest in the church, which could eventually "go after her money and try to control her career."

Will has publicly denied that he's a Scientologist, but he maintains a close friendship with the organization's most celebrated member, Tom Cruise, and has donated to groups affiliated with Scientology in the past. The Men in Black star told a reporter: "You don't have to be Jewish to be a friend of Steven Spielberg. You don't have to be a Muslim to be a friend of Muhammad Ali. And you don't have to be a Scientologist to be a friend of Tom Cruise … I respect all people and all paths."

Still, Kris has her doubts. But insiders insist she has nothing to worry about. "Jaden's a teenager," noted another source. "He's way more concerned with sports, girls and dating than he is with Scientology."
[From Enquirer, print edition, March 25, 2013]
Of course, Kris is worried about losing control of Kylie's career because that would mean the loss of her manager percentage. Good old Kris, always looking out for numero uno.
In other equally disturbing and related news, the Enquirer is also running a story this week about how Kris might — brace yourselves for this one — have her very own (ahem) adult film just like daughter Kim. Gross, right? This tale is based upon more leaked journals from Kris' late husband, Robert. Apparently, Robert overheard Kris bragging to her friends about making a tape with her lover, and he confronted her, but "she laughed it off, telling him she was just kidding around. She said she knew he was there and wanted to teach him a lesson about eavesdropping on her conversations with her girlfriends." Let's hope that Vivid doesn't get ahold of that tape, like, ever.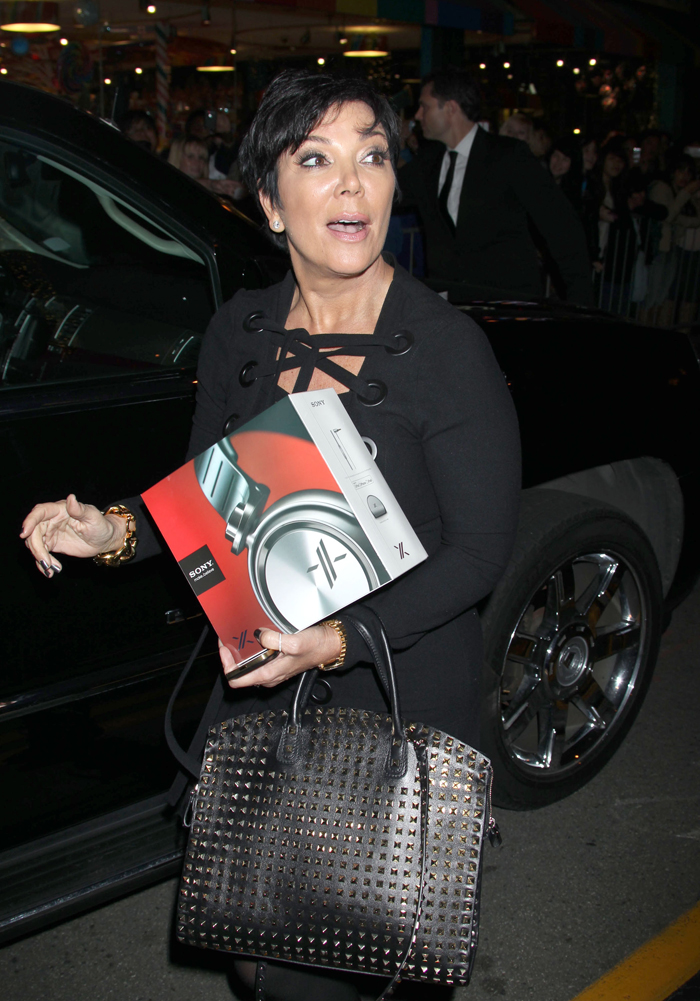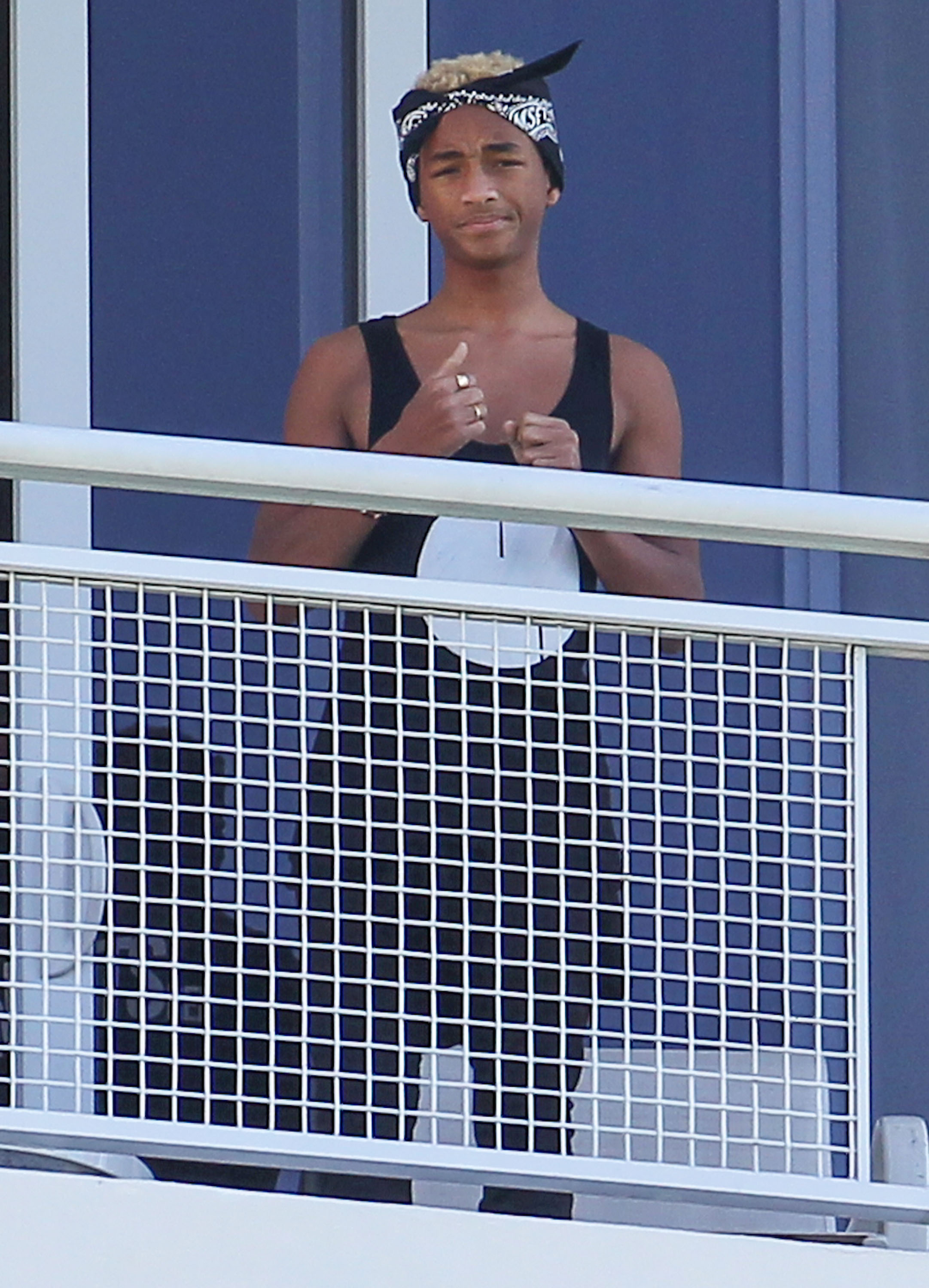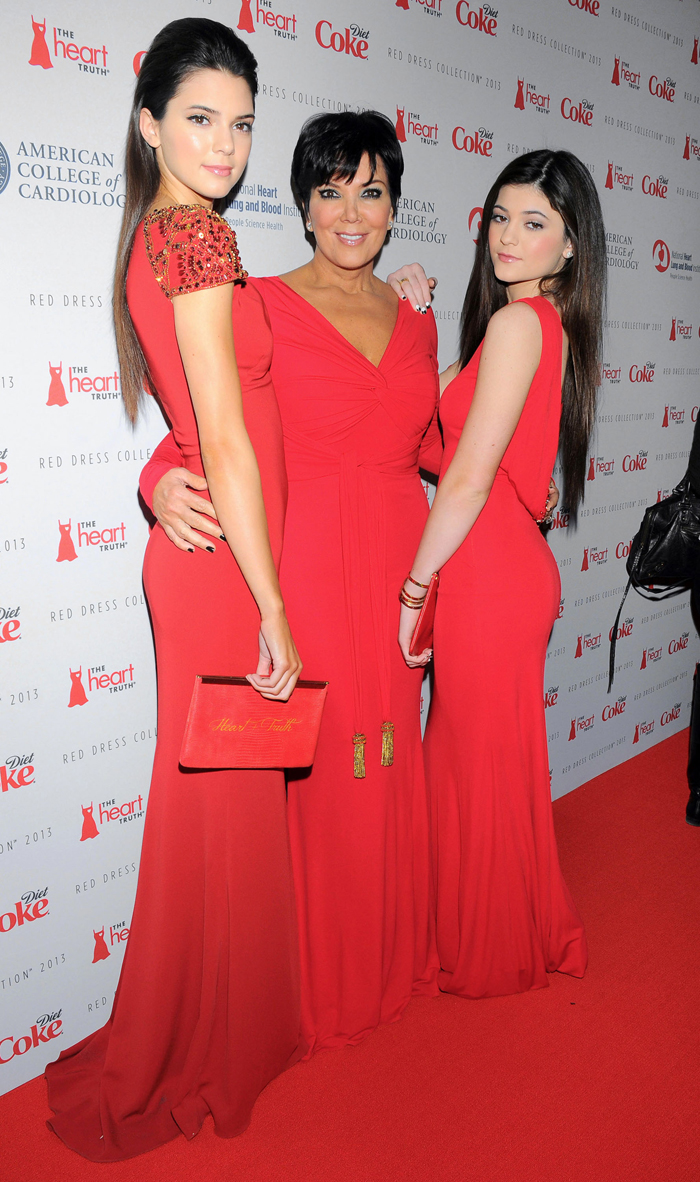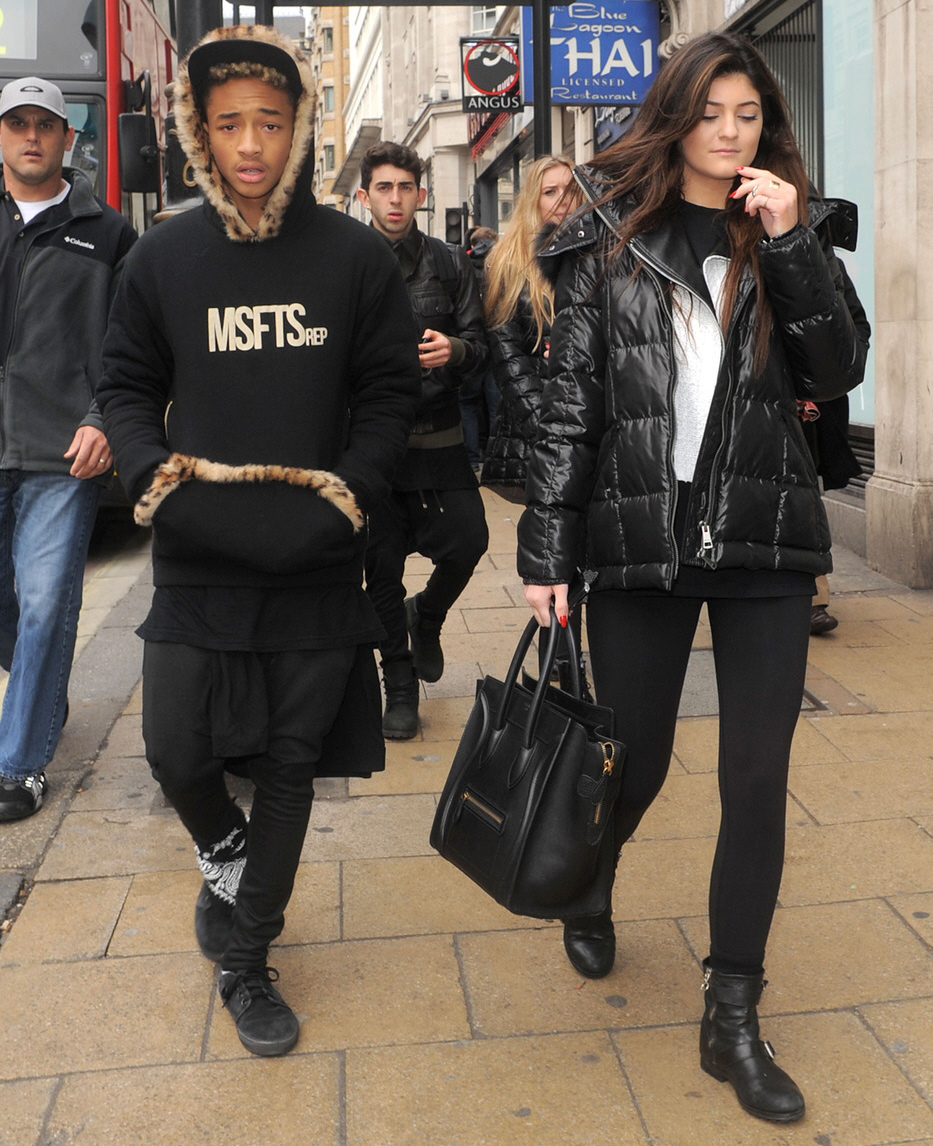 Photos courtesy of Fame/Flynet and Pacific Coast News