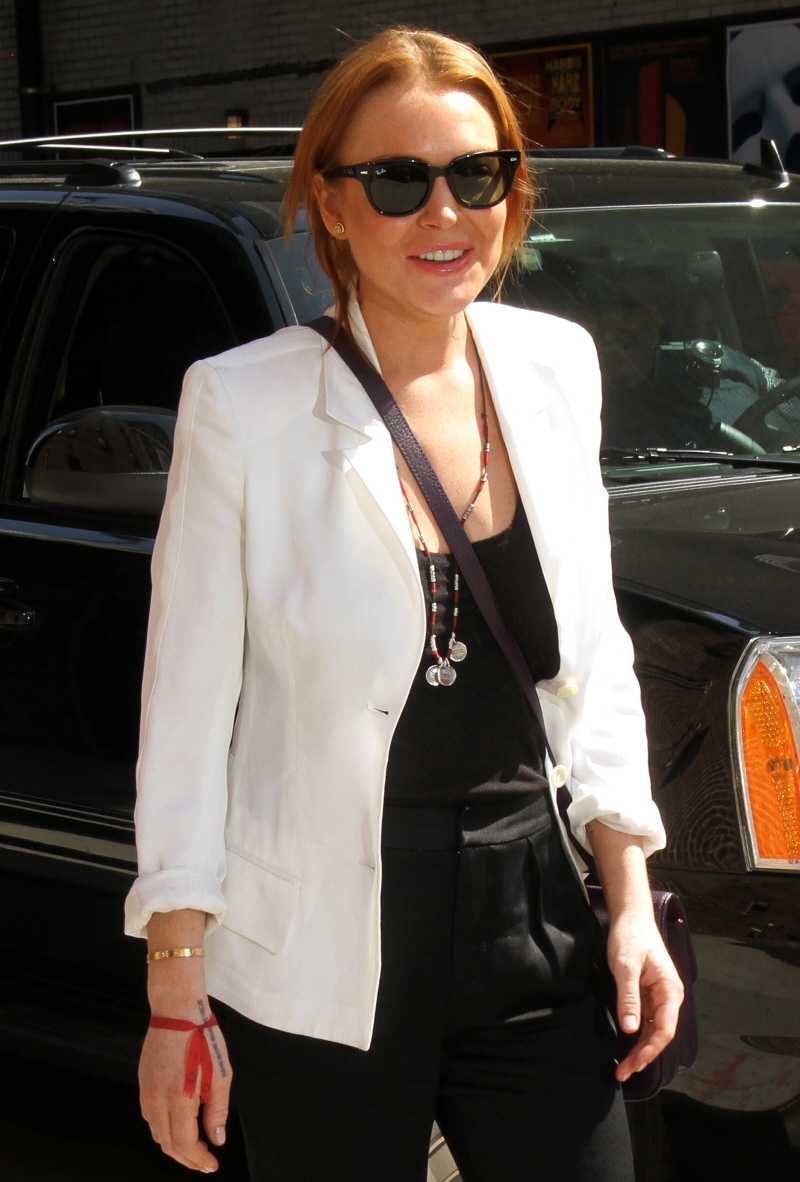 Last weekend we heard that doctors at the Betty Ford Clinic had taken away Lindsay Lohan's Adderall after a thorough examination. The doctors believed that LL had been misdiagnosed with ADHD and that she would be fine without her Adderall, and they believed she had been abusing it for the side effects for years – Adderall helps people lose weight (or keep weight off). Well, Lindsay's reaction to this turn of events has been crack drama, of course. She will crack squawk and crack hissy until someone listens. She's threatening to "leave" Betty Ford because apparently she thinks a court-ordered 90-day rehab sentence is optional. And now comes the worst news ever… she's gained a few pounds! CRACK DRAMA.
Since Lindsay Lohan's Adderall was taken away from her last week by doctors at the Betty Ford Clinic, the troubled actress has gained five pounds and is complaining that she can't stop eating, RadarOnline.com has learned exclusively.

The 26-year-old starlet has been "extremely emotional this past week and is finding comfort in food. Lindsay can't stop eating, and has gained five pounds because she has such poor eating habits. She has been exercising, but she just doesn't have a lot of energy because she is no longer taking Adderall, which is a psychostimulant medication that contains amphetamine. She has been talking to a nutritionist at Betty Ford about eating healthier," a source close to the situation tells RadarOnline.com exclusively.

As we previously reported, LiLo revealed her Adderall use in a recent interview with Piers Morgan on the Daily Mail saying, "I have severe ADD (Attention Deficit Disorder). I can't stand still. So I take Adderall (a prescription drug) for that, it calms me. I know people who take it to stay up, or girls who take it to supposedly stay slim because it kills your appetite. But I eat all the time. I just take it to stay calm. It works well for me."

Board certified addiction specialist Dr. Drew Pinsky has voiced his concerns in the past over to Radar over Adderall use and addiction saying, "I have had lots of experience with Adderall. There seems to be problematic issues related to Adderall, addicts seem to do okay on Adderall short-term, but as time goes on, the drug becomes an issue."

Making the situation even harder for Lohan, "is the food at Betty Ford is really, really good. Meals are elaborate affairs, featuring lots of delicious desserts. Lindsay just can't say no to the food. She is complaining that the new medications doctors prescribed, which isn't amphetamine based, aren't working. She is just making herself miserable," the insider revealed.

Lohan was ordered by the courts to remain in a locked-down rehab facility for 90-days as part of a plea deal in her lying-to-cops case involving a car accident in Santa Monica, CA. last summer. She entered Betty Ford earlier this month.
My armchair diagnosis is that Lindsay is eating so much not just because she's off Adderall, but because she's off alcohol. Her body is used to consuming unlimited amounts of empty liquor calories and now she's bingeing on real food, and her body doesn't know how to handle it. I went through a similar phase when I gave up alcohol a few years ago – I did it for diet reasons, but I found I still craved something sugary in the evening, when I usually had a drink.
Anyway, Superhero Michael Lohan (special superhero power: kicking vaginas) is riding to the rescue! Radar spoke to Michael and he said, "I am going to go to California and I want to meet with Lindsay's attorney Shawn and the City Attorney to talk about her transferring to the Lukens Institute. It is ridiculous for Lindsay to spend 90 days at Betty Ford. They are a 30-day program place. There is no reason for her to repeat the same program for three months." Blah. The Betty Ford already said that they were tailoring a 90-day program especially for LL so she wouldn't just do the same 30-day program 3 times.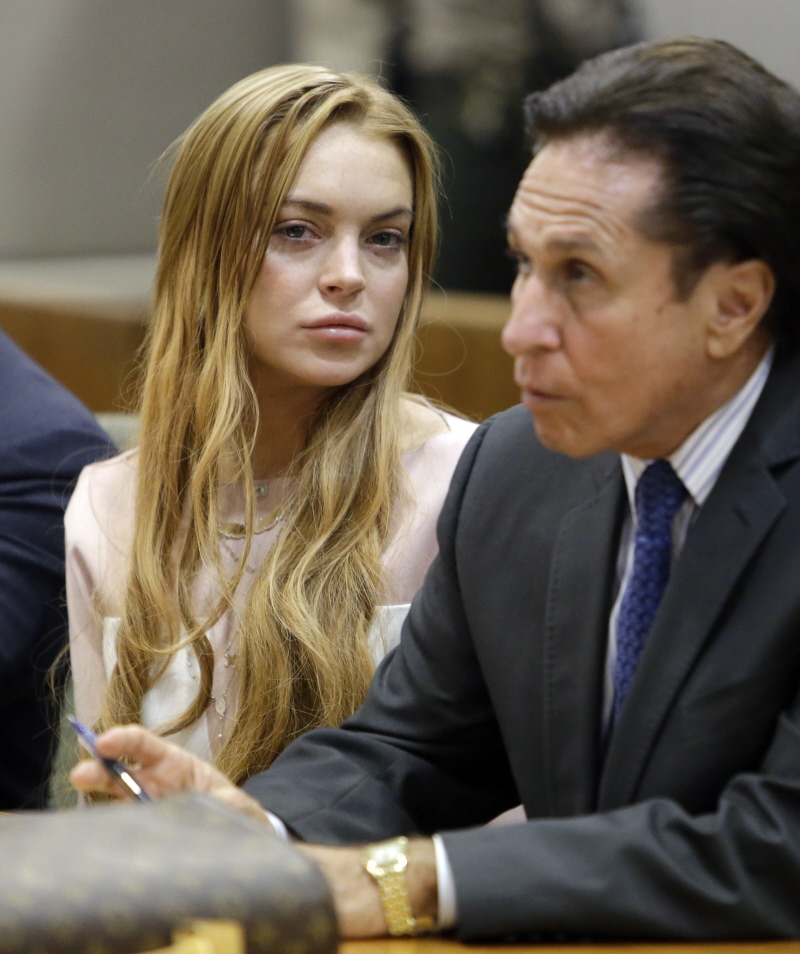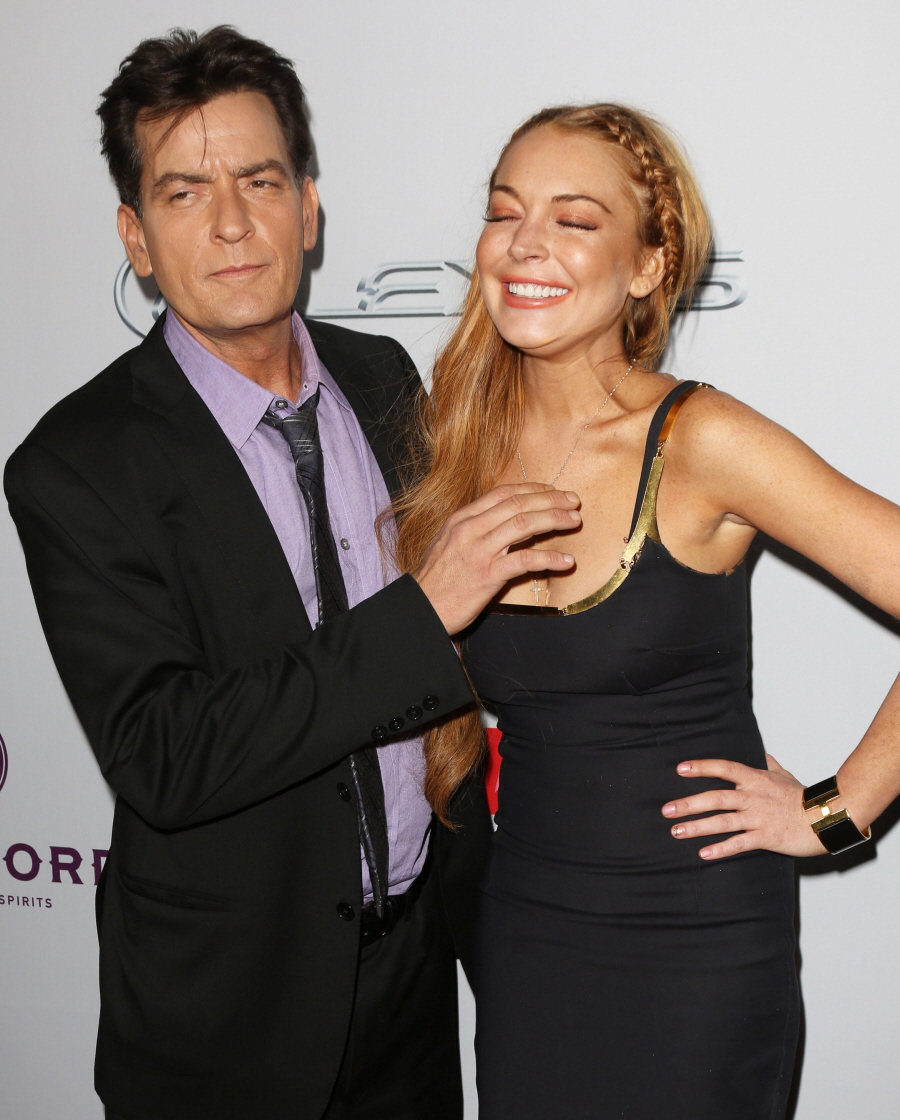 Photos courtesy of WENN.