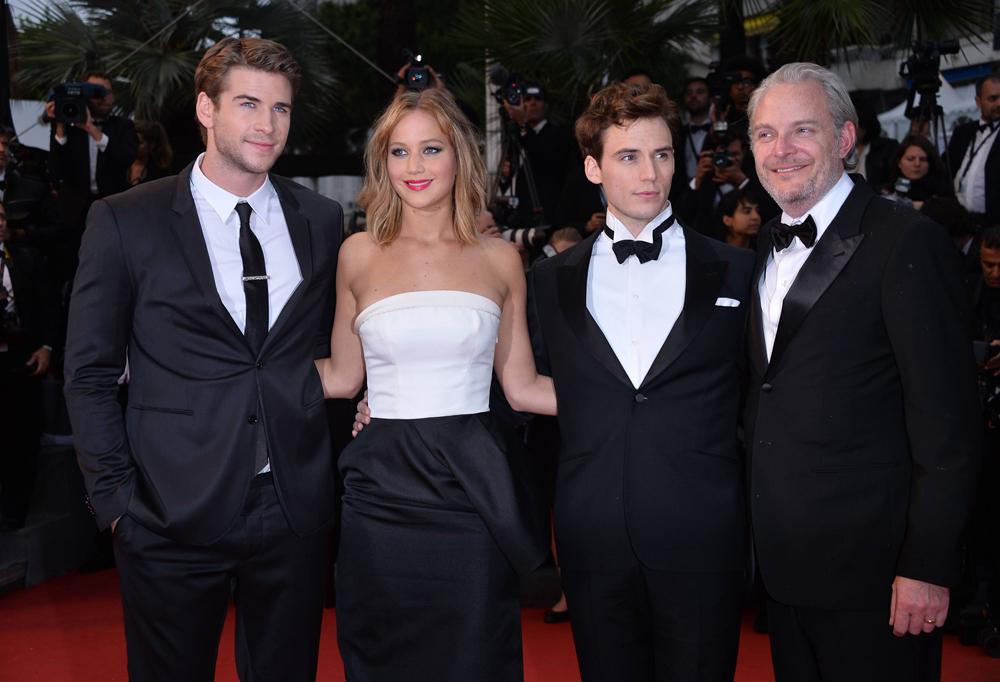 Somehow, I knew this story was coming sooner or later, and I bet Jennifer Lawrence knew it too since she already admitted to getting a heads up when the tabloids set her up with Bradley Cooper. I don't really believe this story in the slightest, so let's dispense with formalities and head into setup mode.
Jennifer and Liam Hemsworth have both been in Cannes for the past several days to promote Catching Fire and attend the endless stream of parties. Jennifer's also representing Dior while Liam looks like a million bucks in Dolce & Gabbana. Jennifer is currently unattached (and not back together with Nicholas Hoult) and Liam presumably has at least one foot out the door of his relationship with Miley Cyrus. So of course, In Touch has published a new story that boasts, "finally free from their long-term relationships, the sexy costars give full-on PDA in Cannes." LOL: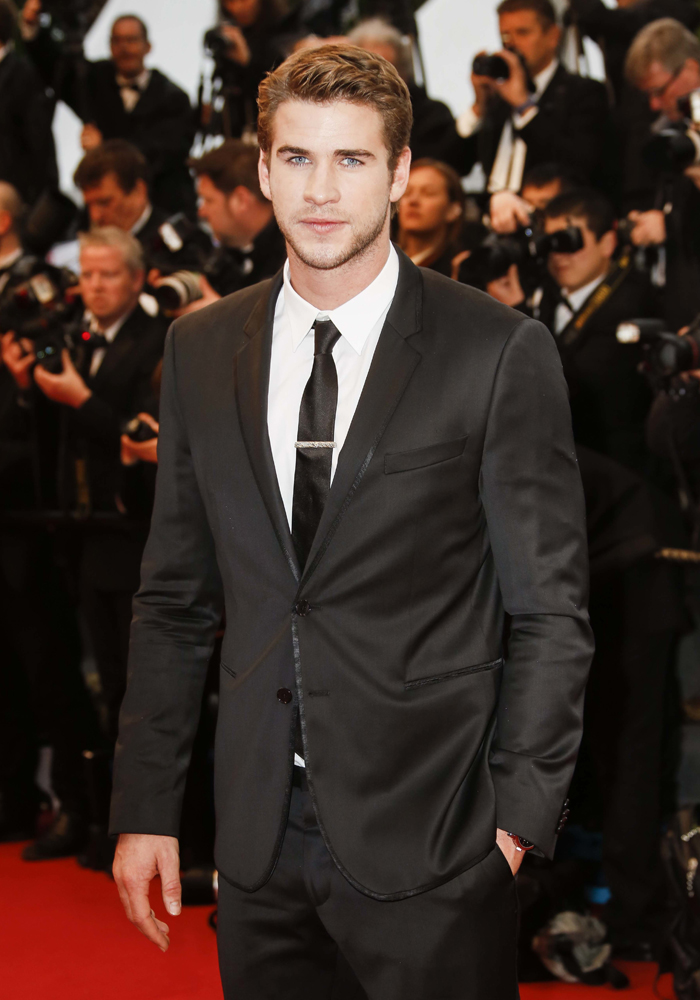 It's on for Hunger Games costars Jennifer Lawrence and Liam Hemsworth! The long rumored couple were finally caught canoodling in public while in Cannes, France — in the VIP section of the Hunger Games: Catching Fire party at Baoli on May 18. "Liam and Jennifer were flirting all night long," an eyewitness tells Star. "They were giggling and couldn't stop touching each other! Jennifer kept putting her hand on his knee while Liam leaned in, whispering in her ear. The electricity between them was off the charts!"

Pals say that Liam, 23, has always been into Jennifer, 22, but never acted on his feelings because he was with Miley Cyrus since 2009. Jennifer was also tied down by actor Nicholas Hoult, but she ended their two-year relationship in January. Now that they're both single, they've been getting close — and the sparks are flying!

Liam thinks very highly of Jennifer as a well-respected, serious actress, which he finds very attractive. "She's secure with herself — which is a change from Miley, who always needed attention," says an insider. "Jennifer is really his ideal woman, while Miley has turned into a trainwreck and her hard partying is a turnoff. Liam believes that he and Jennifer are much better suited — and both of them are anxious to see where their relationship goes!"
[From In Touch, print edition, June 3, 2013]
What a strange assumption that Liam and Jennifer were "flirting all night" because Liam kept talking directly into her ear at what was certainly a very loud party. No one ever saw the two lock lips, and I don't buy Jennifer touching Liam's leg as evidence of romance because she's a very touchy-feely type of friend. Besides, Liam is allegedly still enjoying regular trysts at the home of January Jones & JLaw is too smart to step into that mess.
There's also a story in this week's Star that says Liam is still living with Miley, but they're sleeping in separate rooms; supposedly, Liam feels too awful about Miley's state of mind and just can't leave, and it's Miley who refuses to take off her engagement ring. Oh man:
Miley Cyrus and Liam Hemsworth called it quits after he was caught leaving a pre-Osacr party with "Mad Men" star January Jones in February. But the former couple still have some unvinished business. "He's living at her place in LA," a friend of Miley's reveals. "But they're not sleeping in the same bed; she's in the master, and he's in a guest room." So why hasn't Liam left? An insider close to the former couple says the Hunger Games star, 23, is concerned about Miley, 20, who still won't take off the 3.5 carat engagement ring he gave her in June. "Miley and Liam have broken up before, and she unraveled," says the source. "She was crying and calling and texting him all the time. Everyone was really worried for her, especially Liam." Despite everything that's happened, he cares about her, says a pal: "He's a good guy. He loves her, but he knows that they're not right for each other. He just wants to make sure that she's in a good place before he moves out and they officially announce their split."
[From Star, print edition, June 3, 2013]
Dude needs to pull that bandaid off. I think Liam is a douche for cheating on Miley with January, but he's not making it any easier by stringing her along. Just move out and be done with it, right?
Meanwhile, a Miley source (obviously) says that she and Liam have totally made up and that they kissed on May 10 at her house. Whatever. As much as I don't believe that Liam and JLaw are, like, totally doing it …. I believe even less that Miley and Liam are just fine.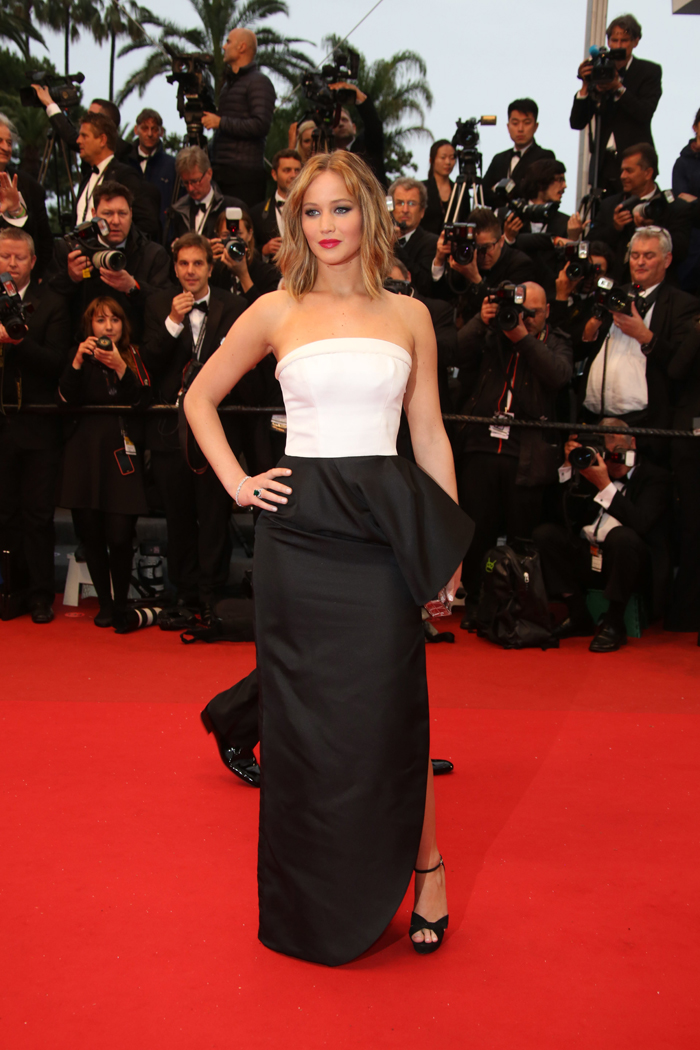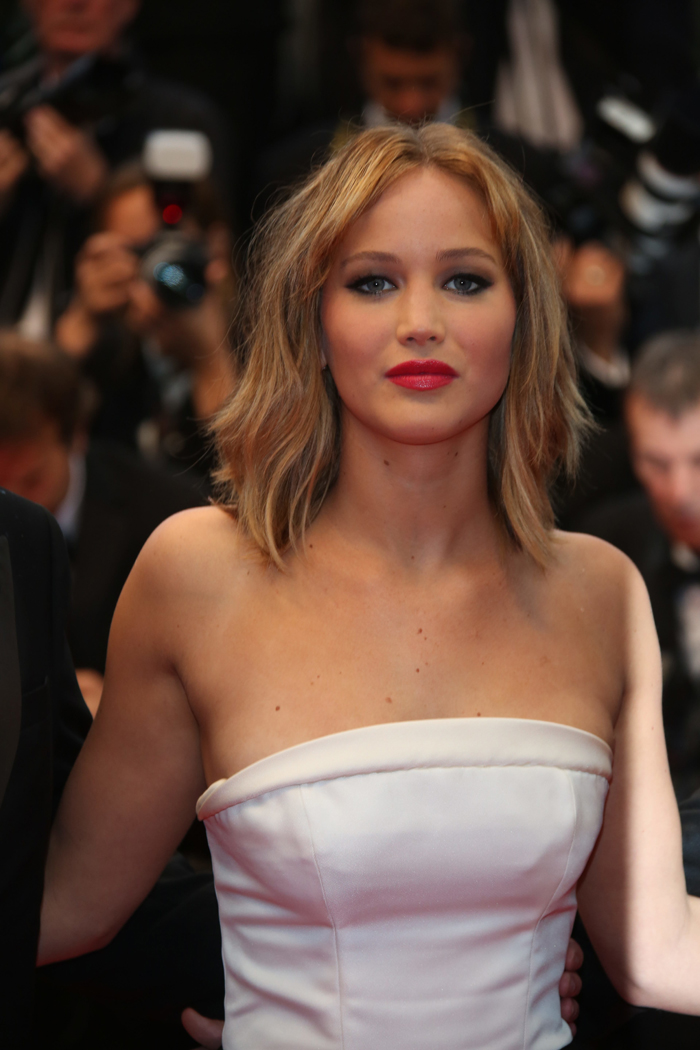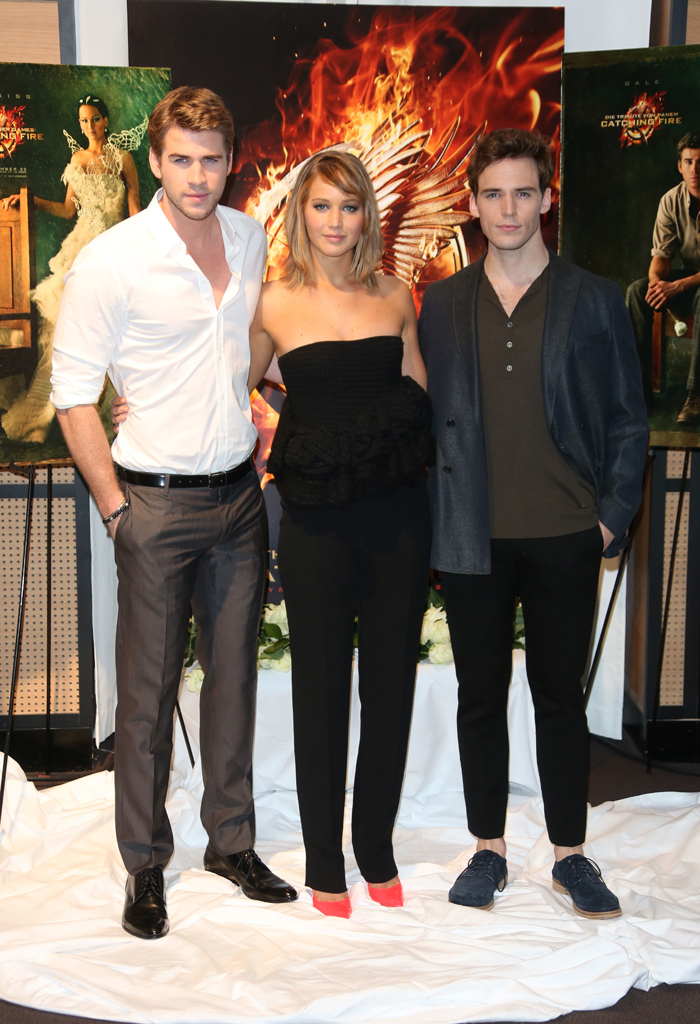 Photos courtesy of Fame/Flynet and WENN