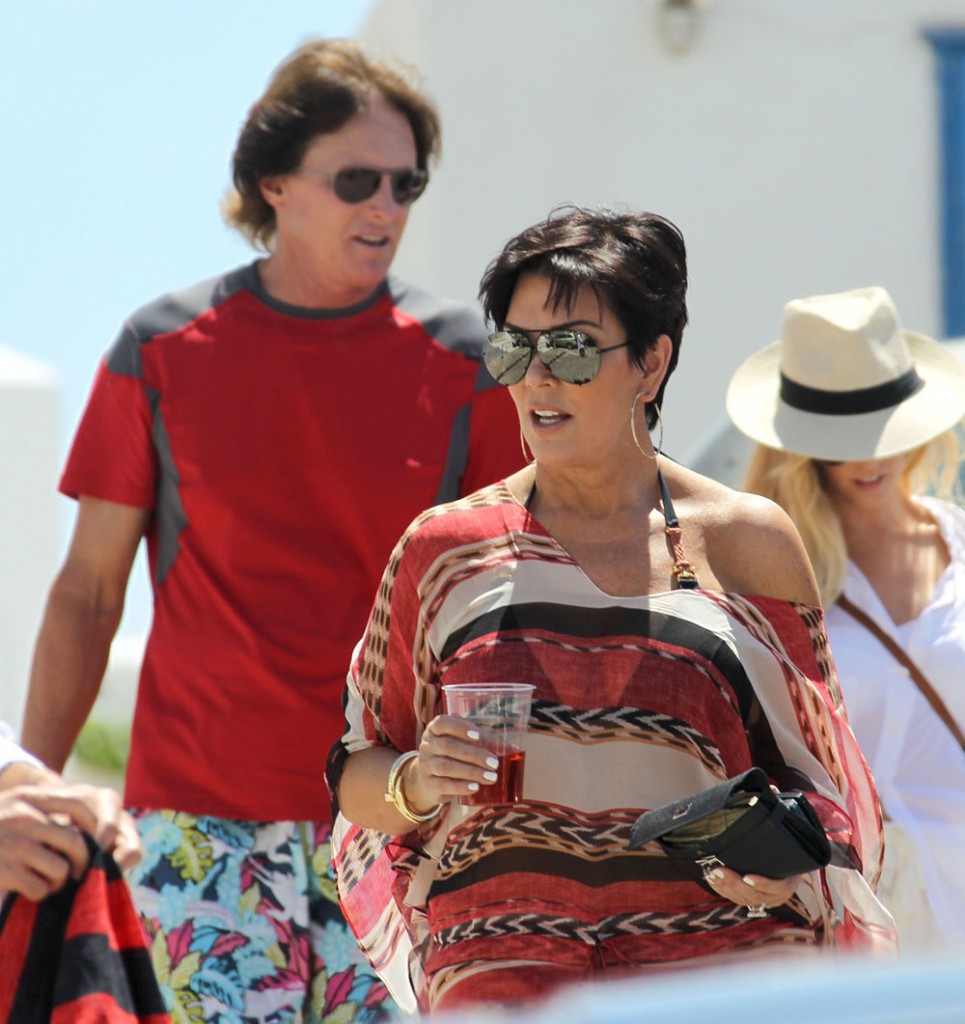 Kris Jenner and her husband of 22 years, Olympian Bruce Jenner, have been rumored to be on the verge of splitting for almost two years at this point. We've seen very few photos of the two together, Kris' daughter Khloe has admitted that her stepdad lives in another house, and stories of their imminent divorce pop up every few months. In February, Kris denied that she would divorce Bruce, but she didn't have much to say about whether their marriage was on the rocks. According to In Touch [via Radar Online] that's very much the case. Kris and Bruce are all but over, they haven't had sex in years and they're only together for business purposes.
Kris and Bruce Jenner have been living separate lives lately but their relationship has hit a new low with a report claiming that their loveless marriage is over and dropping the bombshell news that they haven't had sex with each other in years and she isn't wearing her ring.

The matriarch of the Kardashian family is being hit from all sides lately – her daughter Khloe Kardashian's very public battle with Lamar Odom and Kim's rocky relationship with Kanye West are all coming to a head and now her own marriage seems to be effectively ended.

"They've had problems for a long time and have been separated for months," a source close to the couple told In Touch magazine.

"They haven't slept together in years and pretty much just have a business relationship at this point. Their marriage is over."

While daughter Khloe has been flashing her giant rock as her marriage with Lamar crumbles, Kris has been spotted without her own sparkler recently.

"There were also promos for her talk show [Kris] that she wouldn't approved because she realized she wasn't wearing her ring in them" the source told the magazine.

"She made sure they never saw the light of day."

According to the report, Kris' fame seeking is the cause of their demise.

"He is so sick of the Kardashian machine and Kris' antics. He knows she's making him look foolish," a source close to the Olympic athlete told the magazine.

"This is a man who was called the best U.S. athlete of all time. But he's so broken down. It's like Kris has sucked the life out of him."
[From In Touch via Radar Online]
In the print edition of In Touch they add some more quotes that are worth mentioning. Their insider said "they don't do anything together unless it's filmed. It's all fake for the show." They also add the detail that Kris had a "rumored affair with trainer Gunnar Peterson in 2012." ORLY? That's the first time I'm hearing of that "rumored affair." It sounds like some promotional rumor that PMK cooked up to increase her profile.
Given how long we've heard these stories, I doubt that a divorce is going to happen anytime time. Kris and Bruce may hate each other, but they don't want to go through a messy divorce. They know what a spectacle it would be. It sounds like they've reached some sort of understanding for the time being. Plus, I doubt Kris wants Bruce to get his hands on half her earnings. He may be a wealthy man in his own right, but if they divorce he has a right to half of what she's earned during their marriage. She'd rather live a facade than give up millions.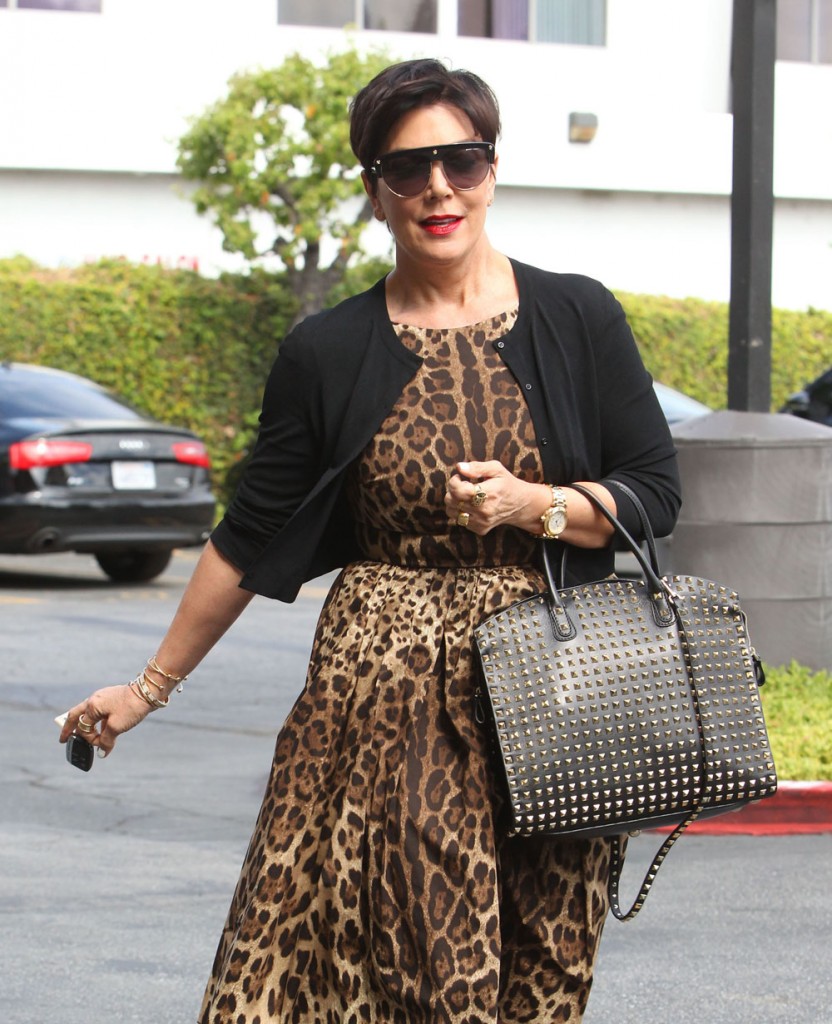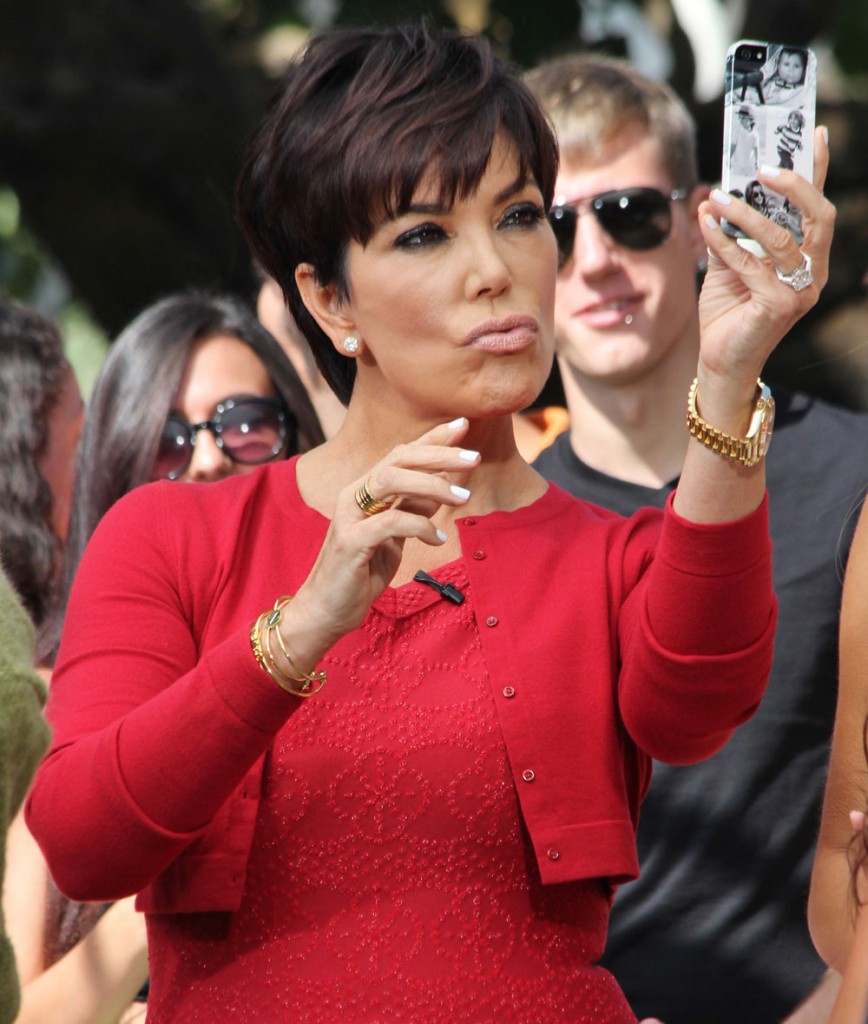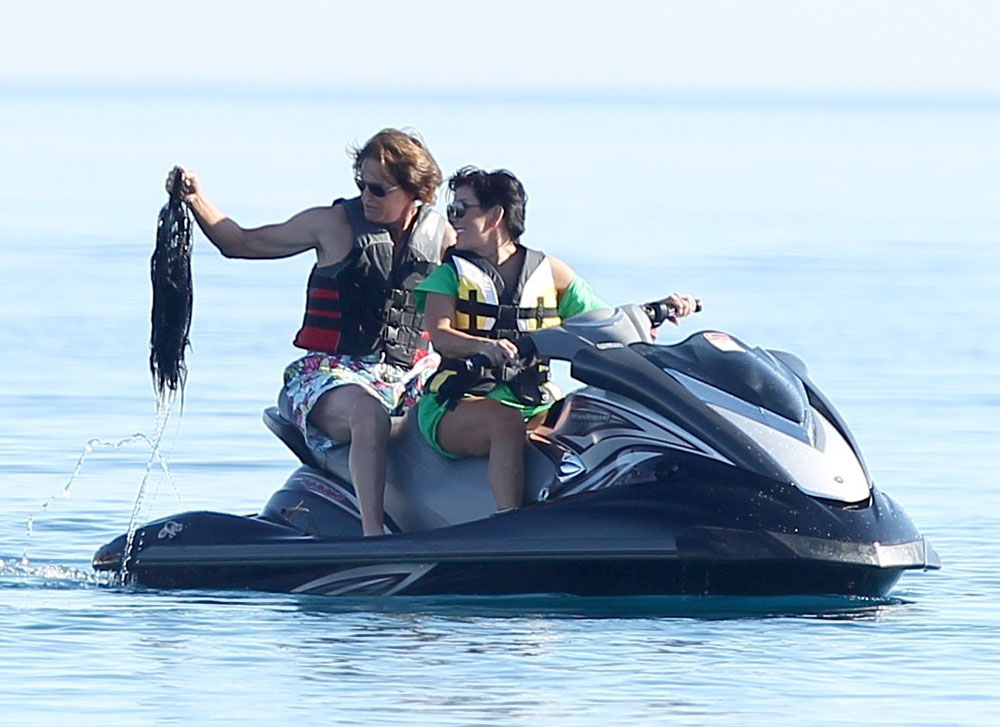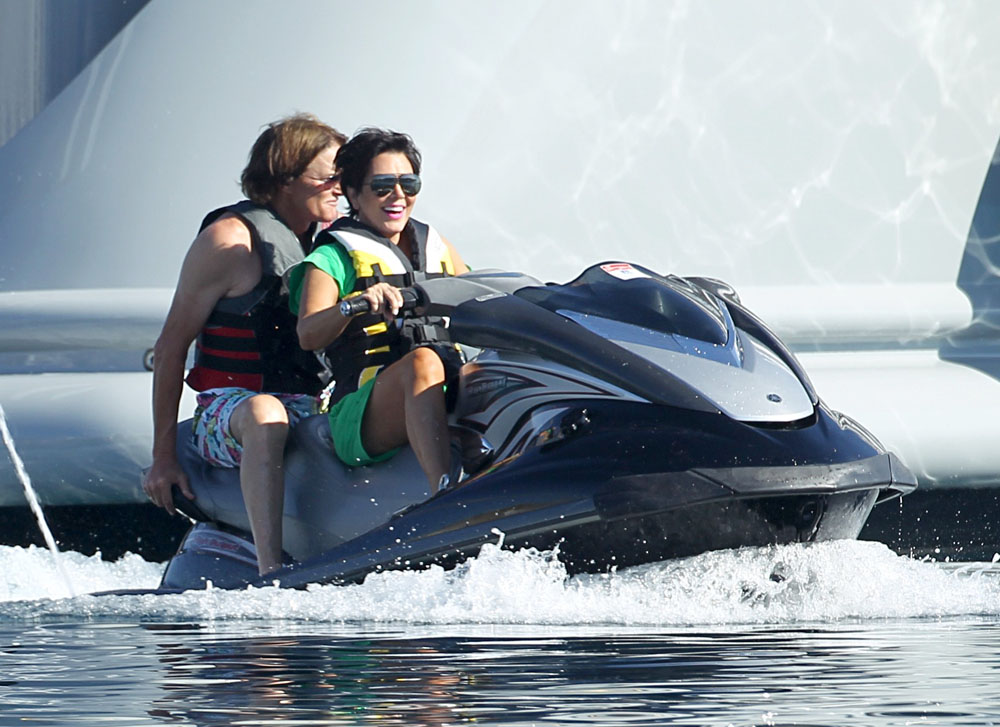 These are the last photos of Bruce and Kris together I could find. They're shown in Greece in April filming scenes for their show. Kris is also shown inb a leopard-print dress on 8-27-13. Note that she's wearing a different band on her ring finger. In the photo with the red dress (from 8-20-13) she has on her regular engagement/wedding ring. Photo credit: WENN.com and FameFlynet