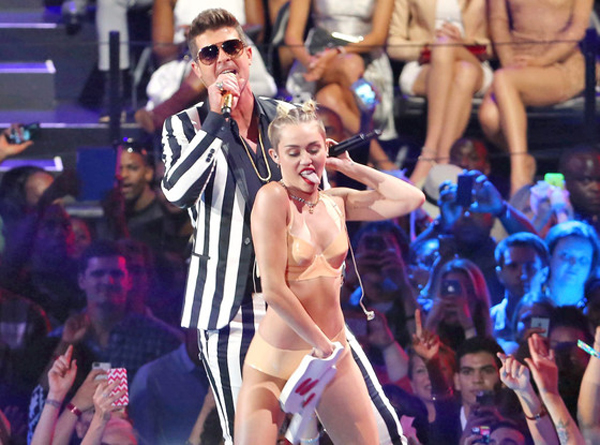 Miley Cyrus is topping all of the year-end lists of 2013. Not only is she gunning for Time's Person of the Year, but she's been named one of Barbara Walters' Most Fascinating people. Yahoo just announced that Miley is their top search query of the year. In response, I ask, "Do people really still search on Yahoo?"
Miley is also topping Time's newly released Best and Worst fashion lists. She scored #1 on the Worst list for her flesh-colored latex bikini at the VMAs because "two-piece serves no other stylistic purpose apart from showing a lot of skin." No kidding. As for #6 on the Best list, Miley got a huge pass for her glittery green Marc Jacobs gown from the Night of Stars event. That dress was okay, but I'd place her amazing Met Gala dress even higher.
Here are some more assorted Miley tidbits:
* "Wrecking Ball has somehow climbed back to #1 on Billboard's Hot 100 list. Don't worry, it's not because people really like the song. The tune has simply scored a big boost from a gross viral spoof video that's been playing on the front page of YouTube for most of the week.
* Miley announced on Twitter that she wants a boyfriend who will be Canadian tuxedo twinsies with her. Of course a lot of outlets are running with the "I want a boyfriend" quote (and look, I used it for the title), but here's the full context of the tweet.
I want a boyfriend that will wear jean on jean on jean with me pic.twitter.com/IfsoxafCeO

— Miley Ray Cyrus (@MileyCyrus) December 4, 2013
* If this week's issue of Us Weekly is to be believed, Liam Hemsworth could be doing some swift online shopping for his own all-denim ensemble: "He pushed to get back in touch. [Miley and Liam] are talking like they did when they were together. She's confused about how she feels." The article mentions "secret meetings." Don't do it, Miley!
Miley posted a grainy twitpic of herself at the piano, which I found amusing. I guess this is what she does as she waits for her chef to fix her food. She's so cray.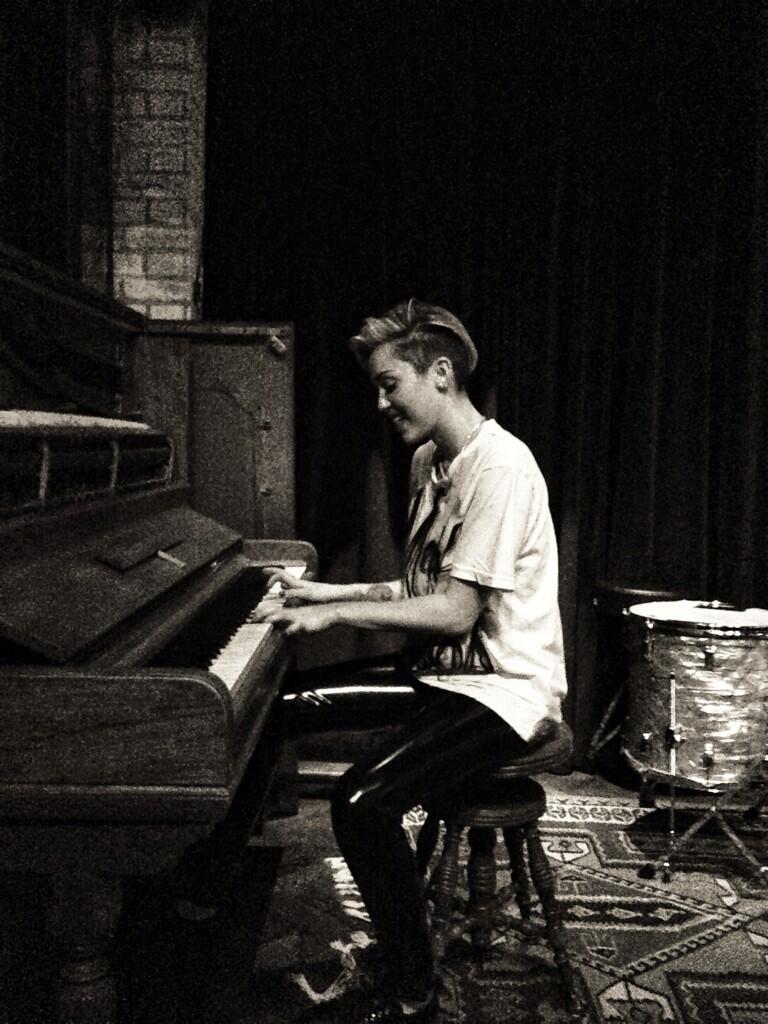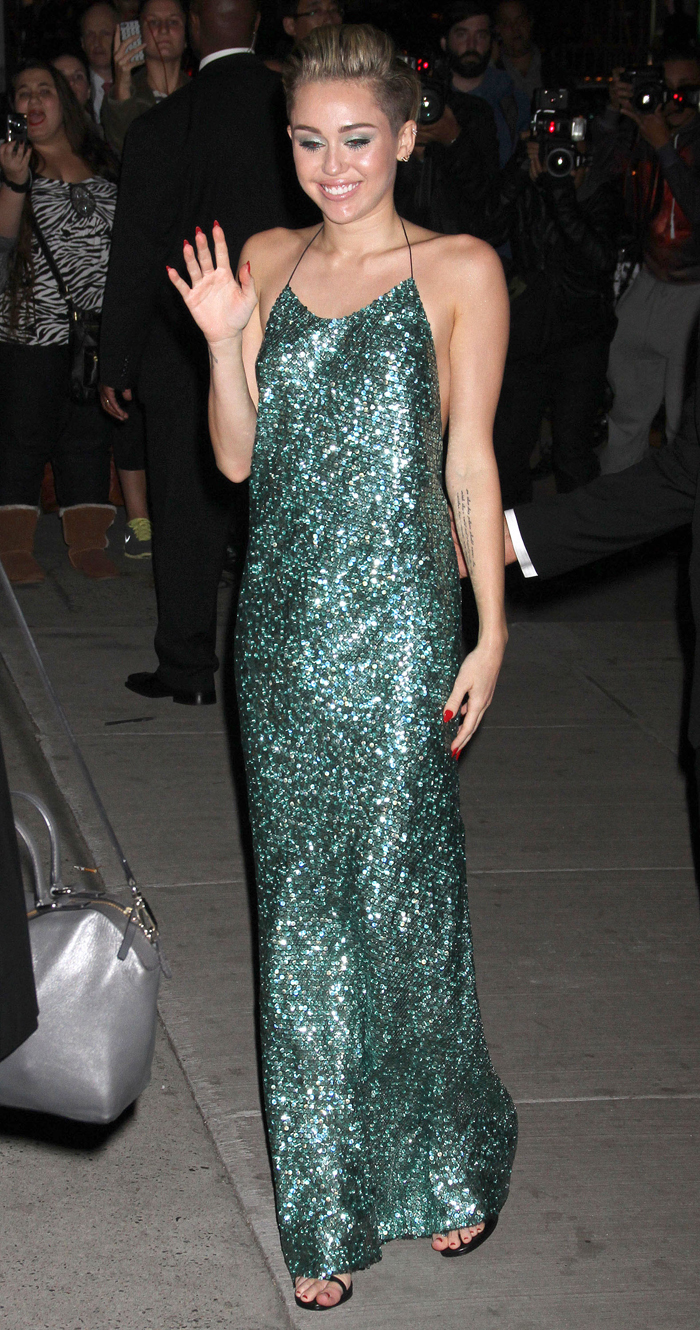 Screencaps courtesy of MTV, images courtesy of Fame/Flynet & Miley Cyrus on Twitter