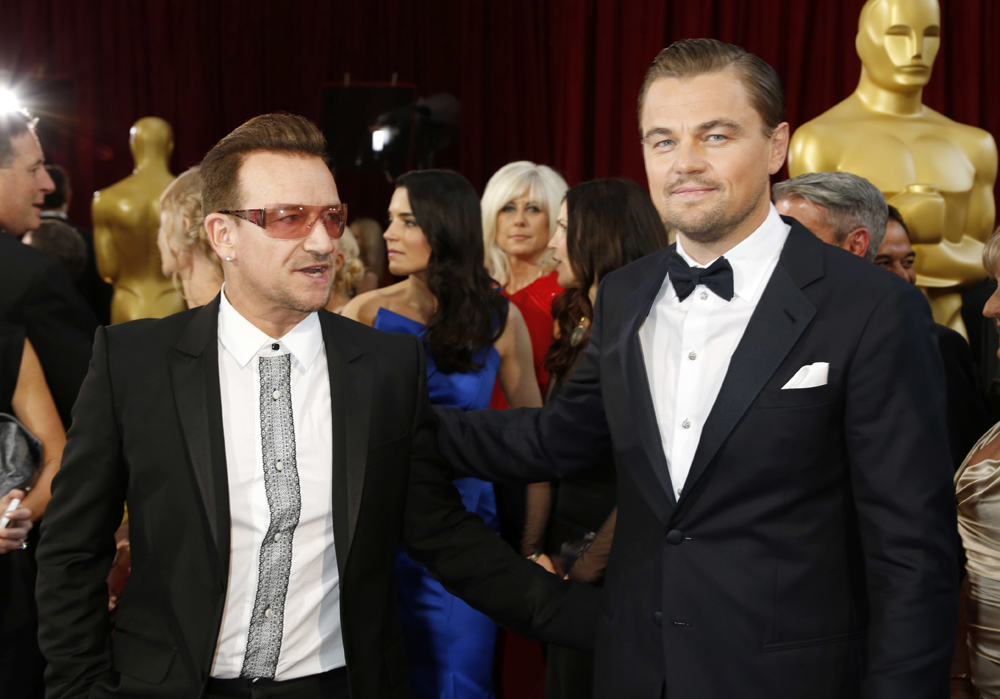 Leonardo DiCaprio is having an awful week. People are looking him not as a four-time Oscar nominee but a four-time Oscar loser. Which is really no big deal if one is gracious like Amy Adams, who truly is overdue for a win. The problem is that Leo really thought that this would be his year. That wily Texan, Matthew McConaughey, snatched Leo's dream away by grabbing that statue. Now the internet is abuzz with a "Poor Leo" meme.
I think this happened because Matthew not only returned to serious acting in a very convincing way, but he also killed it in a better role in a more Oscar-worthy movie than Leo's turn in a tale of excess. Leo's interviews also seemed a little bit forced. He kept insisting that he'd never done drugs and spoke hilariously about his ideal lady while continuing to mack on supermodels. We've heard buzzings from the tabloids that even Marty Scorsese told Leo to tone it down if he wanted an Oscar. Maybe the Academy also appreciates the idea of a family man like Matthew more than a guy who is the subject of "supermodel vagina" jokes at the Globes. I could be wrong. The Academy does love George Clooney.
I'm getting carried away from the subject of this post. Leo has been sued for his role as producer of Out of the Furnace. The gritty crime drama came out last December and boasted an incredible cast and trailer. Christian Bale, Woody Harrelson, Casey Affleck and Zoe Saldana — what could go wrong? The movie did bomb at the box office, and now Leo's getting sued over the film. Why? The movie portrays mountain people as hillbillies and "inbreds." 8 members of the Ramapo mountain people say the movie is about them, and they've been defamed and harassed as a result. Ruh-roh:
Leonardo DiCaprio has won several awards for Wolf of Wall Street, but his movie Out of the Furnace just got him sued! DiCaprio was a producer on the 2013 film based on the Ramapo Mountain people of New Jersey. Now, RadarOnline.com has exclusively learned, a group of those individuals is suing the actor and many others involved with the film, claiming that they were unfairly portrayed as drug-using "inbreds" in the movie – and now they're suffering from "emotional distress!"

According to court documents obtained by Radar, eight members of the Ramapo Mountain community filed a defamation lawsuit in New Jersey on January 2 over the film starring Casey Affleck and Christian Bale.

In particular, they take issue with statements in the film calling the Ramapo Mountain people "inbred mountain folk from Jersey" who "have fights" and are "nasty" and "crazy."

They insist, "Out of the Furnace characterizes the Ramapo Mountain people in an extremely negative manner," with Woody Harrelson's character Harlen DeGroat (a common Ramapo name) "characterized as the most awful human walking."

"The movie and [a review] in the New York Post," another defendant in the case, "places Plaintiffs and their family members in a false light," the court documents claim. "Each have had an extremely negative effect on the Plaintiff's community. It is extremely embarrassing to the Plaintiffs. Plaintiffs and their family members are harassed and discriminated against. The children are teased at school."

"The conduct of the defendants constitutes defamation …" the papers claim, as well as false light and intentional infliction of emotional distress. "The Plaintiffs are not the worst people, do not live in trailer homes, are not involved in an underground bare-knuckle fight ring, and do not live in a self-contained world of drugs and violence."

As such, they claim to "continue to suffer emotional and psychological damages," and want a jury to award them restitutions "in an amount to be determined by a jury."
[From Radar Online]
I don't know how much of a case the Plaintiffs really have. Lots of film and television projects portray mountain people in a negative light. Most recently, Justified has been guilty of creating characters that are anything but flattering to mountain people. I think the problem here is that Woody Harrelson's character has the same last name as many people in the Ramapo community. That's why these people say they've been harassed because of the movie. The only problem is … no one watched the movie.
Who knows how this will play out. Should Leo and his team have been more considerate of mountain people? Many parts of the US deal with the "hillbilly" label on a regular basis. Should we be more sensitive to that label? I think describing a group of people as "inbred" goes wayyy too far.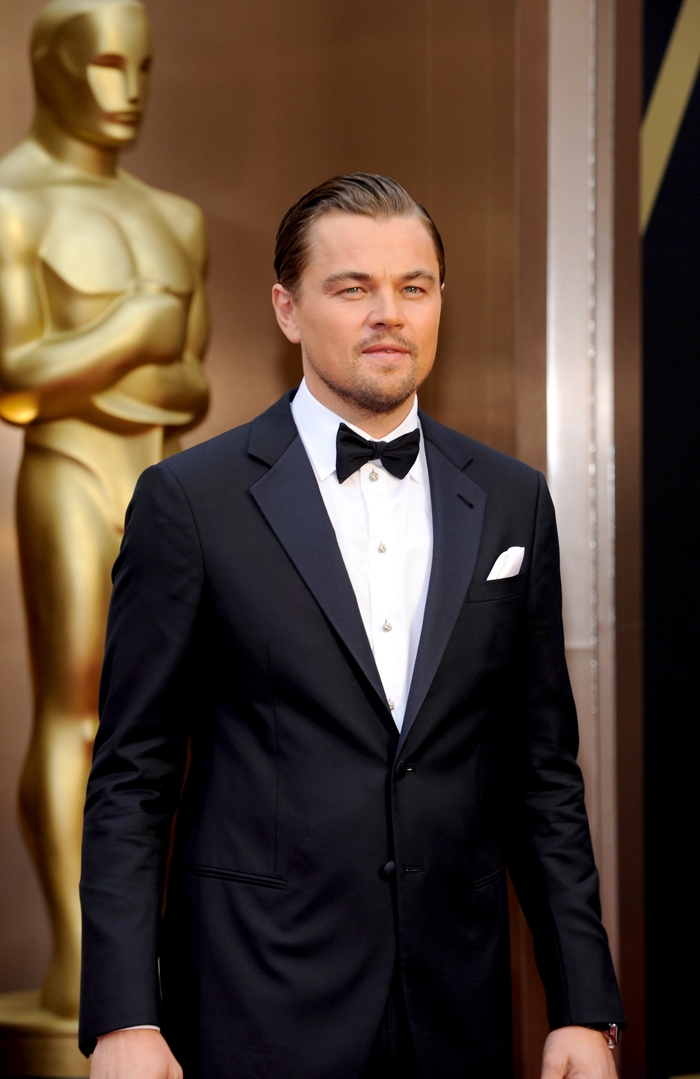 Photos courtesy of WENN