BAFTAs wrap-up: winners, losers & Clive Owen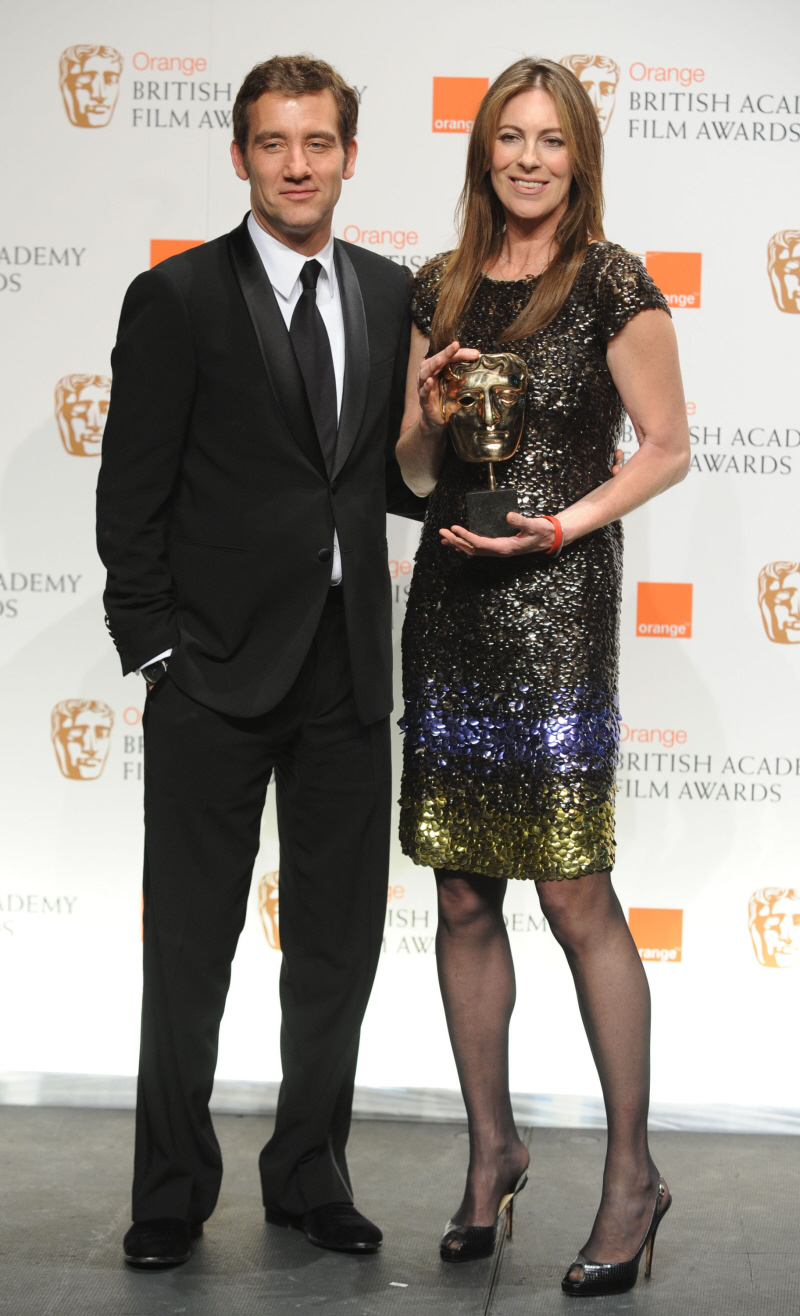 Last night, the annual BAFTA awards were held in London. The BAFTAs are like the English Oscars, and the bigger awards generally go to British stars or behind-the-camera talent, although the occasional American or other nationality has won, of course. Before I talk about the actual awards given and received, two pop-culture things of note happened last night – one, that Robert Pattinson and Kristen Stewart were at the same awards show, but didn't "go" together. They posed separately on the red carpet, and Kristen took home the "Rising Star" BAFTA and posed in the press room alone. The second was pretty interesting too – Prince William showed up to present one of the awards, and he was pretty much the biggest star there. Kate Middleton did not attend.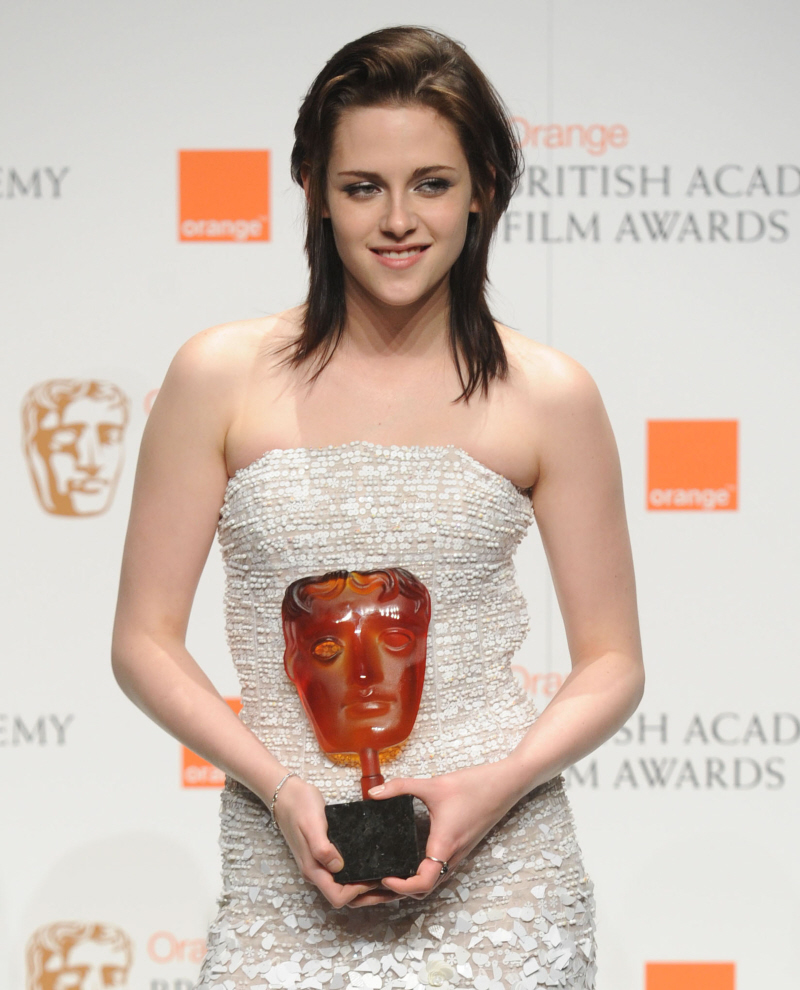 As for the actual awards, it looks like Colin Firth (A Single Man) and Carey Mulligan (An Education) took home the Lead acting awards. Kathryn Bigelow took home Best Director honors for The Hurt Locker (the award was presented by Clive "Oh My God You Look So F-cking Hot" Owen) and that film won best picture. Mo'Nique and Christoph Waltz took Best Supporting honors. A full list of BAFTA winners is here, and here's more from People:
It was a night to remember for Twi-hards and royal fans at the Orange British Academy Awards in London, as Prince William was announced BAFTA's new President and Kristen Stewart won the "Orange Rising Star" award with Robert Pattinson in the audience.

While Twilight's hot couple arrived separately on the red carpet, both to loud cheers, it was Prince William signing autographs that caused the biggest frenzy on the way in to the star-studded ceremony at the Royal Opera House in Covent Garden.

The young royal attended solo – minus girlfriend Kate Middleton – opened the ceremony with a heartfelt speech on his new BAFTA appointment. "This is such a privilege for me," he said adding, "I have to say, there is nothing better than going to see a really good film so this is a great personal thrill for me."

Prince William follows in the footsteps of his grandfather in accepting the high-profile arts role.

Later in the evening, Colin Firth scooped the Leading Actor award for his role in A Single Man and thanked his friend and director, Tom Ford, for believing in him. "An encounter with Tom Ford is to come away feeling resuscitated, a little more worldly, better groomed, more fragrant and more nominated than one has ever been before."

Carey Mulligan won the Leading Actress award for An Education. In a stunning floral dress, the Brit-born actress tearfully told reporters that the BAFTA recognition meant "everything to me," and that it would be kept in the UK, "probably at my parents house, in their living room."

The war drama The Hurt Locker picked up the most awards, taking home six in total, including Best Film.

The evening ended with Prince William and Uma Thurman presenting the Academy Fellowship award to Vanessa Redgrave who gave an emotional speech and received a standing ovation from her peers and her family including her daughter, Joely Richardson.
[From People Magazine]
I'm very happy that Colin Firth won something for A Single Man. He's been up for every major award, but has yet to win anything because it's The Year of Jeff Bridges. No disrespect at all to Jeff whatsoever, but I think Colin is wonderful and deserving too. I'm also surprised that The Hurt Locker won so big at the BAFTAs – I thought James Cameron was liked in England, but maybe not. Oh, and I can't believe Prince William presented something to Vanessa Redgrave and she managed not to say something political about the royal family. Shocking!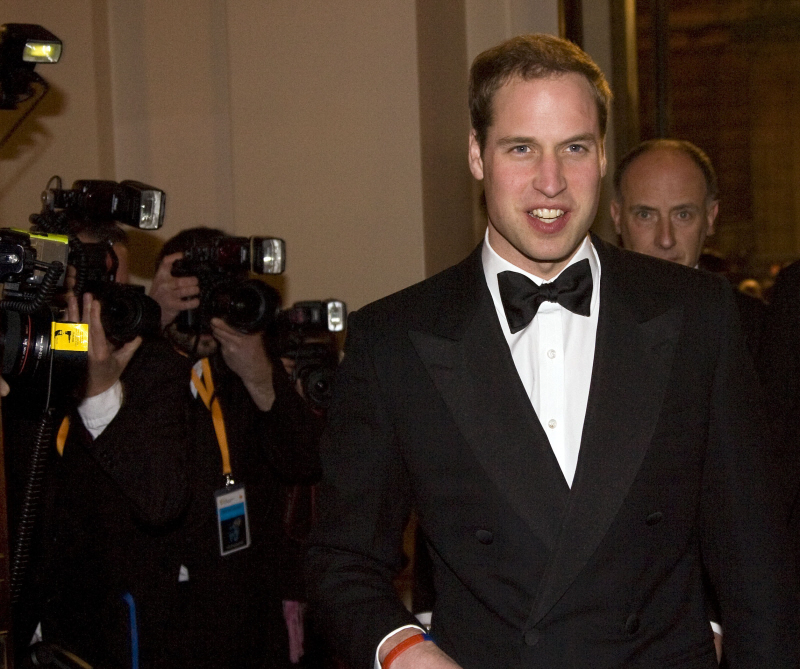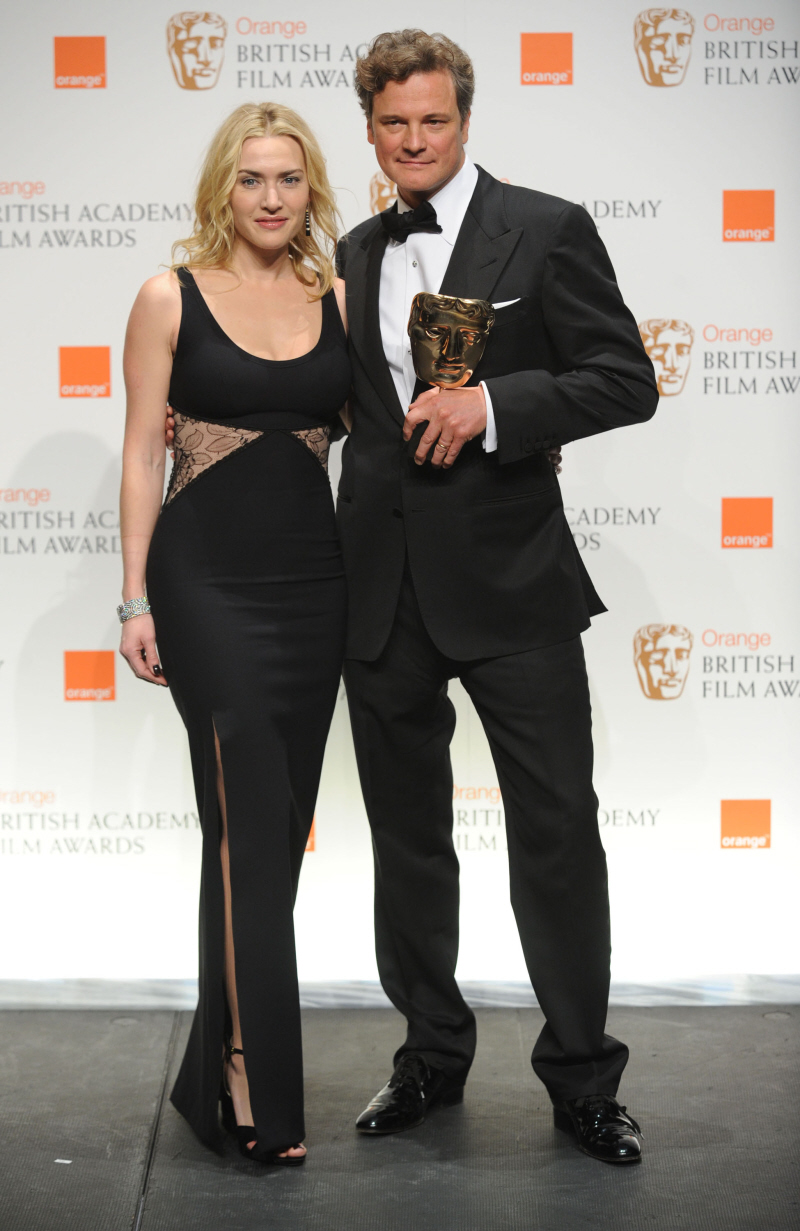 BAFTA red carpet and press room photos from February 21, 2010, courtesy of WENN and Getty/PicApp.

Posted in
Awards
,
Awards Shows
,
Carey Mulligan
,
Clive Owen
,
Colin Firth
,
Prince William