Sandra Bullock and Louis dress up as Toy Story characters for Halloween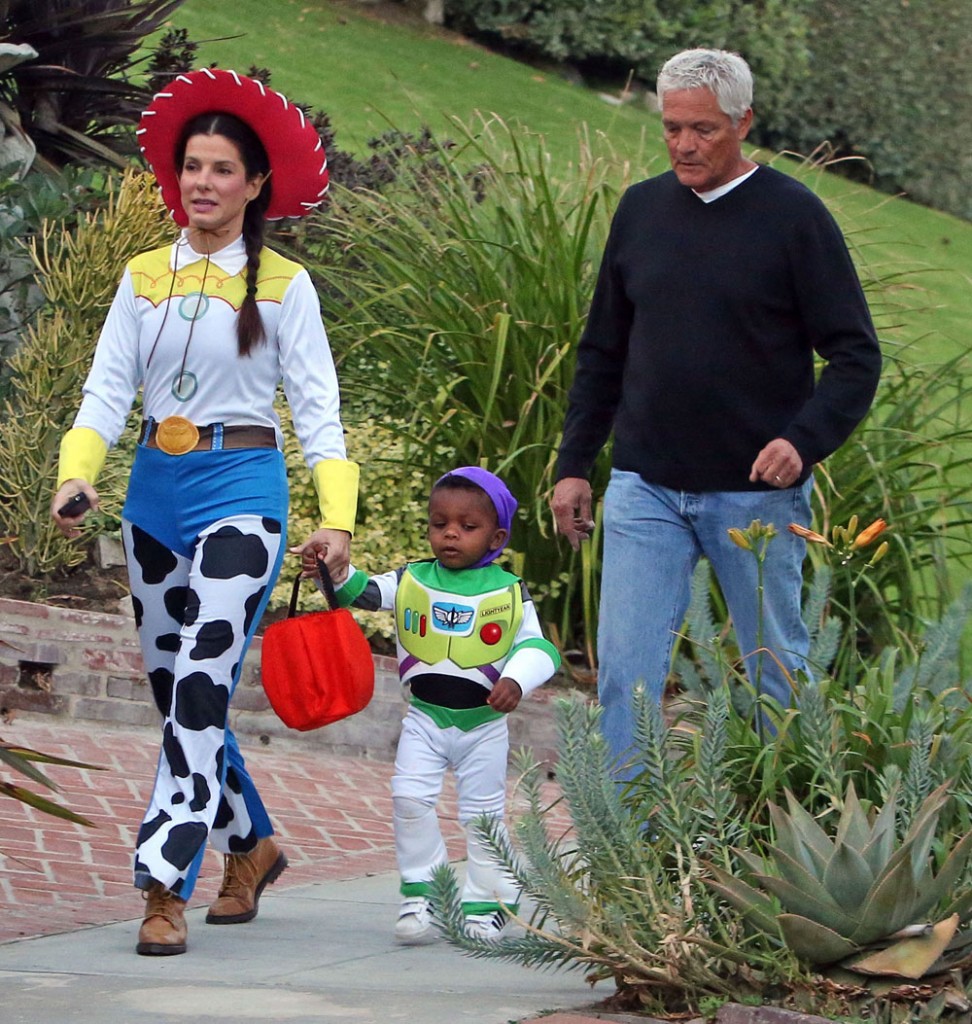 Here's some more of our ongoing Halloween coverage, which I've so excited about since I freaking love Halloween. This year my kid went as Boba Fett from Star Wars and I did some skeleton face makeup. (I followed this tutorial on YouTube, which was awesome and made an excellent skeleton face.) Admittedly, I do skeleton face makeup just about every Halloween because it's an easy way to get a scary look without having to buy new makeup and costumes. I wish more people would go for scary and/or unattractive Halloween looks instead of sexy costumes where they're basically themselves as some character in a tiny outfit. (Not that I haven't done that, but catwoman was Michelle Pfeiffer the last time I did it.)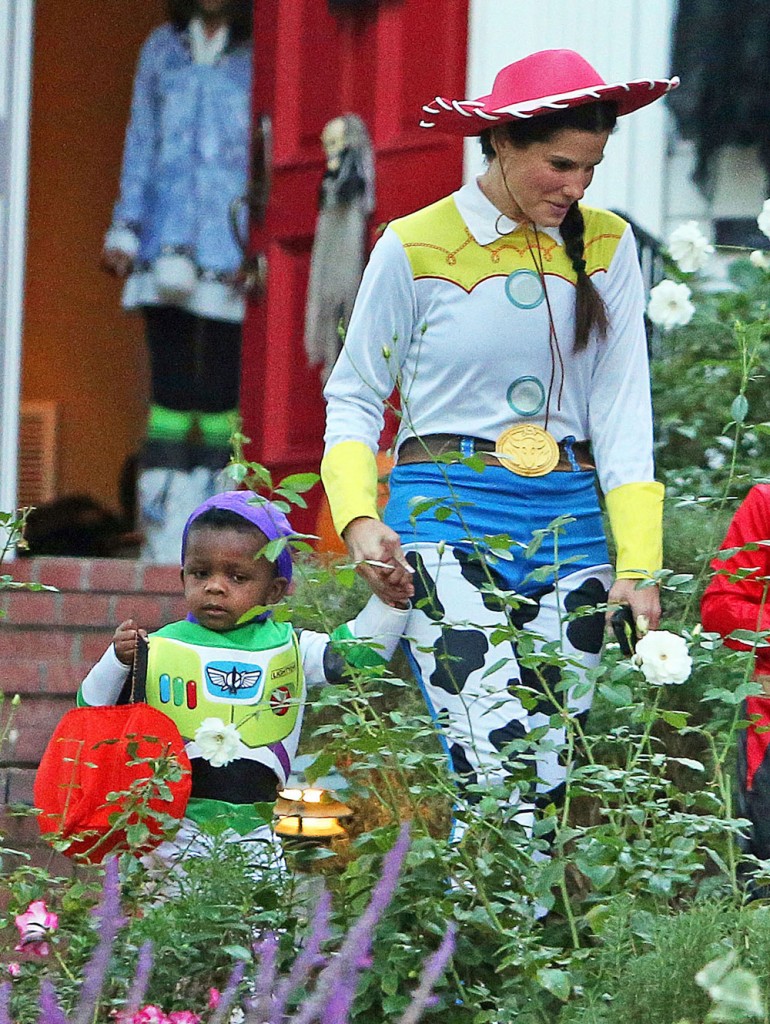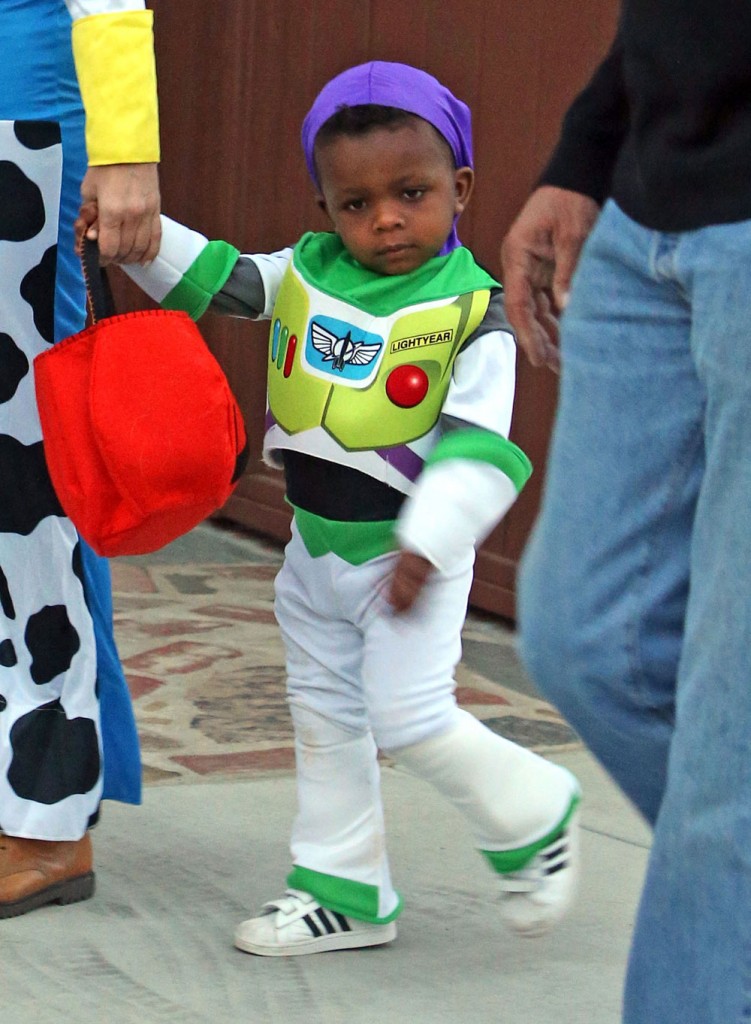 So first we have Sandra Bullock as cowgirl Jesse from Toy Story and little Louis as Buzz Lightyear. I love Sandra's hair, it's so authentic! These two are adorable and it's great to see how big Louis is getting. This has me all happy wondering if Louis got to meet Sandra's Incredibly Loud costar, Tom Hanks, and if he realized that Tom was Woody. What a thrill that must be for a kid to meet the voice of one of the characters in their favorite movies. Toy Story is a huge hit around my house and it's one of the few kids franchises that I've seen multiple times and still enjoy. Pixar can really bring it.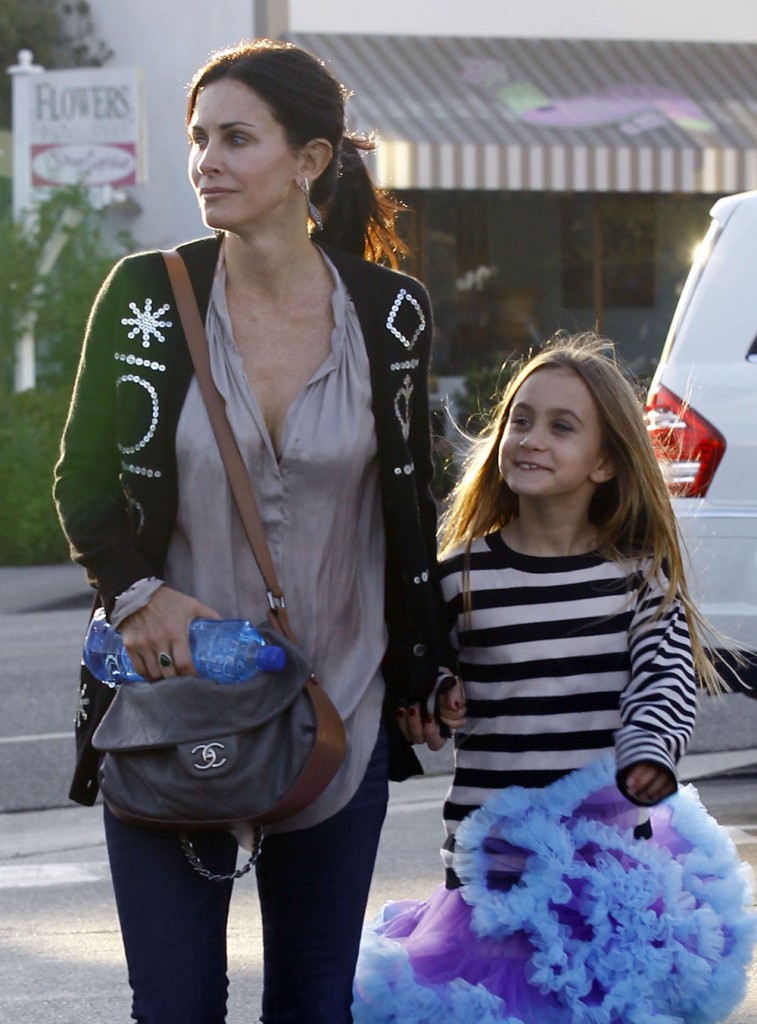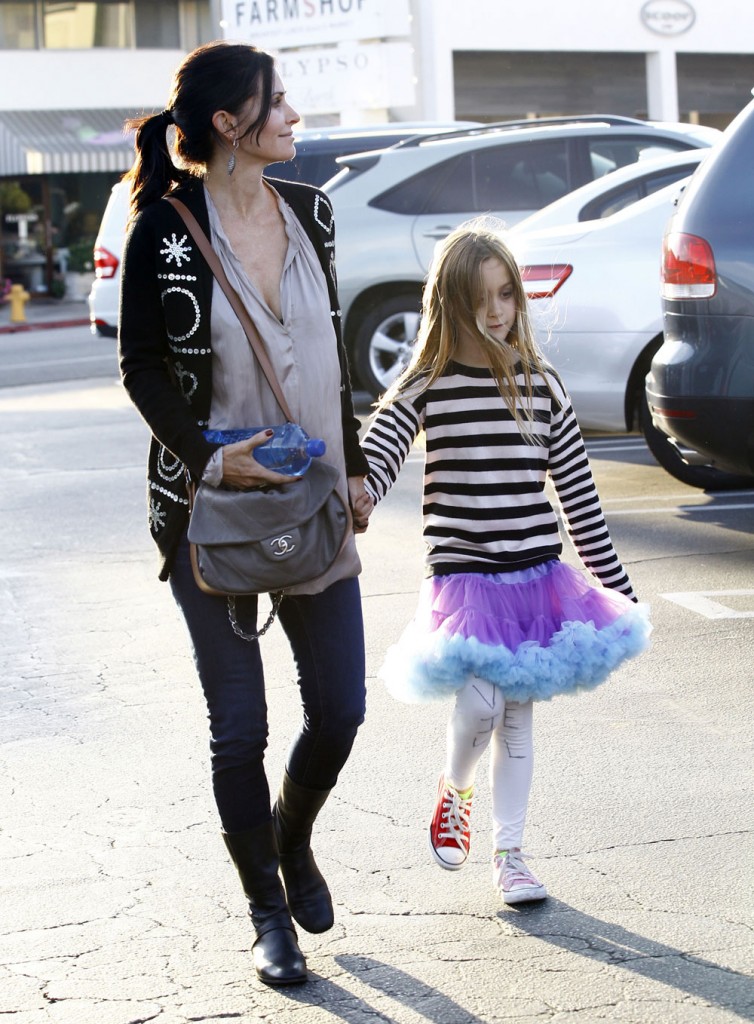 Courteney Cox and her eight year-old daughter, Coco, were out in Brentwood for lunch yesterday. Little Coco wore this cute purple and blue tutu paired with a striped shirt and some tights she's written on. I'm not sure if this is her Halloween outfit, or just a fun lead-up to her Halloween costume, which may have been epic and creative according to Courteney. She told People Magazine that Coco takes after her dad, David, and that she designed her own costume as a "half angel-half devil," but added that Coco had another costume worked out first. "At one she wanted to be a baby-old man-detective and she had this whole outfit planned out. She had a bib, she had a mustache, glasses, a pacifier, and I was like, 'That's very David, isn't it?" That's cute! I wish we had a pic of Coco in her costume.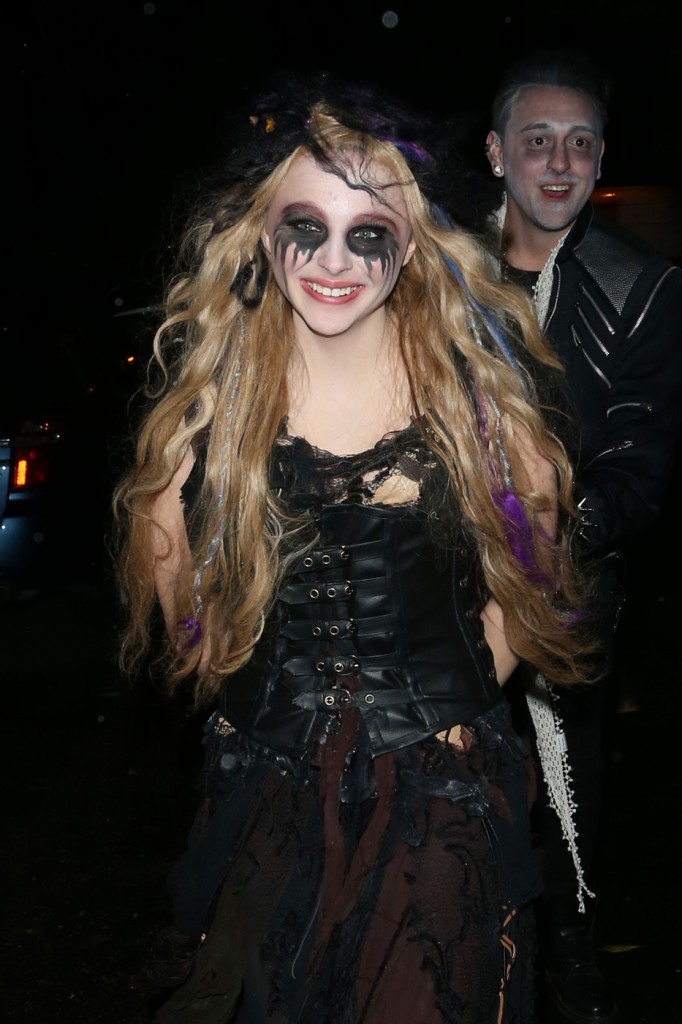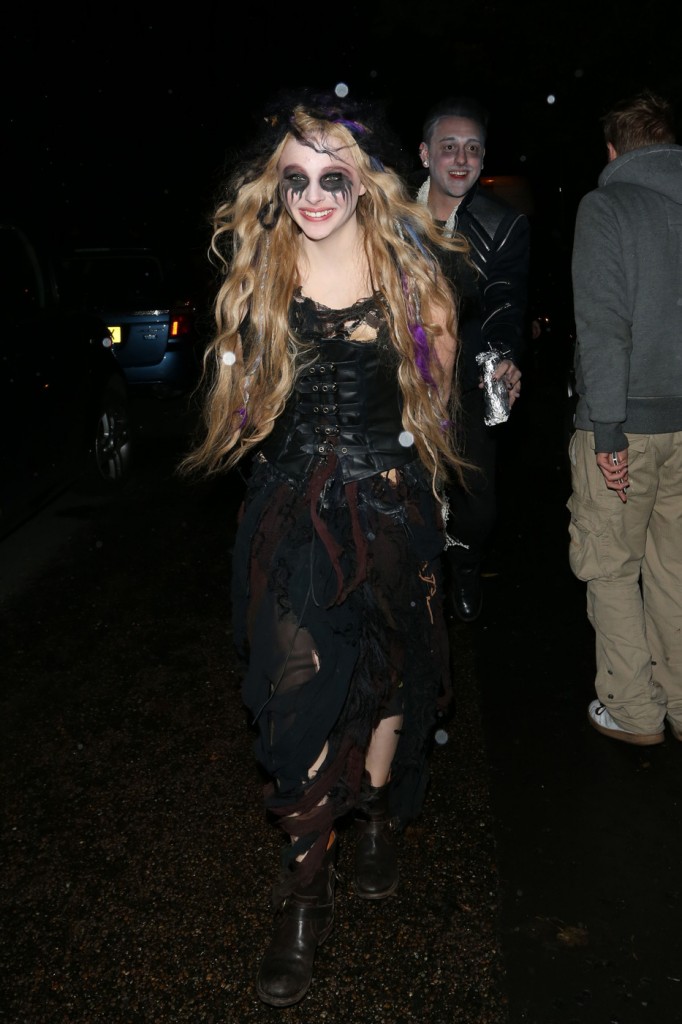 Chloe Moretz, 15, was a kind of goth chick in a tattered dress sporting long wavy hair and dark eyemakeup. (Her outfit might be a vampire, but I don't know who she's supposed to be specifically.) I love this. It's kind of pretty and feminine without showing too much skin. She looks like she's having a lot of fun too. Chloe was headed to Jonathan Ross' Halloween party in London.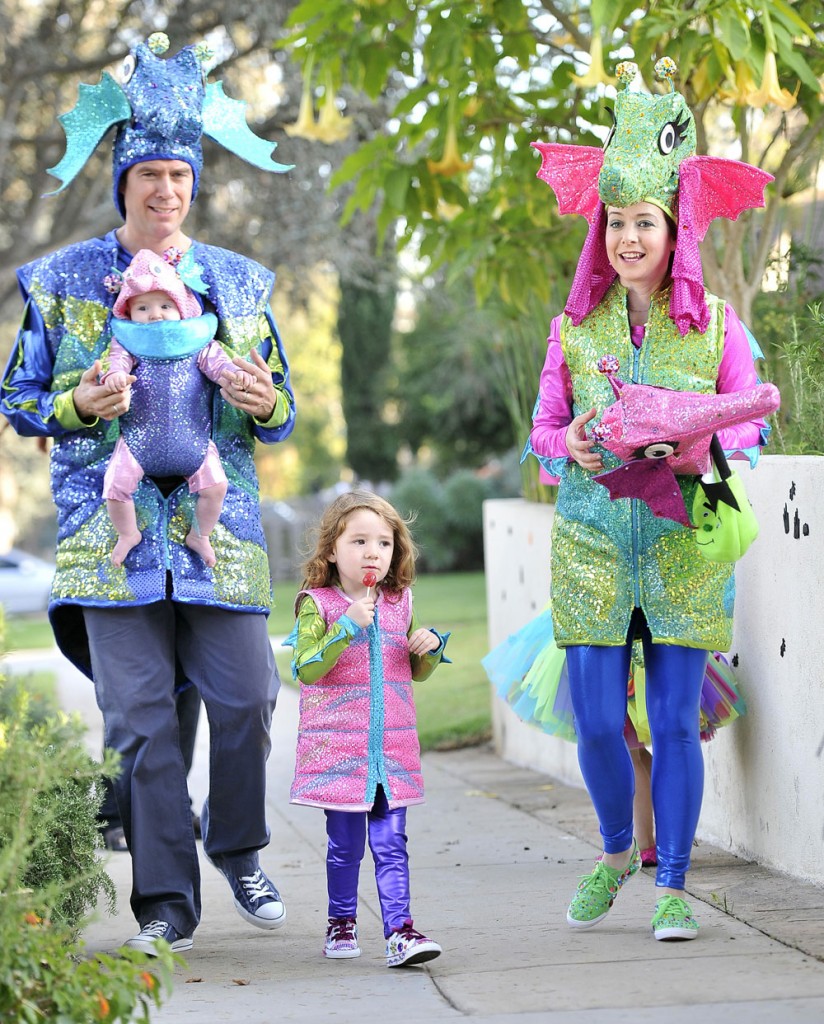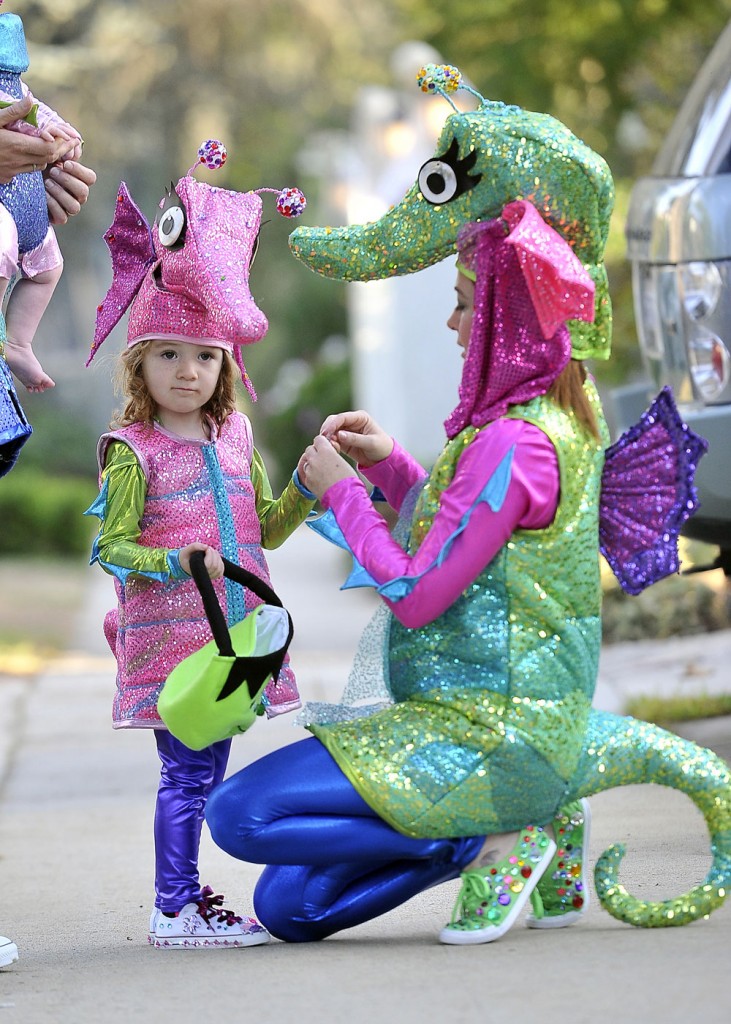 Alyson Hannigan, Alexis Denisof and their adorable kids, Satyana, three and a half, and Keeva, five months, were a family of colorful glittering seahorses. Look at their matching shoes! This is so whimsical and cute! Dad Alexis is even carrying the baby, just like a male seahorse. Alyson is known for her wonderful Halloween costumes, and I swear this family brings it every year.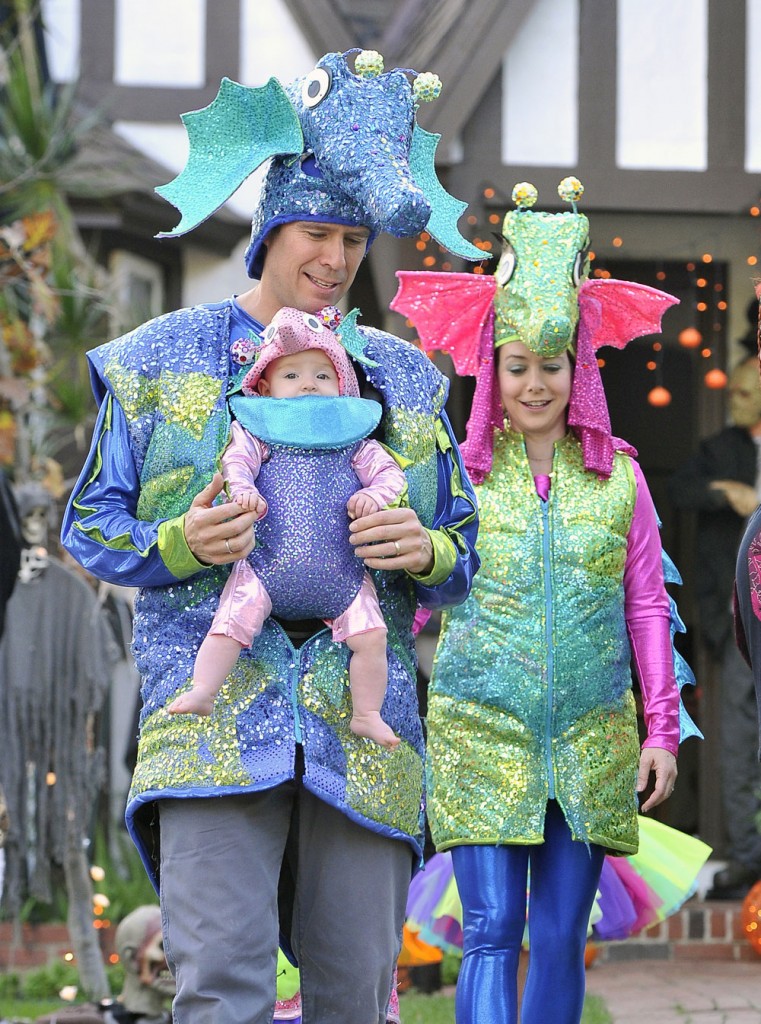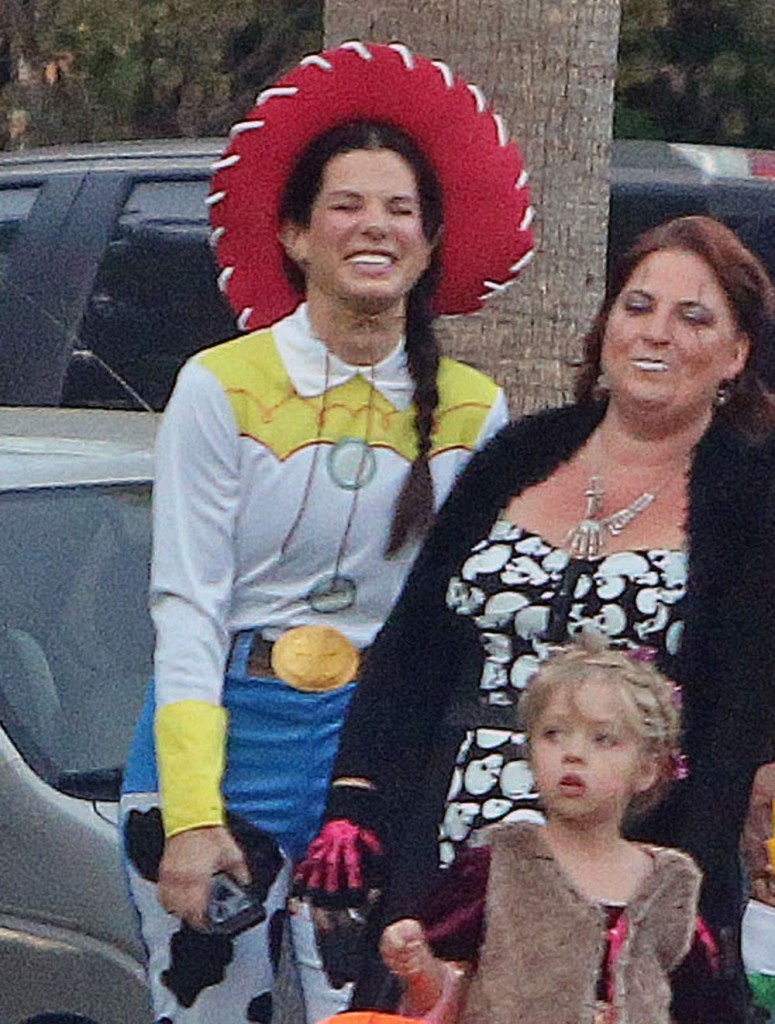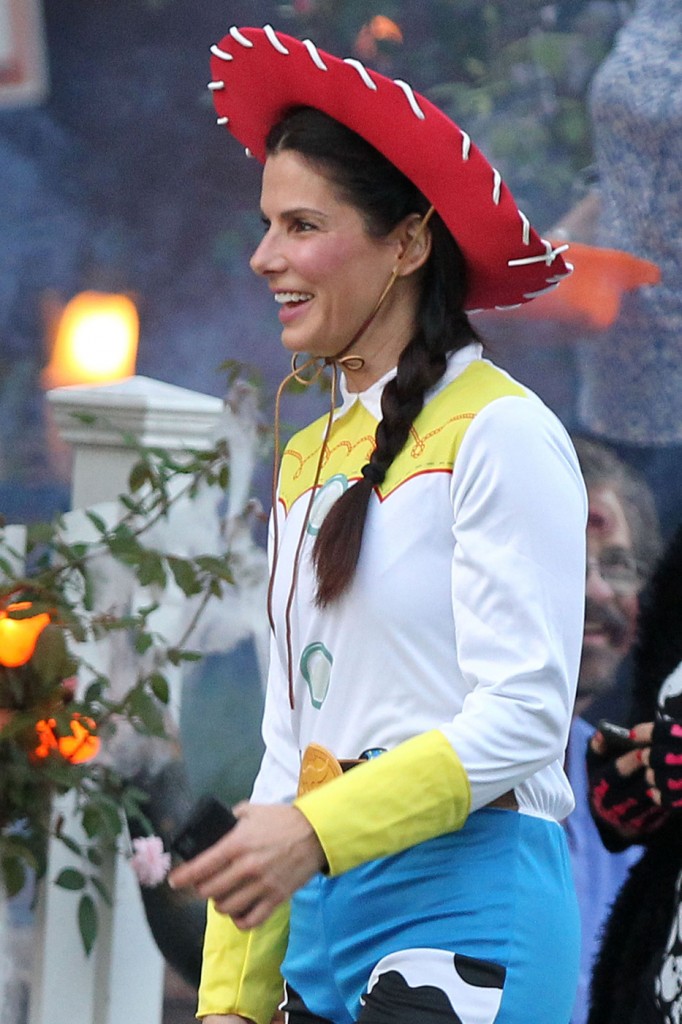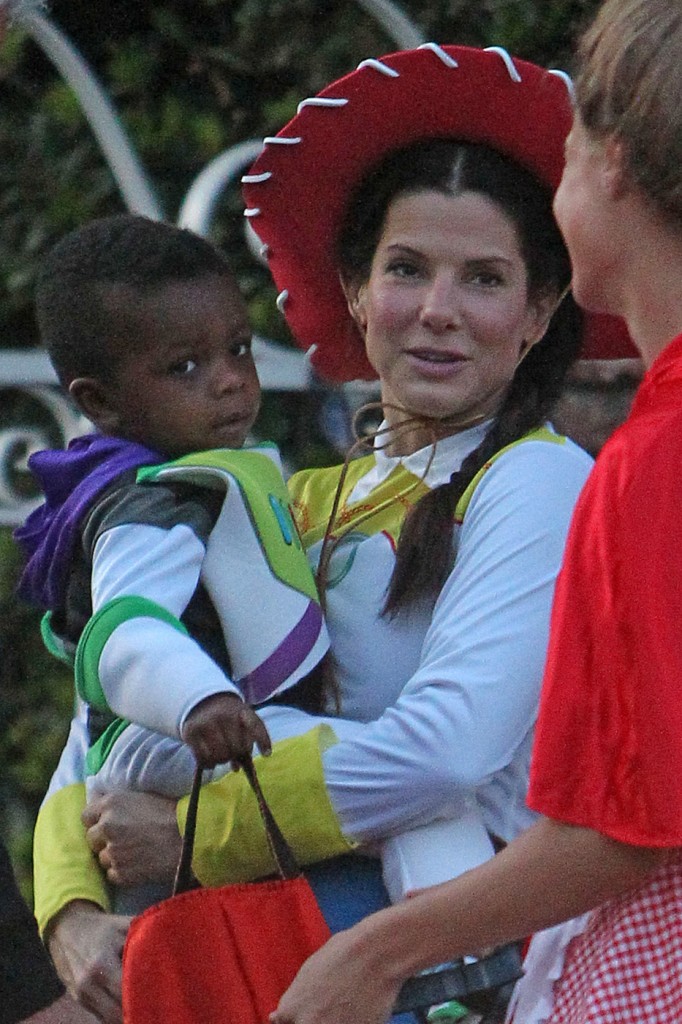 photo credit: FameFlynet and Pacific Coast News
Posted in
Alyson Hannigan
,
Chloe Moretz
,
Courteney Cox
,
Halloween
,
Photos
,
Sandra Bullock