Gabriel Aubry thinks Halle Berry is scheming to have Oliver Martinez adopt Nahla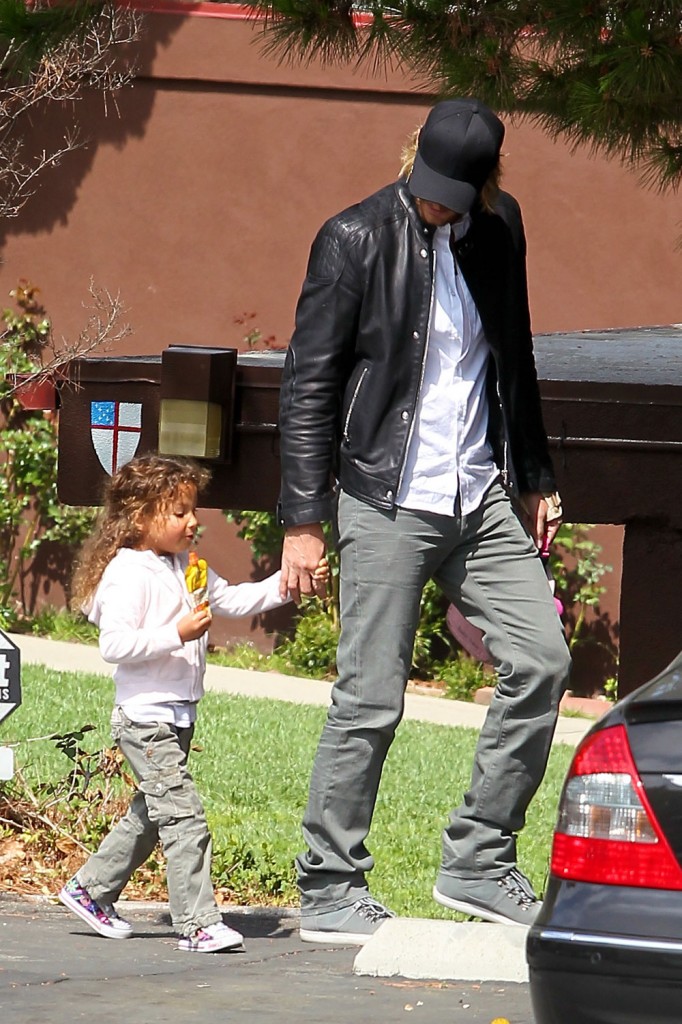 Late last week, the news came out that a court order requiring Gabriel Aubry to have supervised visitation with his daughter Nahla was dropped. The the investigation by Child and Family Services into a neglect claim against Aubry has also been closed. That means that Halle Berry's attempts to block Aubry's access to their daughter have been thwarted, at least temporarily. (I'll be honest, I didn't cover this story because it came out somewhat late on a Friday and I wanted to clock out for the day.) Radar also reported that Aubry was planning to fight back against Halle and would sue her if she kept dragging him to court. Here's their insider quote on this. They also include the detail we already heard that Aubry would write a tell-all about Halle if she kept trying to limit his contact with their daughter:
"If he gets dragged in again over baseless claims, that are found to be unsubstantiated and lacking evidence, he will sue her," a source close to the situation tells RadarOnline.com. "Gabe has had enough and is extremely frustrated with Halle. All of the proceedings in their custody case are sealed but if he were to file a lawsuit against her it would be made public. Gabe has had to jump through hoops because of Halle's accusations when he takes care of Nahla, and NONE of it has been found to have any merit."

As RadarOnline.com previously reported, Gabriel is also considering writing a tell-all book about his tumultuous relationship with Halle.
[From Radar]
Well now Radar has a follow up that Aubry believes Halle is scheming to have her fiance, French actor Oliver Martinez, adopt Nahla and cut her out of his life entirely. This seems to be the case, considering that Halle has been petitioning the court to approve a request to move to France:
"Gabriel fears that Halle's ultimate plan is to get him out of his daughter's life, permanently," an insider tells RadarOnline.com. "He believes the plan is for Halle to move to France with Nahla and then have Olivier adopt her as his own. She wants a 'fresh start' apparently.

"It all makes sense now, the allegations of mistreatment and abuse, the slurs against Gabe in the press, the fight to strip him of custody, he believes it's all part of a bigger plan to make him appear like an unfit father and get rid of him for good.

"It's not happening though. Gabe will fight tooth and nail to retain custody of Nahla. He loves that little girl and is determined to always be a part of her life and always be her father.

"Just because Halle is through with him doesn't mean she can shut him out of her daughter's life too. Gabe may not have Halle's money or power but he will not just lie down and take it."

As RadarOnline.com previously reported, Aubry feels fully vindicated after the abuse allegations that were made against him were dismissed, and has made it known that if he is hauled into court again over unfounded claims, he will sue Berry.

And, that's just the start.

"It's been pretty nasty so far, but it's going to get a LOT nastier!" The source tells RadarOnline.com. "Gabriel is ready to fight and if Halle wants to fight dirty then as far as he is concerned she can bring it on. He will match her punch for punch, slur for slur. His relationship with his daughter is at stake and he will do ANYTHING to protect that."
[From Radar Online]
I see the point so many of you have been making, that Aubry is just responding to Berry's strongarm tactics, and that he's doing it out of love for his daughter. It looks like his attempts to fight for Nahla have been successful, for now. There's also news that the custody judge won't issue a ruling on Berry's request to move to France for at least 6-9 months. Given Halle's track record with men, her situation may have changed by then. I doubt she'll ever realize the terrible effect her actions may have on her daughter in the long run.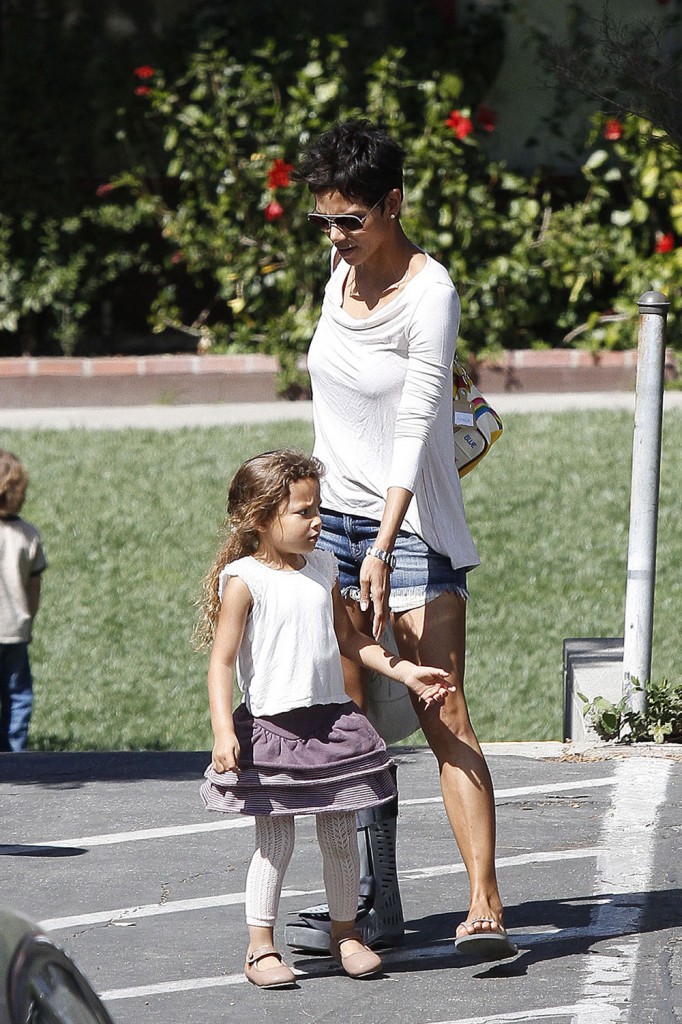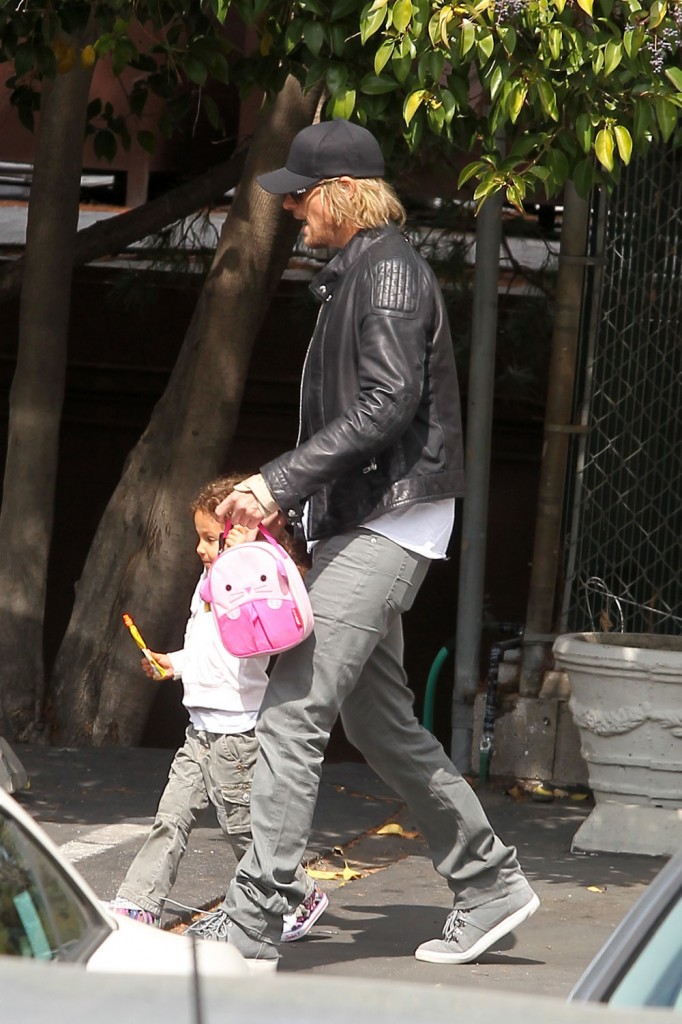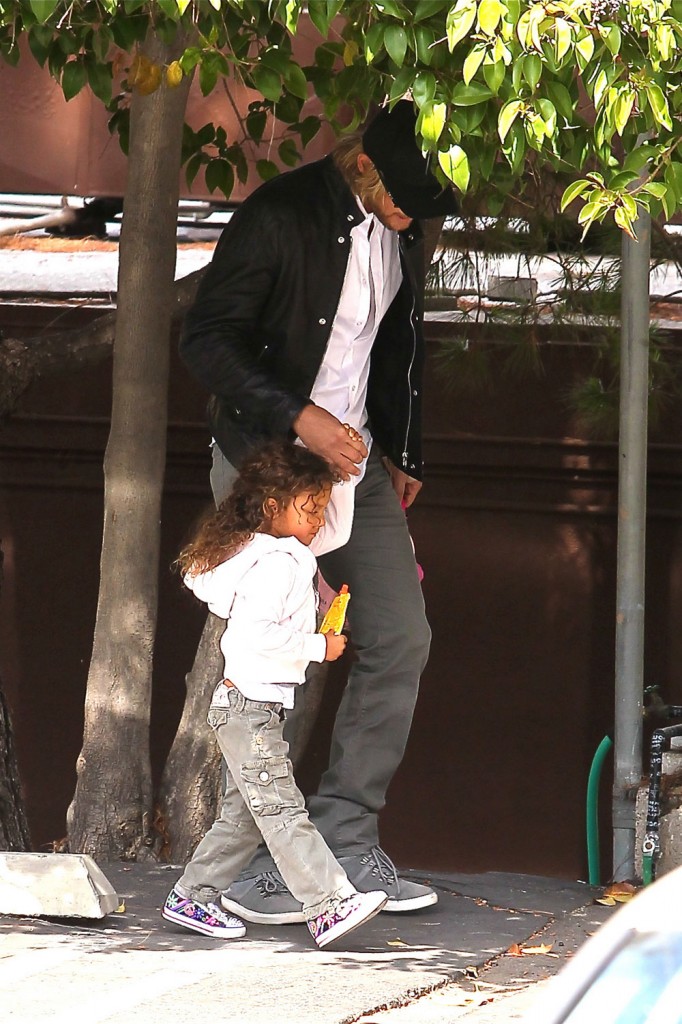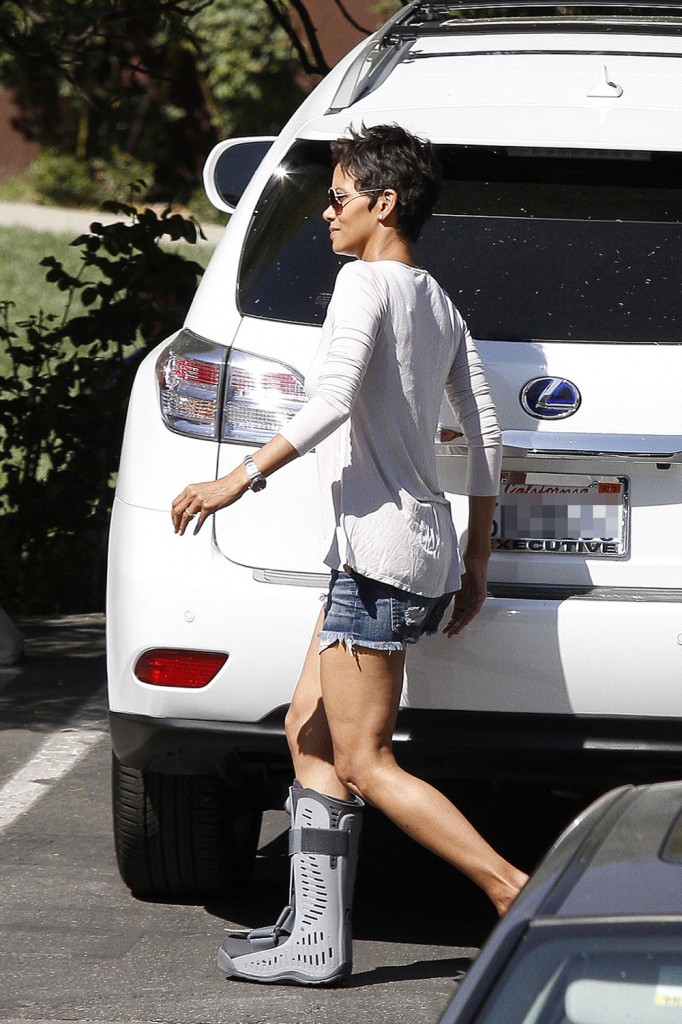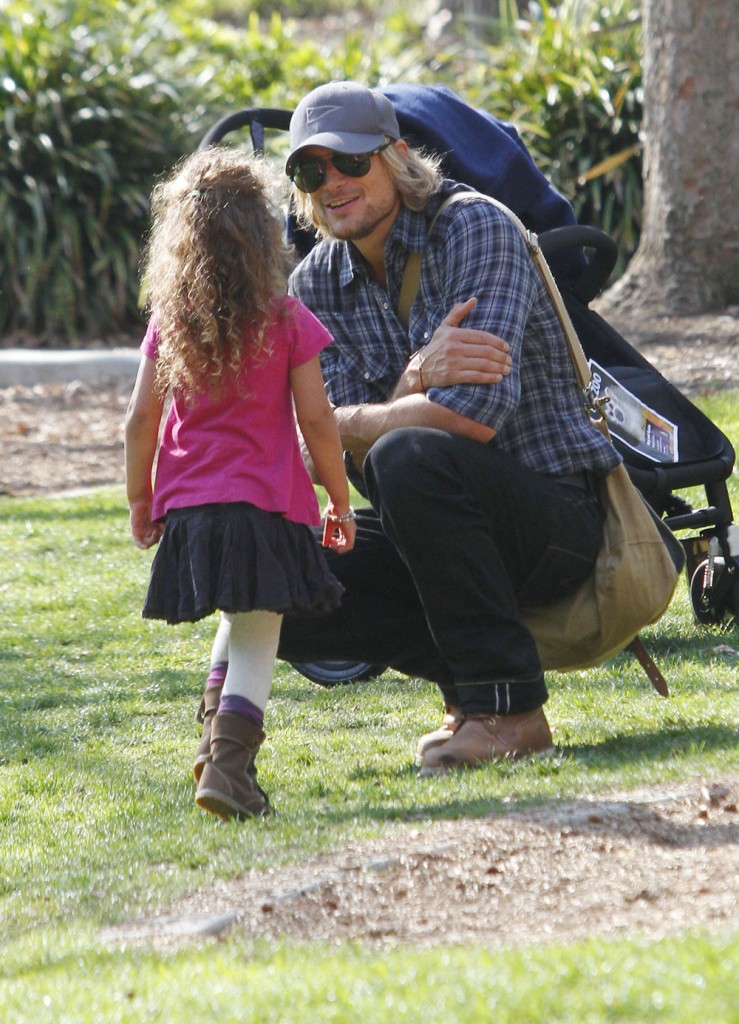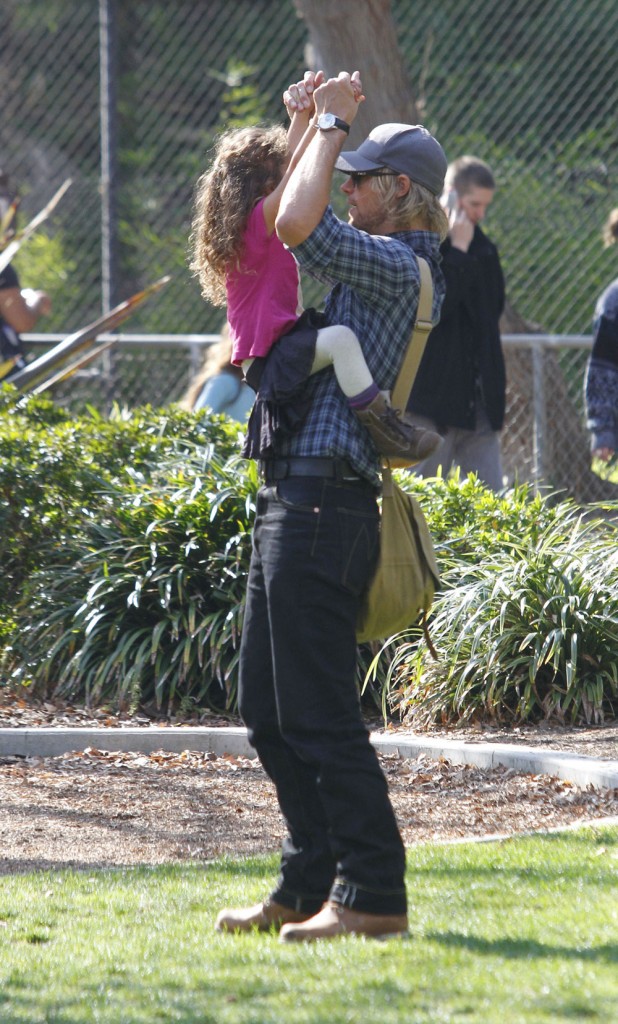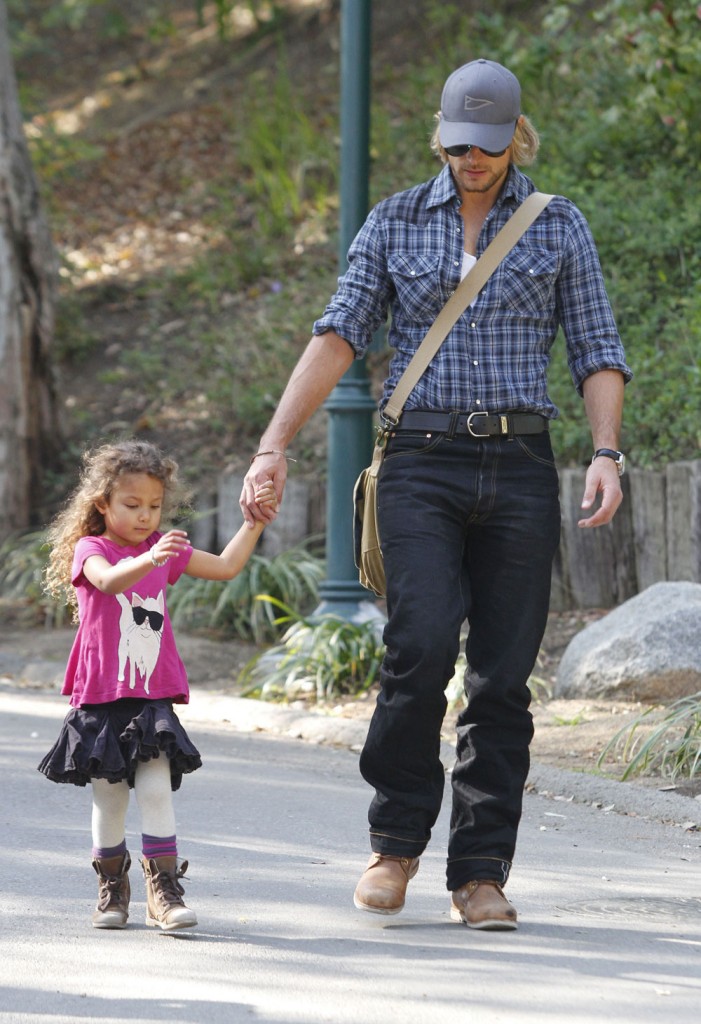 Gabriel is shown out with Nahla yesterday and on 2-19-12. (Pink shirt.) Halle is shown with Nahla on 3-9-12. Credit: WENN.com
Posted in
Custody battles
,
Gabriel Aubry
,
Halle Berry
,
Olivier Martinez