Courtney Love's interior design: pretty, or like an Anthropologie threw up?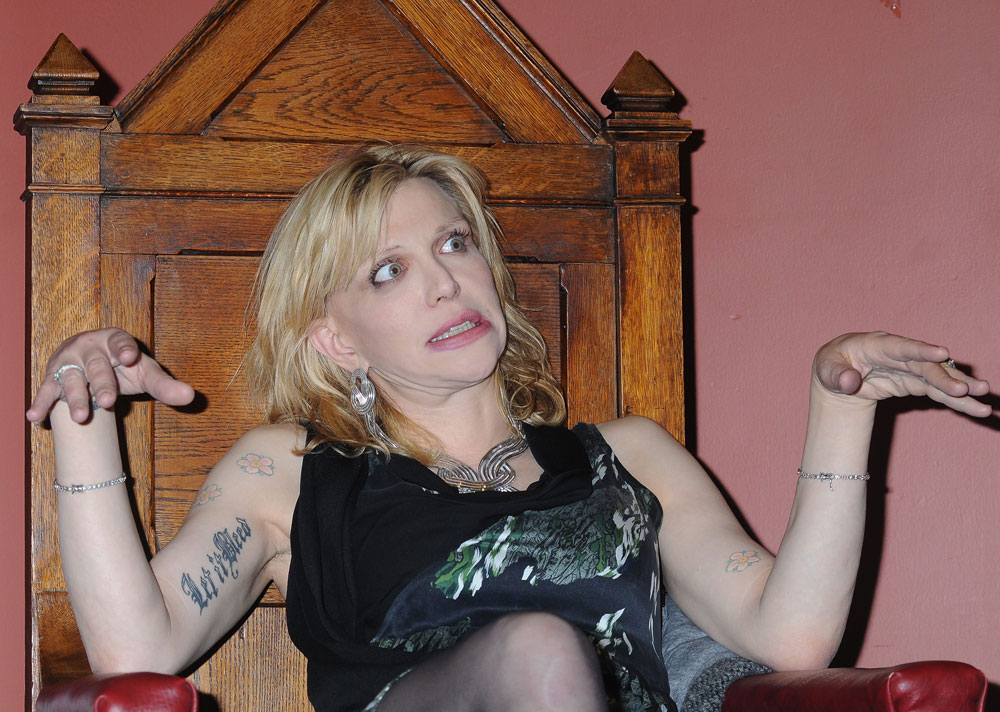 We've heard that Courtney Love is being evicted from her $27,000 a month West Village townhouse after failing to pay rent for two months and allegedly wrecking the interior. (You read that right, there's not an extra zero in there.) The home was restored by an interior designer and was featured in a 2009 issue of Elle Decor. (You can see a slideshow of the original design here. It's bold contemporary I guess, and it's not bad but I can see why she would want to soften it up.) Courtney's landlord told Page Six that Courtney re-wallpapered and painted over several rooms, in violation of her lease which stipulated that the design remain intact. Courtney also set a curtain on fire in her master bedroom, allegedly from a candle. (crack pipe.)
XOJane has a glowing report on how lovely and homey Courtney's squatter apartment is, after she let their staff use it as an office for a week. They have photos of most of the rooms, and it's not as bad as I was expecting. The place isn't trashed, basically. It's a kind of chintzy eclectic hodgepodge, similar to what you might see at Anthropologie but not as well organized or thematically put together. It's not my style but it's not awful either. The best part is the dry erase board of Courtney's goals, in which she writes that her goals for the next year are earning $25 million, starring in three movies, and earning an Oscar by 2013. She also has several photos of her late husband, Kurt Cobain, with their daughter, Frances Bean. Here's XOJane's blurb on Courtney's townhouse:
You've probably been hearing a lot recently about our friend and xoJane Contributing-Editor Courtney Love from several media outlets. A lot of these stories mention Courtney's West Village Townhouse. Courtney generously opened her home to us this past week to use as an off campus, sort of Pop-Up office. It's been a cozy, creative laboratory — the vibes here are undeniably GOOD vibes. Courtney said of her home, "listen, there's no male energy here." Which, for the record, Bryan and I had zero interest in taking issue with.

We wanted to share with you what's it been like, so Courtney and I invite you to join us in a photo tour, so you too can experience rooms that immediately put you in a good mood. Courtney's super-famous-in-his-field realtor, Jared Seligman, declared Courtney's home as "The epitome of equisite taste" and rattled off with glee "Majorelle, Ruhlman, Chippendale, Willow China, Tiffany China…" Does it look like she "wrecked the decor"? I think not… Hopefully these exclusive photos will help you feel like you're right here with us.
[From XOJane]
For her part Courtney denies being behind on rent and she also claims that she got permission from the landlord to paint and wallpaper. "My rent is current, but the owner is now asking for the remaining two months upfront. Even though it's not required, I'd happily pay that and another six months' rent upfront if she would extend the lease for six months. I have repainted, but I asked permission, and used a painter approved by the owner." How does this crackhead sound coherent all of a sudden? You know that her spokesperson wrote that and made it all up.
The living room in 2009, Elle Decor.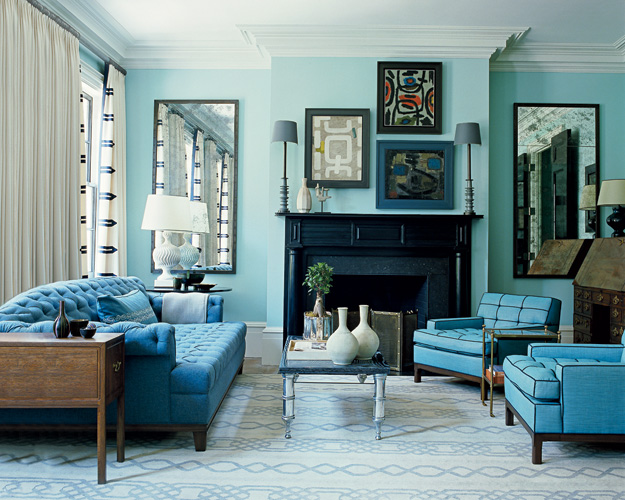 The living room in 2011, Courtney Love.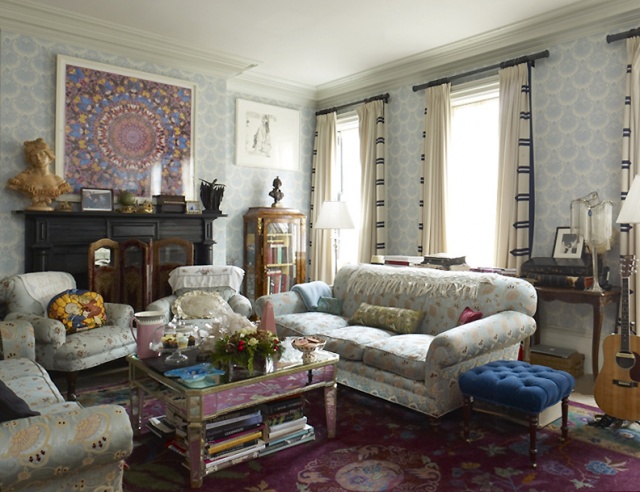 Other side of the living room (shows same perspective as Elle Decor) 2011, Courtney Love.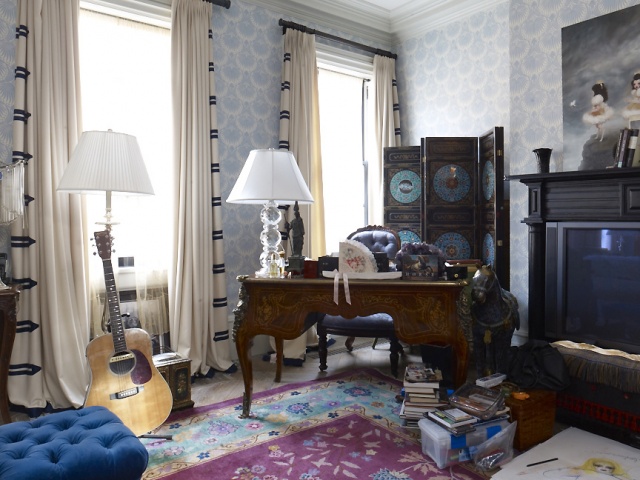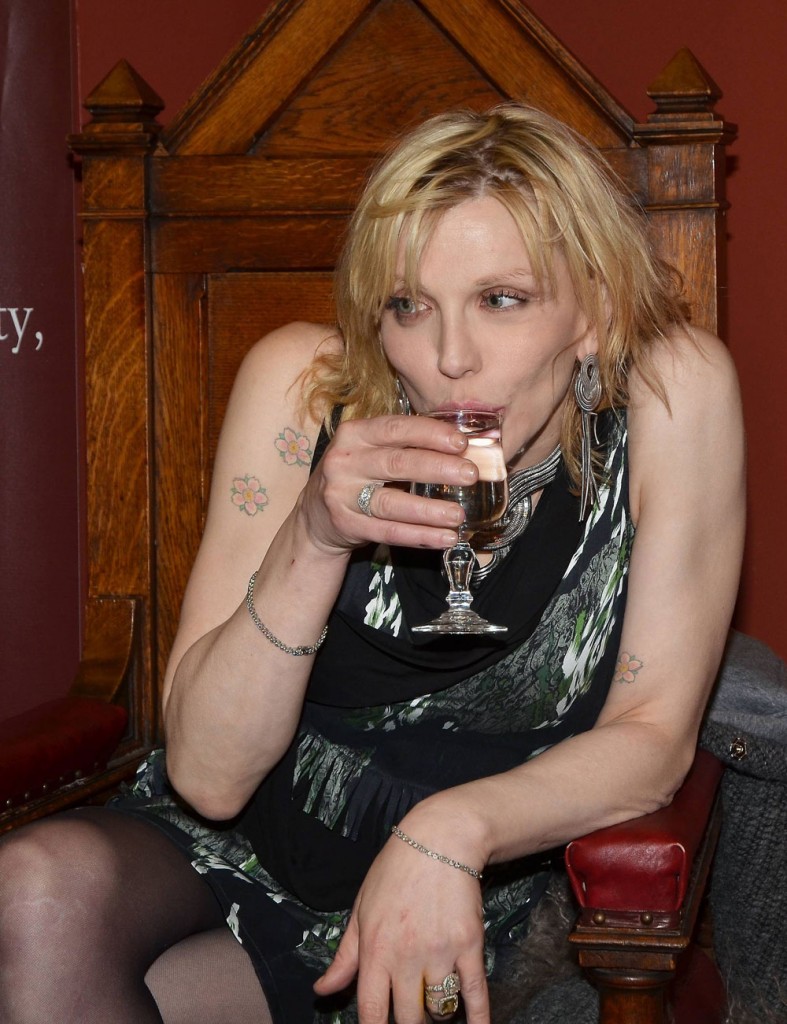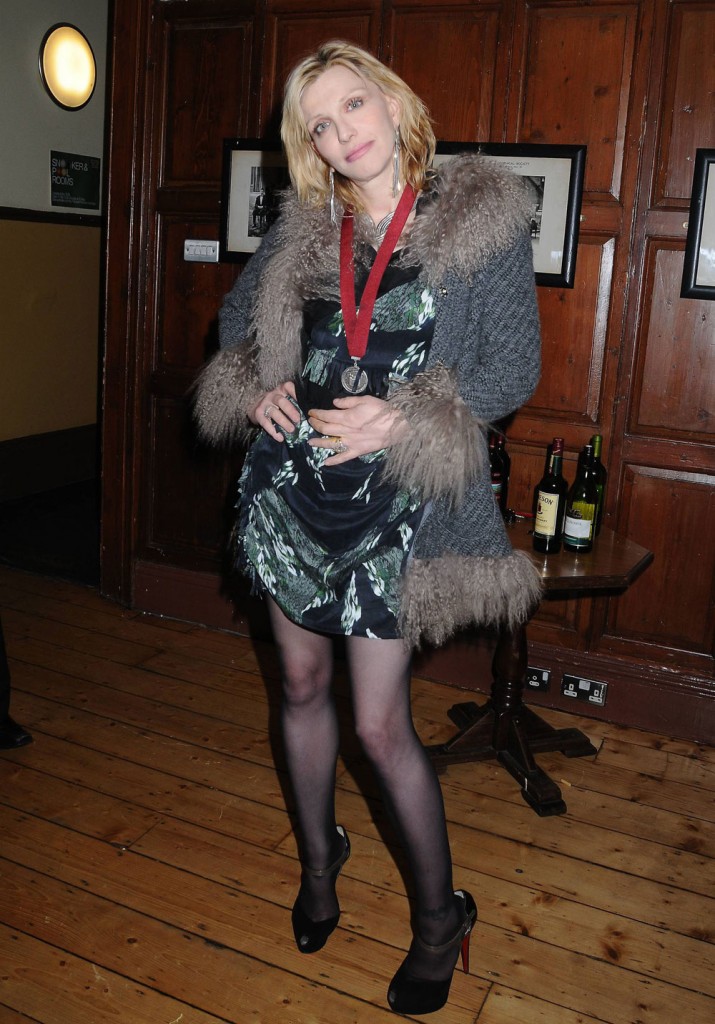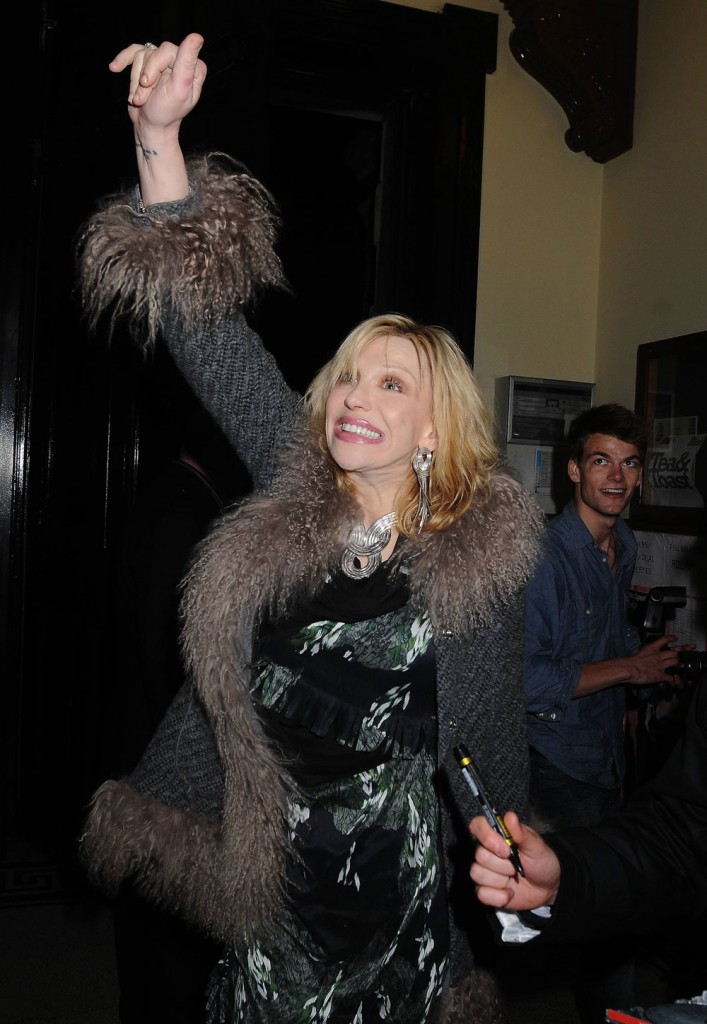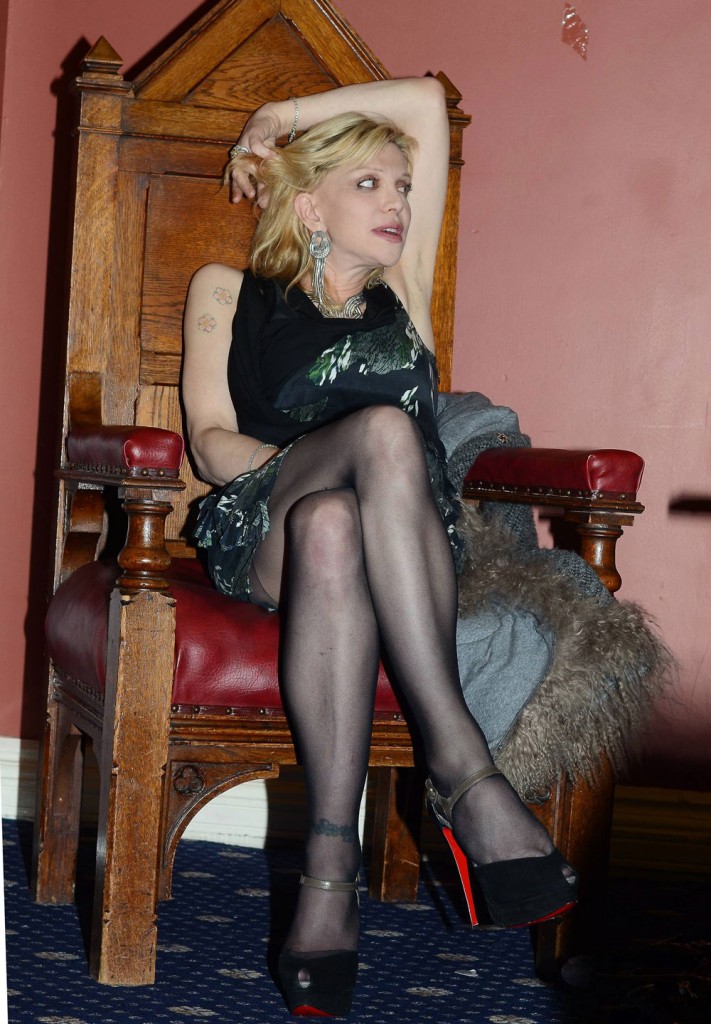 Courtney is shown at Trinity College's in Dublin, Ireland where she received an Honorary Patronage from their Philosophical Society on 10-18-11. Credit: Fame and WENN.com
Posted in
Courtney Love
,
Interior Design