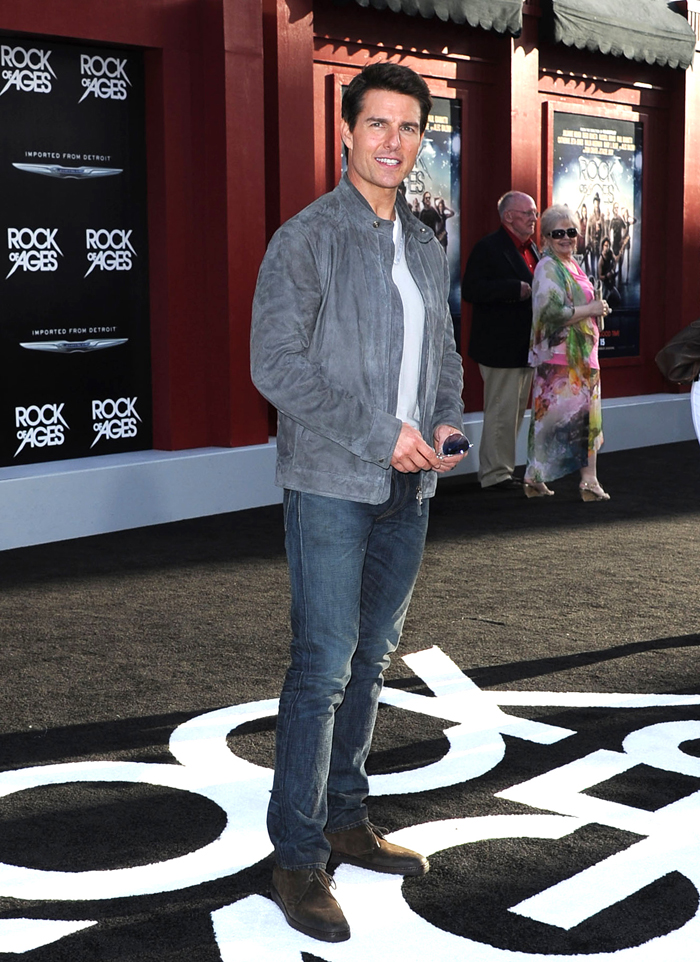 The Los Angeles premiere of Rock of Ages took place at Grauman's Chinese theater on Friday night, which is a strange time to hold a premiere because it's not a great time to maximize the resulting press coverage. Hence the fact that this post is arriving on Sunday instead of the morning after the fact, but there will likely be a New York premiere as well next week to look forward to as well.
Tom Cruise walked the red carpet without wife Katie Holmes on his arm. Seems strange, right? Maybe she really is upset by his sexy W mag photoshoot, or maybe they're still at odds over her betrayal at his broken promises. Nahhh, let's be perfectly frank and just assume that the Katiebot is lounging on a recharger somewhere, and she'll probably surface (at the very least) for the NYC premiere. Because I refuse to believe that Katie isn't required to support Tom for his big serious rock star moment.
As for Tom, he's freaking me out here as usual, but he seems pretty amped up in comparison to the recent MI4 promotional tour. To be perfectly honest, Tom's smile on the red carpet looked really manic. While he wasn't quite to the level of his full-on crazy 2005 self, he came pretty close.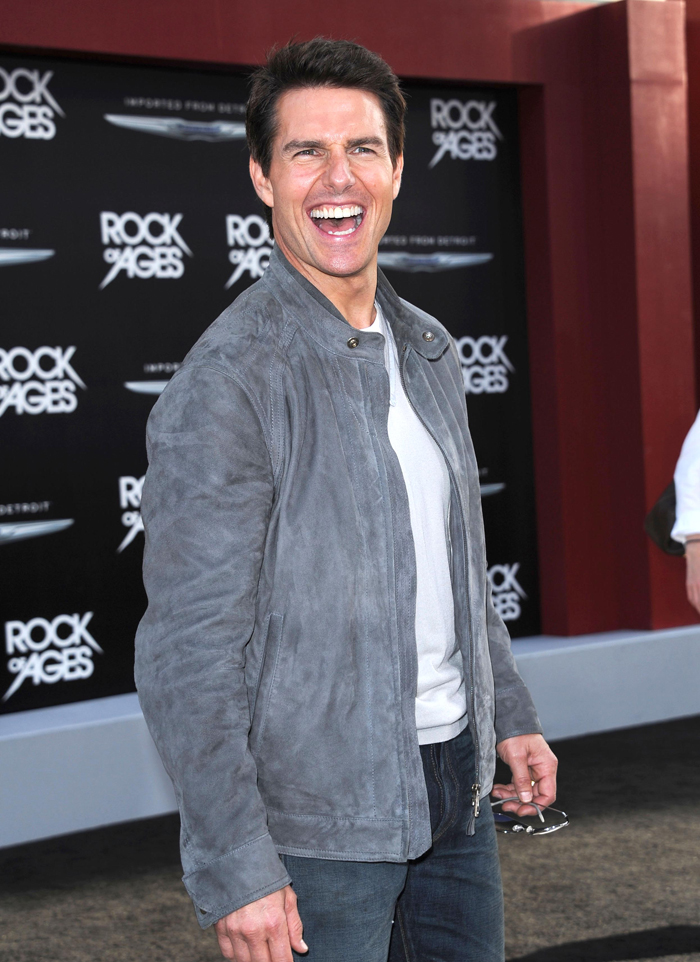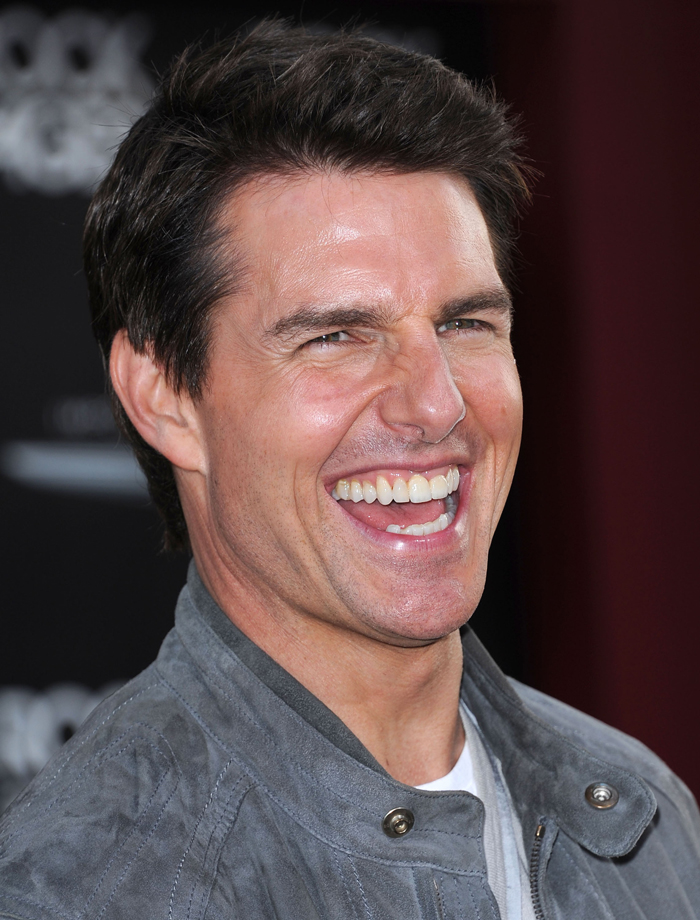 Tom also posed with Bret Michaels of Poison as well. I know Bret has already publicly taken credit for Tom's take on the Stacee Jaxx character, but I think Tom's Stacee is truly a hybrid of many different hair band rockers. Plus there's that monkey (Hey Man) sidekick too.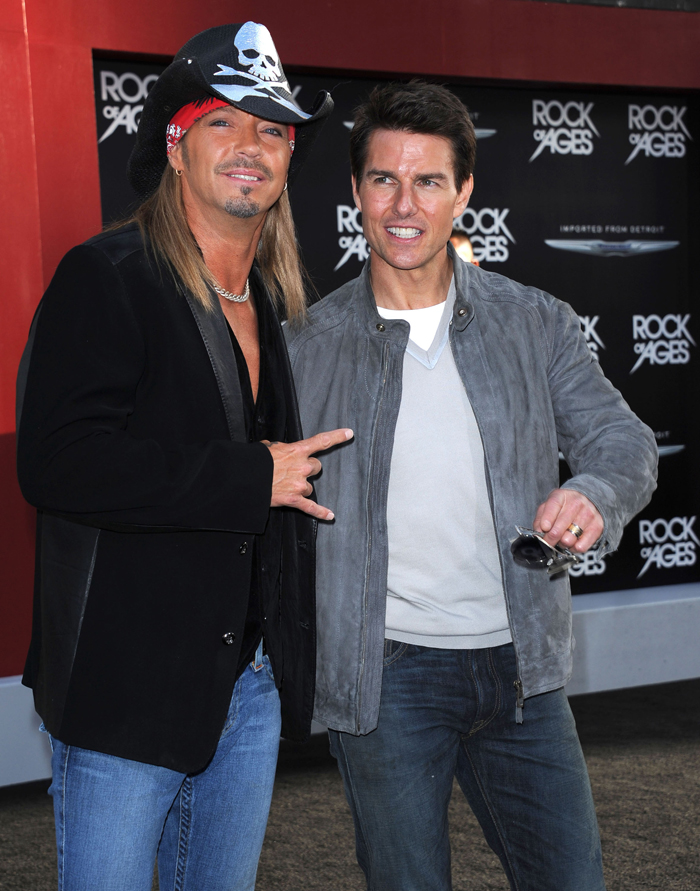 Justin Theroux was there all by his lonesome as well. While it's true that he and Jennifer Aniston usually walk the red carpet separately, they usually at least attend each other's events. That doesn't seem to be the case any longer, for Justin didn't accompany Jen to last week's MTV Movie Awards where she (drunkenly?) accepted her "Dirtbag" award, and now she's absent at the premiere for a big budget musical for which he wrote the screenplay. Strange. Anyway, Kaiser wanted me to mention that Justin's "metrosexual, tweaked, tanned and plucked look has definitely been toned down" at this event in comparison to the Wanderlust premiere. Justin looks good here, and I like that thing he does with his eyebrows.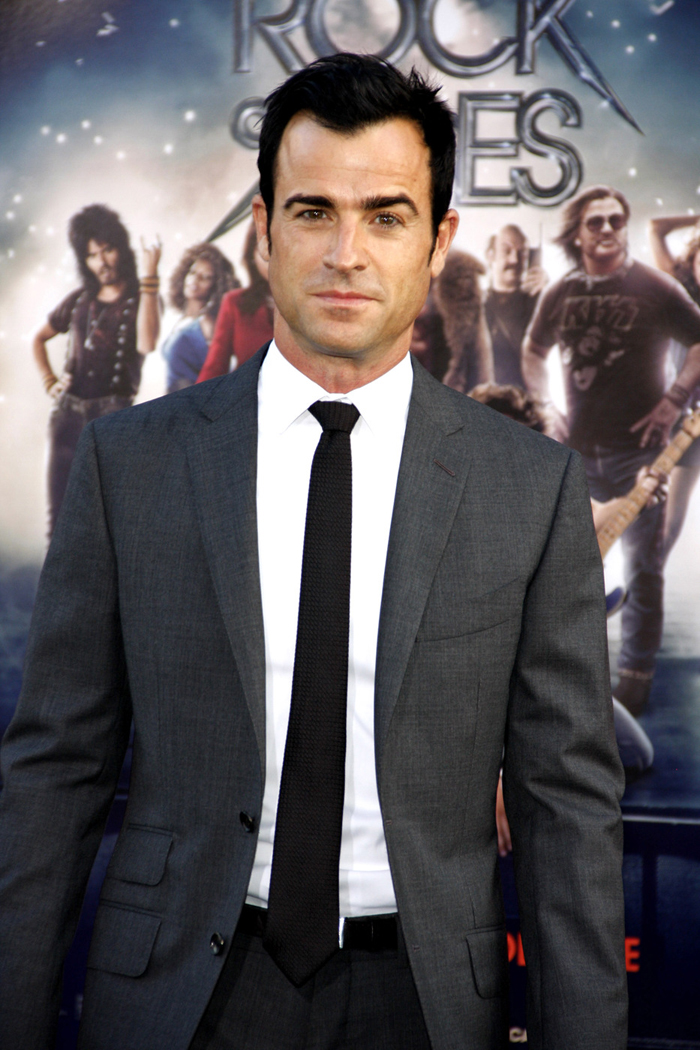 Russell Brand was his usual weird self on the red carpet. I love that he always just dresses like himself regardless of the venue. Whether he's testifying in front of Parliament or hitting the yoga studio, his look is always pure Rusty.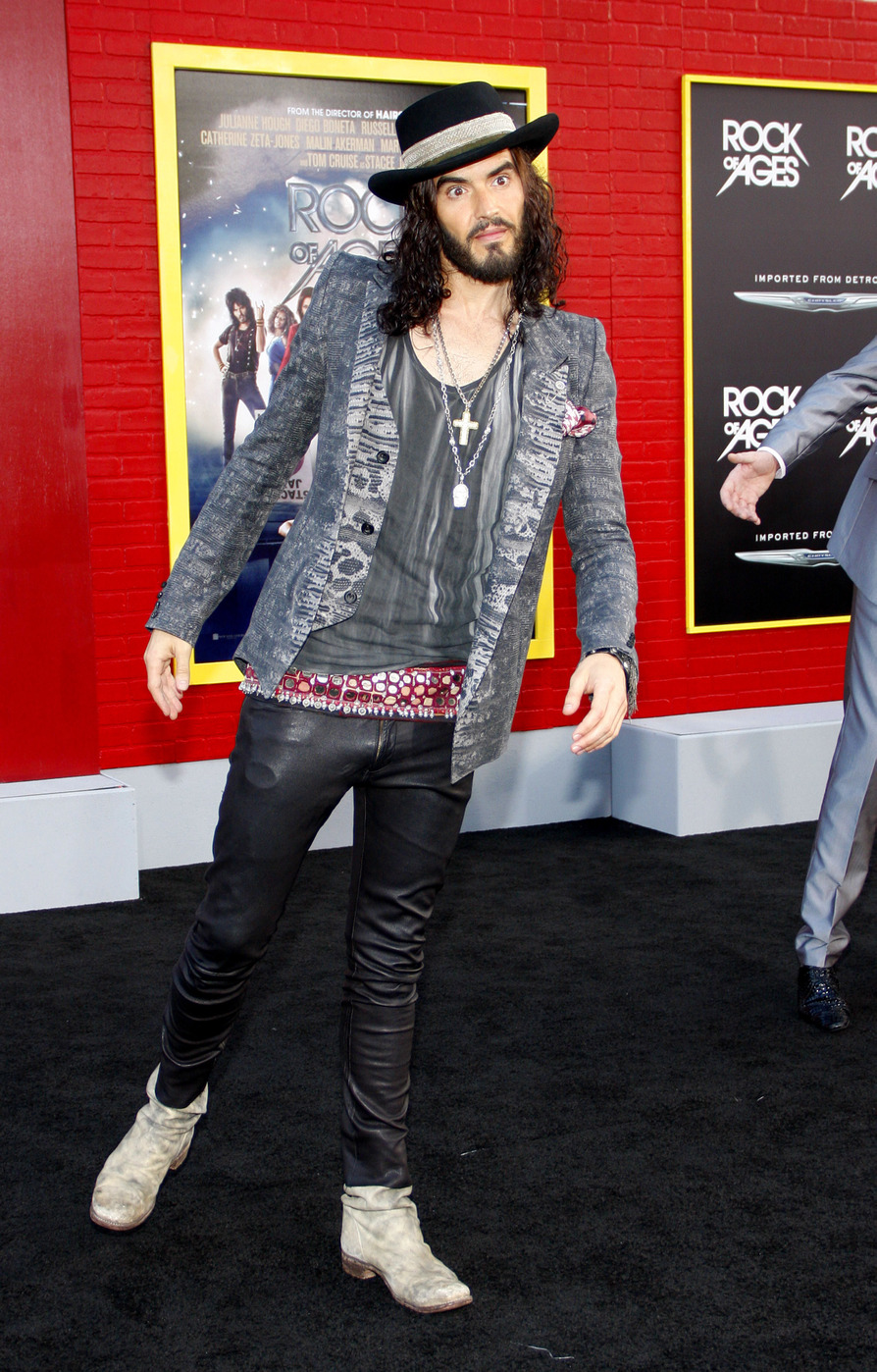 Alec Baldwin was in attendance with Hilaria Thomas, who wore a really cool skirt.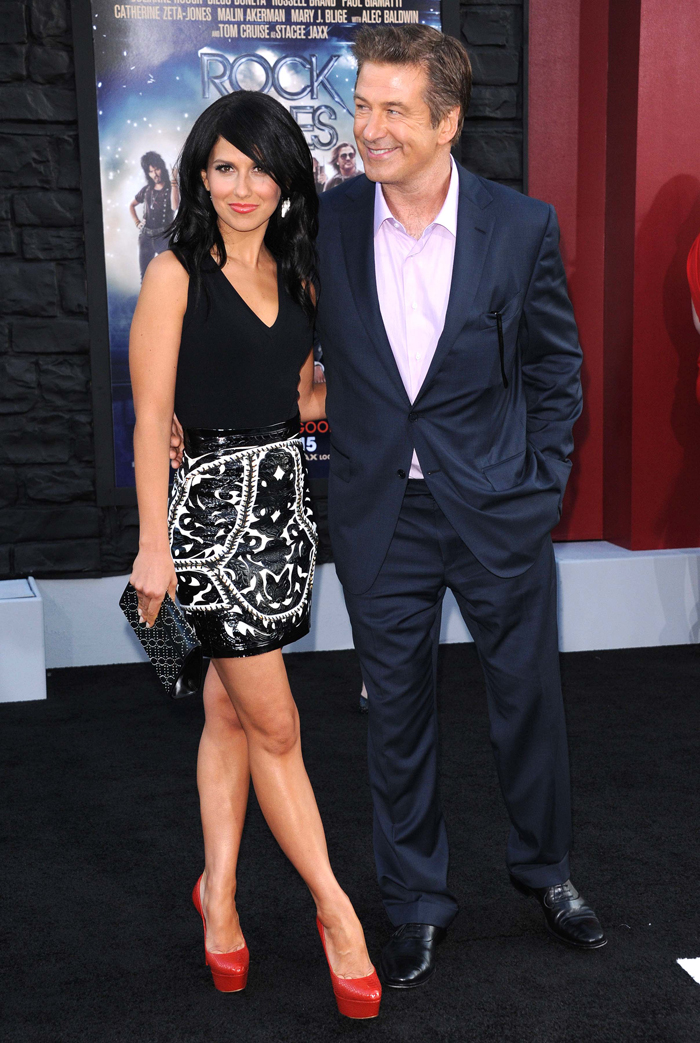 Gene Simmons did something strange to Eli Roth in front of the cameras. This tongue gesture means nothing, right? Just two nice Jewish boys spending Shabbat together. Or something like that.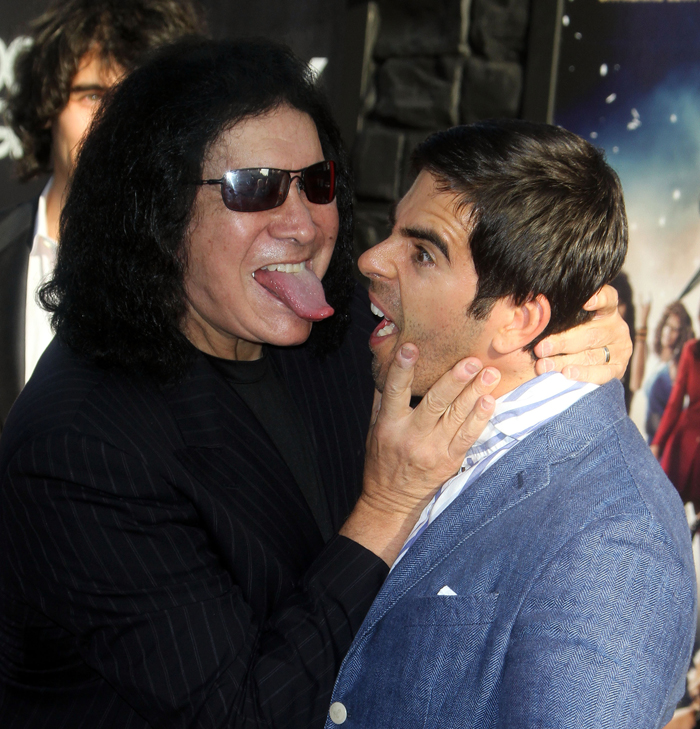 Diego Bonita: I know I've said this before … but I still don't get it.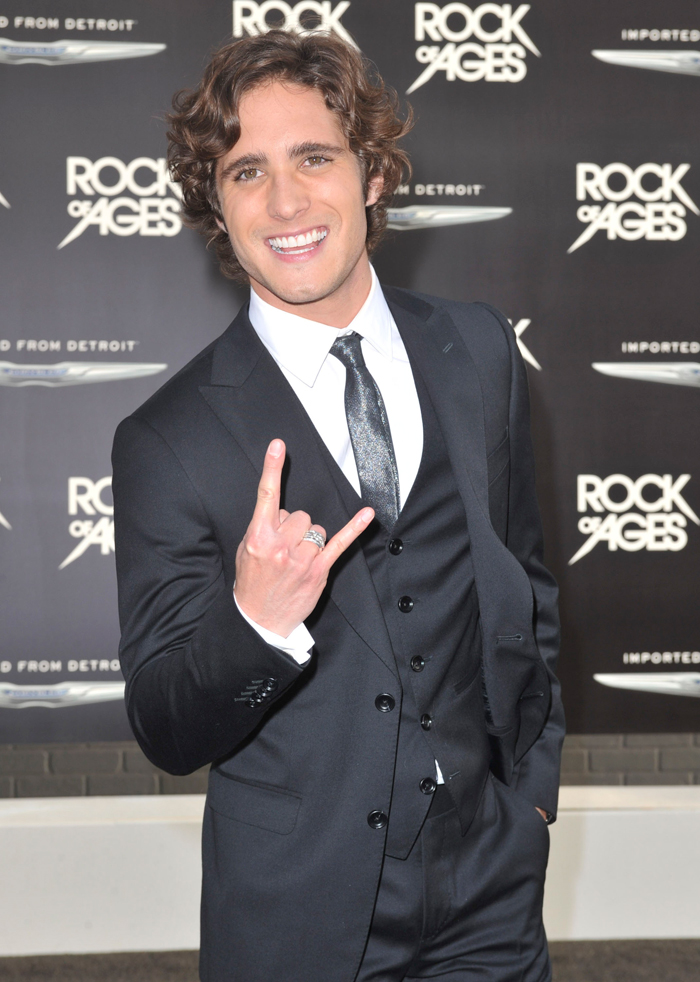 Derek Hough and his very prominent bulge were also in attendance.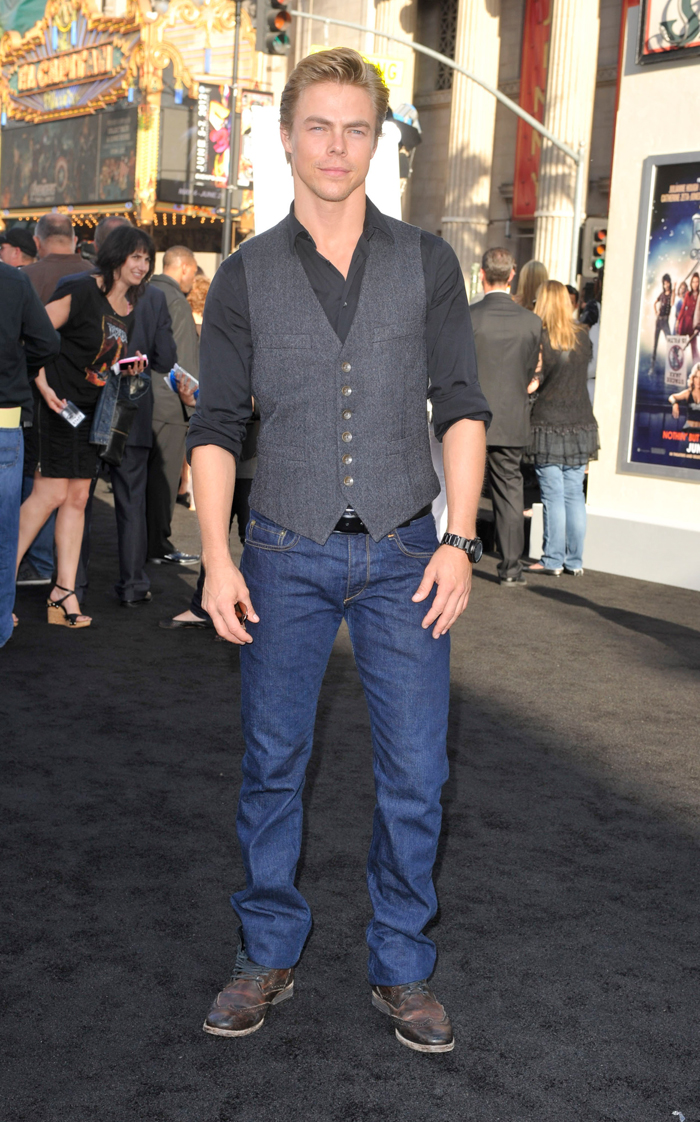 Director Adam Shankman was there dressed in all white. He should count his blessings that Tom didn't do to him what he did to Steven Spielberg on the red carpet.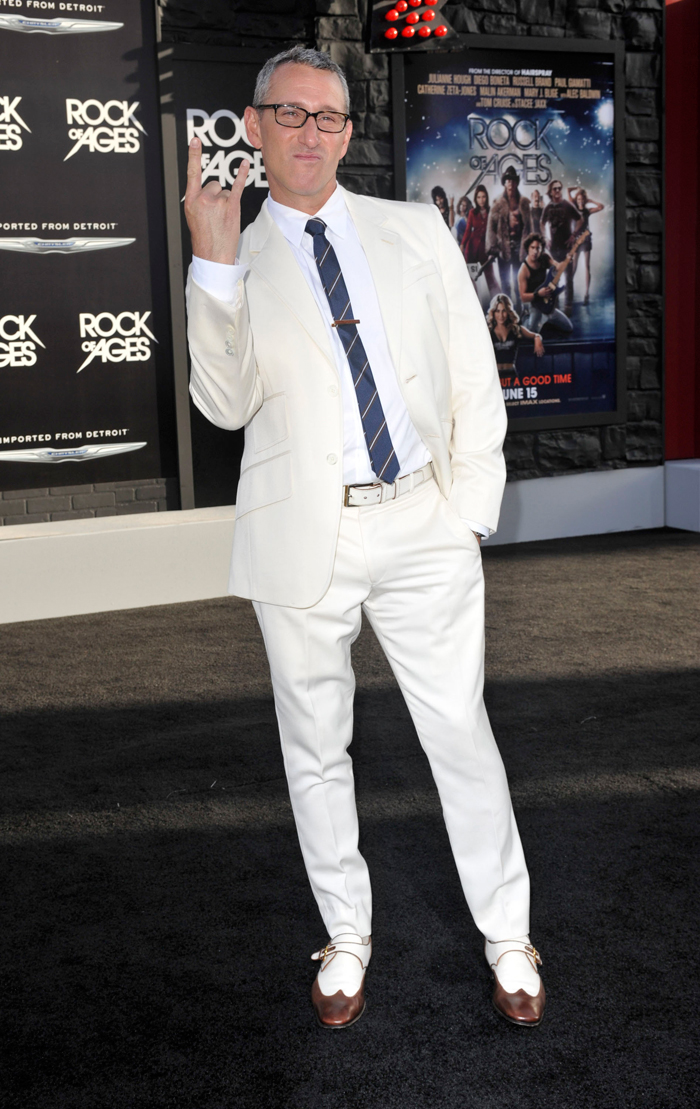 Ryan Seacrest was there to support girlfriend Julianne Hough! Or maybe he just went with Derek Hough. Whatever the case, if Ryan showed up, then Katie and Jennifer could have bothered as well. Slackers.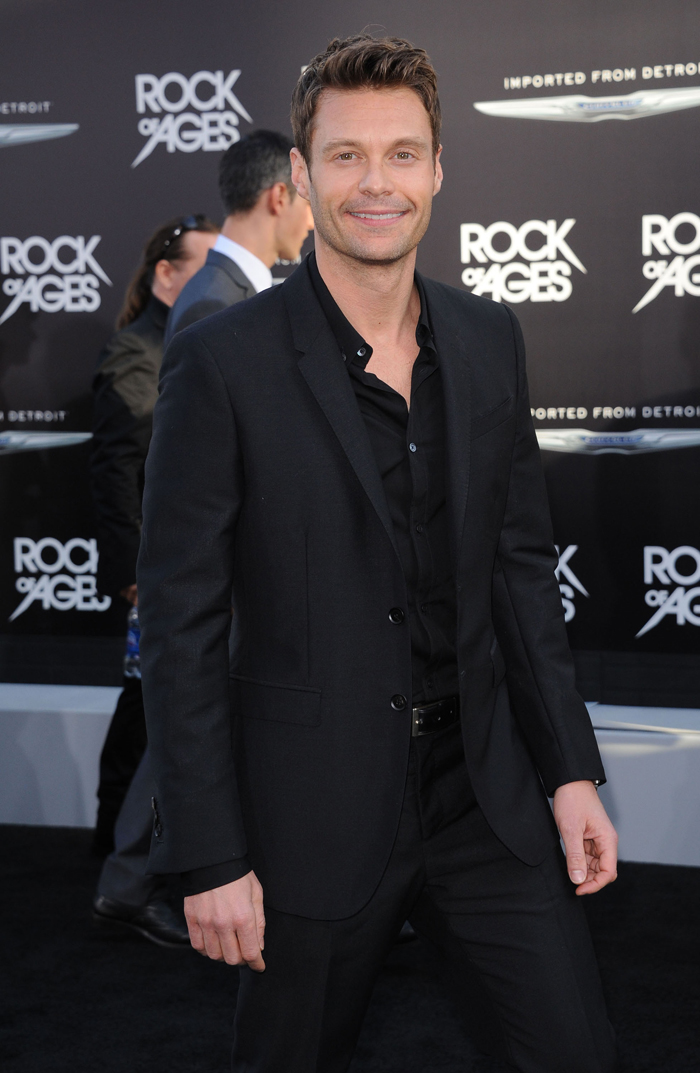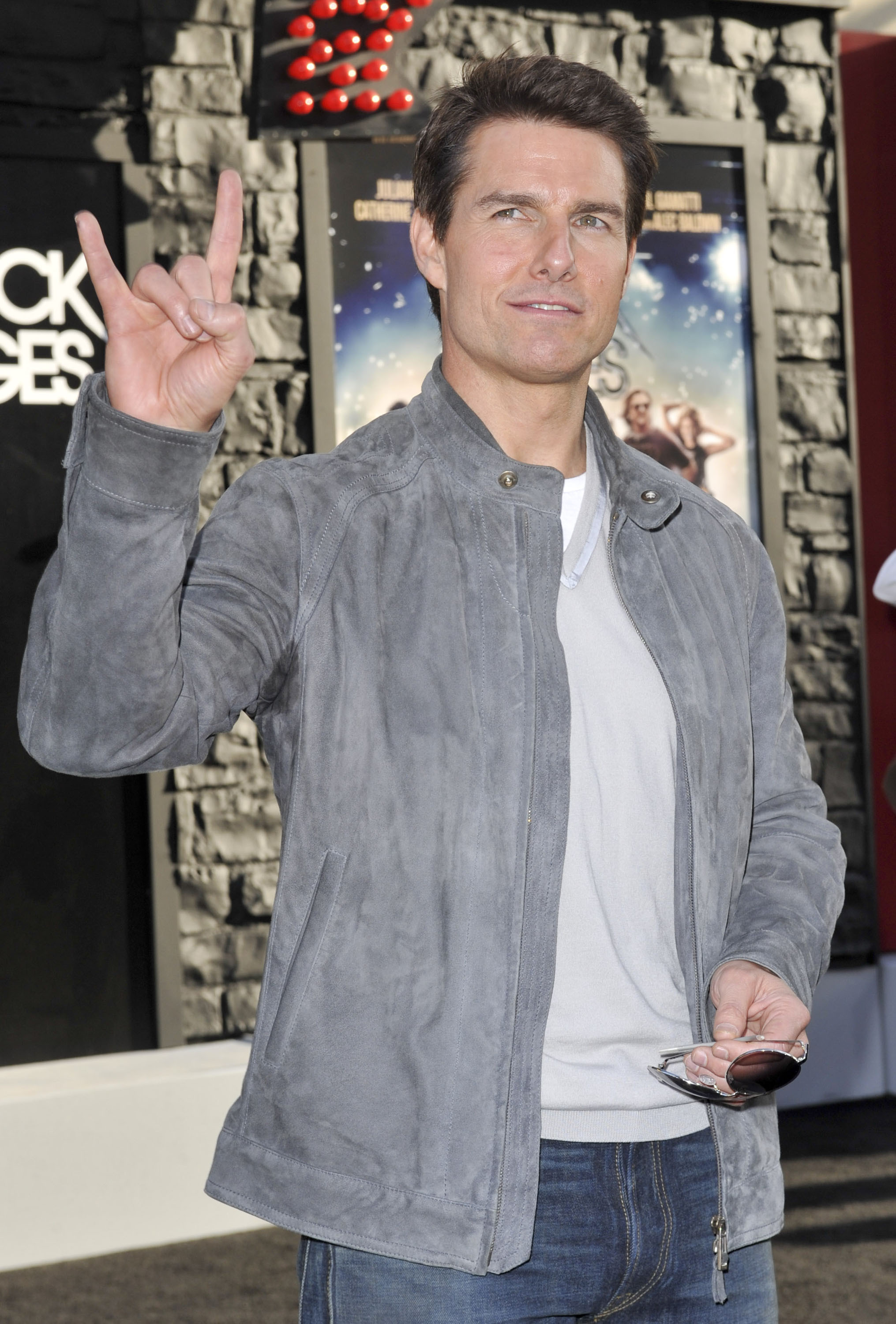 Photos courtesy of Fame/Flynet, WENN, and Pacific Coast News