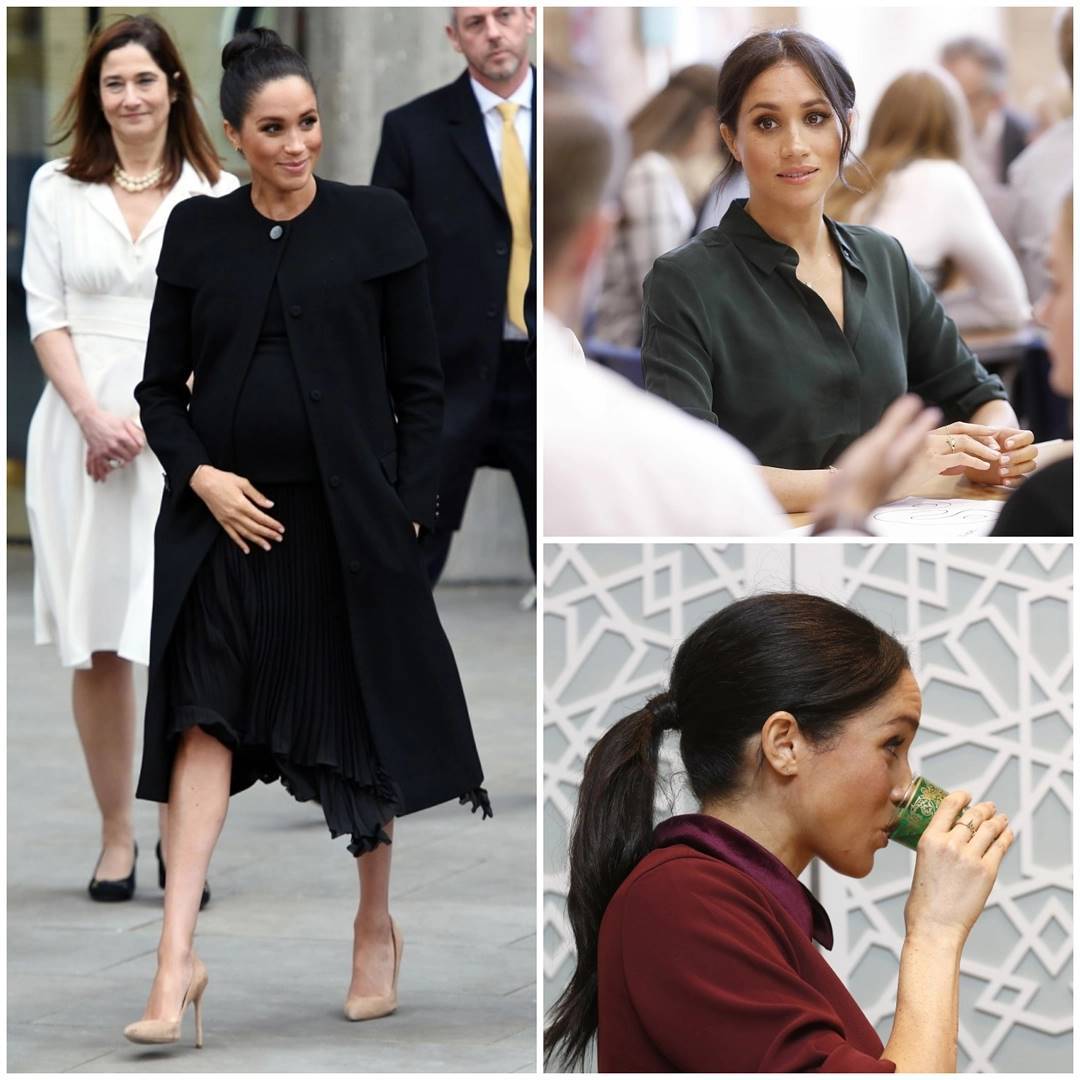 Introduction: Minutes 0 to 7:30
We'll have an episode out next week and then we'll be off for two weeks until October 3. It will be the holidays before we know it. We had a tornado warning in my area but have not had the flooding that other places have experienced. Chandra has been watching the US Open, where extreme weather is affecting the matches. Chandra mentions the story about Stefanos Tsitsipas taking long bathroom breaks which threw off his match partner, Andy Murray. Here's a link to the story I mentioned about Alex Zverev being a domestic abuser. You can listen below!
Royals: Minutes 7:30 to 19
Finding Freedom has come out in paperback with a new epilogue. One of the revelations was that two of the staffers who allegedly complained that Meghan bullied them rescinded their stories in 2018. This came out back when the palace was pushing their "Meghan was a bully" storyline, but it received little attention at the time. The details of Meghan's alleged bullying have always been so vague.
Vanity Fair reported this week that Will and Kate plan to move to Windsor castle in the country and will keep their apartment in Kensington Palace for when they're in London. It really sounds like they've been living separate lives as we've been talking about. We heard in June that they was looking for homes in Bucklebury closer to Kate's parents, we talked about that in episode #95. We've also heard that William wants to take over Prince Andrew's residence, royal lodge. Chandra points out that we've know that Kate and William were living separately for some time. Katie Nicholl's story claimed the Cambridges felt "very overlooked" in London, which is curious and hints at deeper problems within the royal family.
In March Piers Morgan either quit or got fired from Good Morning Britain on ITV. He stormed off set after being mildly questioned by weatherman Alex Beresford about his obsession with Duchess Meghan. We talked about this on episode #85. Morgan has accused Meghan of lying when she talks about her own mental health and the racism she experienced. He's been obsessed with her since 2016. Over 57,000 people complained to British media watchdog organization, Ofcom, about Piers. Duchess Meghan also put in a call to the president of ITV to complain specifically about Piers' comments about suicide. We heard this week that Piers was cleared by Ofcom due to free speech reasons. He has been begging ITV to give him his job back, and since he's an editor of the Daily Mail they're of course taking his side. ITV has stated through a source that they're not giving Piers his job back. I play a segment from Zoom where we talked about the royals.
SCOTUS non-decision on Texas abortion ban: Minutes 19 to 25:30
The Supreme Court failed to block a law passed in Texas which bans abortion at 6 weeks, before most women realize they're pregnant. The law is bizarre and also allows citizens to sue anyone suspected of helping a woman obtain an abortion, including drivers who bring them to the appointment. A TikToker created a script to submit fake reports to this system in an attempt to make their data unusable. I play a segment from Zoom where we talked about this.
Comments of the Week: Minutes 25:30 to end
My comments of the week are from Sam The Pink and Susie Whit on the post about the FDA warning people not to take Ivermectin. Here's a link to the tweet I mentioned about the note at the feedstore. Chandra's comment of the week is from Who Are These People on the post about Mike Richards getting fired from Jeopardy.