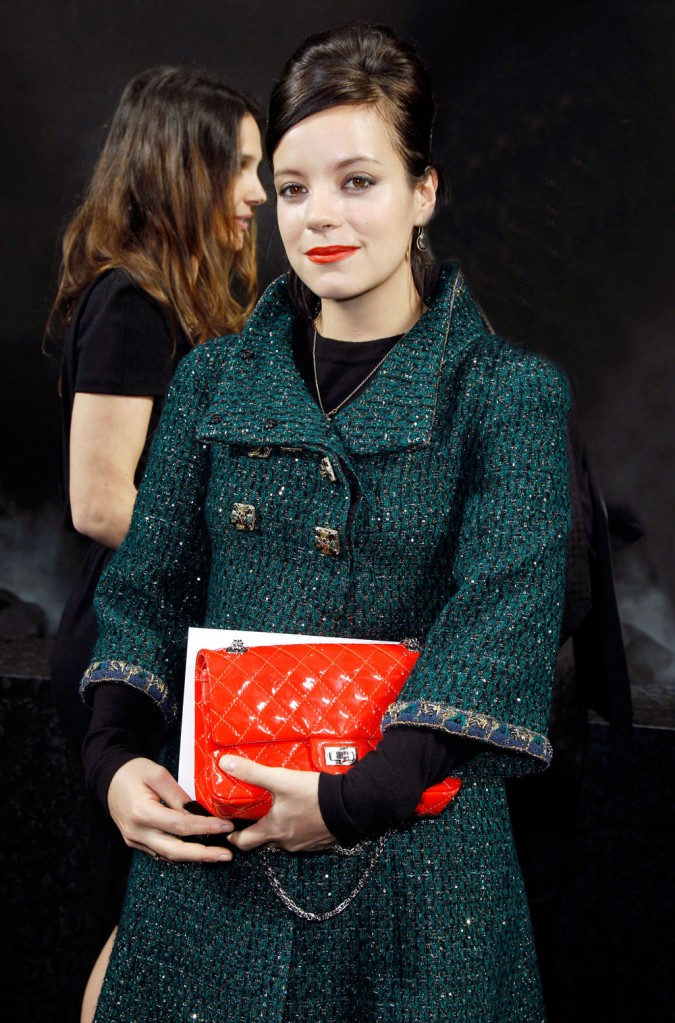 Remember when Lily Allen promised that she was going to take a break from music, and remember when she quit twitter? Those were good times.
Well, Allen is back and she's been back for a while, picking fights with people and getting indignant about stuff, as she's known to do. Her latest tweets involve raging that she wasn't invited to the royal wedding and that her rival, Joss Stone, was. Then she tried to take it back and claim that she was making a joke. Besides, she has something to do that night anyway, so nya.
@gracedent well, you can quote me as 'outraged', why does bloody Joss Stone get an invite and not moi? I sang at the Diana concert too!
25 Apr

From: JustKallMeTall
@lilyroseallen no disrespect however I have a feeling joss stone will behave better on the juice than u, sorry
25 Apr

@JustKallMeTall yeah, but she's a stoner though so she'll probably pull a whitey after her 2′nd glass of champers and vom everwhere.
25 Apr

@gracedent it was pretty obvious that I was being sarcastic about not being invited to the royal wedding, right ?
26 Apr

Oh my god, if I get one more tweet about not being invited to the royal wedding. IT WAS A JOKE you humourless fools, now run along.
26 Apr

Besides I wouldn't be able to go anyway, I have a previous engagement.
26 Apr
[From Lily Allen's Twitter via Radar Online]
Lily is also in some kind of twitter feud with a guy from News of the World who is calling her out over the fact that she said she wanted time off. You can check out the details on her Twitter account, with the relevant tweets linked here. It's not worth recapping.
Just reading through Lily's Twitter account, it's clear why she wasn't invited to the royal wedding. This girl has been drunk in public multiple times, she's talked smack about many different celebrities, and she's wondering why she wasn't invited to the most important event of the year in her country. She may have changed with her recent engagement and terribly sad miscarriage, but it's obvious from her Twitter musings that she hasn't changed that much.
Here's Lily with her buddy Karl Lagerfeld at the Chanel show on 3/8/11. He looks like he wants to suck her brains. Credit: Fame.