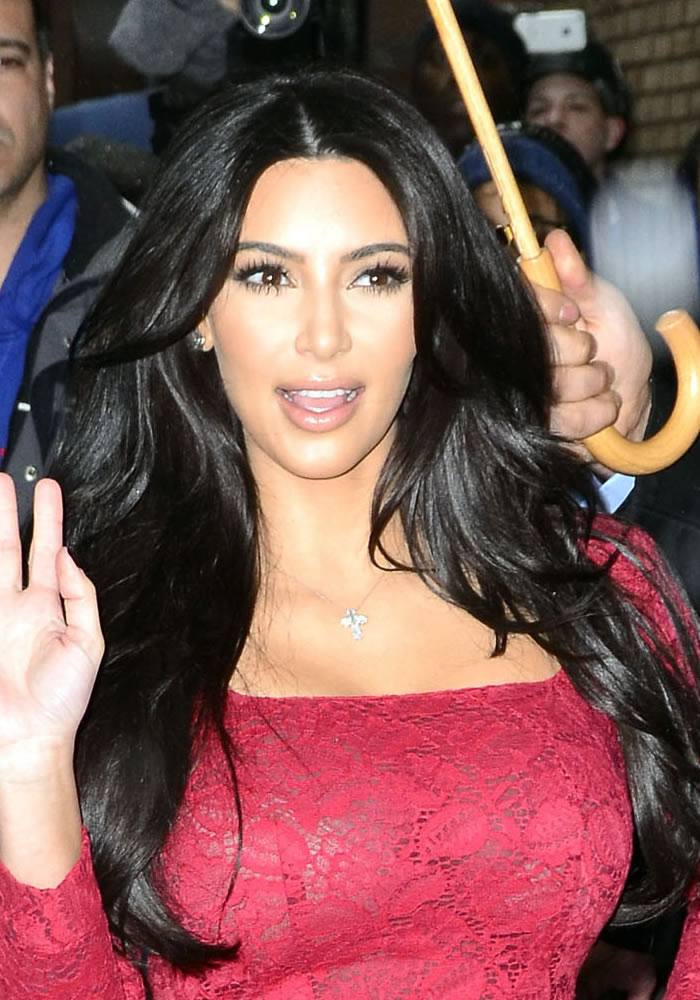 You know, I'm really starting to feel sorry for Tim Tebow. Not only has the guy dealt with Katy Perry's parents trying to set him up with their daughter, but he's had to suffer through Perry dedicating lewd song lyrics to him about his "Peacock." In addition, Tebow has been fending off the advances of Kim Kardashian, which he politely declined, but she hasn't gotten the message. Everyone knows that Kim — with her sex tape, Playboy spread, and two divorces — has no business trying to get into Tebow's pants; well, everyone knows except for Kim herself.
Even though she reportedly has sworn off football players, Kim hasn't given up on bagging Tim, and his resistance has seemingly only stoked her desire to get in his good graces. Now she's walking around wearing cross necklaces, Tweeting about starting a bible study group, and doing the church-buddy thing with LeAnn Rimes. It's so transparent, but she really believes that Tim (and the rest of us) are stupid enough to believe her act. Now this week's issue of OK! is all about Kim "pray[ing] for a chance" with Tebow, whom she's been targeting for months, and she even went so far as to reshoot some later episodes of "Kourtney & Kim Take New York" to highlight her (fake ass) religious values and pious nature. Really.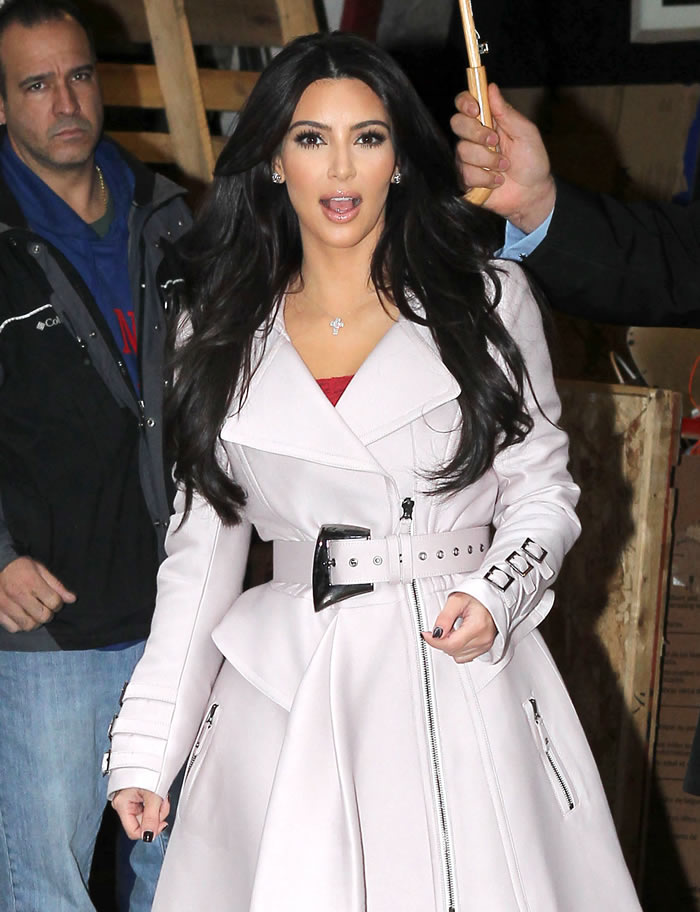 How many times have we seen it happen? In the wake of a cataclysmic event, somebody gets religious. And so it seemed (to some skeptics, at least) with Kim Kardashian. The reality diva's disastrous 72-day marriage to basketballer Kris Humphries unleashed a tsunami of bad press — chiefly, she was accused of weddng Kris for commercial reasons — and seemed to damage her brand.

And now, Kim is firing off Tweets like this one: "On my way to church with the girls!" she said to her almost 13 million followers. "I want to start a Bible study group with my friends!"

Inspiring, isn't it? Except that some insiders say Kim's sudden display of piety may have an ulterior motive: that the sex-tape icon, 31, is trying to sack Tim Tebow, the super-religious Denver Broncos quarterback — you know the guy who kneels and prays on the field — and self-proclaimed 24-year-old virgin.

"Anyone who knows Kim knows what she's up to," a source tells OK!. "She thinks Tim's hot and she knows dating him would really boost her image. And Kim could really use some help in that department."

Kimbow? Tardashian? Clearly Kim has a thing for sports stars; aside from Kris there was her great love, NFL star Reggie Bush. But hooking innocent Tim requires more than the standard play.

"If he were just the average athlete, Kim would pull the same move she used on Kris," the first source tells OK!, adding, get front-row seats to his game and send a message to the locker room with her number. But Tim's different. She can't just use her sexuality."

And so Kim called on a higher power. "She set her sights on Tim months ago," the source says. "She shot extra scenes for 'Kourtney & Kim Take New York,' making sure she emphasized her Christian beliefs.

Another insider who's close to Kim isn't so cynical, arguing that her spiritual side is — ahem — well developed and that it plays into her attraction to Tim.

"Kim thinks Tim is a dream," the insider tells OK!. "She appreciates his courage to weather criticism about being publicly religious. So I think Kim is inspired by that act of bravery. As for the bible study, that's nothing new," the insider adds. "Her family was very committed to their spiritual ideas — very Catholic."

Ah, but will it be enough? "Kim's not Tim's type at all," a Tim insider tells OK!. "He likes down-to-earth girls who aren't high maintenance. And the sex tape is the type of thing that grosses him out."

Still, you can't completely count Kim out. Says the source: "When she decides she wants someone, she goes out and gets him."
[From OK!, print edition, February 20, 2012]
This story is completely believable. Kim's already been busted reshooting scenes of "Kourtney & Kim" to make herself look more sympathetic while pretending to agonize over the decision to divorce Kris Humphries. Also, that unnamed source who insists that Kim and her family are incredibly spiritual and devout Catholic? To state the obvious, that sounds a lot like a source named "Kris Jenner." We all know how Kris dreams of controlling the tabloids, right? The really funny thing about Kim's obvious maneuver is that she assumes that Tim would even watch her show in the first place.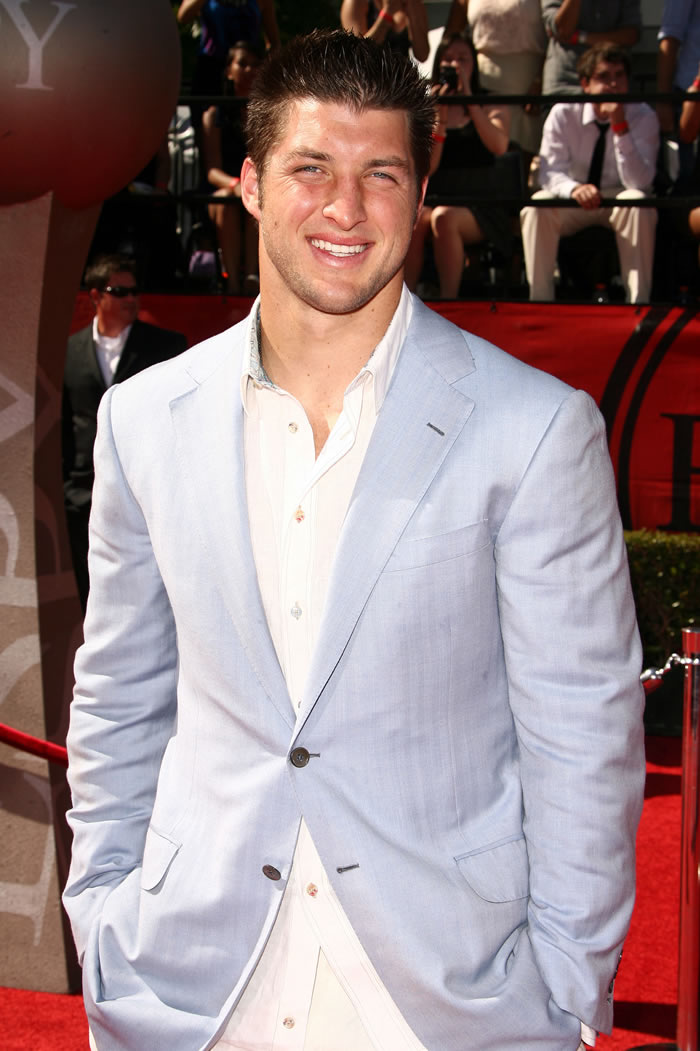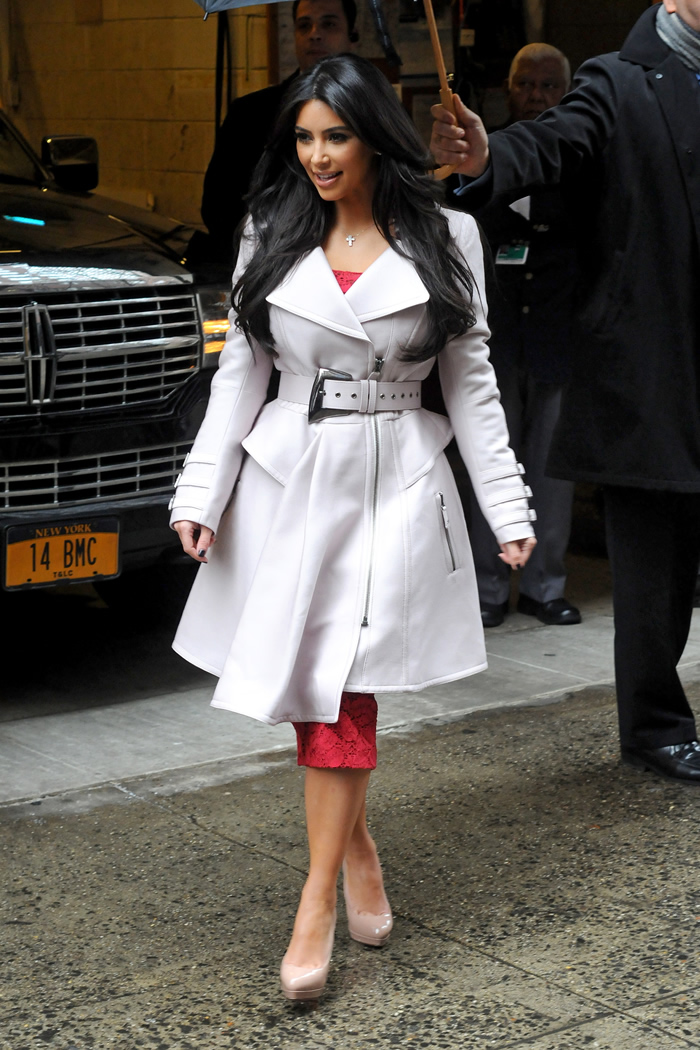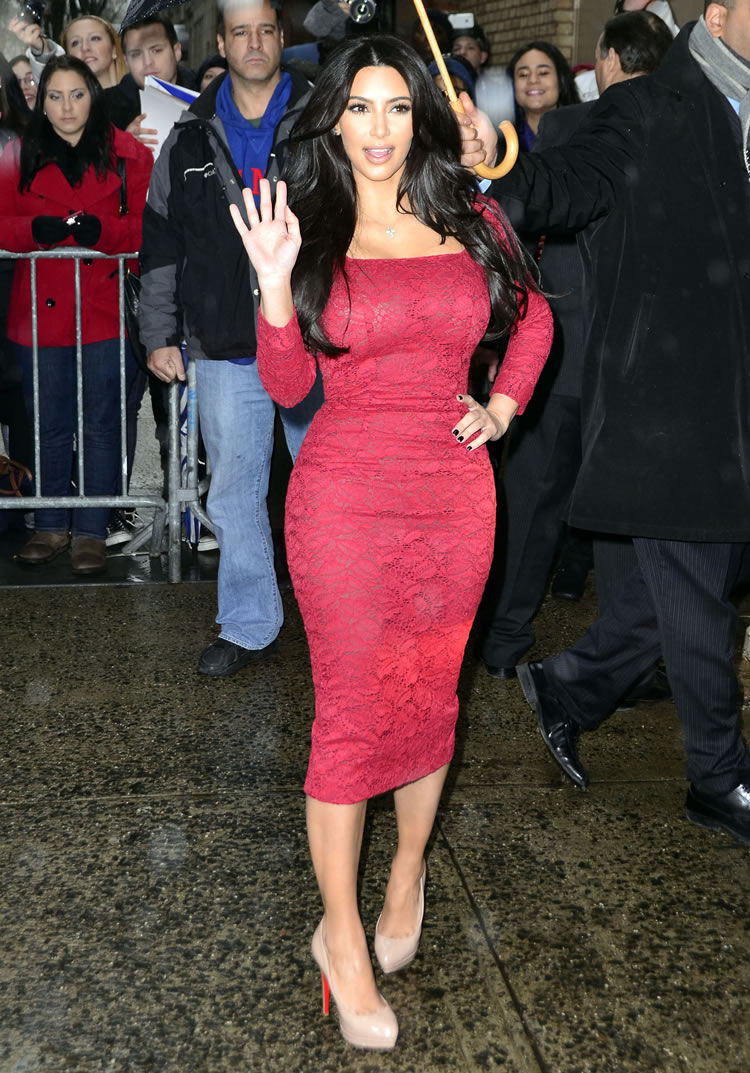 Photos courtesy of Fame/Flynet and WENN