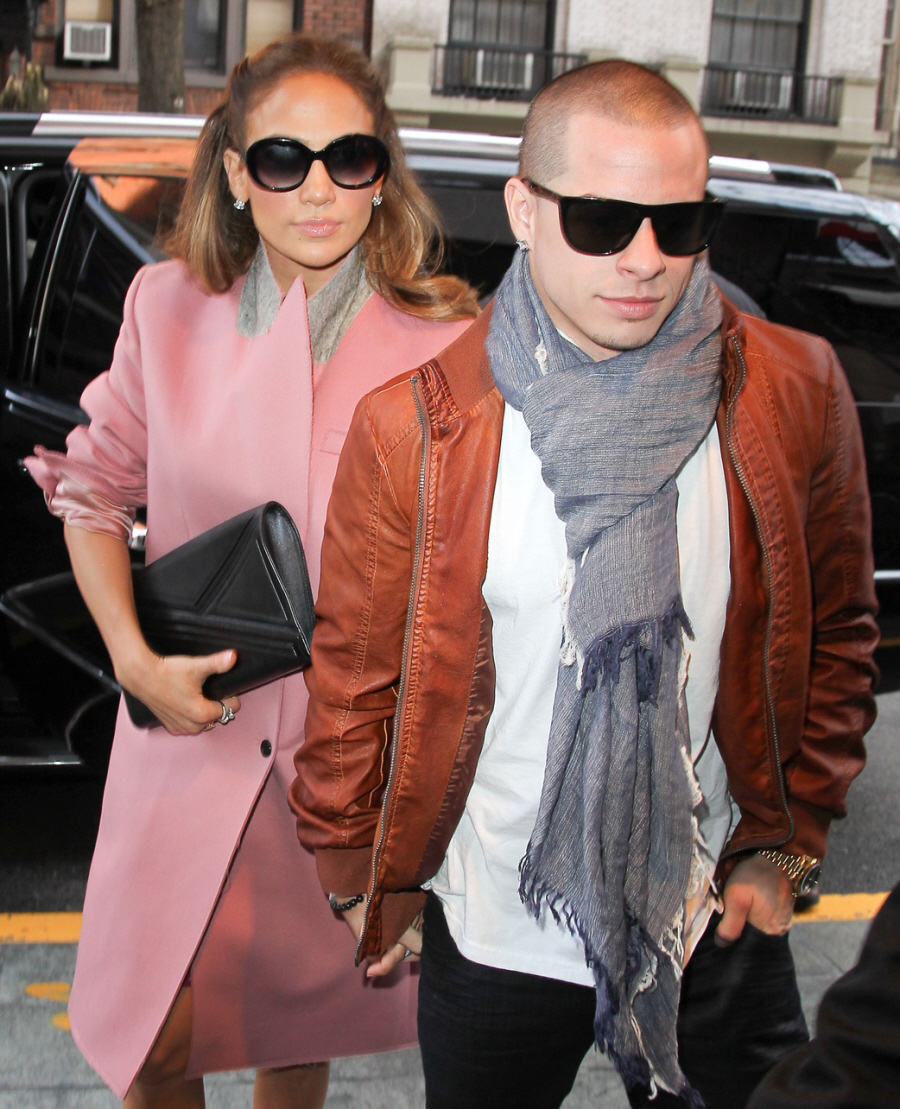 The tabloids are schizophrenic about Jennifer Lopez and her facially-challenged boy-toy Casper Smart this week. Some say that Jennifer isn't all that serious about him, and she knows that he's just a rebound. Some say that Jennifer is totally planning a future with Casper, to the point where she lets her kids call him "Daddy Casper" (as CB previously reported) and now "Poppa". Oh, and she and Casper are even planning to adopt together. What's the truth? I don't know. Here's the version I'm hoping is true:
Since splitting from husband Marc Anthony in July, Jennifer Lopez has been carting her new boyfriend, backup dancer Casper Smart, all over the world with her, spoiling him with pricey gifts – with the 42-year-old even bringing her twins, Max and Emme, around him.

But a source close to Jennifer says Casper shouldn't get too comfortable – because he's nothing but a temporary plaything. "She really enjoys spending time with Casper, but she doesn't see a future with him," the source tells In Touch, adding that the star is just having fun right now and has no intention of taking things to the next level with her 24-year-old boy toy.

And while doting Casper hangs on her every word and adores her – which Jennifer loves – the source claims that J.Lo is basically using him to get through the pain of her divorce from Marc.

"Casper is the rebound guy, and that's it."
[From In Touch Weekly, print edition]
Historically, Jennifer never just "dates". She has to get engaged, she has to at least try to get married. But! If there was ever a moment for her to break her pattern, I think it might be now. I think she got burned by her marriage to Marc Anthony, and I seriously hope she's too gun-shy to jump into anything too serious. Serious like… letting the kids call him "Poppa" and letting Casper act like their father? Oh, Jennifer.
Blissfully soaking up the sun and frolicking in the surf, J.Lo, twins Max and Emme and Jennifer's new beau Casper Smart, looked like the picture-perfect family in Malibu on Feb. 5. But the twins' real father Marc Anthony was not invited to the outing. In fact, Marc is increasingly disturbed about how close Casper is getting to his kids.

The last time Casper was spotted on the beach with the twins, "Marc saw them all looking like one big happy family and called J.Lo immediately and tore into her," a source said at the time. "He believe this is just a rebound and that she can't keep a relationship going."

But with every week that passes, Jennifer and Casper's relationship appears to be growing stronger.

"She's really impressed with how he has stepped up to the plate and fallen into the role of stand-in dad," a source tells Star. "he knows the way to her heart is through her babies, so he's been lavishing attention on them."

Casper and the twins have gotten so close, the insider reveals, that they call him "Poppa."

"He and Jennifer are even talking about adopting or having kids of their own," says the source. "She's really seeing a future with him."
[From Star Magazine, print edition]
This is the version based on Jennifer's history. The girl in love with love. Jenny from the block, Jenny the romantic, Jenny who can never just be alone. So, what's the truth? I still don't know. But it's really sad to me that she's letting her kids get so close to Casper. I don't think that part of the story is going to end well.
You know Casper is going to be her Oscar date too. So… it's probably pretty serious. Cris Judd serious, y'all.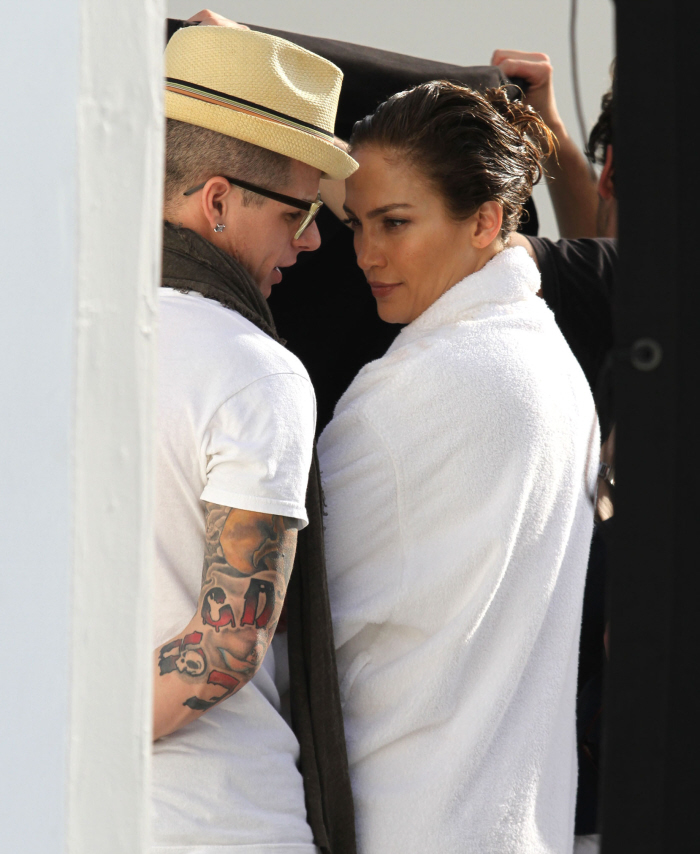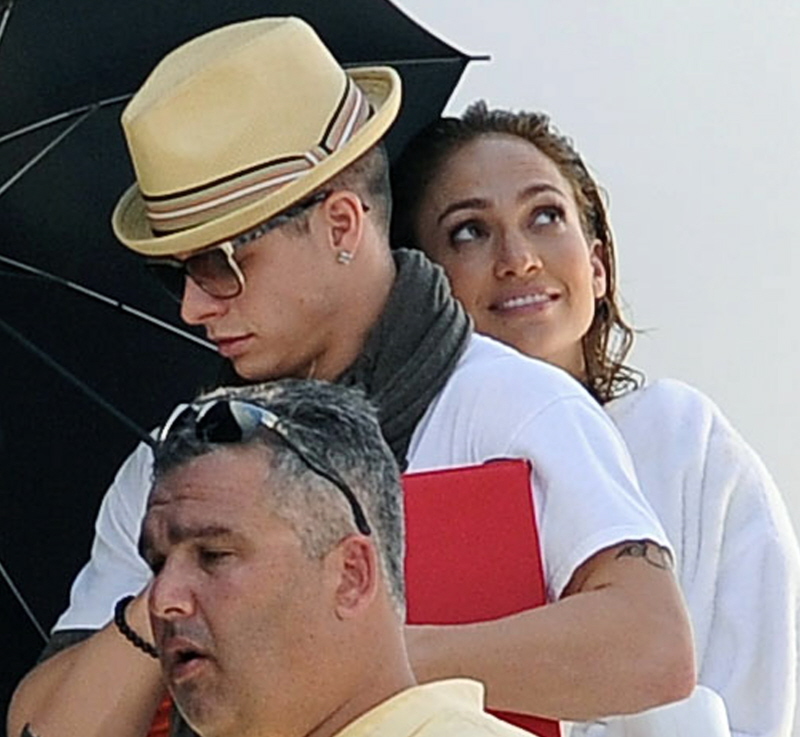 Photos courtesy of Pacific Coast News, Fame/Flynet and WENN.