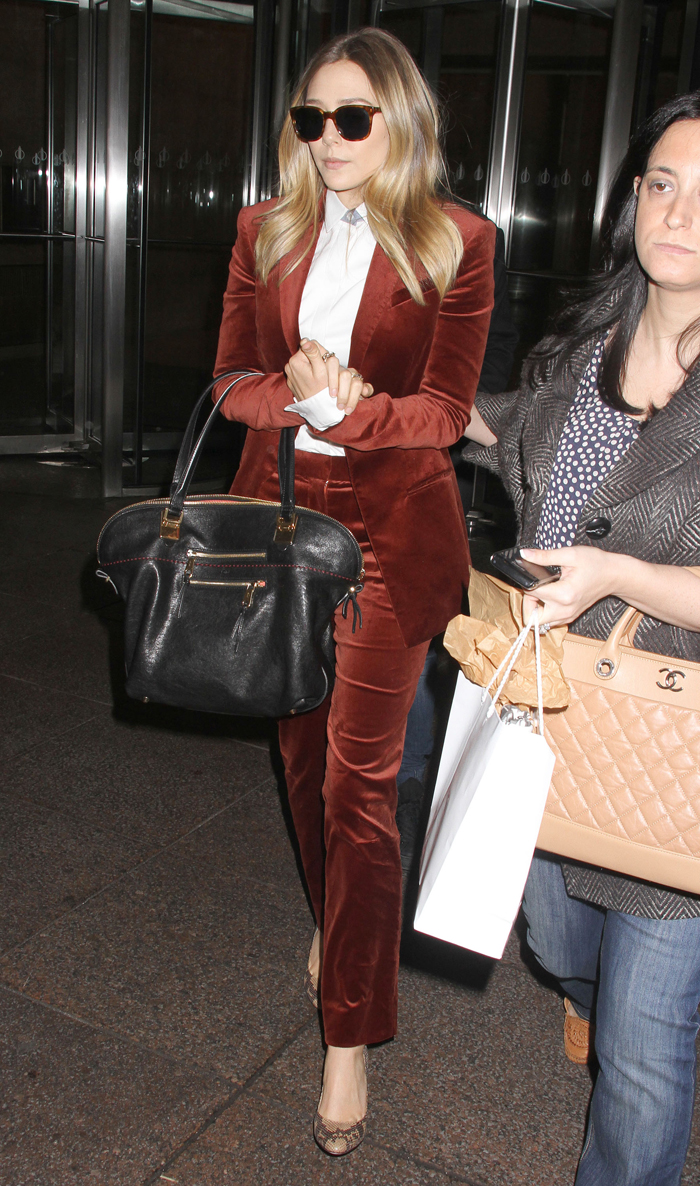 Here's some photos of Elizabeth Olsen promoting Silent House in March while wearing two different outfits from The Row, which is the highest-end line designed by her older sisters, Mary-Kate and Ashley. In the above photo, she's wearing a felt jacket and matching trousers from The Row while departing Sirius Radio studios; and below, Lizzie is wearing a black dress from The Row paired with a Chanel jacket. I'm going to such lengths to point out that Lizzie is clearly sporting frocks from The Row because a story in this week's Star claims to have talked to a family pal who says Elizabeth is refusing to wear The Row now that she's all famous and stuff.
Naturally, Lizzie hasn't promoted anything since Silent House, so she hasn't been on the red carpet lately. In fact, she's been quite busy shooting Very Good Girls with Dakota Fanning for the past few months, and all of a sudden this silly Star story pops up out of nowhere: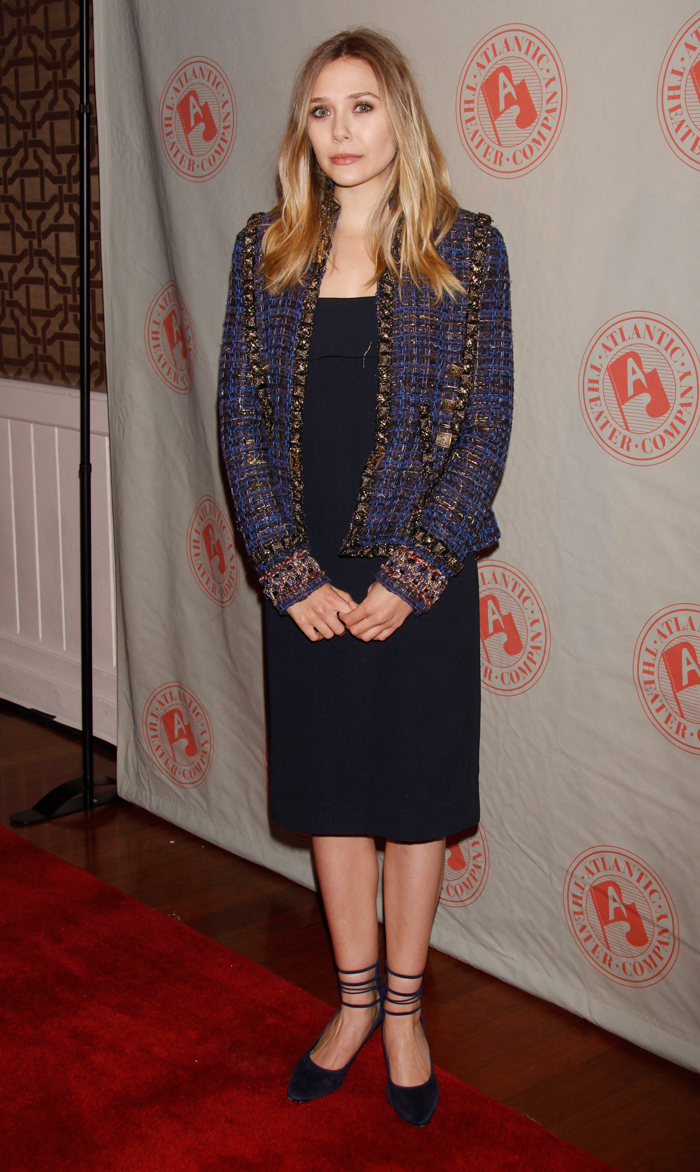 Sisters always fight over clothes — and the Olsens are no exception! "When Ilizabeth first started out she always wore Mary-Kate and Ashley's fashion lines," says a family pal. "But now that Elizabeth is famous, she's wearing other lines." And friends wonder if a sartorial smack-down is brewing between the twins, 26, and their little sis, 23.

While a rep for the family denies it, a source says their mom has had to tell the girls to stop arguing over who's wearing who.

Only this A-list clan would feud over not borrowing each other's clothes enough!
[From Star, print edition, September 3, 2012]
First off, Elizabeth is still a budding indie star and has always (at least, since she had her breakthrough last year in Martha Marcy May Marlene) worn The Row for some of her low-key promotional duties. However, she has made a habit of wearing other designers — including Emilio Pucci, Alexander McQueen, Calvin Klein, and Antonio Berardi — while attending premieres and higher-profile events. To me, this just seems like she wants her acting career to rest upon her own merits instead of making it all about a fashion show for her sisters. That makes sense, right?
For whatever reason, the tabloids have made a pesky habit of attempting to pit the younger Olsen sister against the twins. First, they made up stories about how Mary-Kate and Ashley were both totally jealous of Elizabeth's acting success, which was refuted by the twins themselves. Then there was that story that Lizzie was living in squalor and refusing help from her sisters, when in reality Elizabeth merely lives in a tiny NYC apartment that's identical to most NYC starter places.
Such stories will likely continue, but I remain convinced that Lizzie just wants to make it on her own and without climbing up on the backs of her sisters. There's nothing wrong with that, and I bet Mary-Kate and Ashley don't have an issue with Lizzie not acting as the unofficial spokesmodel for The Row every time she makes a red-carpet appearance.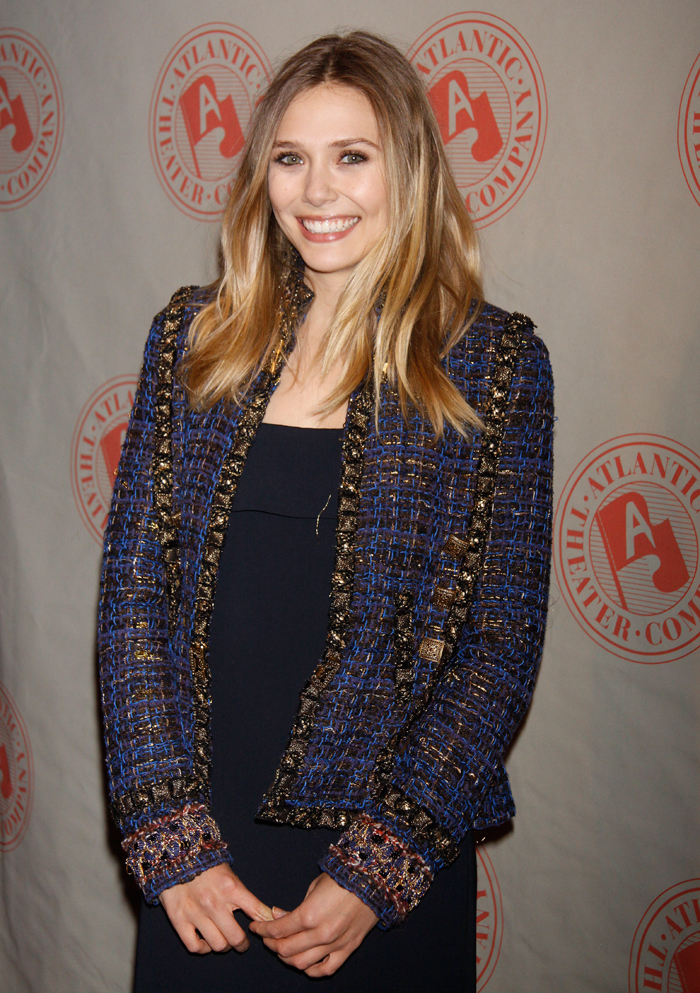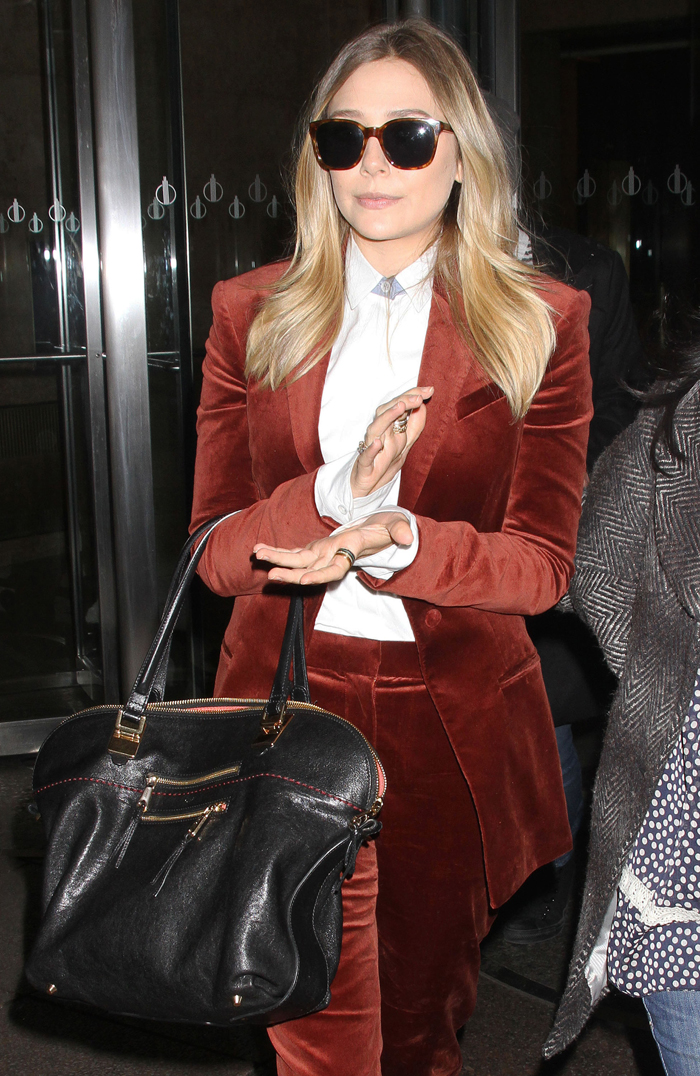 Photos courtesy of Fame/Flynet and WENN