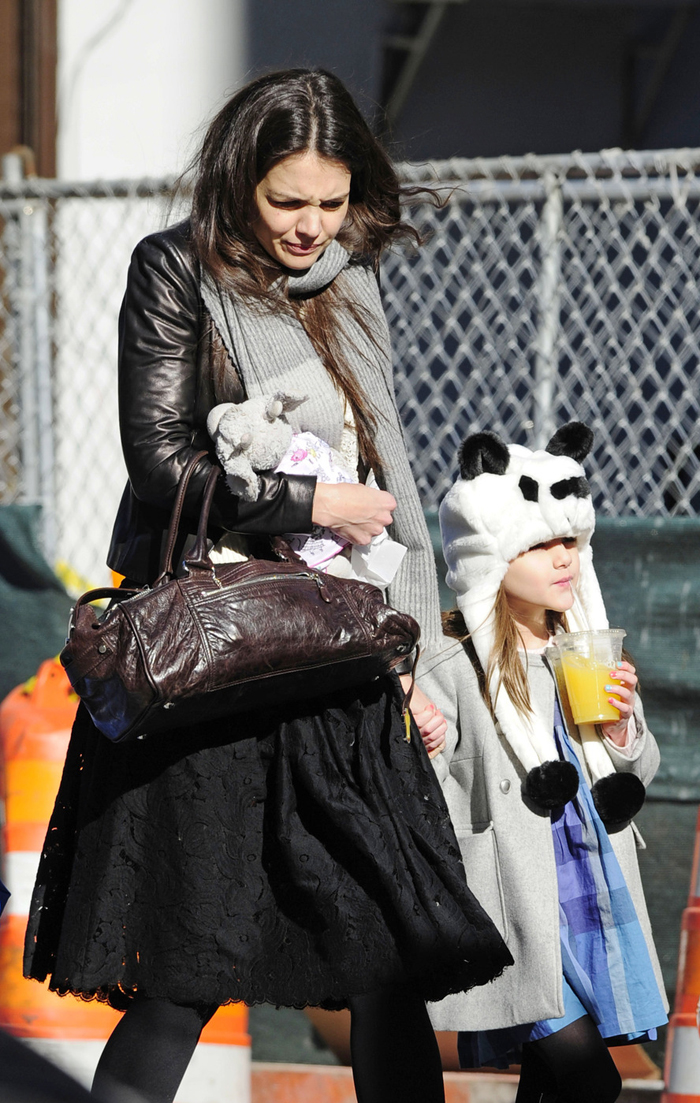 Here are some newish photos of Katie Holmes and Suri Cruise freezing their butts off in Manhattan last weekend. Suri's panda hat is so damn cute, and it's truly a testament to the disappearance of Tom Cruise that Suri now dresses for the weather. As much as Suri seems to love New York, I'd bet that that little girl would really enjoy an island getaway right now, don't you? And Katie looks like she could use a vacation herself, especially after the new announcement that her Holmes & Yang line will not be showcased at the next NYC fashion week, which I guess means that last fall's messy display officially didn't go over so well. A few weeks ago, the January 21 edition of the Enquirer wrote that Katie is shopping for a television show based in New York City. That's a good plan and one that we've already suggested for her. The small screen loves Katie Holmes.
In the meantime, Tom apparently has designs on giving Suri some warm time away from New York. Remember how, after Katie filed for divorce last summer, Tom initially put on a huge show to prove he was the best daddy in the world by holding Suri and smiling at the paps and swimming with tabloid reporters? Then after several months of radio silence, Tom realized the error of his ways because we were able to track his four-month absence from Suri's life, so he then decided to announce his Thanksgiving visit with Suri but kept her well-hidden from the paps so that we couldn't reset our calendars. Well, Tom is still biding his time and working on the "long-term plan" (i.e., his "full-court press") for getting Suri away from mean old, Scientology-hating Katie. His $24 million weapon? A new Hawaaiian compound. Seriously: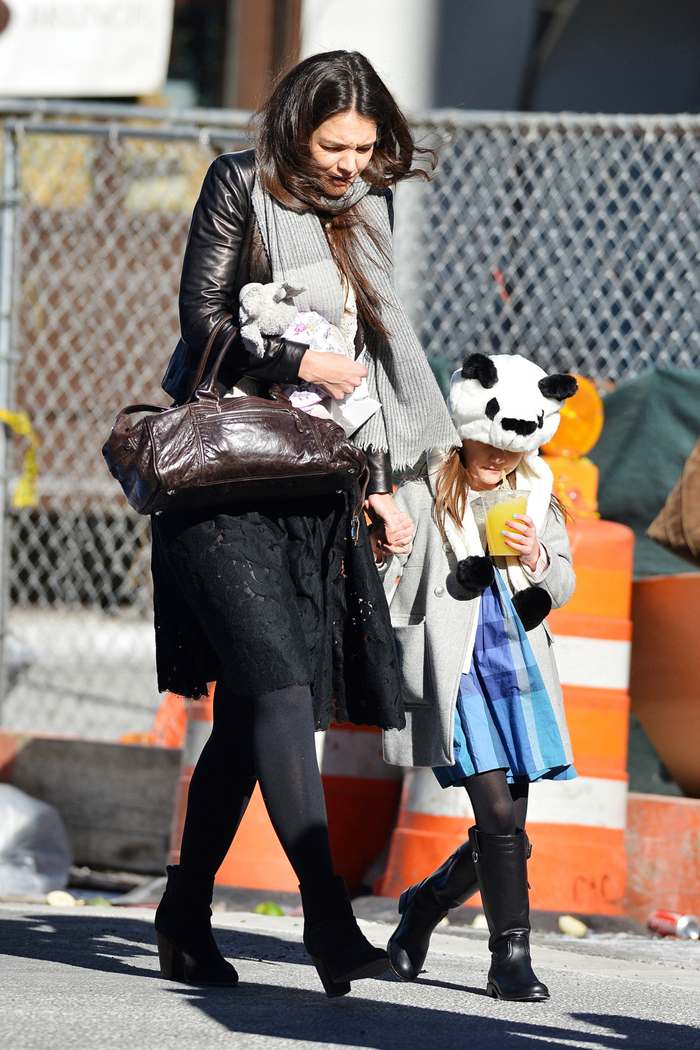 Aloha! Tom Cruise has falled in love with the tiny, secluded Hawaiian island of Lanai and plans on buing several acres of waterfront real estate to build a world-class compound. The superstar spent the fourth week of January in the tropical paradise as a guest of his pal David Ellison, son of Larry Ellison, the Oracle billionaire who recently purchased the entire island.

"Tom was just blown away by Lanai and right on the spot decided to buy property there," a source tells Star. "He wants to make it his own tropical paradise, to share with Suri and his other children." Tom toured several properties, including a $4 million residence on exclusive Hulopoe Drive. Built in 2003, it has a breathtaking view of Manele Bay. He also looked at a home right next door, built in 2004, for $4.2 million. "Tom plans on buying the two adjoining properties and putting them together into one mammoth $8 million playground," said the source. "He'd demolish the existing houses and buld one big structure."

He's also considering four additional $4 million-plus lots, making the total for all his properties more than $24 million! In fact, the source says that despite holdings in Beverly Hills; Telluride, Colo.; and New York City, "Tom's planning to make his new home in Lanai the corwn jewel in his real estate empire. A place he and Suri could clal their own!"
[From Star, print edition, February 11, 2013]
Now you're just picturing Tom in a hula skirt, right? Yes, he'll still be wearing his ridiculous lifts at the same time. Amusingly enough, Star claims to have an exclusive story here, but the Enquirer has printed an almost identical (but wordier) version that also implies Tom wants to have a Hawaii compound because "Lanai is about as far away from Katie's home in New York as any place in the country." That sounds about right. Hopefully, Katie will be able to keep Suri in NYC for the entirety of the school year, and then Hawaii won't be as much of a lure once summer temperatures hit. One can only hope.
Incidentally, here's the brand new poster for the 3-D, IMAX version of Top Gun. Yes, this is really happening. The most unintentionally homoerotic volleyball scene in the entire universe will be enhanced by 3-D glasses. Those balls are going to be flying everywhere.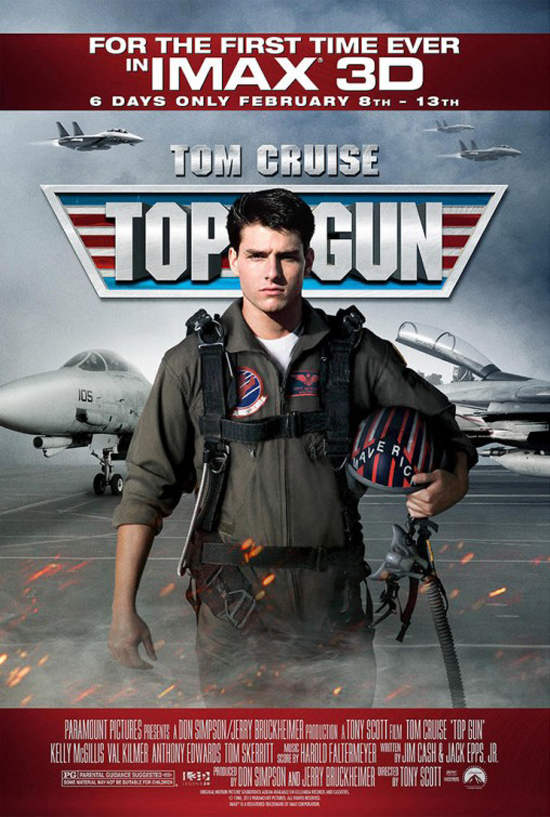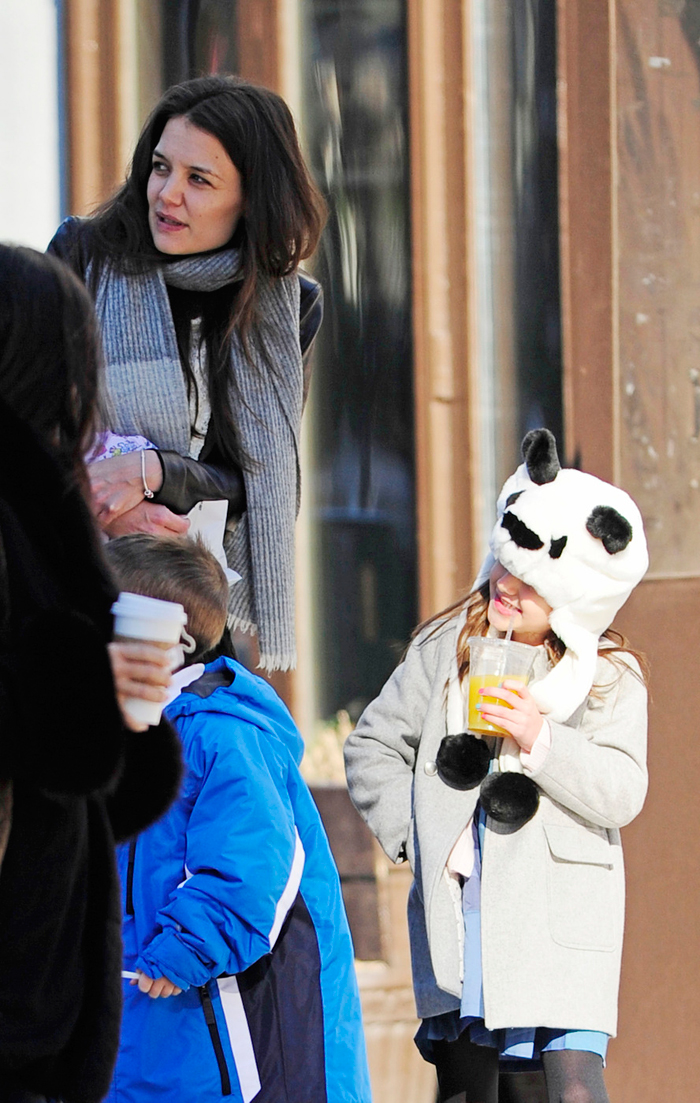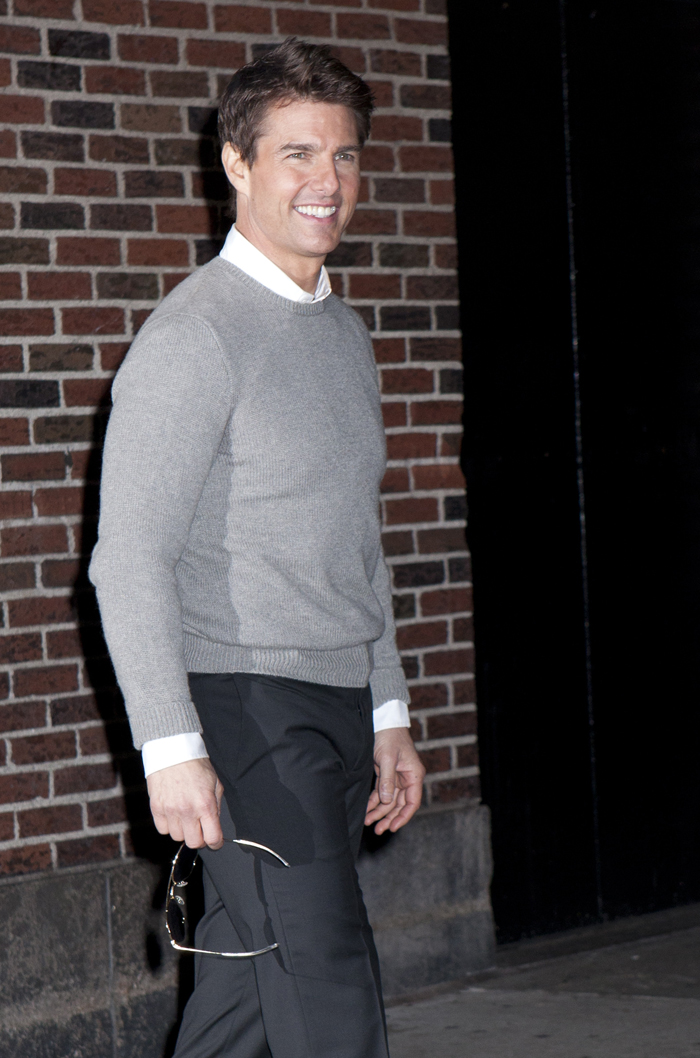 Photos courtesy of Pacific Coast News, WENN, and Paramount Pictures