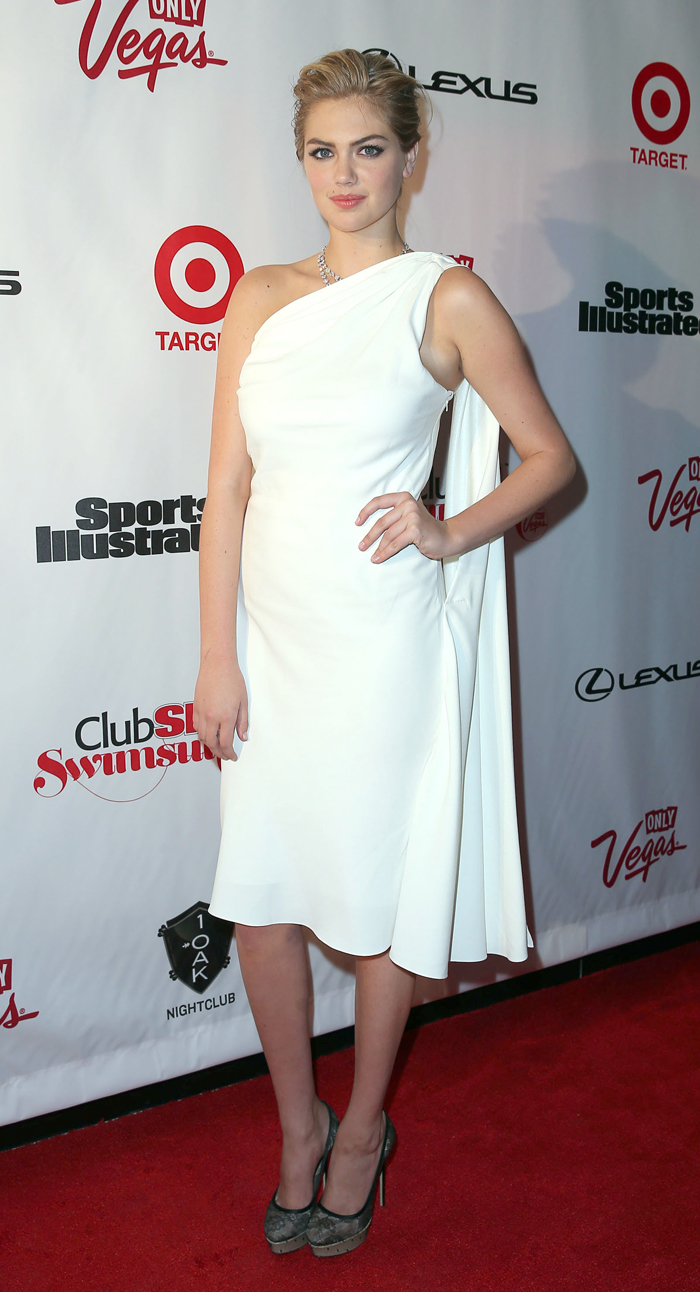 For better or worse, Kate Upton is all the rage now in the modelling world. Here she is doing more promotion for Sports Illustrated in a very flattering white dress, and in the past several months, she's not only covered the SI: Swimsuit edition for the second consecutive year, but she's also been branching out into full-fledged fashion circles with Vogue UK and Vogue Italia covers and a Vogue US spread, among other endeavors. Not bad for a "curvy" girl, right?
As I've noted more than once, none of Kate's success has stopped the shameful body criticism from continuing, and Kate's polar-boob shoot has served not only to please countless men but also to reignite a lot of sniping over Kate's atypical (for a model) bikini body. I've really been trying to understand the complaints about Kate's body, but I'm coming up empty on explanations other than possibly because she has a low hip-to-waist ratio. I still think that's wrong though, and I believe that all of this criticism is affecting her no matter what Kate says to the contrary.
Recently I was a bit surprised when Chrissy Teigen, lover of all things food, admitted going on a 10-day cleanse immediately before the latest SI: swimsuit shoot. Here's something that's truly shocking though — for four months prior to the same shoot, Kate adhered to a cleanse two weeks out of every month. She also worked out with a personal trainer twice a day. Seriously, there's even a People story on this: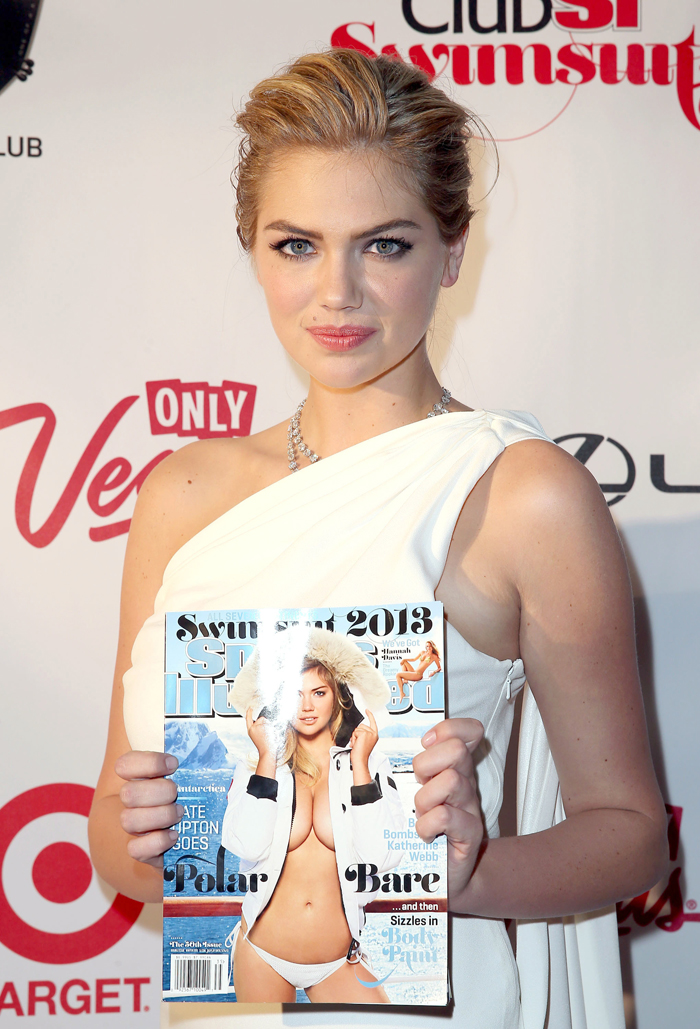 What's harder than posing almost naked in the freezing cold in Antarctica? Preparing to pose almost naked in the freezing cold in Antarctica.

We chatted with David Kirsch, the trainer who primed Kate Upton for her second Sports Illustrated cover, and let's just say: Upton must be exhausted.

Kirsch began working with the supermodel back in August, and for the first two weeks, Upton met with him for sessions twice a day. From then on, the model exercised five to six days per week for one and half to two hours until the photo shoot in December.

"[She did] boot camp circuit training mixed in with cardio," Kirsch tells PEOPLE. "Running, rowing and the elliptical." He adds that there are six regions a model needs to focus on for an SI: Swimsuit Edition shoot: "Legs, inner thighs, hips, butt, abs and arms. Anything that shows when you're wearing a bathing suit. Which is … everything!" (Especially when that bathing suit is as tiny as some of the ones Upton sported!)

It wasn't just the constant sweat sessions that got Upton ready to strip down; she was also extremely careful about what she ate. "She followed my ABC's – no alcohol, bread or processed carbs – and no sugar – 24/7 with no cheat days," the trainer reveals.

Along with not eating pasta, pizza, candy or apparently anything else that tastes delicious, Upton did Kirsch's seven-day cleanse for two weeks out of every month they worked together. And during the other two weeks? She regularly drank protein shakes and green drinks to stay energized.

Despite all that, Kirsch says Upton didn't complain once throughout the exhaustive process. Though, the same can't be said about Upton while she was kneeling on an iceberg in nothing but a string bikini. But can you really blame her?
[From People]
All of that and yet still, people have the nerve to label this girl as fat. These are extreme measures for sure — maybe not for a model in general but definitely for one who is being held up as more "normal" looking than the rest of them. The simple fact that Kate was willing to cleanse for 50% of her life for four months and also workout twice per day tells me that even this "healthy" girl has an unavoidably unhealthy outlook on food. And I'm afraid with all this criticism that she's only going to get more obsessive as her career progresses.
In other Kate-related news, Upton has just been been revealed as the face of high street retailer Accessorize. Here are the first images from her spring/summer 2013 campaign. Especially in the swimsuit shots, she looks like she's dropped a few pounds since the SI shoot, doesn't she?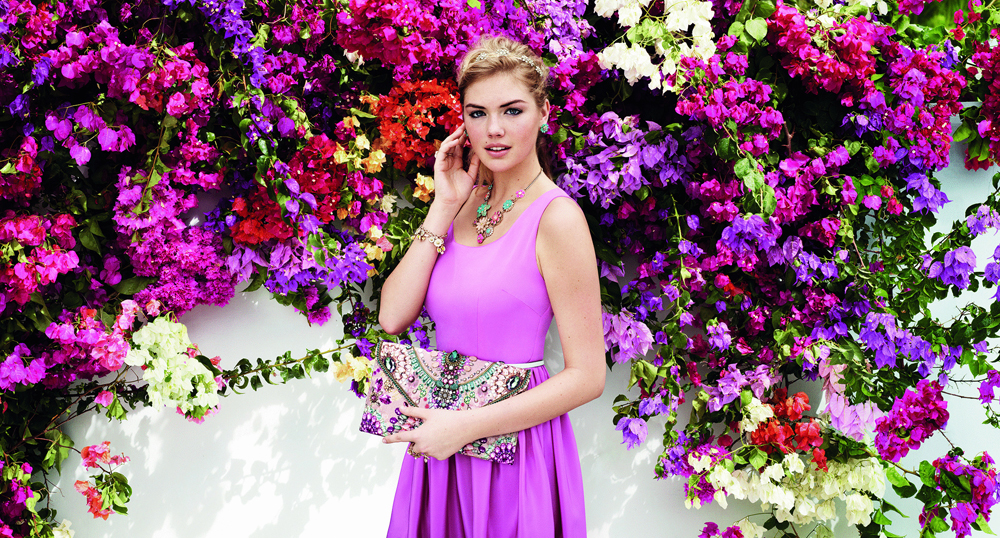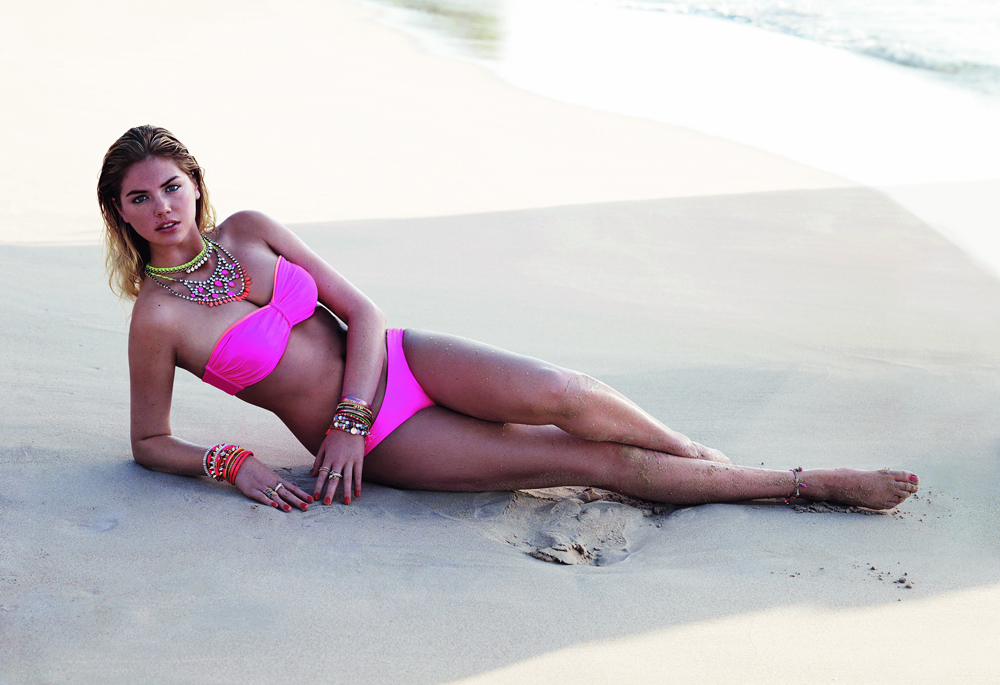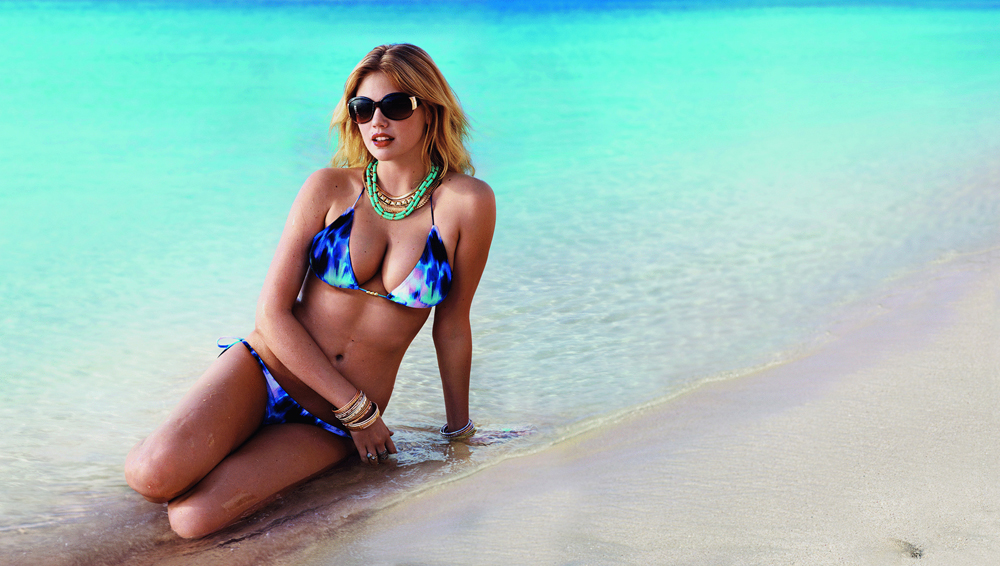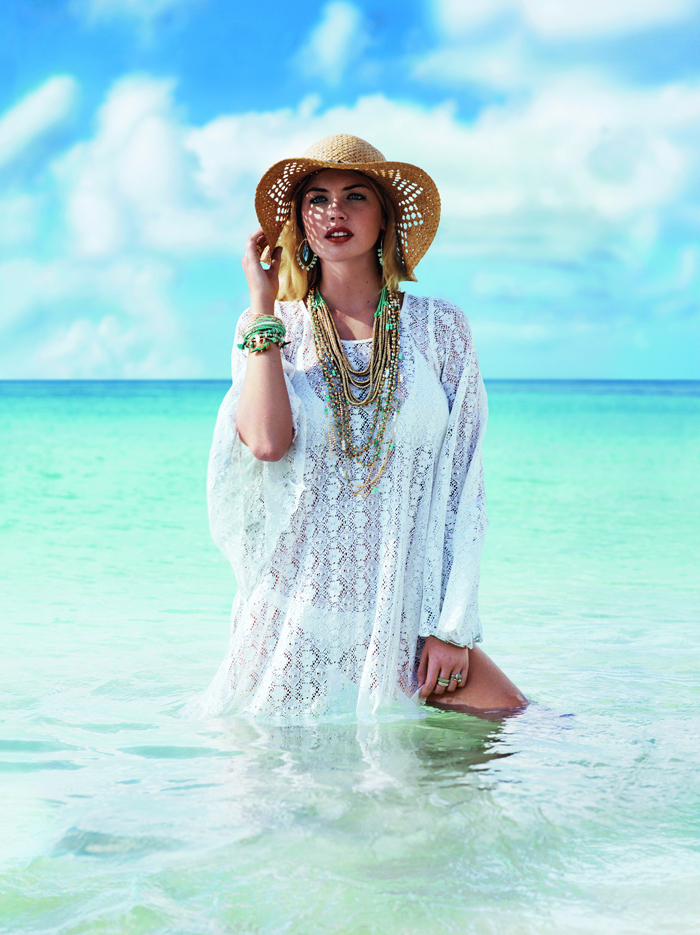 Photos courtesy of WENN and Accessorize