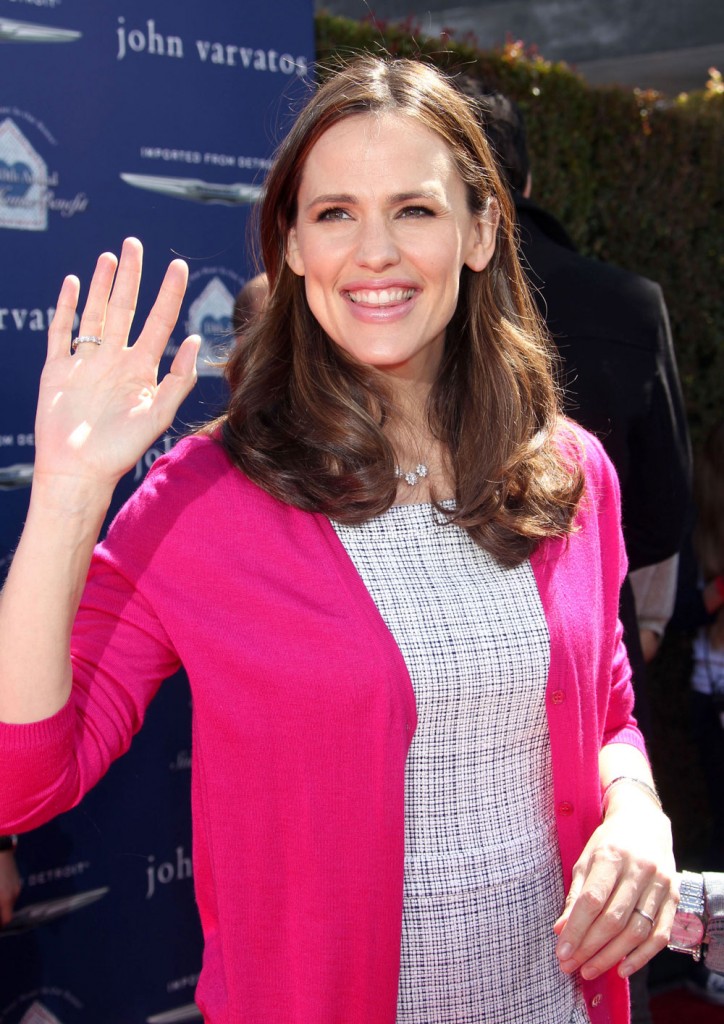 I was looking through the photos at the Jon Varvatos benefit for Stuart House, which took place at the Varvatos Boutique in LA yesterday. Jennifer Garner and Ben Affleck were both there, they were the big "gets" as Kaiser puts it, and they of course posed separately for the most part. There's at least one photo of them together, but we don't have it, it was more of a candid. This is what they've done for years and I didn't think much of it until I realized that they broke their own rule recently! These two posed together at the Vanity Fair Oscar Party after Ben's big win. So they'll make exceptions for big occasions, which is nice. Ben is surely very worried about creating another Bennifer 2.0 situation, so he's talking about his wife as if she's his co-worker and refusing to be photographed with her for most outings. It makes sense. I jest – sort of.
US Weekly had a brief interview with Ben at the event, and he revealed that he's been just chilling at home with his wife following his Oscar win. That and getting mad at the paparazzi he used to court. Here's more:
While the A-list couple were suitably dressed up for the fundraising event in honor of Stuart House, a rape treatment center, Affleck explained to Us Weekly that he's been reluctant to get out of sweats post-Oscars. "Luckily, I've been able to just enjoy my good fortune the last couple of weeks, just sit back and take it in, not do anything, eat ice cream on the couch," the actor, director and producer, 40, said. "It's been a nice time, hanging out with my wife, that sort of thing, and we're enjoying it."

Affleck added to Us that he's happy that the busy awards season is behind them. "Now, when I go out and spend my time at events I can choose events like this that have some cause, some benefit other than trying to go after something for my movie," he explained of promotional duties. Nothing is wrong with that but it's also important to balance that with this type of activity that feels good."
Ben is a hustler and he'll tell you about it. This just reminds me that I'm glad Awards season is over and we can relax a little too.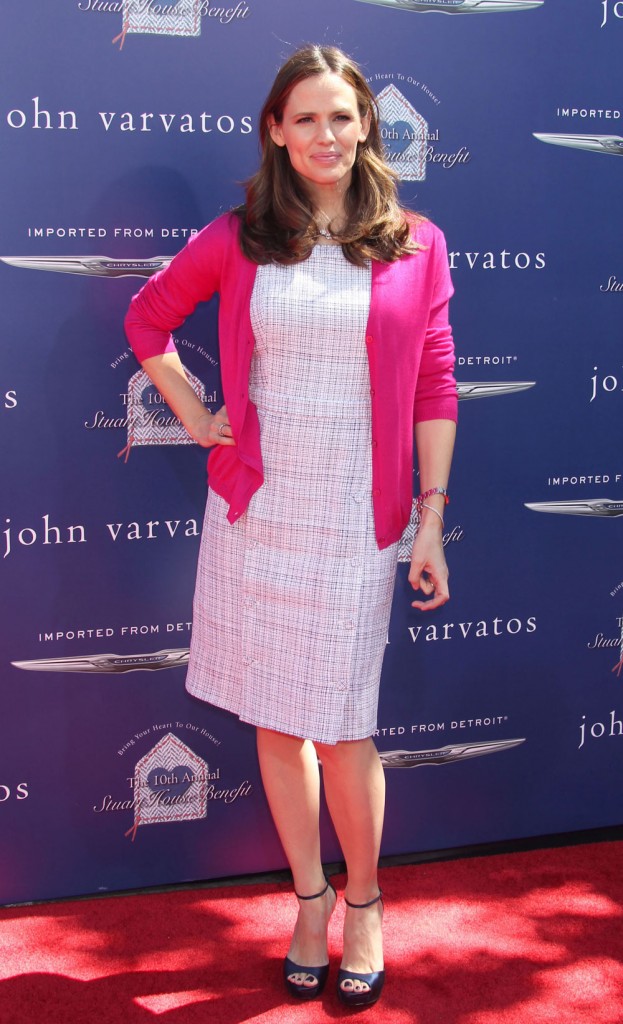 I really like Garner's styling here. She looks so pretty, casual and fresh. Her hair is lovely and looks polished without being fuzzy. The outfit leaves something to be desired in that the Fendi dress looks like it could use a belt, the cardigan is somewhat shapeless and those Gucci shoes don't go with the look at all. Still, this is cute looking and suited for the occasion.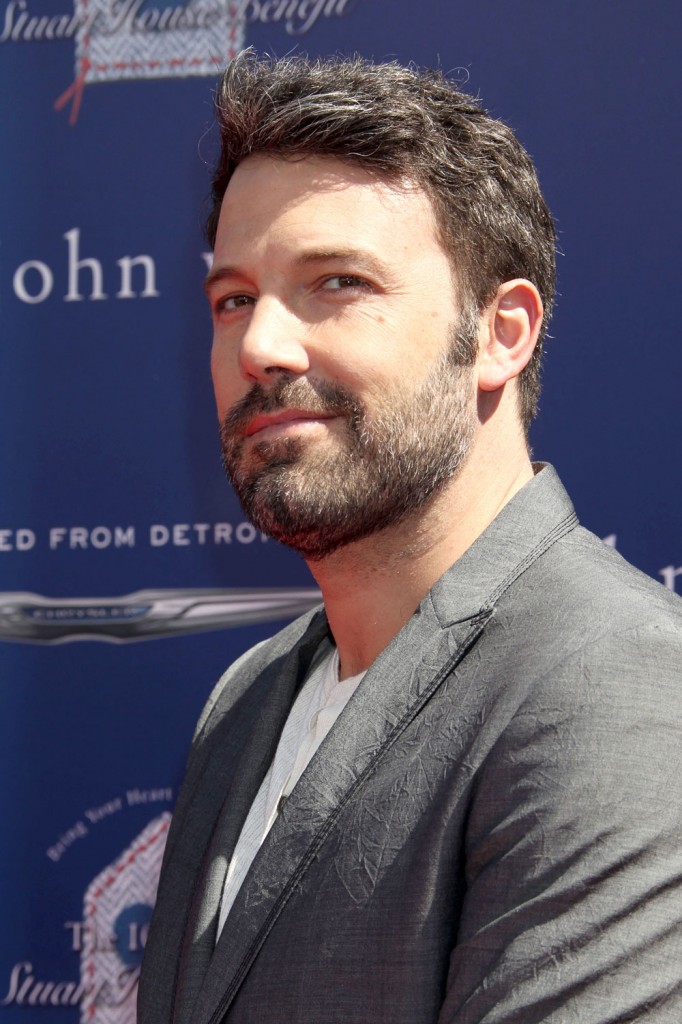 Ben was in some kind of wrinkled jacket. I don't have a full length photo of him so what's really standing out for me is his beard – it's back! We heard that Ben shaved it off at an Oscar party, probably encouraged by Jen who had brought clippers with her in her purse. The last time we saw him he was sporting some sexy stubble, but he hasn't bothered to shave since. I don't mind him with a beard, he looks hotter with it usually, but the dude needs a haircut.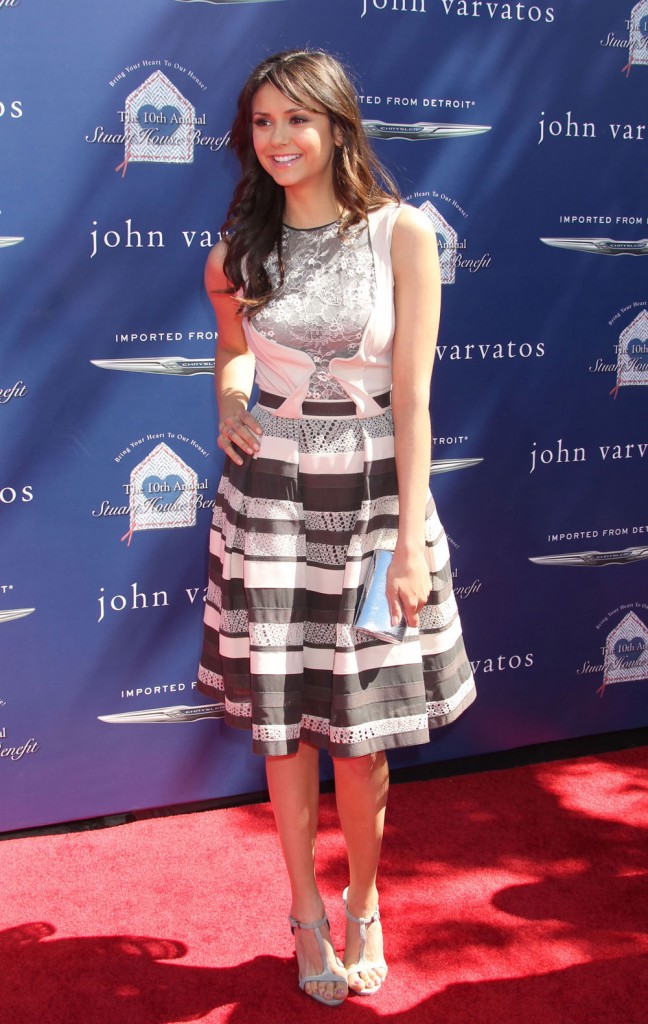 Also there we have Nina Dobrev, who is styled to look very young for once. She is wearing a bizarre Elie Saab dress with a striped full skirt and a kind of peek-a-boo lace front. Nina has worn Elie Saab many times on the red carpet and she usually hits it out of the park in that designer. So this is a rare miss.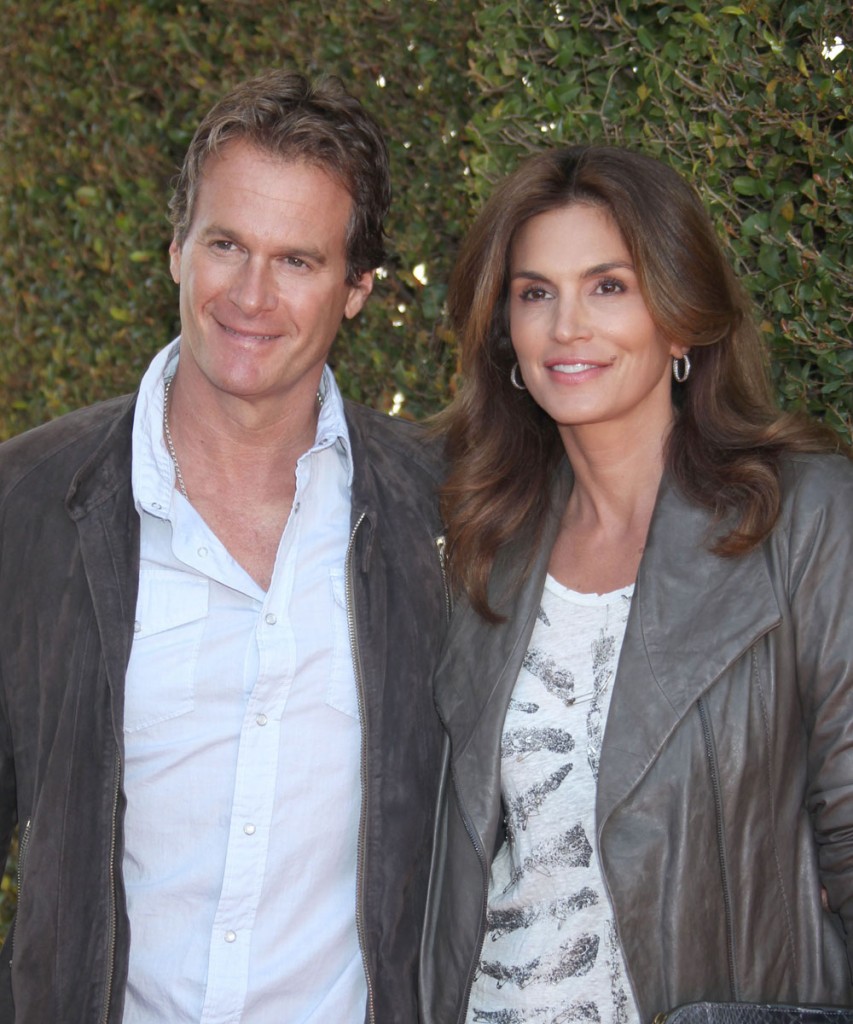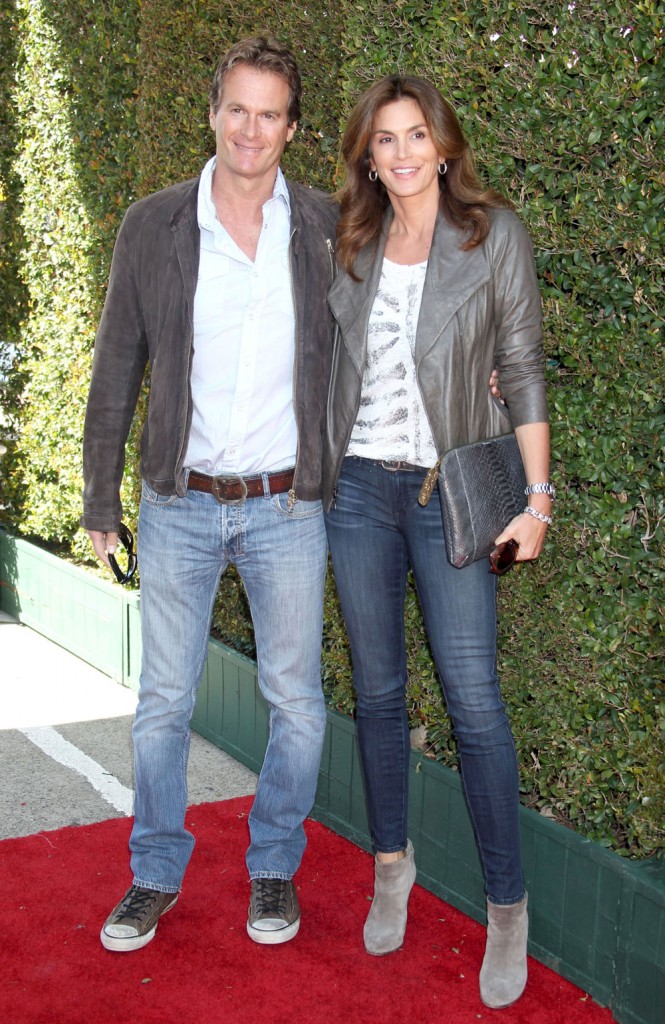 Cindy Crawford and Rande Gerber showed up, looking very matchy and together. We just heard rumors that she was getting wasted and hitting on young guys, but I would bet her husband is pretty much doing the same thing.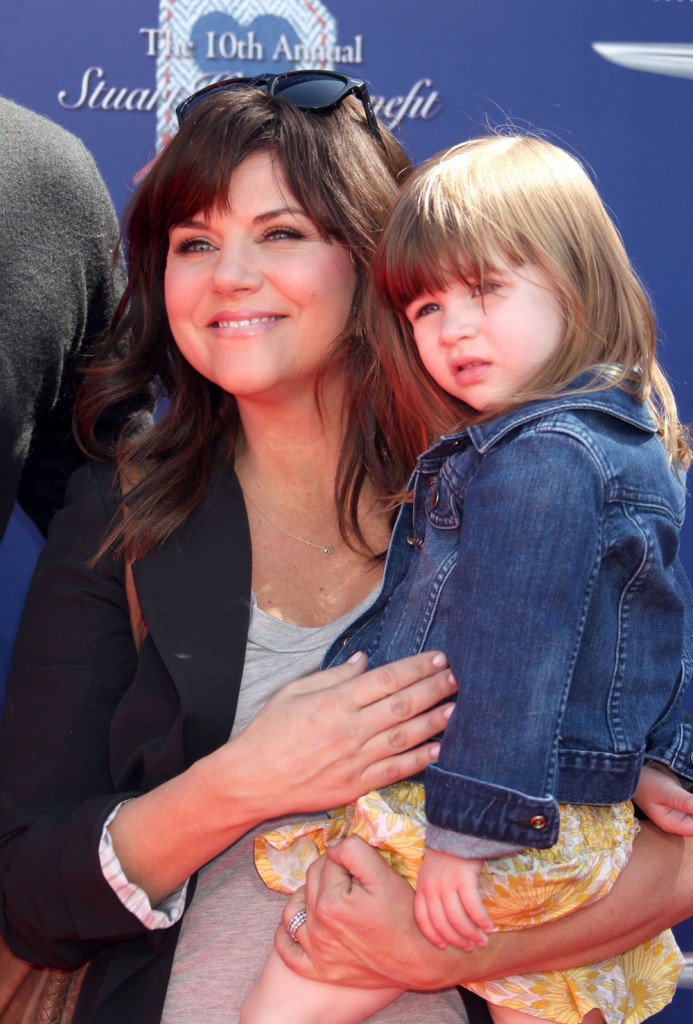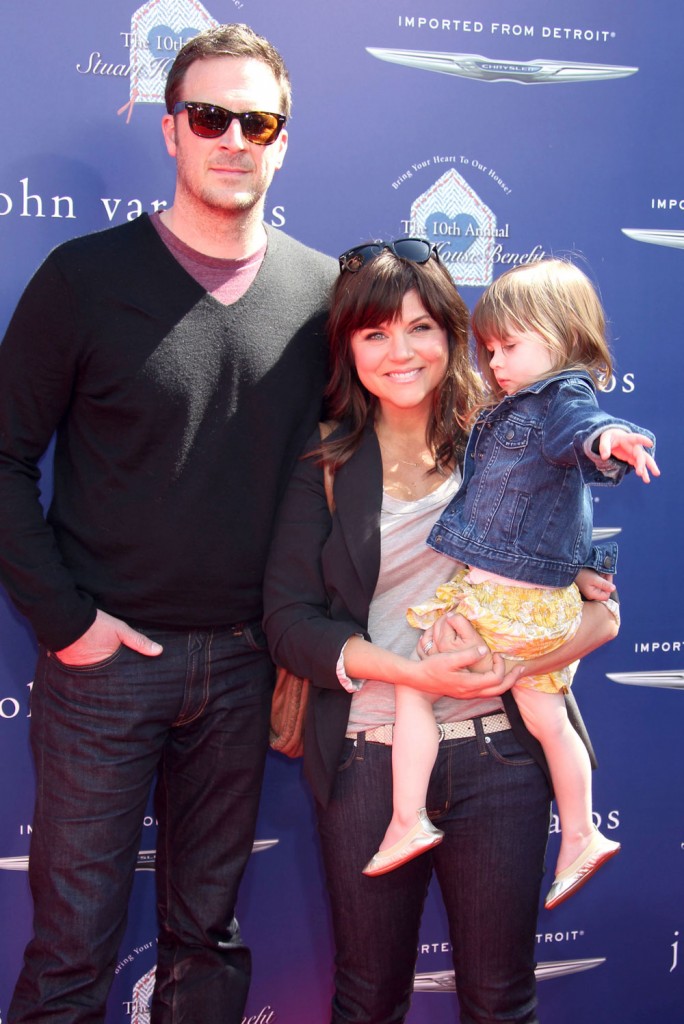 Bonus pics of Tiffany Amber Thieeson, her husband Brady Smith, and their daughter, Harper, who turns three in June. These are for Kaiser since she loves Tiffany.