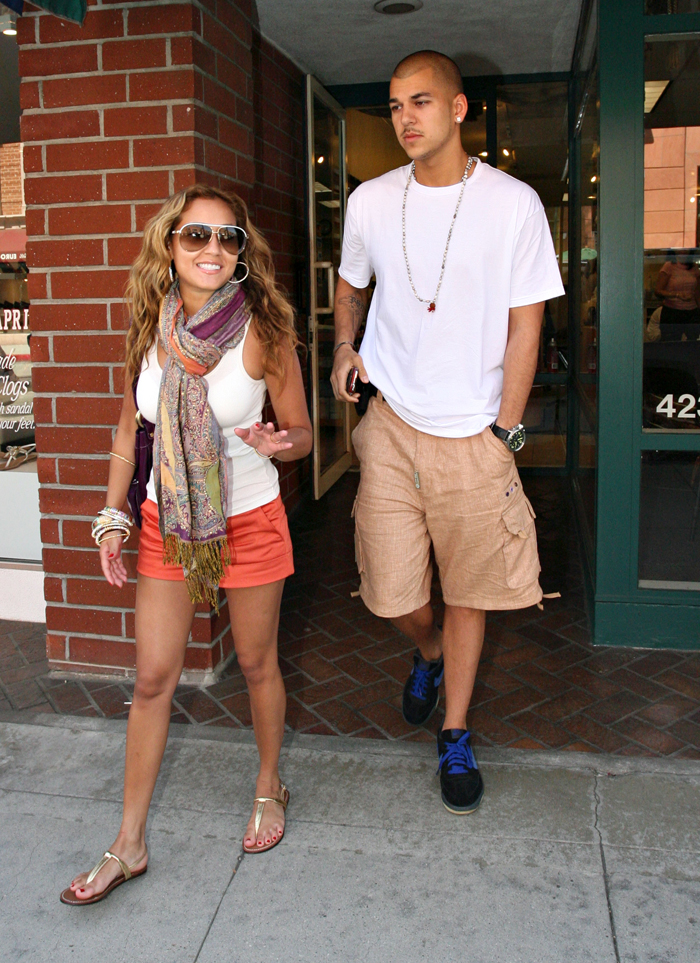 I know that some of you are probably wondering, "Adrienne Bailon … who?" but there are still others (with artfully-timed children) who remember Disney's ill-advised "Cheetah Girls" and will probably recall that Ms. Bailon tried ever-so-ungracefully to break free from her Disney label with some self-released booty shots attributed to her own errant webcam. Granted, the former publicist that has released this claim is none other than Jonathan Jaxson, but I do recall seeing the photos on LA Rag Mag before that site erased their existence for whatever reason.
So Adrienne is a bit of a fameho, and as such, she just happens to be the former girlfriend of Rob "Sock Master" Kardashian. In fact, these two were rumored to have been really super tight and may have been engaged at one point, but all we know for sure is that they dated for two years and often poured on the PDA during the duration. They were so close, in fact, that Adrienne is still bringing up Rob by claiming that she regrets tattooing his name on her derriere. Yet I don't feel too terribly awful for Adrienne for a few reasons. First off, she had Rob when he was relatively hot compared to what he is today (and as I've said before, I hate to make fun of someone for weight gain, but it couldn't happen to a nicer guy). Also, she was with Rob prior to his own self-proclaimed "tiny p-nis" problem and his soul-wrecking breakup with Rita Ora. Still, Adrienne would like to remind us all about her v. embarrassing tattoo: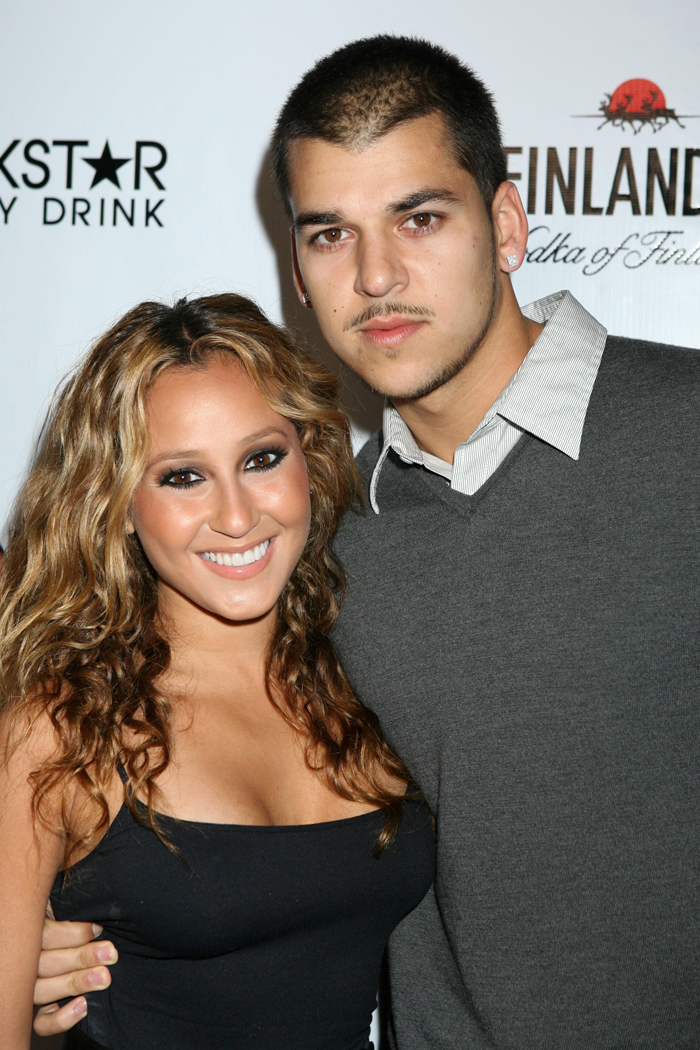 Adrienne Bailon is rethinking her ink. While dating Rob Kardashian from 2007 to 2009, the pair decided to get each other's names tattooed on their bodies. During a recent episode of Bailon's new daytime talk show, The Real, the "Uncontrollable" singer said she's removing her ode to the Keeping Up With the Kardashians star, 26.

(Bailon got "Robert A. Kardashian" tattooed on her butt; Kardashian got "Adrienne E. Bailon" written on his left ribcage.)

"I've gotten pretty bad tattoos before," Bailon, 29, told co-hosts Tamar Braxton, Tamera Mowry-Housley, Loni Love and Jeannie Mai. "Everybody knows I have the ratchet-iest booty tattoo of an ex-boyfriend. I don't know what I was thinking."

Bailon added that she is "in the process" of getting laser tattoo removal. "It does not feel good. You could smell your flesh burning," she explained. "And it's my ass flesh burning!"

"It's awful. Ten-letter last name, Kardashian. It's pretty bad, yeah," she added. "Now that is a ratchet tattoo. I made a very bad decision. Don't follow my example." When Mowry-Housley asked Bailon how she fit such a long name on her butt, the former Cheetah Girls star replied, "Mr. Cartoon did my tattoo. . . It was sized down so much that it actually started almost looking like a black blob."

Bailon vowed to never get another lover's name drawn on her body again — and urged viewers to learn from her mistake: "Don't do it!"
[From Us Weekly]
I don't really know how to react to this story other than to involuntarily shake a little bit and helplessly laugh. Don't get me wrong — I do feel sorry for Adrienne for having "Robert A. Kardashian" tattooed on her ass, but nobody forced her to make this move at all. Let's look on the bright side though. At least no one can see this tattoo, right? I mean … very few people. Okay, nevermind.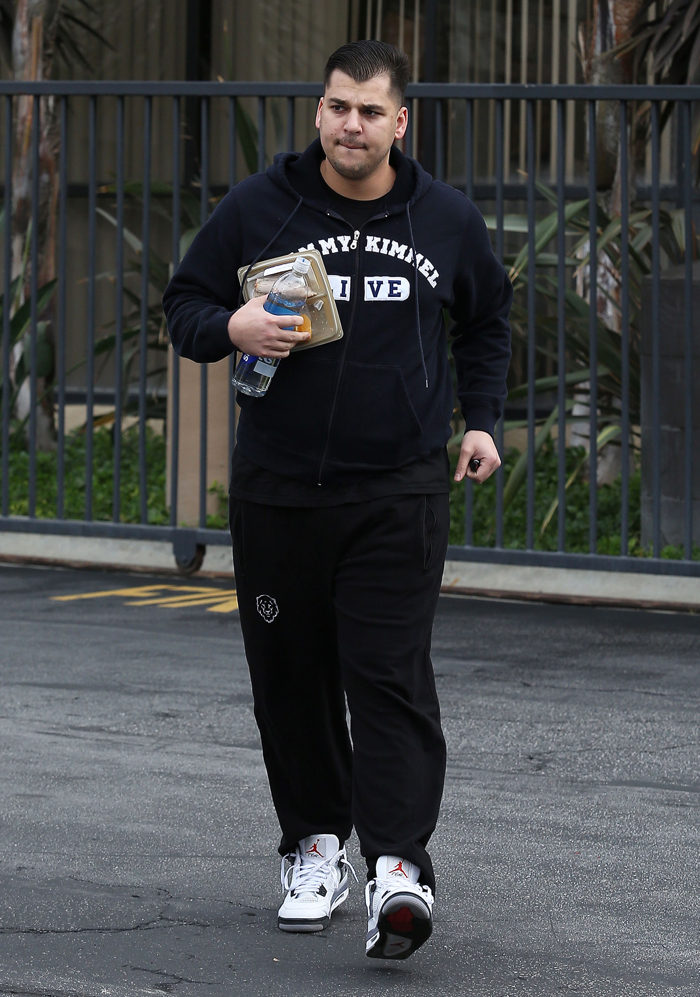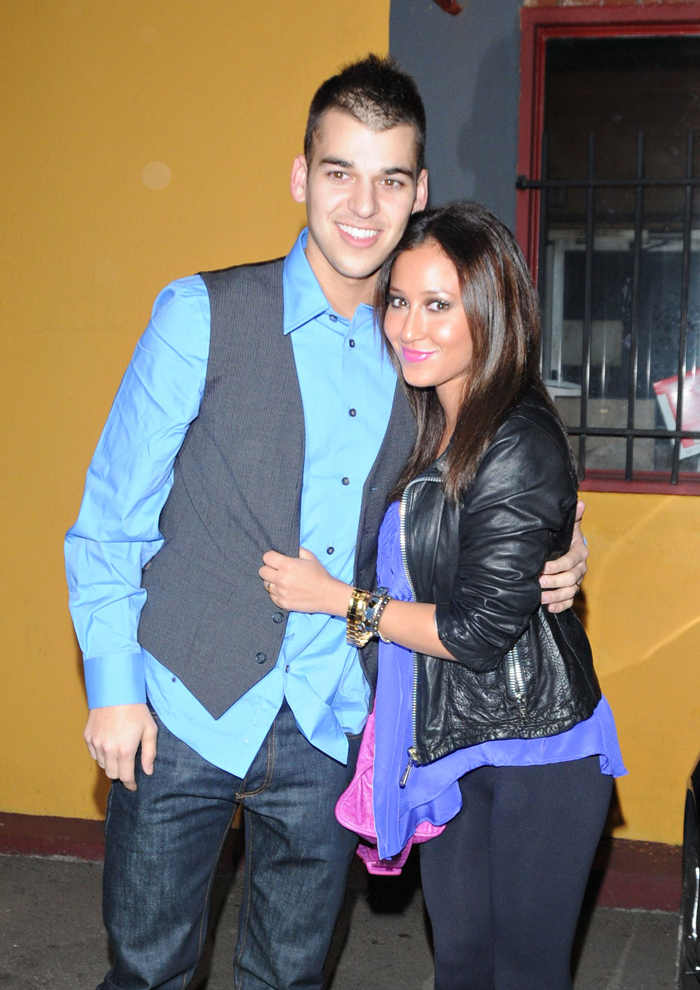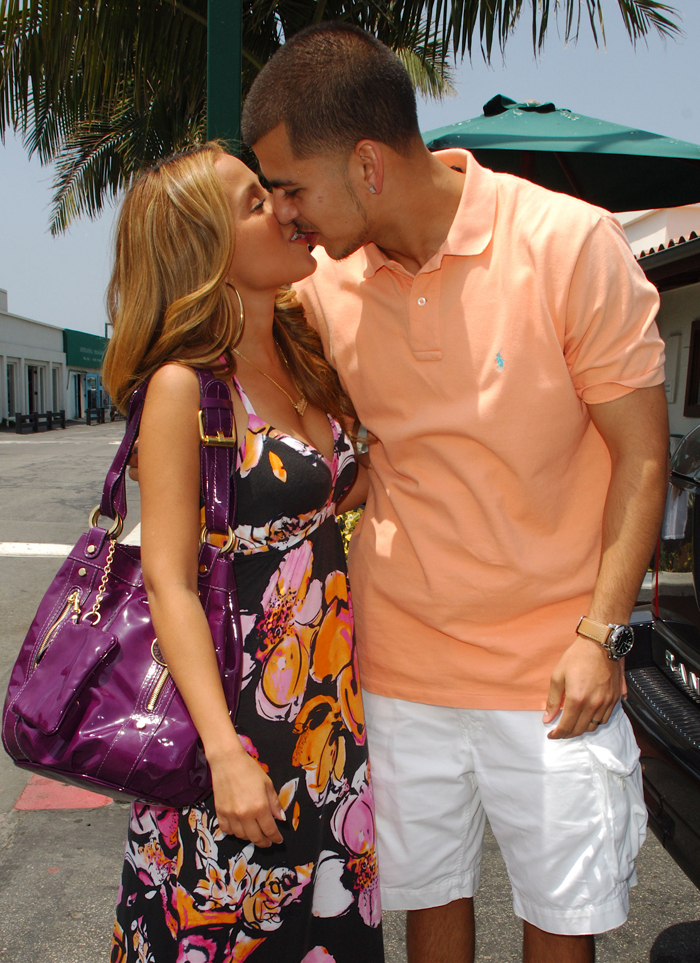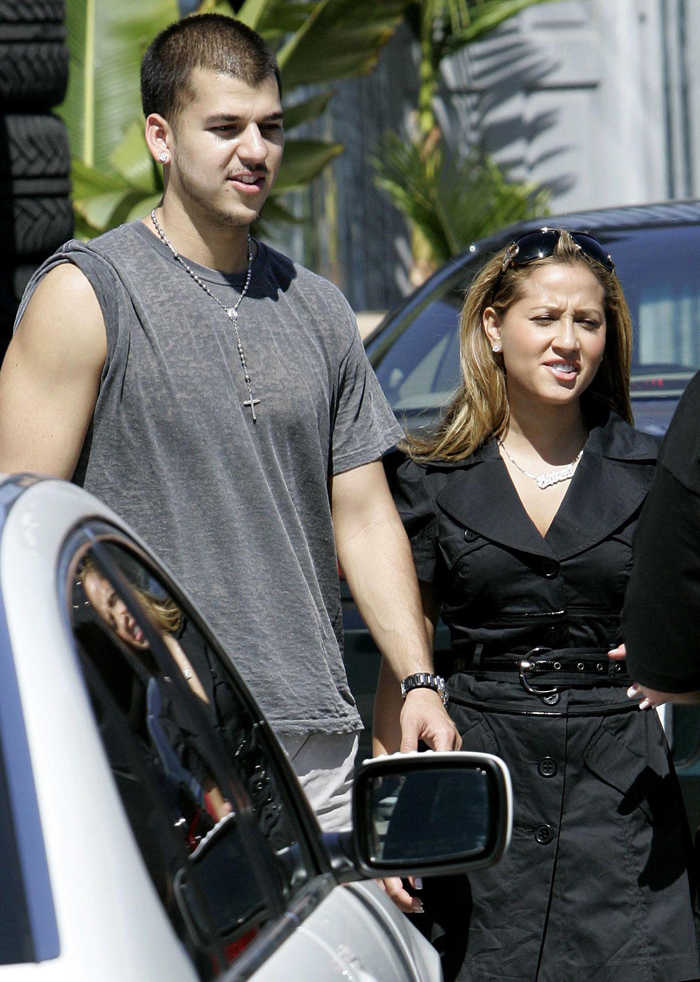 Photos courtesy of Fame/Flynet