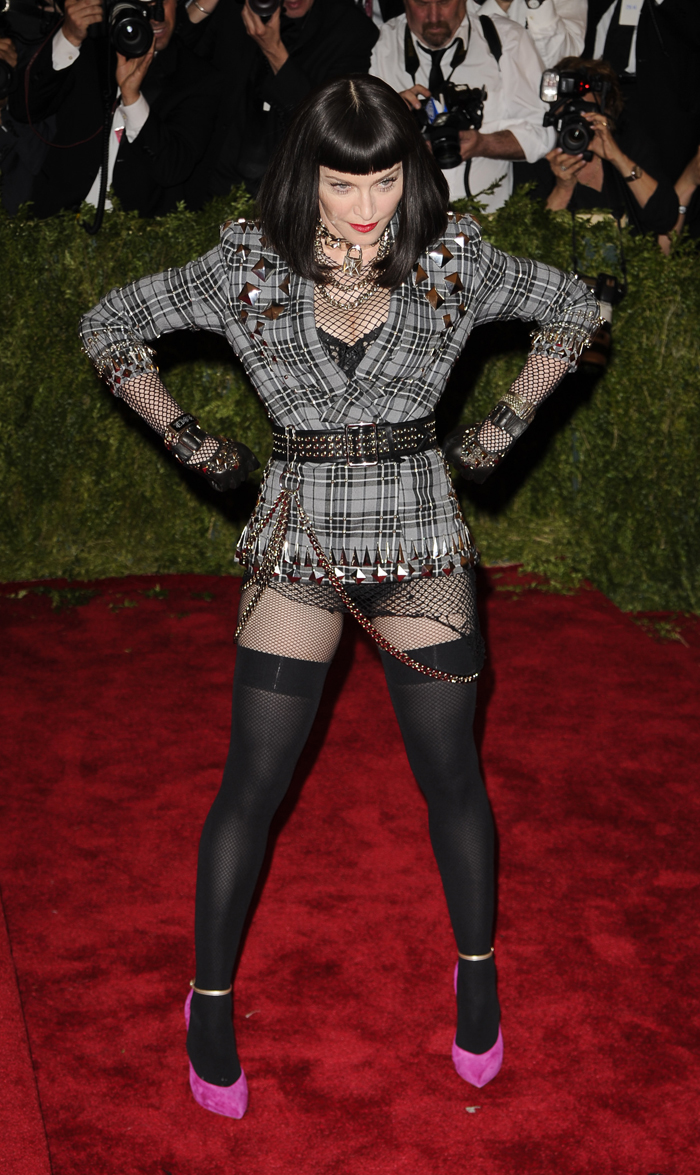 Madonna's still begging for attention on Instagram. She's no longer content to flash her hairyy pits, clean her bathroom with her tongue, or to call her son the n-word. She's not calling vegetables "gay" this time either.
I took notice when Madonna didn't show up on the "scheduled attendee" lists for this year's Met Gala. She almost always attends the event. Last year, she famously displayed her cheeks for the punk-rock theme. Did Anna Wintour have a problem with Madge's rebellious bum? Madonna did not attend and instead posted a very NSFW Instagram of her proposed costume for 2014. We won't post the photo here because it features nips. You can see the image on Instagram. The photos shows Madonna's alleged torso all wrapped up in straps. She's presumably wearing nothing else.
Madonna's caption for the photos is "What i wanted to wear to Met Ball but Anna said Not this year! So I'm gonna work on music instead?#artforfreedom." Madonna even provided a "censored" bar across her rack, but we can see everything anyway.
Is this a message to Anna Wintour, or did Madonna simply decide not to attend this year's gala? Part of me believes that Wintour told Madge to rein in her butt cheeks only to have Madonna overreact. No matter what, Madonna wants us to notice that she wasn't at the Met Gala this year. She's such a rebel.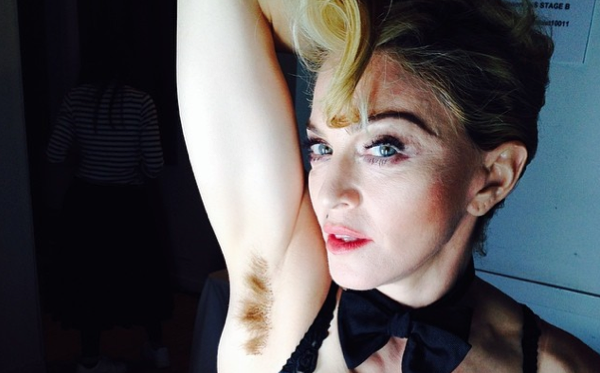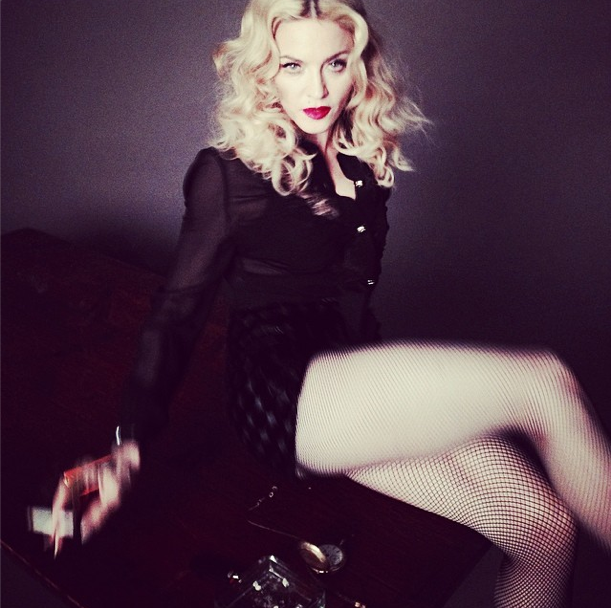 Photos courtesy of WENN & Madonna on Instagram