Was Dina Lohan paid $50,000 for her cracked-out Dr. Phil interview?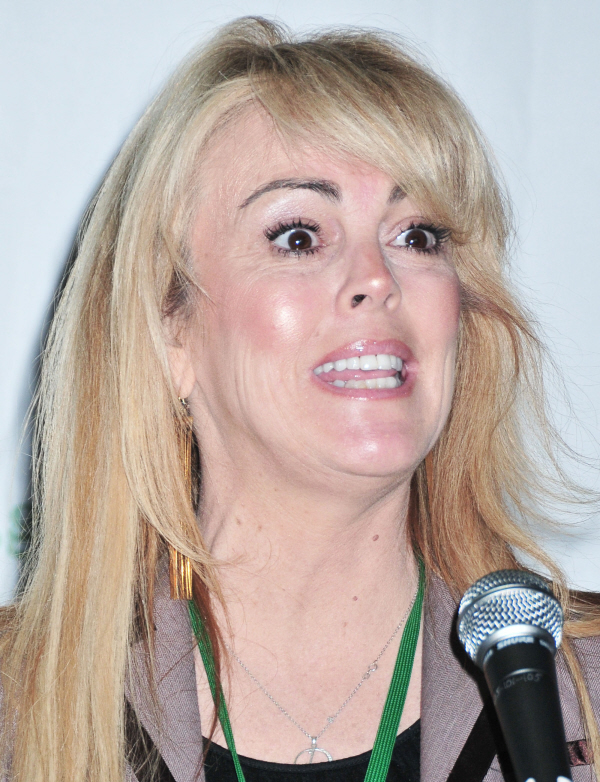 On Monday, Dina Lohan appeared on Dr. Phil's show and we all laughed, cried and drank. It was awful in any and every way. Dina seemed out of it, she slurred her words, she "deflected," she slumped, she rolled her eyes, she flipped the bird, she kept jumping around and shifting and bouncing. All while she seemed to be unable to keep her head up – go back and watch the videos to see how her head could not stay in one place for three consecutive seconds. And all of that was just the extra stuff, the body language, the optics. It was so much worse when she was trying to answer (or NOT answer) a question. In the back of my mind, I kept thinking, "Why is she doing this? Is this just for the love of being a famewhore?" Nope. Radar (and Michael Lohan) claims that Dina got PAID for the interview:
Dina Lohan raked in the big bucks for the bizarre interview she did with Dr. Phil McGraw which aired Monday — RadarOnline.com has exclusively learned that she earned a whopping $50,000!

Lindsay Lohan's mother was fidgeting throughout the train wreck appearance, ignored Dr. Phil's questions, flipped him the bird at one point and appeared to be under the influence of something throughout.

Michael Lohan made an appearance on screen at one point, and claims that although he was not paid a cent, his ex-wife pulled in thousands for her time.

"I got absolutely NOTHING," Michael told RadarOnline.com. "It's the first question Dr. Phil asked me but they cut that out. Dina DID get $50,000 and that's why they were pissed that she didn't give them the interview they wanted."

Dr. Phil was clearly annoyed with Dina, saying: "Can I ask you some questions, and you answer them, not in television speak but just answer them honestly?"

Michael says that he doesn't believe that Dina will be honest about the money she made from the interview, saying she'll spend it "having another party. And telling the kids (mostly Lindsay) that she's broke."

Dr. Phil slammed Dina's responses to his questions, saying: "What you have done is distinguished yourself in the negative, you have come on here and been phony and inauthentic."
So, this comes from Michael Lohan, who is a vagina-kicker. Which makes me doubtful regarding its authenticity. And yet… I think it probably is true. For one, Michael Lohan was pretty much 1000X more coherent than Dina during the interview. Secondly, Dr. Phil isn't a "journalist"and as such, he has no qualms about paying for access. He and his producers probably wanted a big interview with Dina and the only way she would do it is if she got a five-figure payday. So… yeah. Bitch got paid. Looks like Mother Crackie won't be stealing cash out of Lindsay's purse THIS week.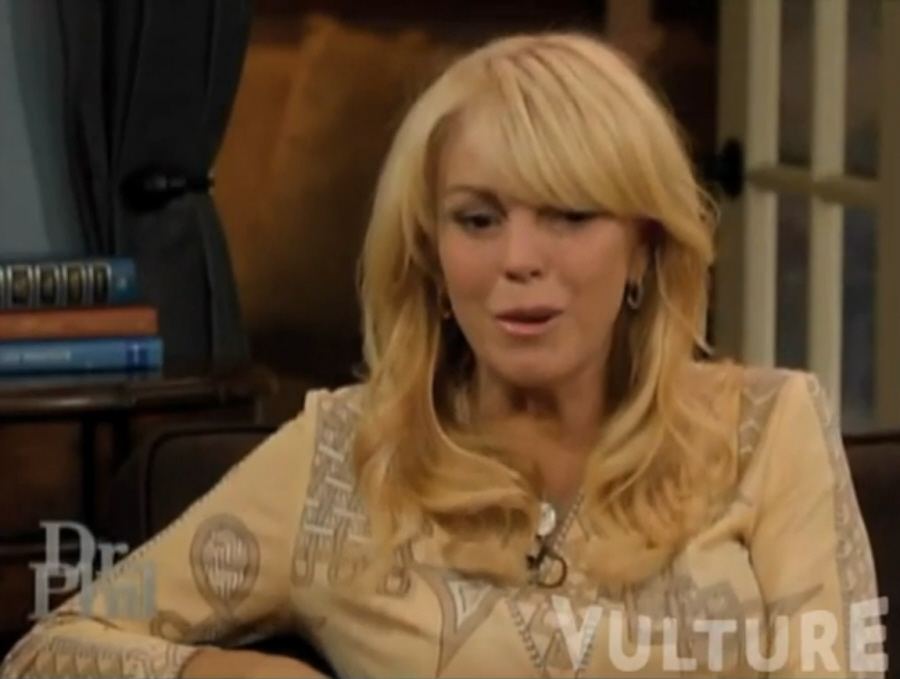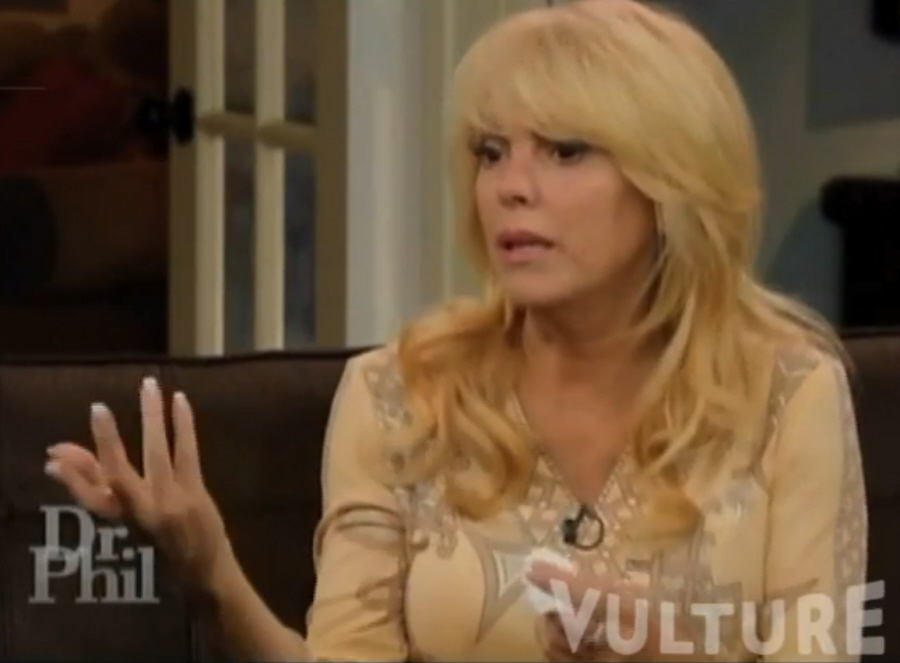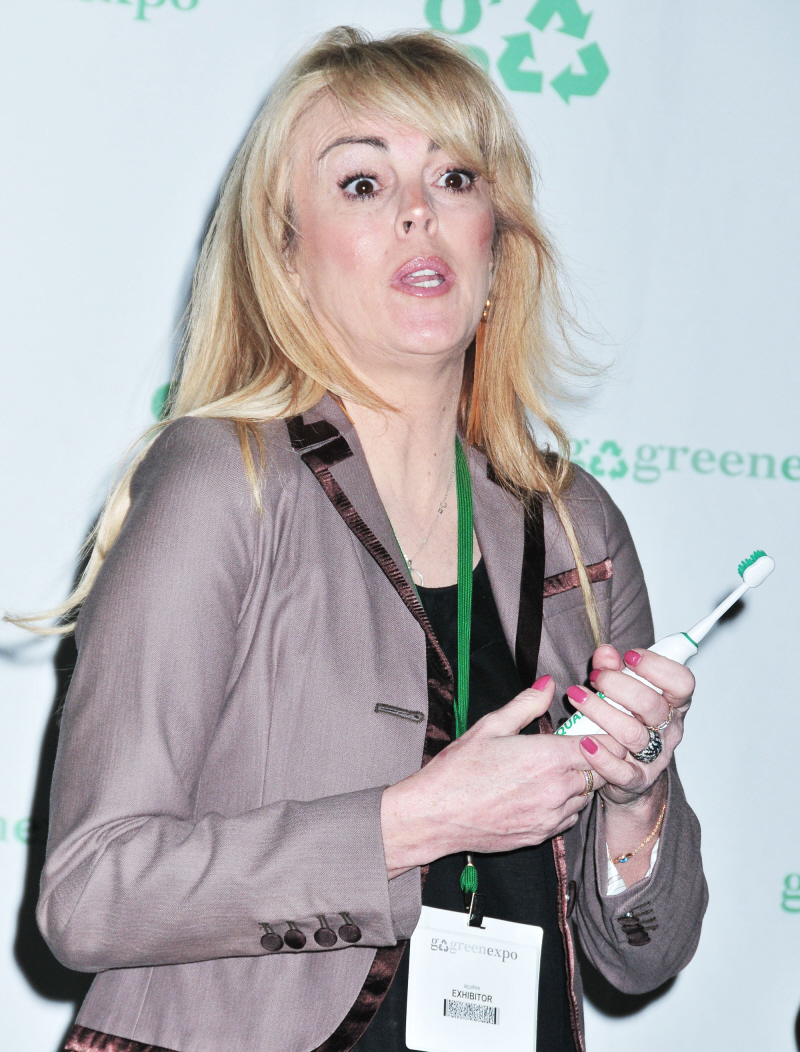 Photos courtesy of WENN, screencaps from Vulture's video.

Posted in
Dina Lohan
,
Dr. Phil